June 4, 2021
Emergencies and last-minute changes of plan don't stop just because the weather gets nice, right?
So it behooves most of us to have a plan in mind in case we're called away for a day or 2 of work at a remote location, or a quick trip to a fun destination, or a quick trip to an urgent family situation…
This first wardrobe is the sort of thing you would grab if you had to go babysit for a day or two, or care for an older relative:
Your friends need you to go stay at their summer home for a couple of days while the windows are being repaired? You can be ready in 10 minutes…
Someone from your family needs to show up for an estate issue… You might just need to BE there, but you may have to hang out with some legal types!
One of the parents for the field trip can't make it – can you step in?
Someone at the main office unplugged the server and now EVERYTHING needs to be rebooted – you're the woman for the job!
Executives from Europe are coming to the main office, and suddenly you're got to be there, AND look like a responsible adult:
For me, my list looks sort of like this…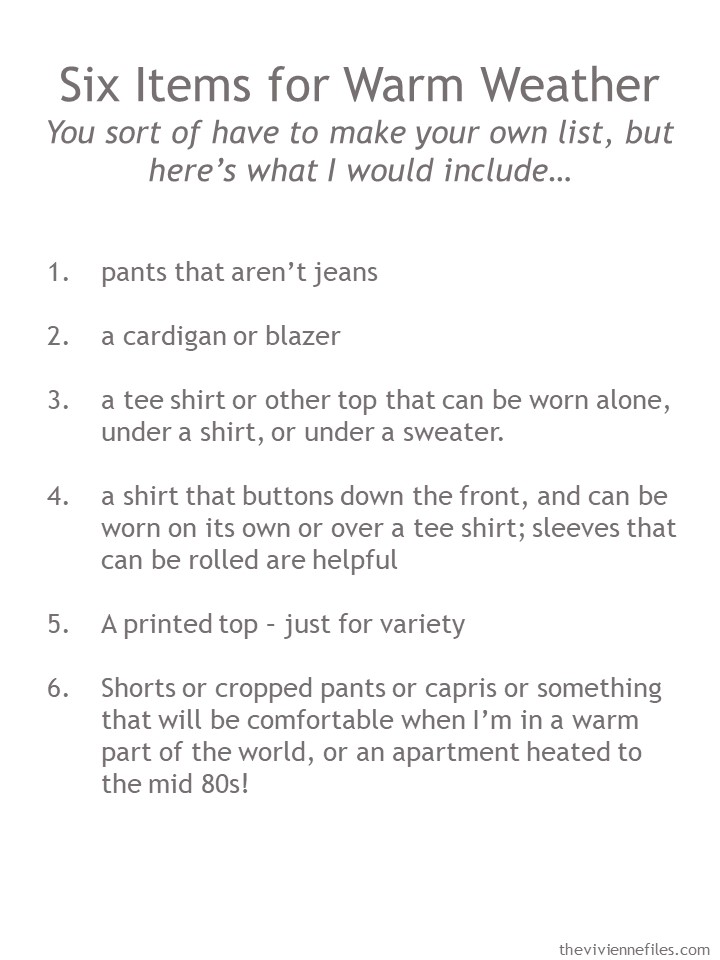 Where might your urgent need be, and what would you take with you?
love,
Janice
p.s. Four years ago, we accented a navy and beige wardrobe with red and bright sky blue!