June 5, 2017
These colors are classic: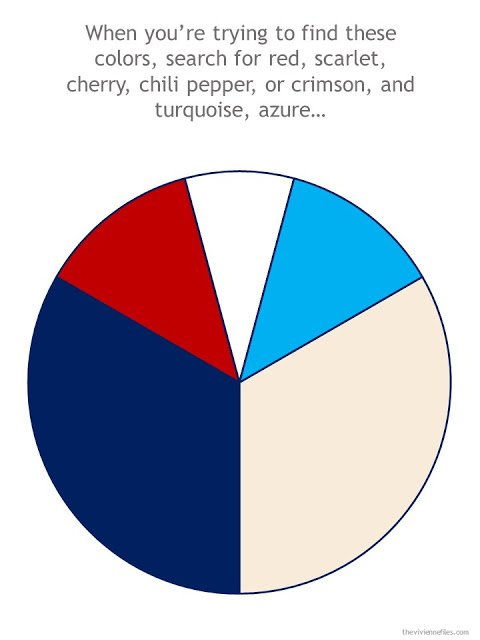 They've Changed ALL of the Rules…
She worked from home for years… She had to go into the office once a quarter, just to prove that she was the same person that they thought they had originally hired!
But NOW, she's got to go in once a week. Generally for meetings. And she's determined that she's going to assemble a small, tight, well edited work wardrobe that is both relaxed and sufficiently "show-offish" for those guys from Boston…
The sweaters are simple cotton, but the accessories are quite nice quality, and a bit bold, too!
She is absolutely to wear her favorite bright colors; if she has to be in the office, she's going to be seen…
And sometimes, a serious white shirt (with navy piping!) will be just right for a serious meeting. Since she knows that she'll occasionally have a more relaxed agenda, she treats herself to a pretty tunic, too!
She's picked up a few really EXCELLENT accessories over the years – these are going to be evident on those days when all of the men are sitting around comparing ties… (yes, this really happens!)
As much as she loves her accent colors, she knows that a refreshed work wardrobe needs some real neutrals. This dress is simple enough, but some serious pearls won't hurt…
She really needs to "shore up" her navy things a bit, but nothing dramatic. Just some good basics that she can wear frequently, in a variety of ways!
A few things from her "work at home" wardrobe will be good for the office, although sometimes only on the more casual days…
When she looks at everything together, she feels pretty comfortable that these pieces will see her through until after Labor Day (into September)…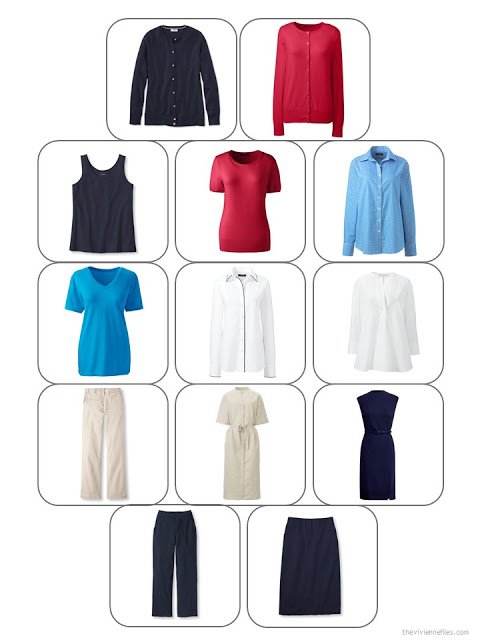 The accessories make all the difference!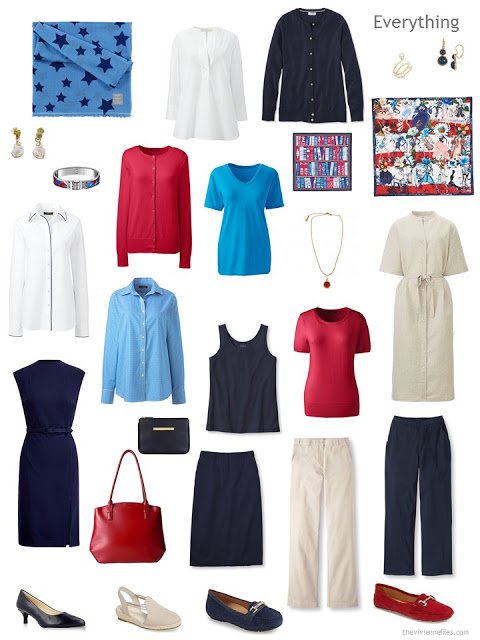 Just to be sure, she arranges things in various outfits, ranging from very dressy (one evening outfit!) to relatively casual: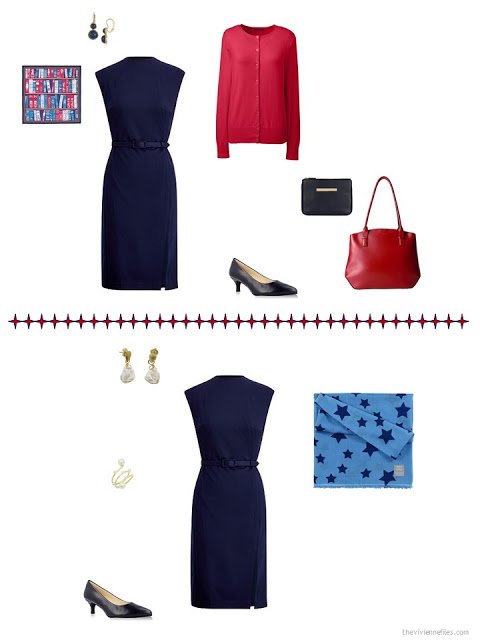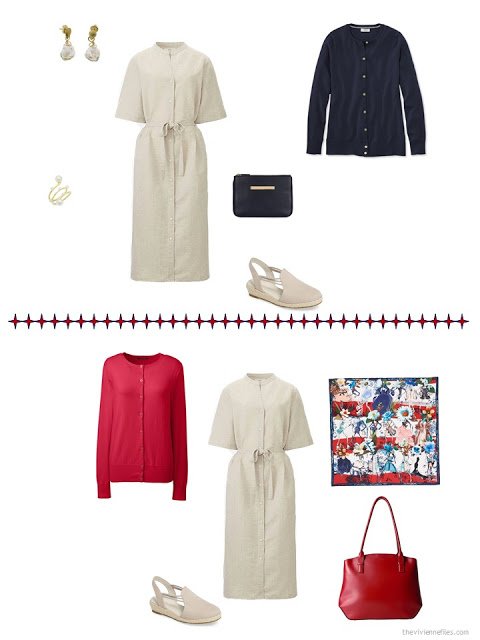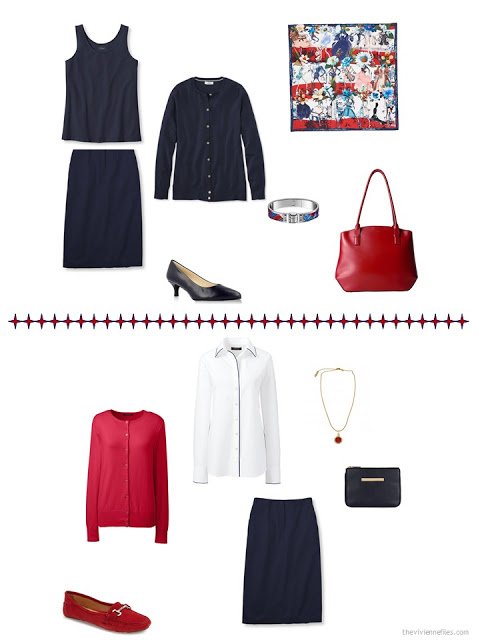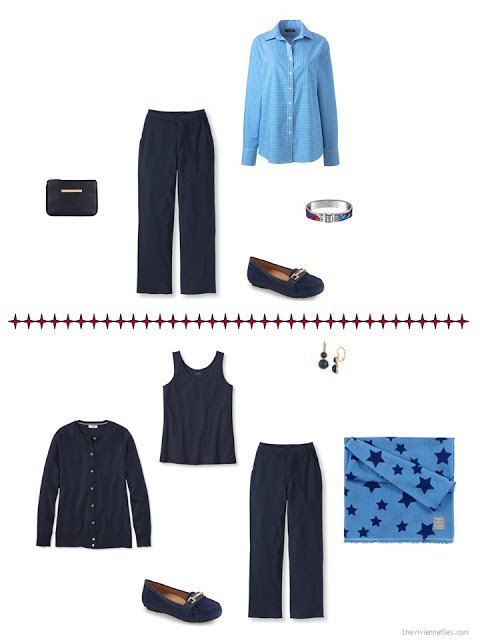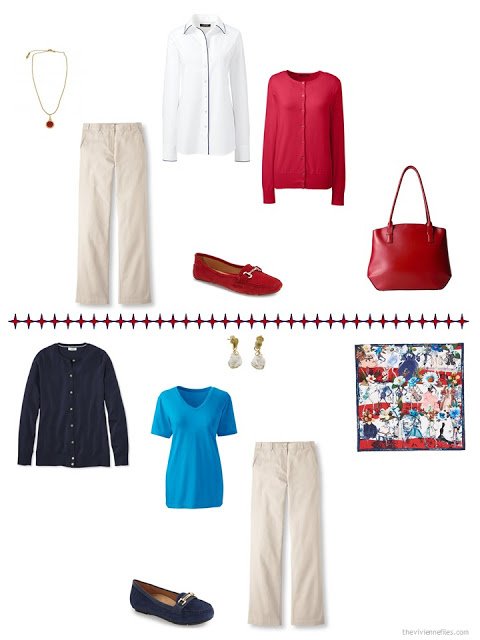 If they're going to make her come to the office, she might as well look like she should be running the place!
love,
Janice