June 9, 2021
Ah, you would have laughed if you could have seen me starting this post – I thought that I would just open ALL THIRTEEN of the earlier posts, and copy things from there…
Now remember, since the beginning of the pandemic, I've been blogging from a laptop!
Just as well it didn't work out – many of the garments from early weeks are long gone in many sizes…
So I've used quite a few familiar garments, and picked up some new things to fill in the blanks!
I really like to show these wardrobes to reinforce my personal conviction that these classic garments can come together to give you a great travel wardrobe, or the base of a Garde Robe du Mois.
I love the subtle elegance of these colors:
Just imagine this with gold jewelry, elegant, simple sandals, and a couple of nice handbags… (should I do another post with accessories?)
So many possibilities for how to combine these pieces; I believe that this wardrobe might be foolproof…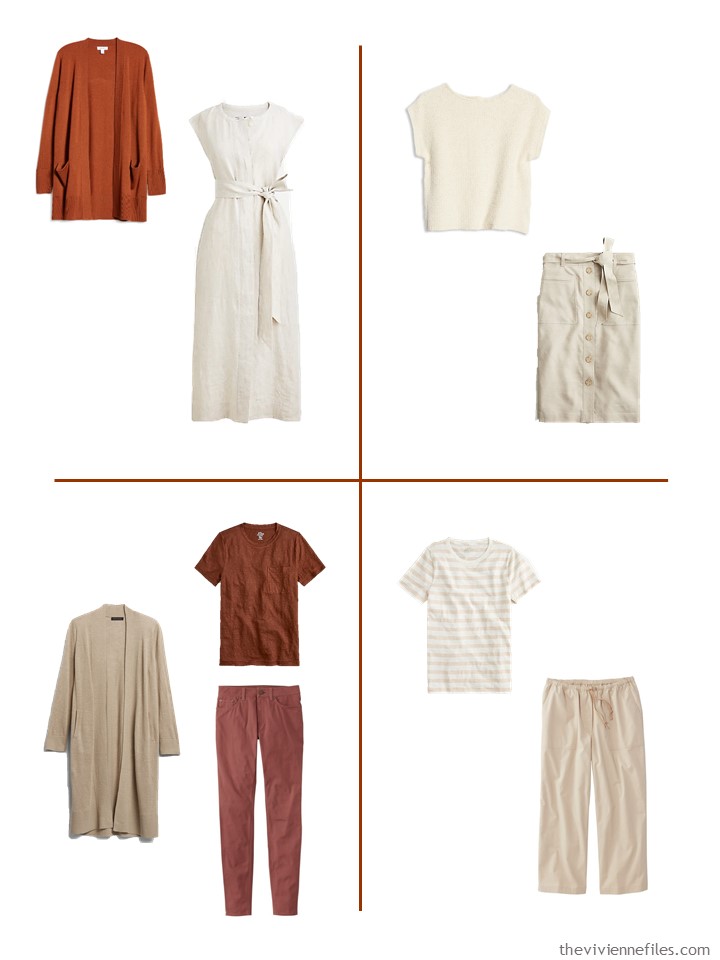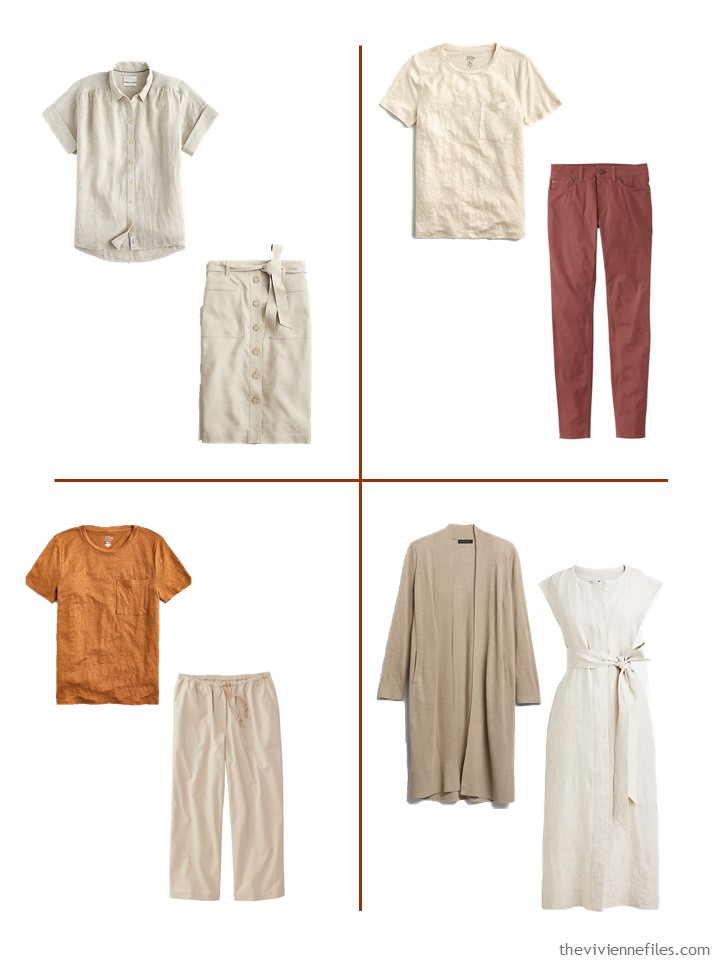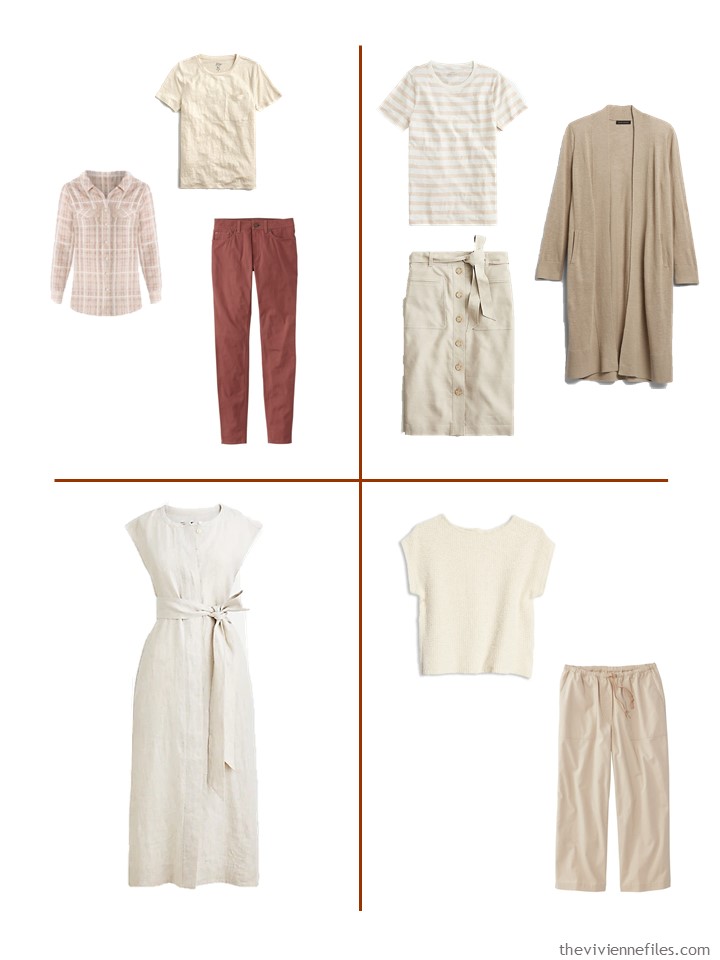 For your reference, the 13 garments that are included in these wardrobes are as follows: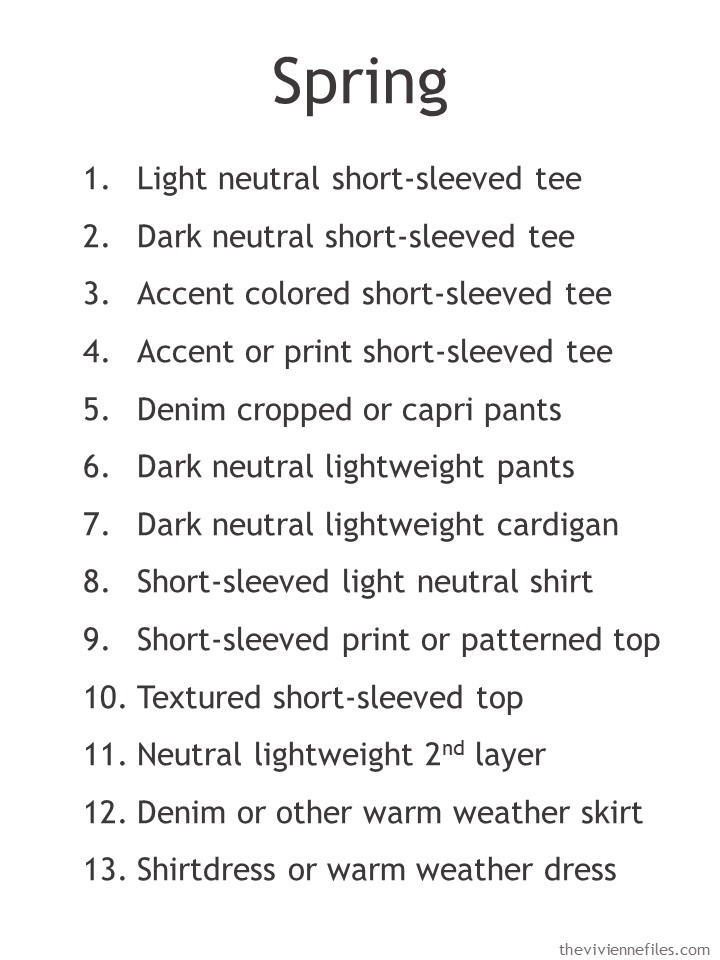 Another version, based on navy, uses coral and yellow as accents:
I'm not sure that this wardrobe is foolproof, but it's pretty easy to find a LOT of outfits here: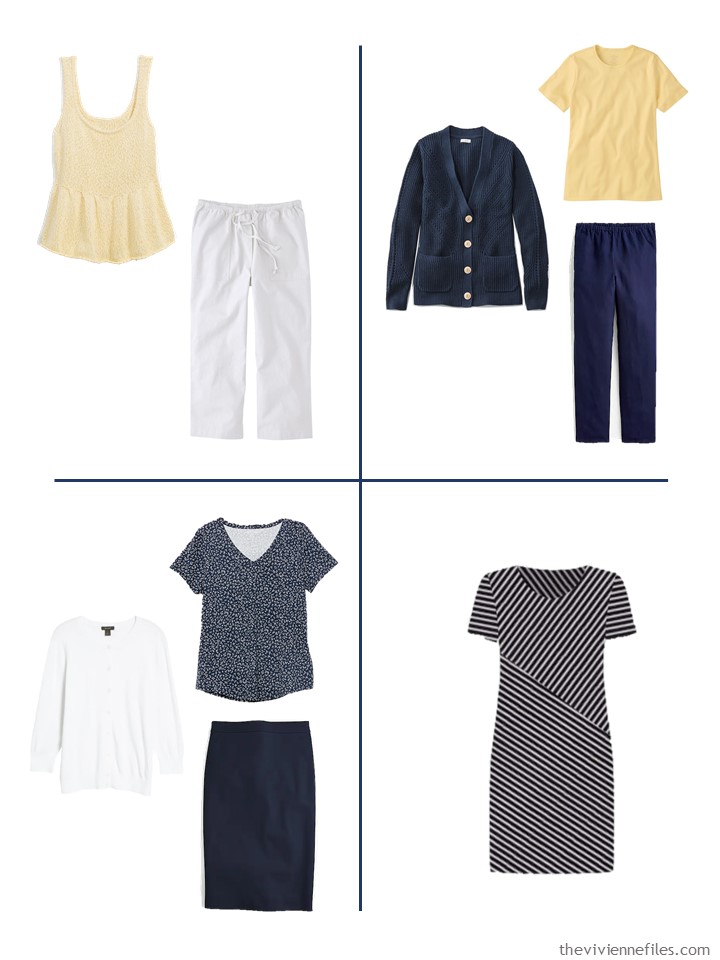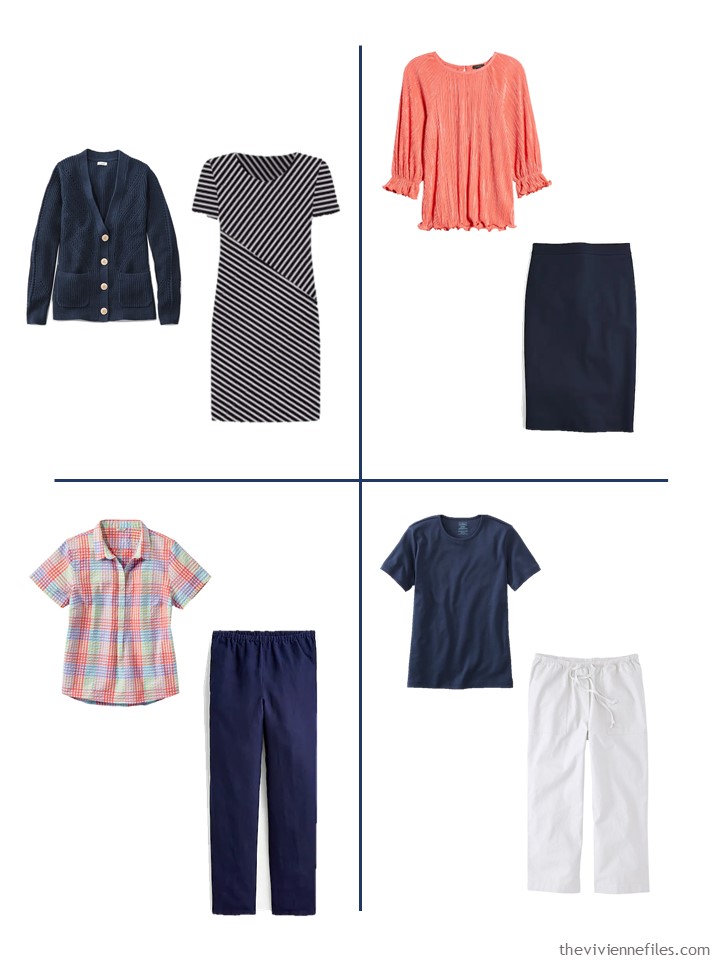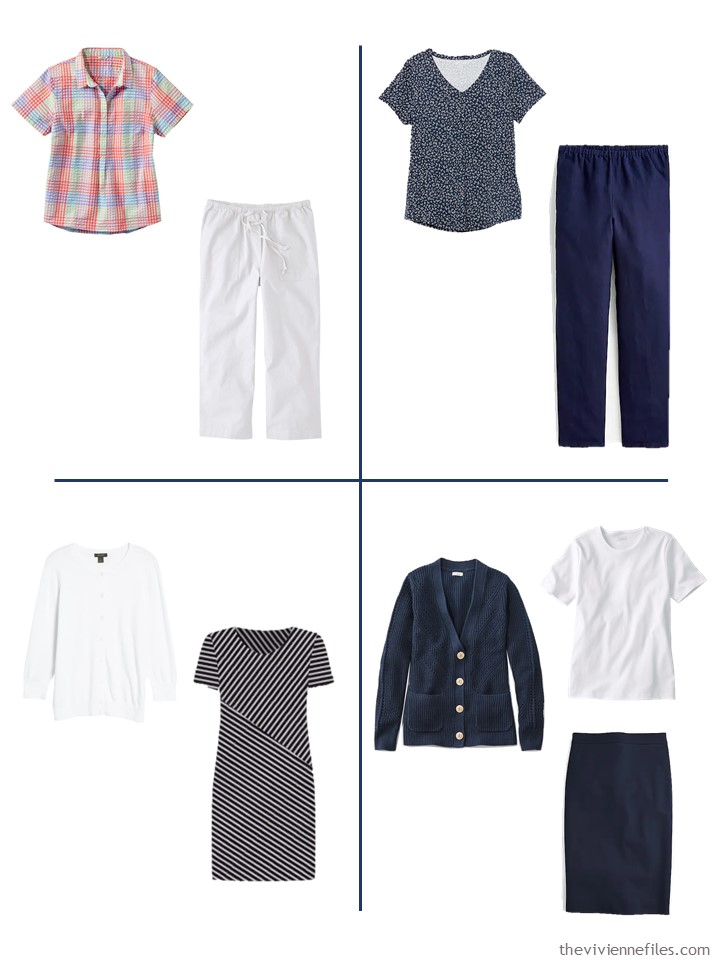 I want to do 2 more of these wardrobes for Friday – one will definitely be based on black! What other color should I try to find?
love,
Janice
p.s. Eight years ago, I went through painstaking analysis of how one might choose an Hermes scarf…