March 10, 2021
The weather is impossible right now – in the best way! After literally weeks of single-digit temperatures and mounds of snow, we're now experiencing lovely afternoons, with sun and noticeable warmth!
But what to wear? Especially if you've got your hands full and don't want to think too hard…
I'm sure you will notice that I changed a few things, but left some from our earlier adventures in Stress Dressing for cold weather. There's nothing like the stress of having to find ALL NEW THINGS for your emergency wardrobe, eh?
I gave some thought to what my general guidelines might be for choosing these pieces, although I'm pretty confident that you could sort this for yourself pretty easily: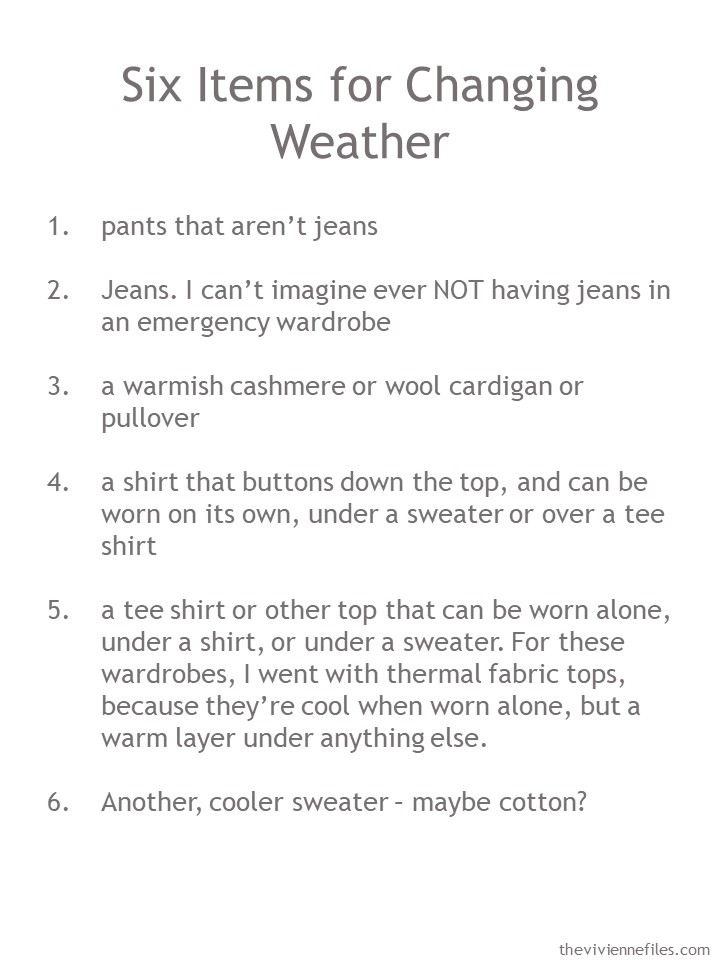 These wardrobes aren't quite as monochromatic as the ones were for winter, partly to bring some brighter/lighter tops in to reflect the sunnier weather, and partly because these are much easier to find! Searching high and low for the perfect camel tee shirt will NOT reduce stress…
These wardrobes will give you options for very sober, monochromatic outfits, or outfits with a bit more light to dark contrast. You will be able to reflect your state of mind, and the weather conditions!
For this next wardrobe, I can personally vouch for the floral shirt… it's lovely!
Green has proven to be really tough to find, so I thought that a happy shirt would be a reasonable garment to add to a wardrobe specifically designed for busy or stressful days! We will take cheer wherever we can find it…
This grey is particularly appealing… if the day is grey, put on a floral blouse and some amazing pearl earrings and enjoy being beautifully dressed:
I don't think it's over-preparing to keep a handful of garments ready to wear for "those" days…
love,
Janice
p.s. Four years ago, we added wine and forest green accents to a navy, grey and camel capsule wardrobe…