March 10, 2017
Monday I added accessories to a very neutral navy, grey, camel and white; many of you requested in the comments that I go back to my reader's original accent colors of wine and forest green to see how they might look with this capsule wardrobe.
Changing up accent colors is one of the easiest ways to take a very classic capsule wardrobe and put your personal spin on things, so I was positively eager to get to this post!
First up, let's update the color palette that we were using, and update the style notes for a bit of guidance: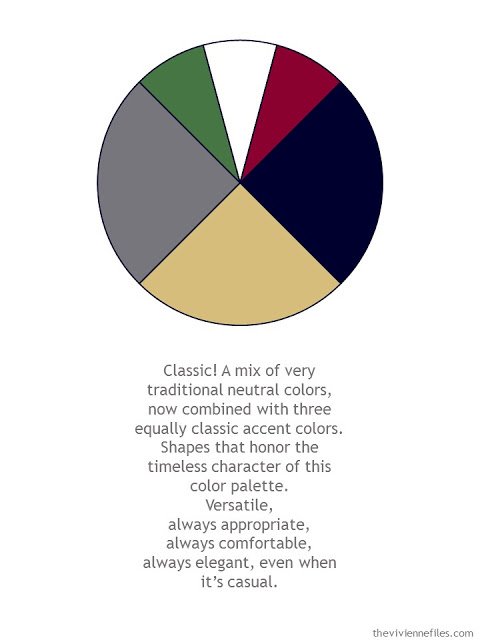 I didn't want to really disrupt the core of our original Four by Four wardrobe, so I chose the very easiest way to experiment with accent colors – tee shirts!
I just pulled out a striped tee shirt, and the silk tank top (that's sold out) and put these in their places. They seem very visually comfortable here, if there is such a concept as visual comfort!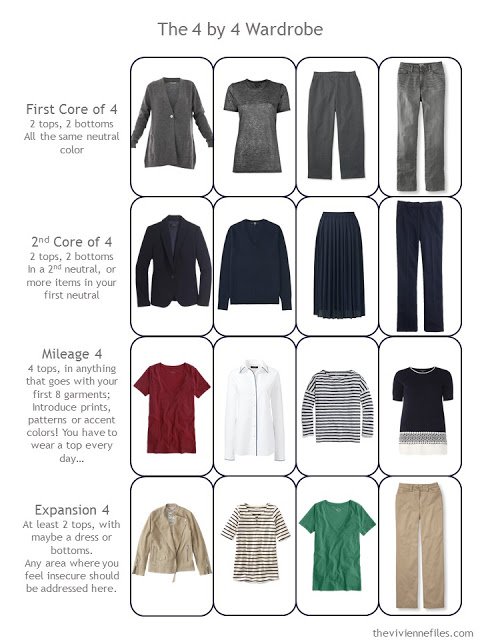 Just to show the versatility of the core garments, I swapped out virtually all of the accessories for some in cooler colors. Except for substituting out the 2 new tee shirts, all of the garments are of course the same.
In the bottom outfit, I'm thinking that the sweater is going to be around your shoulders or waist, unless the temperatures drop. And it was impossible for me to resist the idea of garnets and some jade to wear with these accent colors. (you could go nuts and get some rubies or emeralds…)
Garnets…. and scarves…. sigh….
These earrings very much remind me of the Caviar line from Lagos, at a fraction of the price…
The accessories work with most of the garments, so after you have a few outfits nicely "set," you're in a good spot to get dressed in a hurry with everything you need at your fingertips!
I think these look wonderful together: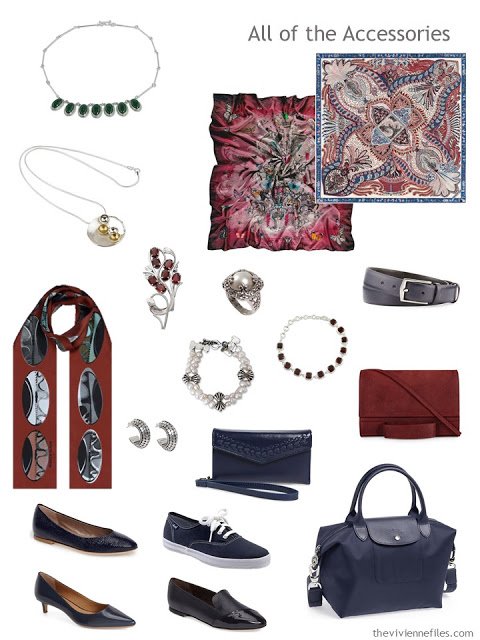 So what do we learn from all of this beautiful fun? That you can have pretty much the identical classic wardrobe to a lot of other women, but as soon as you start choosing your personal accent colors and accessories, there's no danger that you're ever going to be mistaken for each other! These small changes can make so much difference…
love,
Janice