November 11, 2020
I've never tried this before! But when I read this description, I knew I had to share it, and to fantasize about what she might have packed…. So let's meet Fulvia Morgana from the book Small World by David Lodge.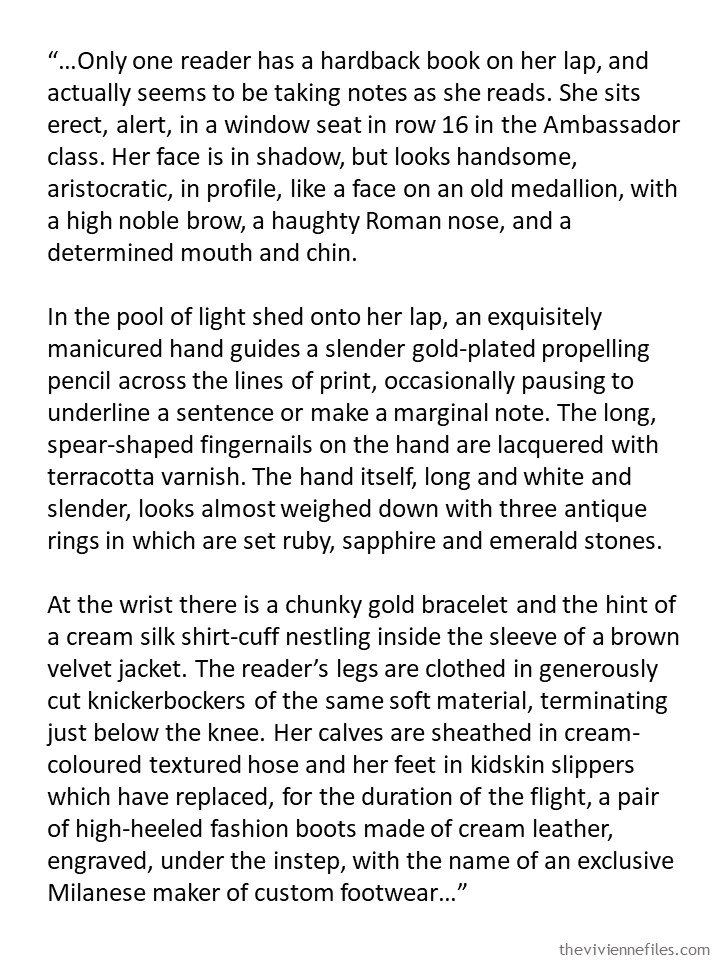 Isn't she fascinating? There's no hint of how old she is, or how she's built, or what her coloring might be!
But I'll warn you, she's not the nicest person in the book…
For our purposes, though, I'm thinking about what she changes into when she arrives at the ghastly literary conference…
note – this character is super-wealthy, so I've completely ignored prices on things in this post; it was interesting…
For the first night, she wants to sit quietly on the sidelines to see who's there, and who's posturing for attention… To her, this feels like a low-key and inconspicuous outfit:
But the next day she presents HER paper. She's controversial, a bit argumentative, and ultimately uninterested in anyone else's opinions! She could buy and sell everyone in the room with her pocket money…
But she's eye-catching:
That night over dinner, the debates will continue. She just sits and smiles and lets everybody else get all worked up…
The next day, she will attend at least 1 or 2 or the remaining seminars. She's just going to relax and watch the little people at work…
The last night of the conference, they always have some sort of "Ye Olde English" dinner… Often, it's drinking warm beer and eating meat with one's fingers. She does NOT find these meals satisfying, nor amusing.
After THAT, she's more than ready to leave the next day, as soon as the valedictory brunch has ended. She never worries about getting dirty. Dirt wouldn't dare…
So what was in her bags? All of this, plus probably some posh nightclothes, some expensive personal care products, and some absurdly costly undergarments…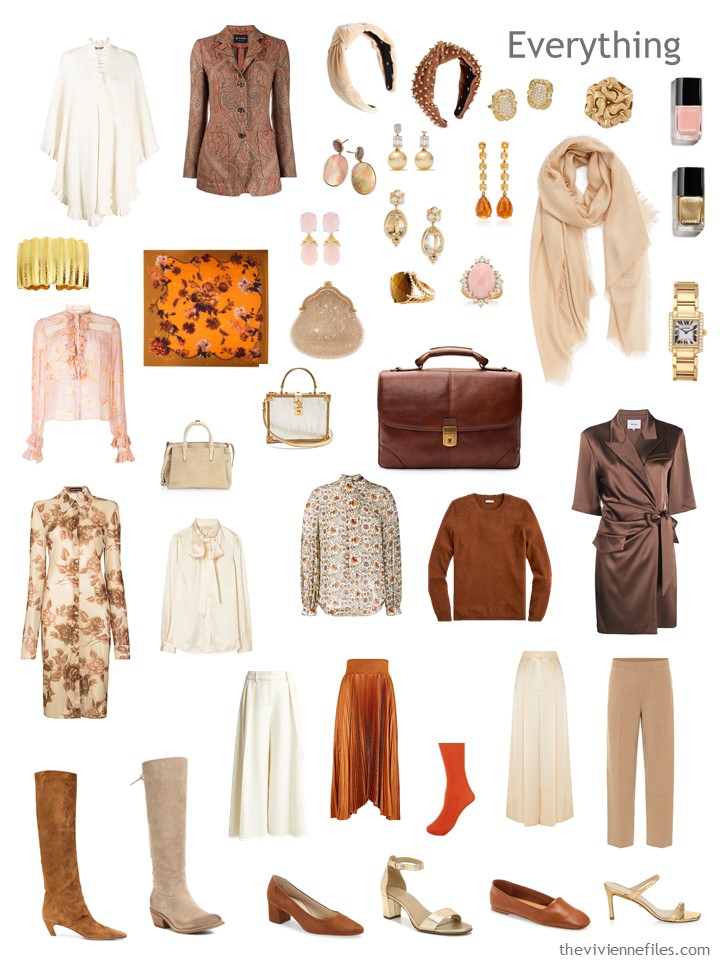 This all looks very tidy because our heroine (in my imagination) holds herself to a very small and harmonious color palette. In fact, it's not easy to get a lot of new outfits from this assortment – not that SHE would ever "mix and match" her clothes!
But if she gets trapped somehow and can't get a FedEx Delivery from Armani, she has some other outfit possibilities: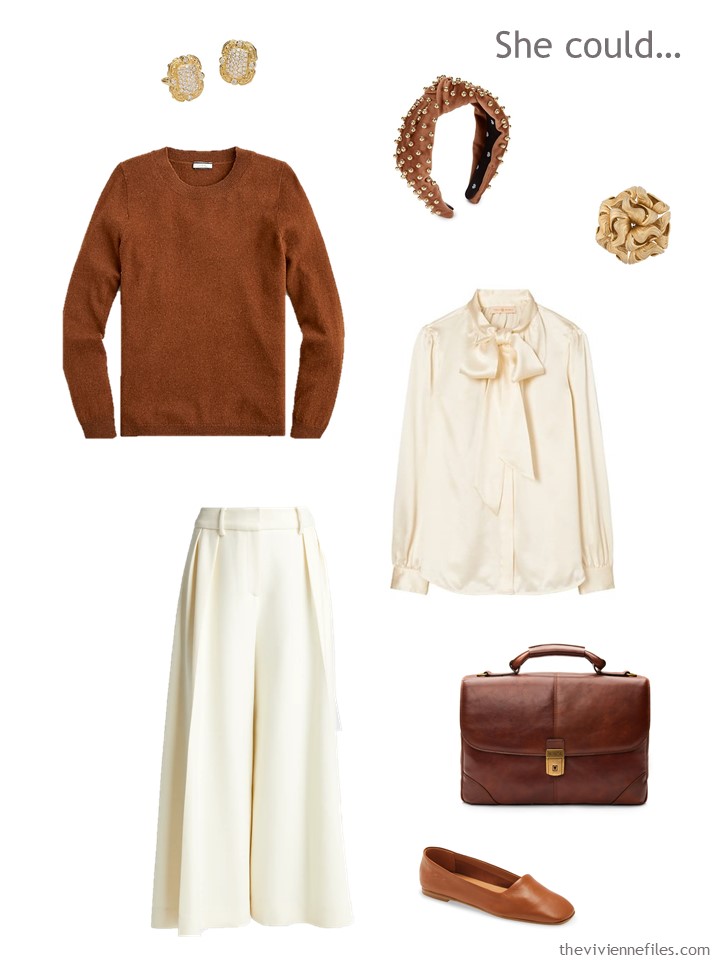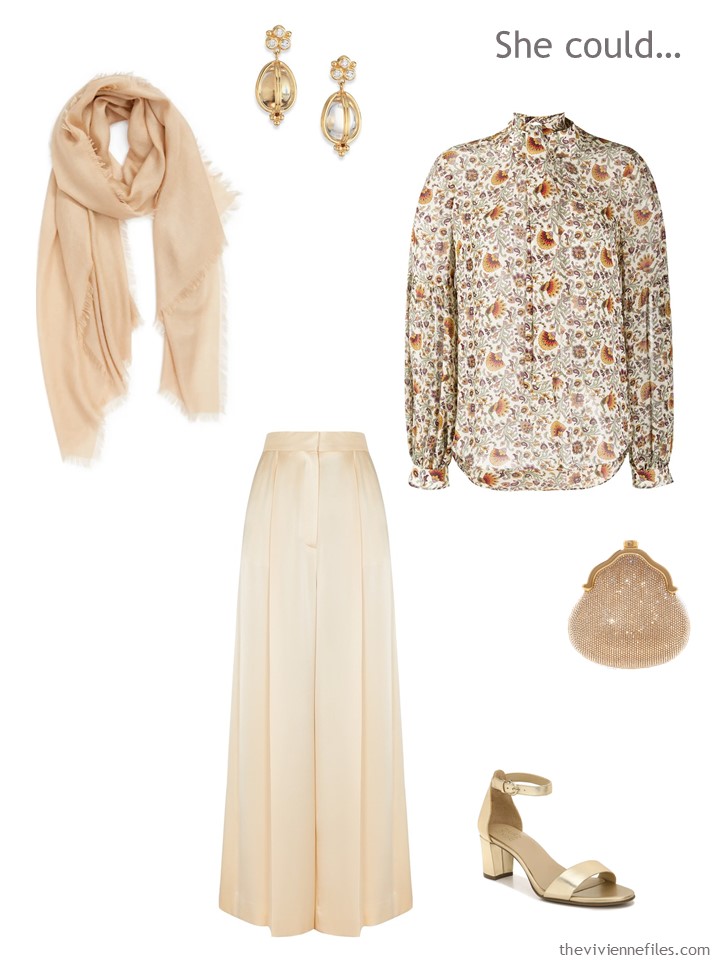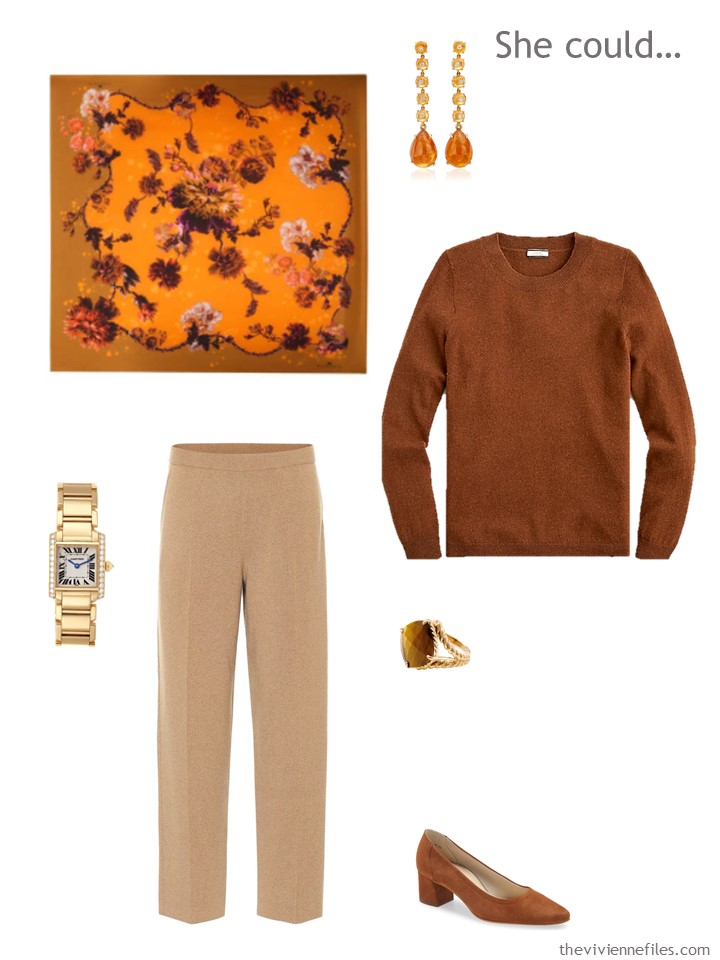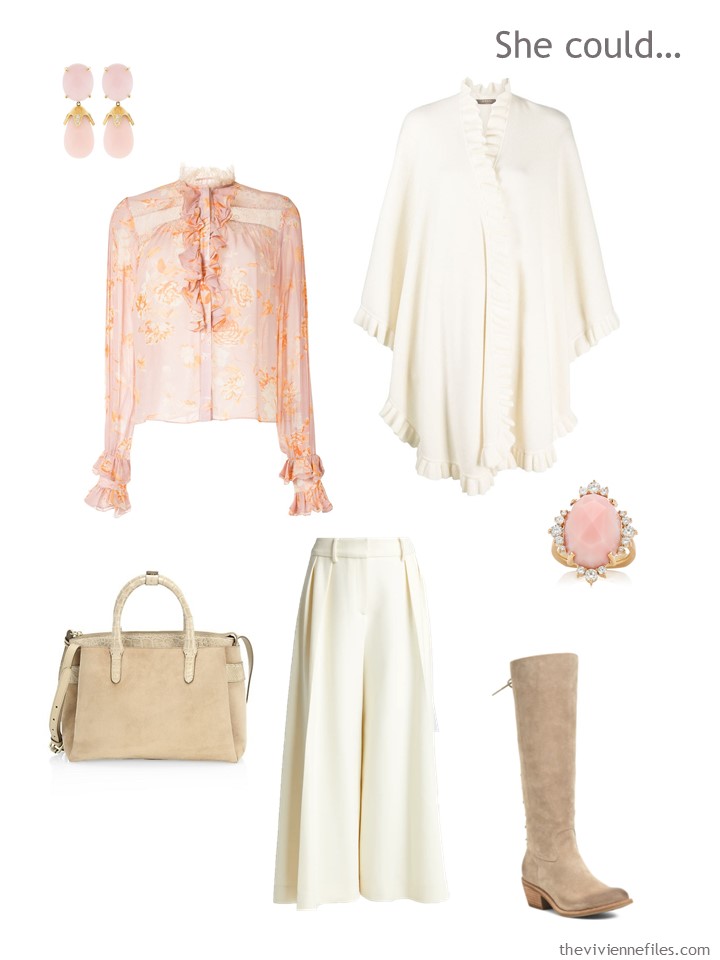 Do we learn anything from assembling a real "dream" wardrobe? Maybe we see something we can replicate without having to mortgage the farm to buy a pair of socks…
Yes, there are $895 socks… and they're both unattractive and difficult to wear!
Life is funny….
love,
Janice
p.s. Six years ago we explored the possibilities of ONE Hermes scarf design, in six different colors…