September 2, 2020
I've received some requests to add accent colors to grey – I'm always happy to try to oblige!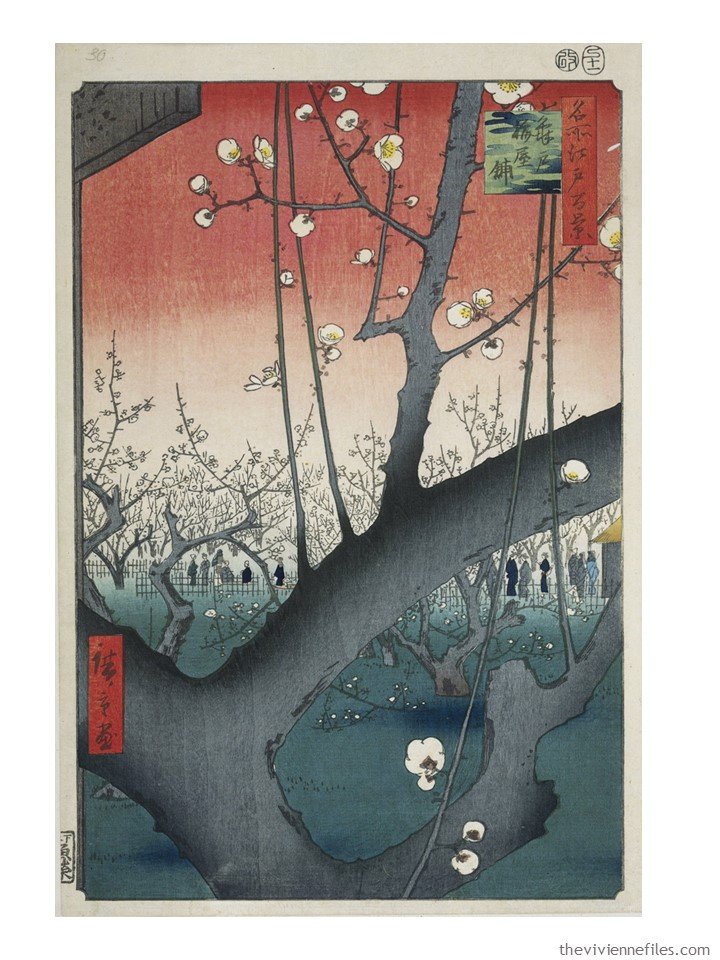 ROAD TRIP!!!
Yes, they're going to visit a BUNCH of gardens… For about 2 weeks or so! They're going to rent a camper (oh my…) and go to all of the places they've talked about visiting for years.
It's quite casual – touring these gardens doesn't require getting dressy! But she loves her color palette so…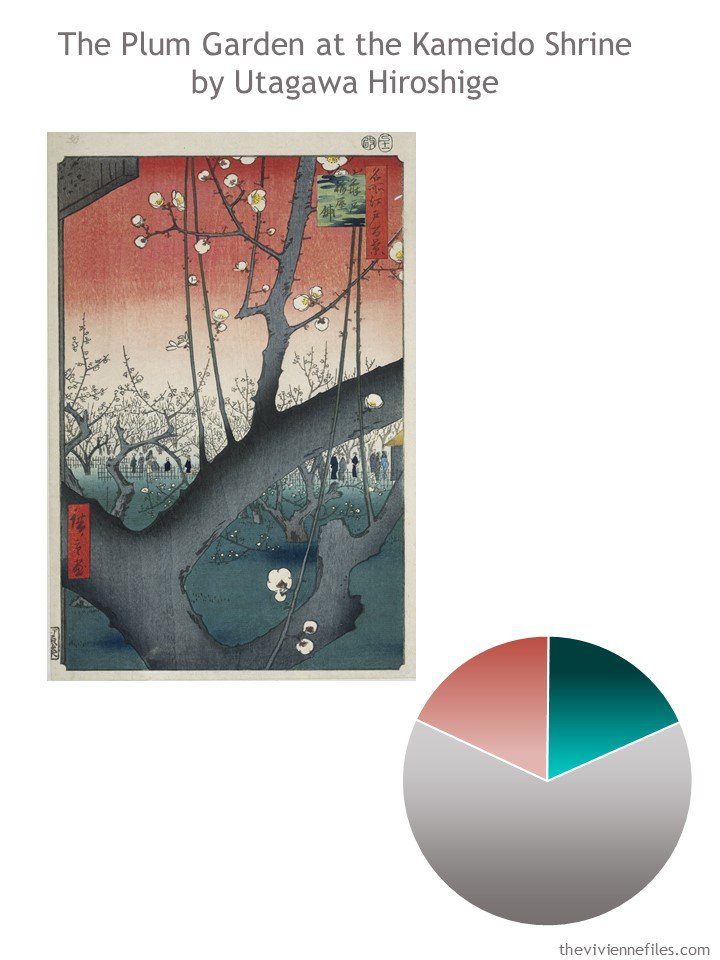 She's going to stick with her core of grey garments, and then add 2 clusters of color…
She packs some warm teal tops, and then decides to include her tee shirt with floral prints… Why not?
Her coral garments vary from very soft and pastel to deep, almost rust. And she decides to pack a dress, but a sweatshirt dress!
She doesn't have to worry much at all about taking too many clothes – the camper has all KINDS of space! But she draws the line here; this certainly looks sufficient, doesn't it?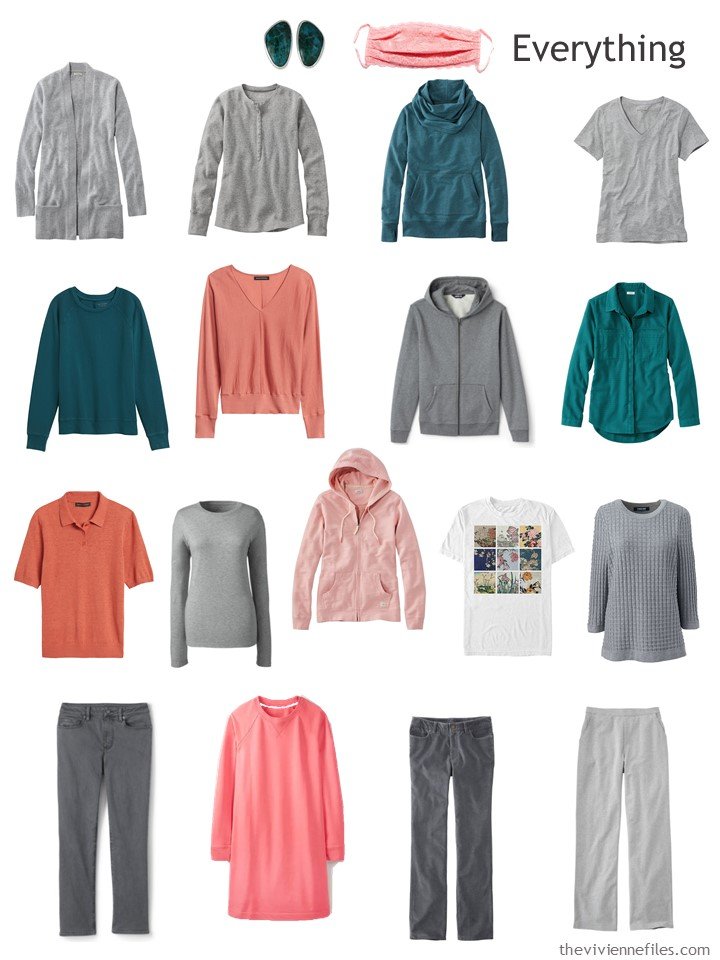 She's quite confident with this wardrobe – so long as she doesn't recklessly mix her coral and teal garments, she can pretty much get dressed in the dark! That's always good…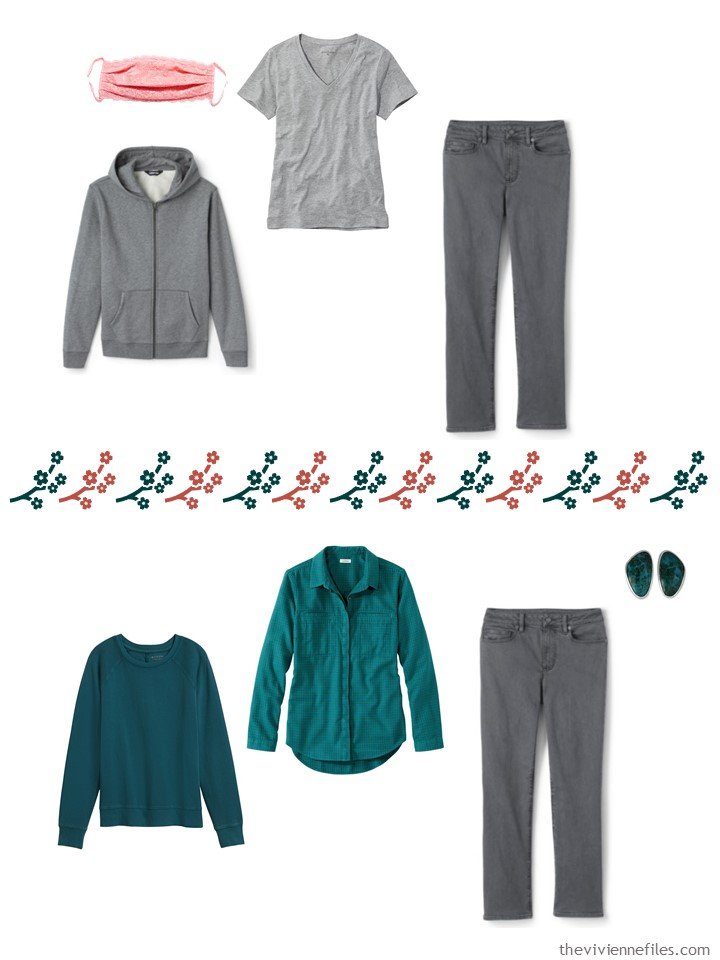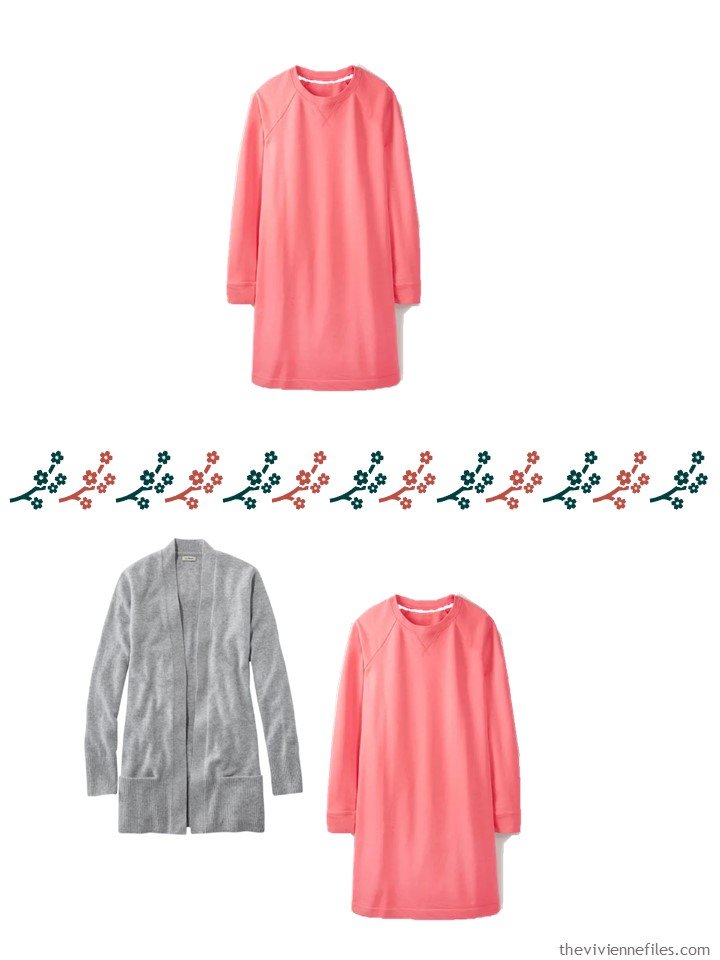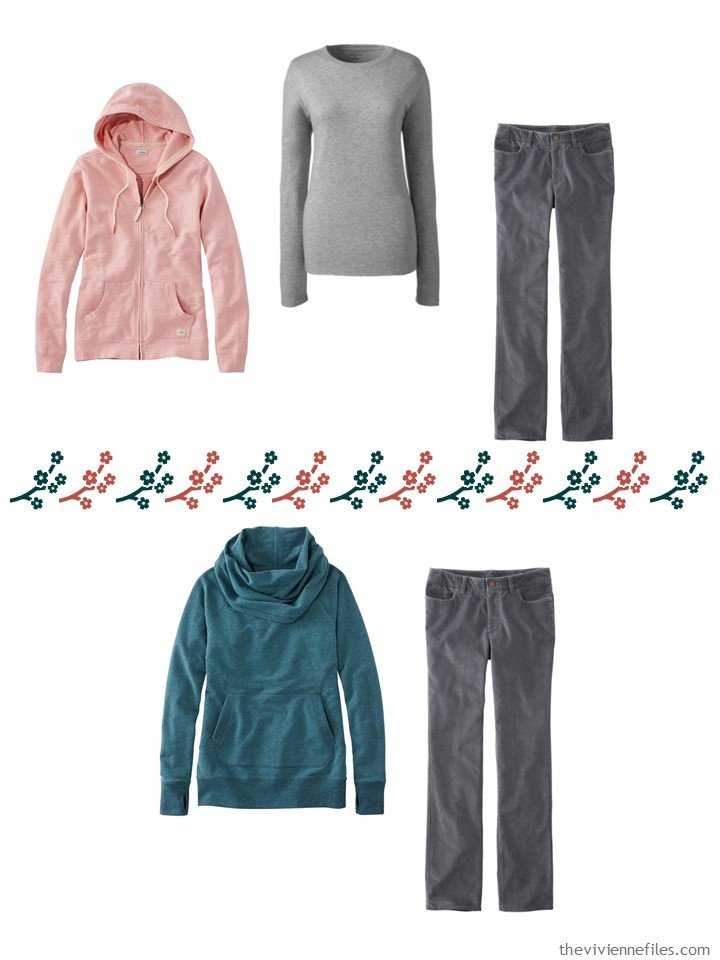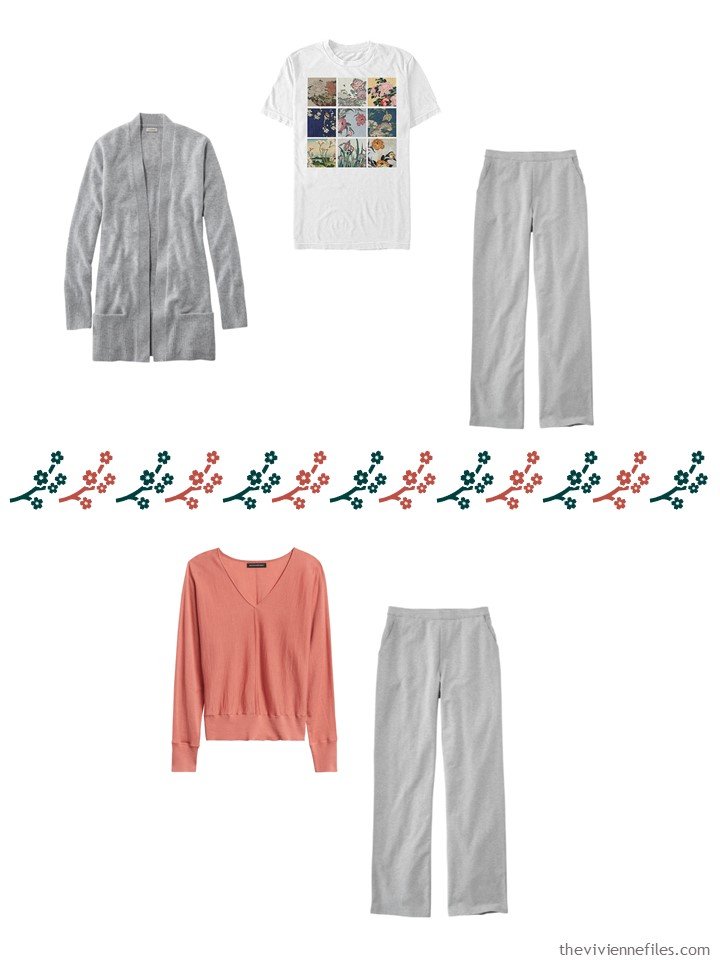 Warm, soft, comfortable and pretty – what else could a garden-loving woman want for a road trip?
Maybe a BIG section of the camper set aside for seedlings and plants? Living souvenirs are always the best kind…
love,
Janice
p.s. Four years ago, I thought up FOURTEEN different ways to accessorize a navy dress, using muted colors. I love these dress posts…