August 31, 2020
Yes, these are indeed a day early – I'm going to try this Monday, Wednesday and Friday posting schedule for a while to see if I can regain my strength and energy. If anything is going to be energizing AND exhausting at the same time, it's these posts!
Yes, more sweatshirts. I'm determined that I'm going to write about how many of us are dressing. Everybody that I talk to regularly agrees that they're NOT going back to their office this fall – almost certainly not until Spring of 2021. So we're working from home, and we're staying warm in the cooler weather, and trying to keep our utility bills down…
And a nice sweatshirt is a wonderful thing!
Also, I'm smitten with corduroy pants – so everybody's getting cords this month! Three different wardrobes are getting my very favorite antique white pants… They're absurd to wear out in the slush, but on dry days, and around home, they're a ton nicer than jeans or sweatpants…
So let's do this!
Interestingly, this pullover and turtleneck are 2 DIFFERENT COLORS! When will companies quit doing this?
While these 2 tops don't exactly match the other 2 blue accent tops in this wardrobe, that's not really an issue – unless for some reason you wanted to be able to wear the tee shirt or the tank top under the sweatshirt… In real life, we have to make these compromises sometimes!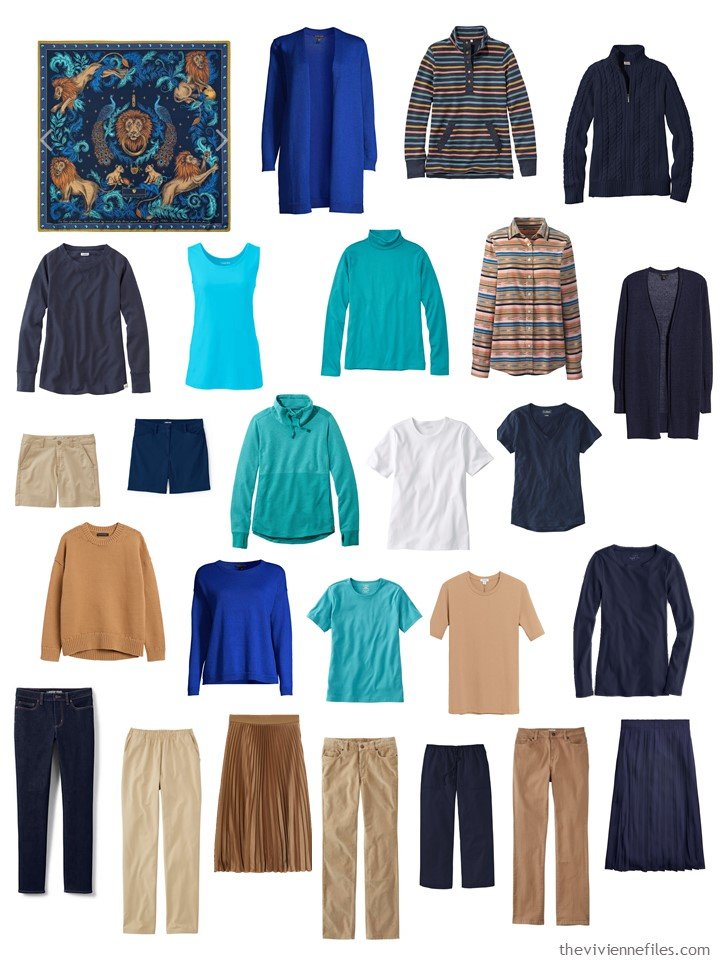 Yes, these shoes are partially made of recycled plastic. We should look for these things; if we can help create a market for these kinds of things, we should try…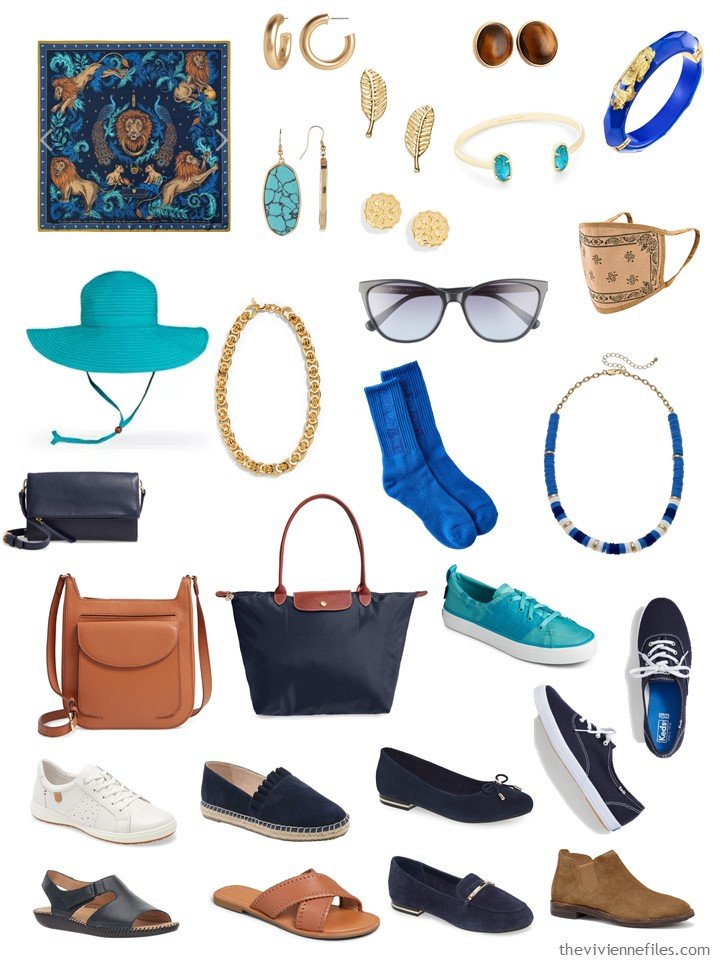 As always, these new wardrobe additions fit in easily with the existing garments. If they DIDN'T fit in, this would be a quick signal that something is amiss – it's always wise to consider doing this with any new purchase!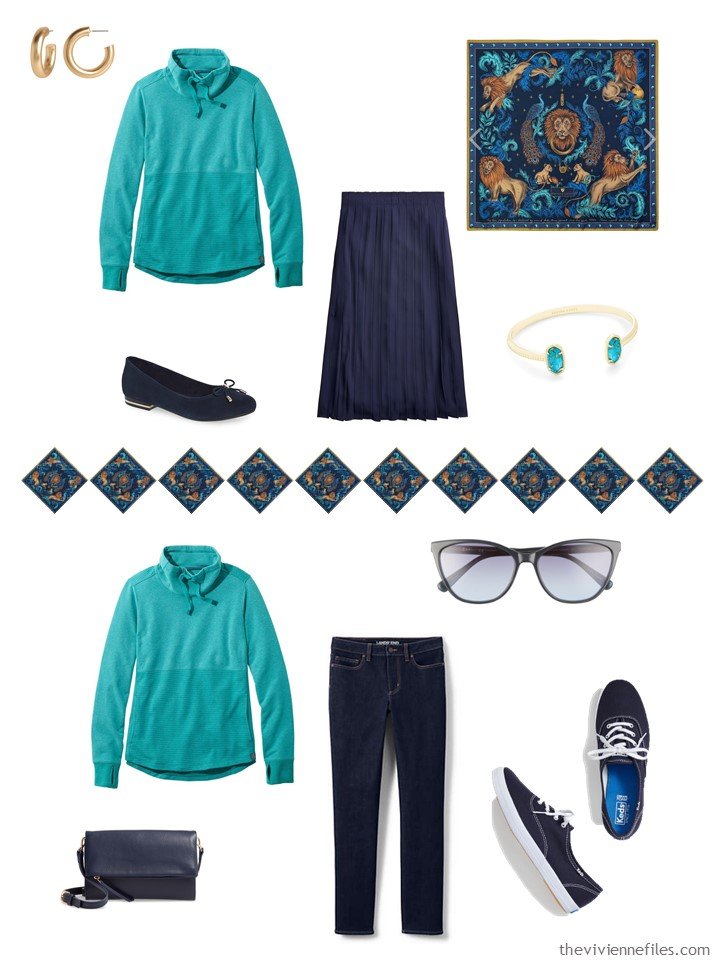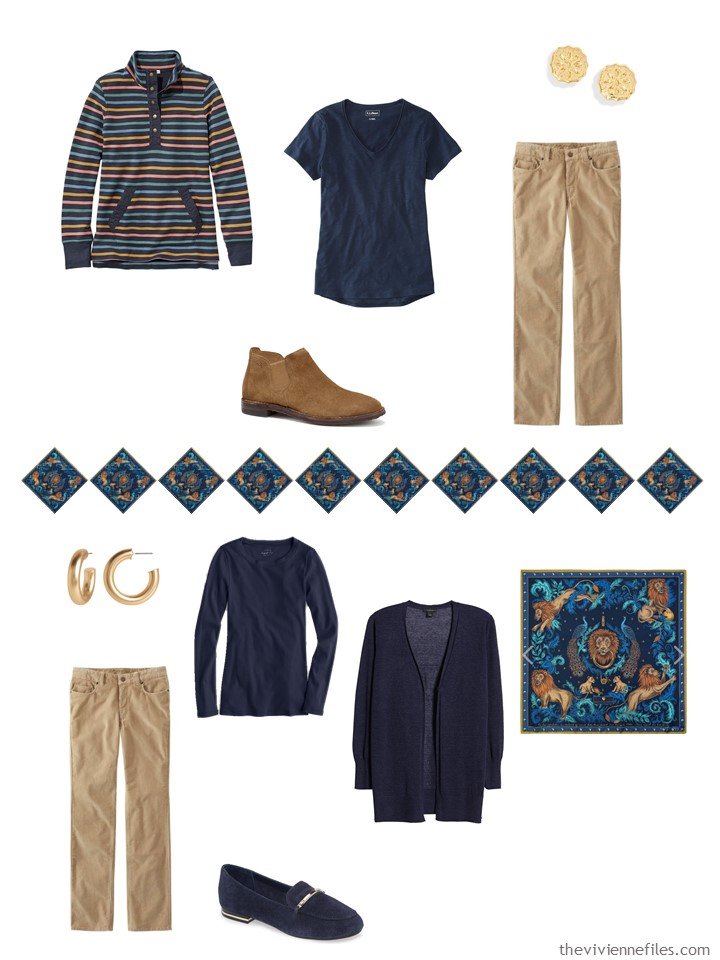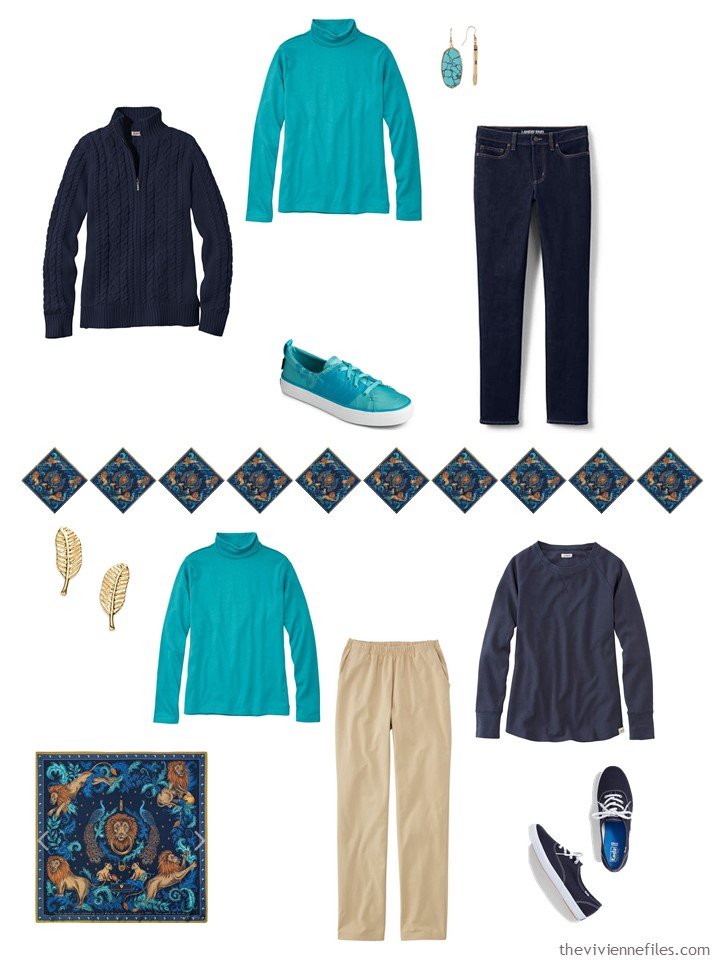 This remains a most alluring color palette, doesn't it?
There are always exceptions to rules – this particular wardrobe is NOT getting another sweatshirt, because I'm quite smitten with the color of this cardigan!
This wardrobe doesn't look like ANYTHING any woman in Chicago is going to wear this winter. That's good! Being unique is the only thing that each of us is qualified to do…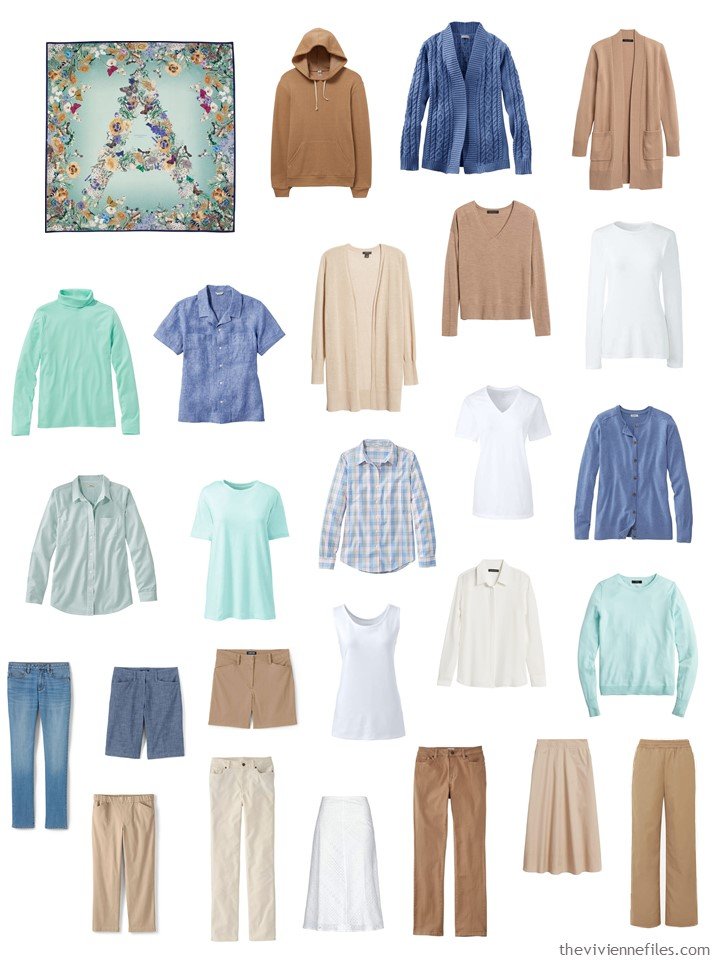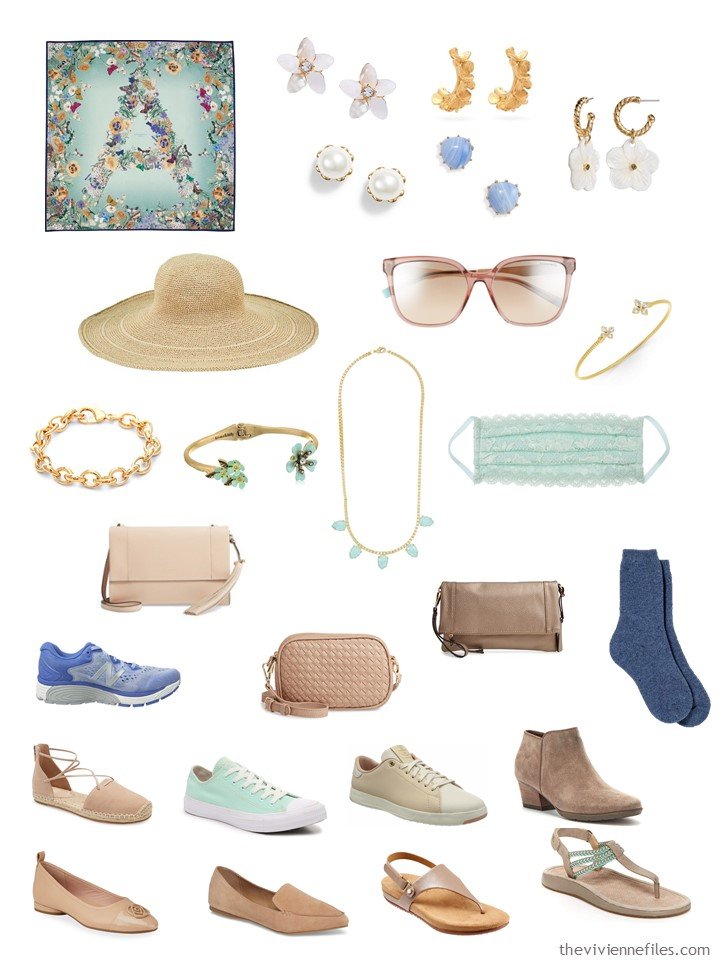 I love these outfits. If I were blonde…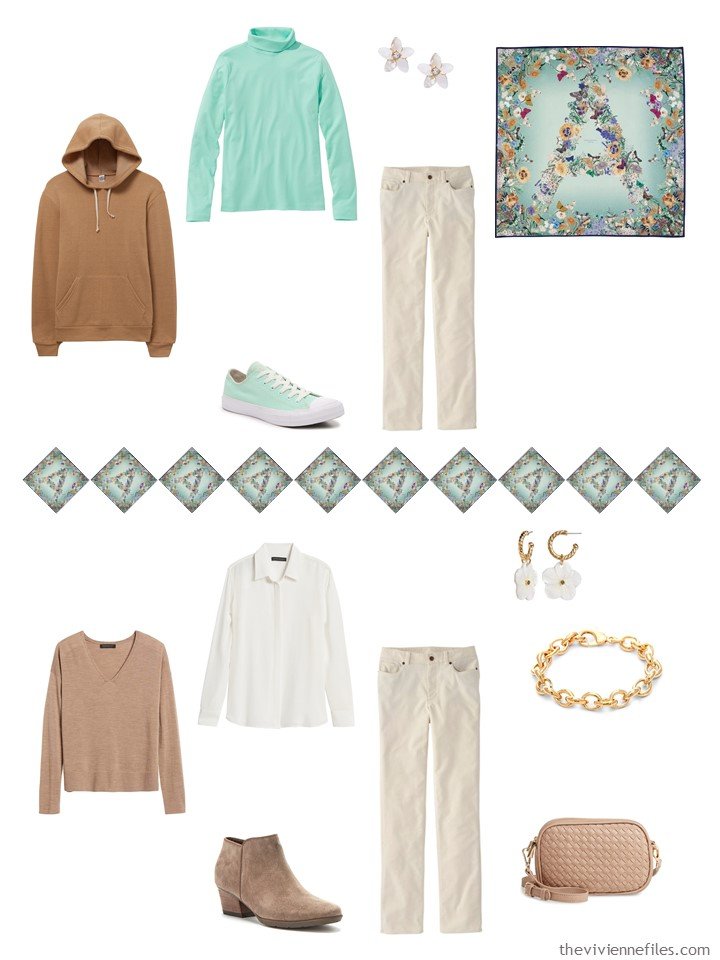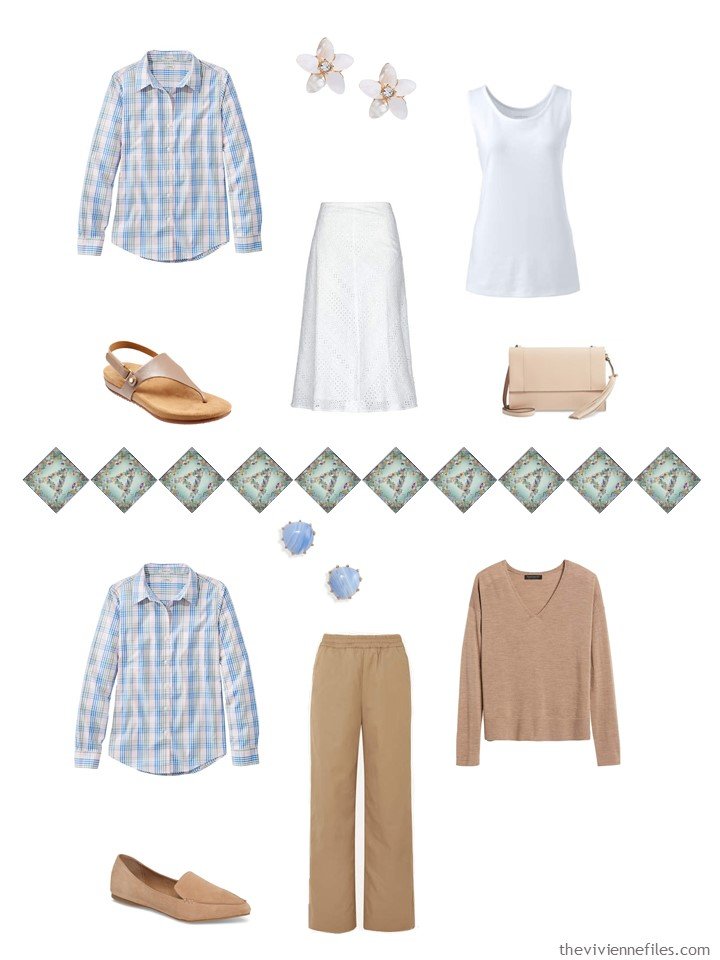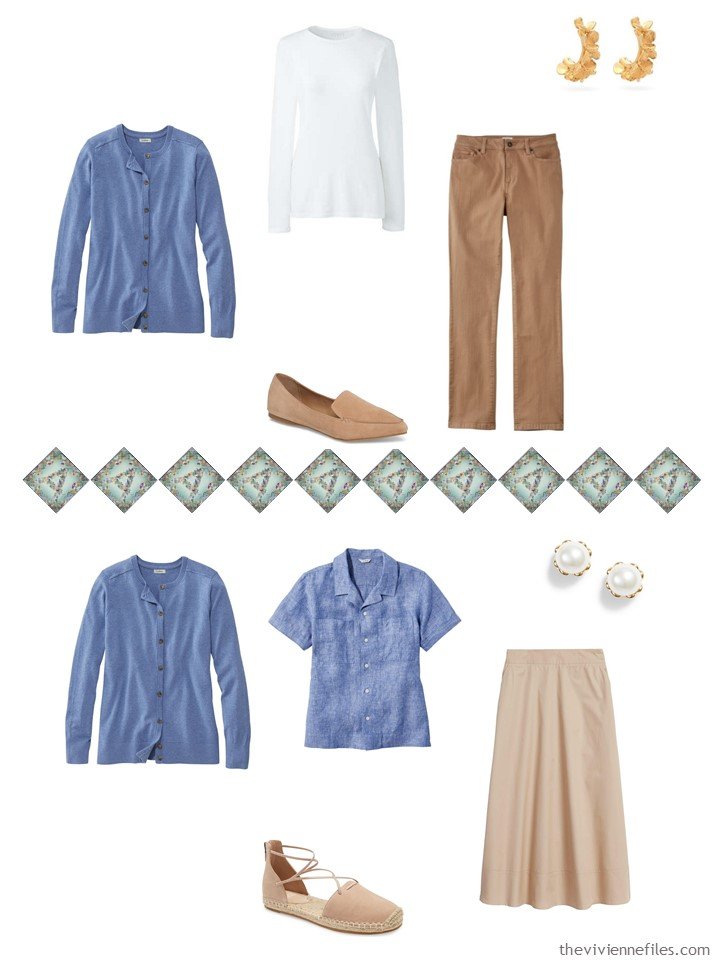 I finally updated the color wheel for this scarf, and I think I'm going to change it again next month; I'd like to show a range of shades of mustard, and a range of pinks too…
I have a couple of these 1/4 zip tops in fleece that I wear a LOT in cold weather. There's something comforting about fleece in the dead of winter…
Never let it be said that you have to have a conventional color palette for your wardrobe!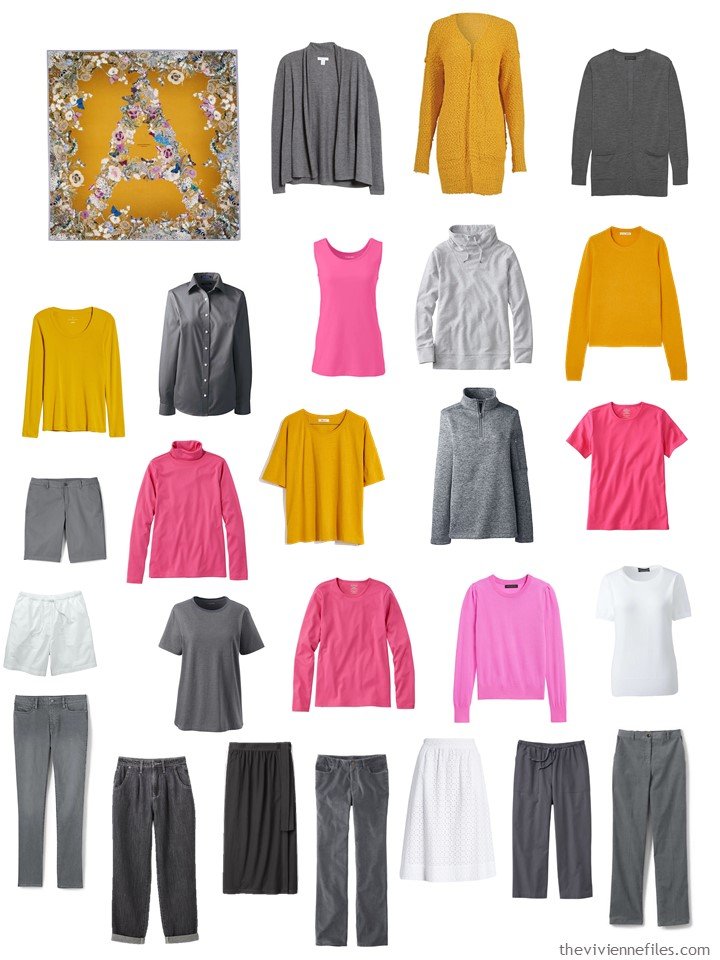 I must find this heroine some more pink accessories…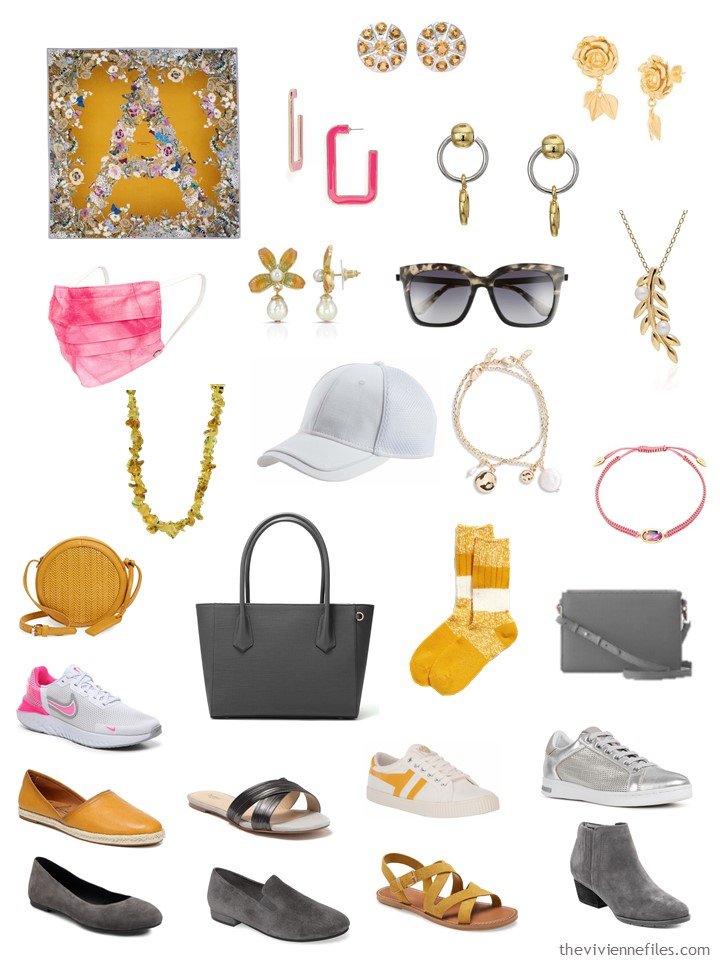 The thing I might like the most about this wardrobe is that our heroine can wear a grey and mustard outfit – very distinctive, or grey and pink – still unusual but much more within the bounds of conventional, or all grey, and be very understated… So many different moods and images!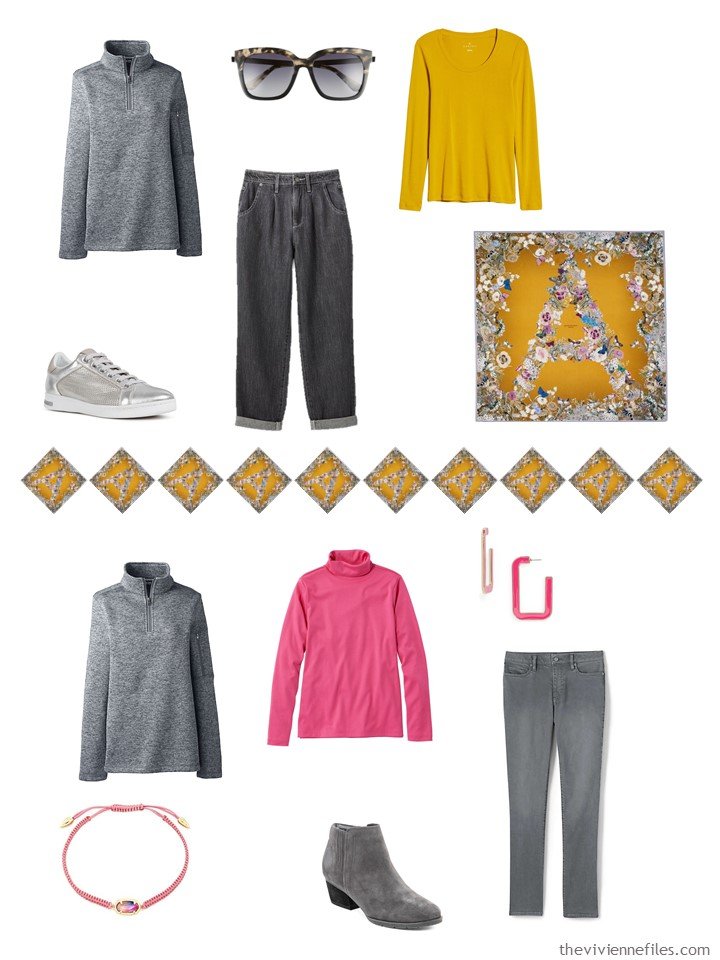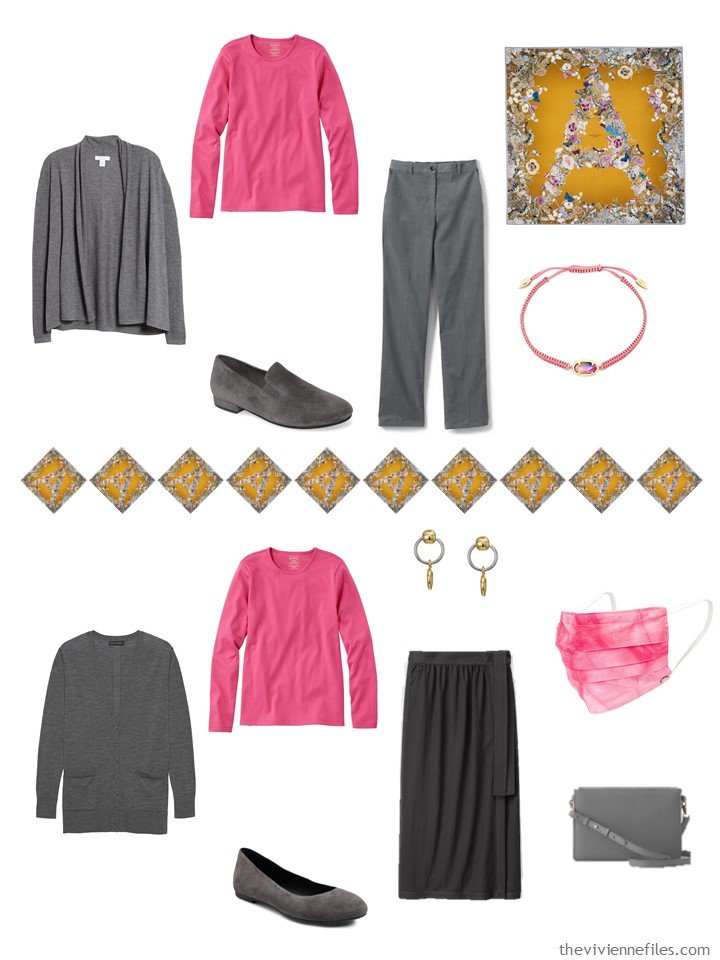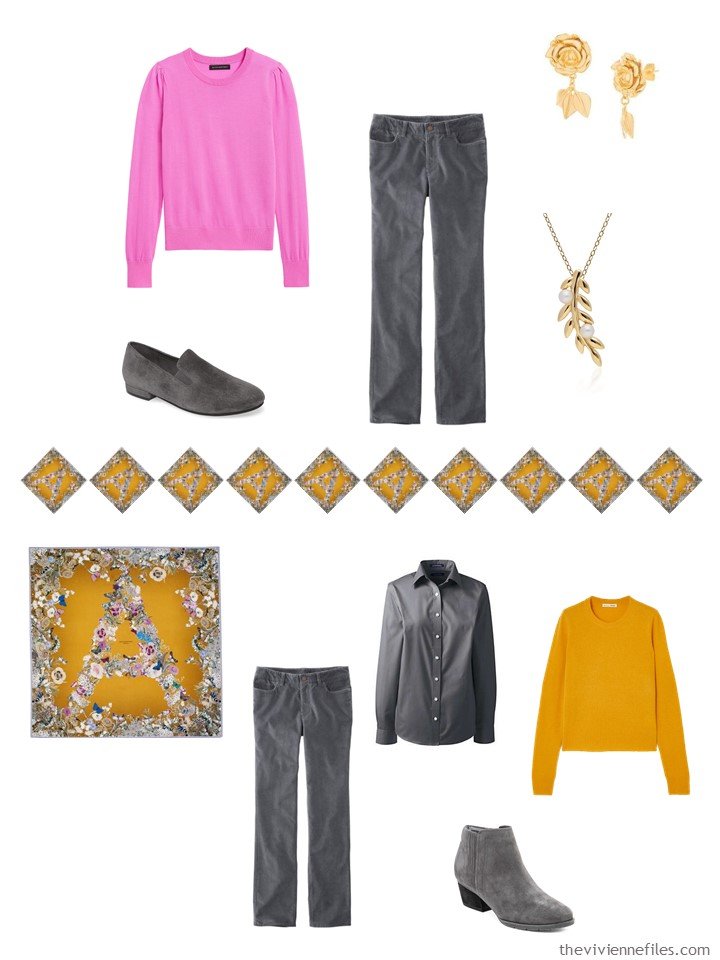 This palette has worked out much better than I had originally expected. I don't know why I'm surprised; these are classic colors, that are classics together! Maybe because there's SO little green clothing in the world…
A red sweatshirt is perfect on a dark day… Image having this in your wardrobe as the winter holidays approach!
This is well-balanced, but I sense that this heroine could use a print garment or two…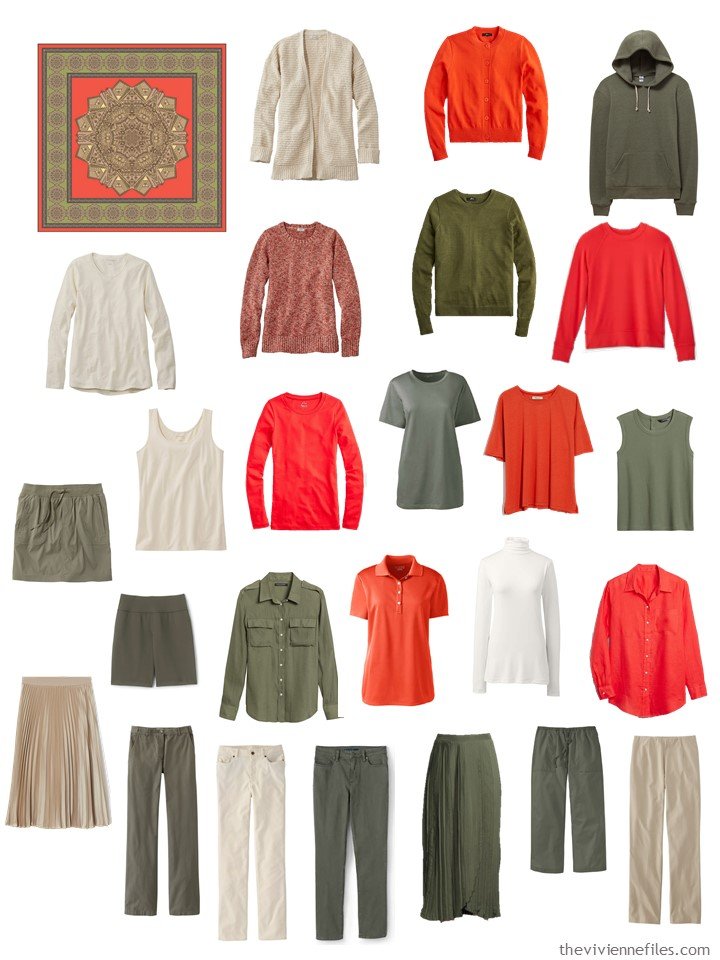 I'm still smitten with these necklaces…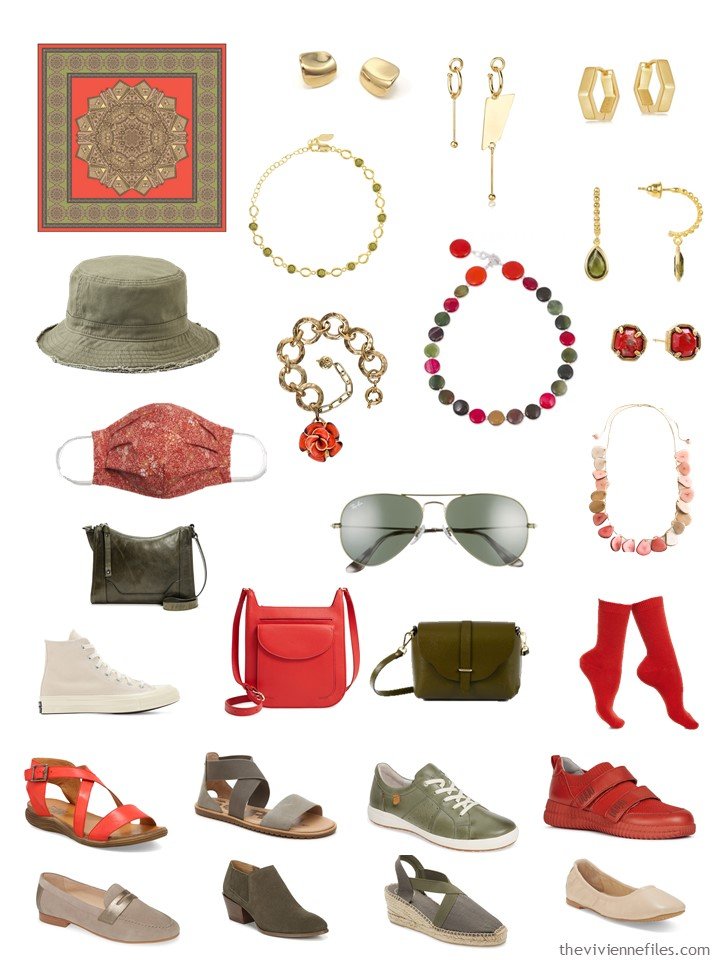 Yes indeed, wear your sweatshirt with a skirt!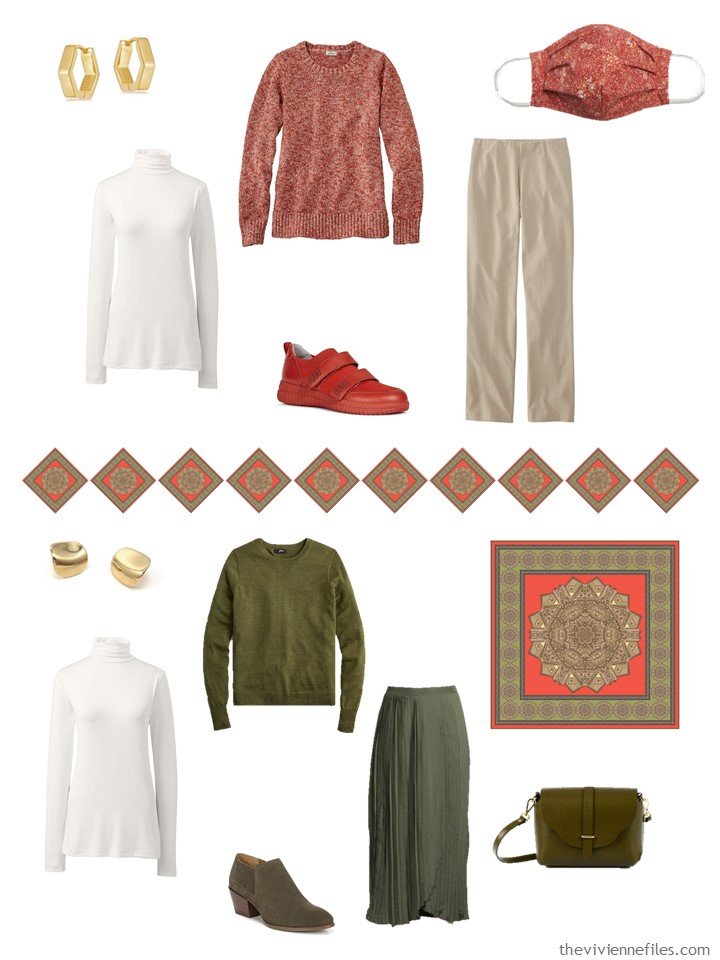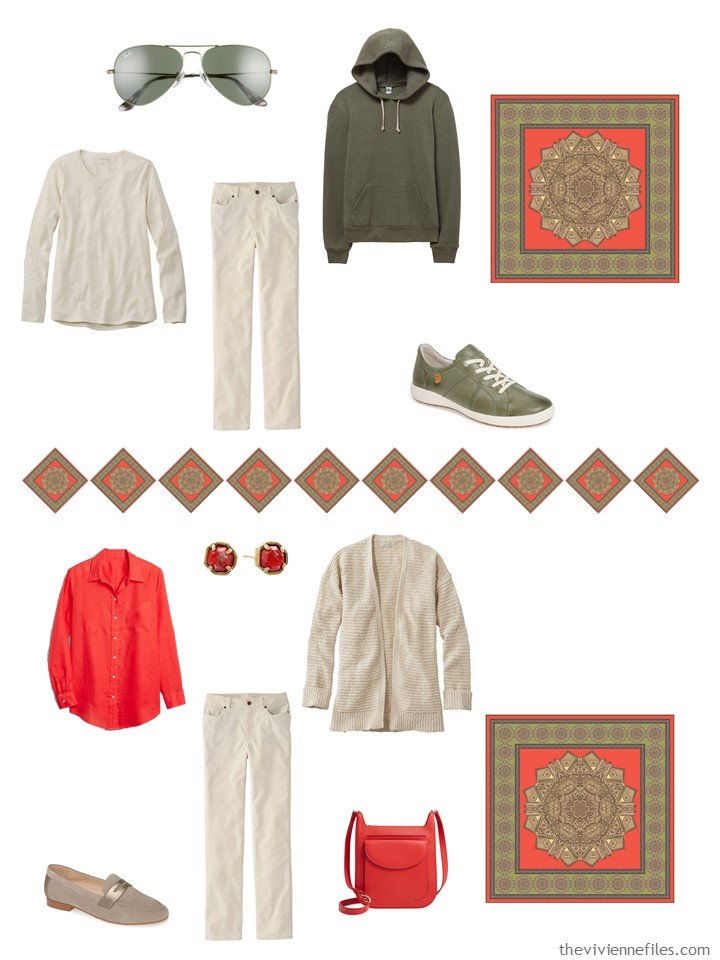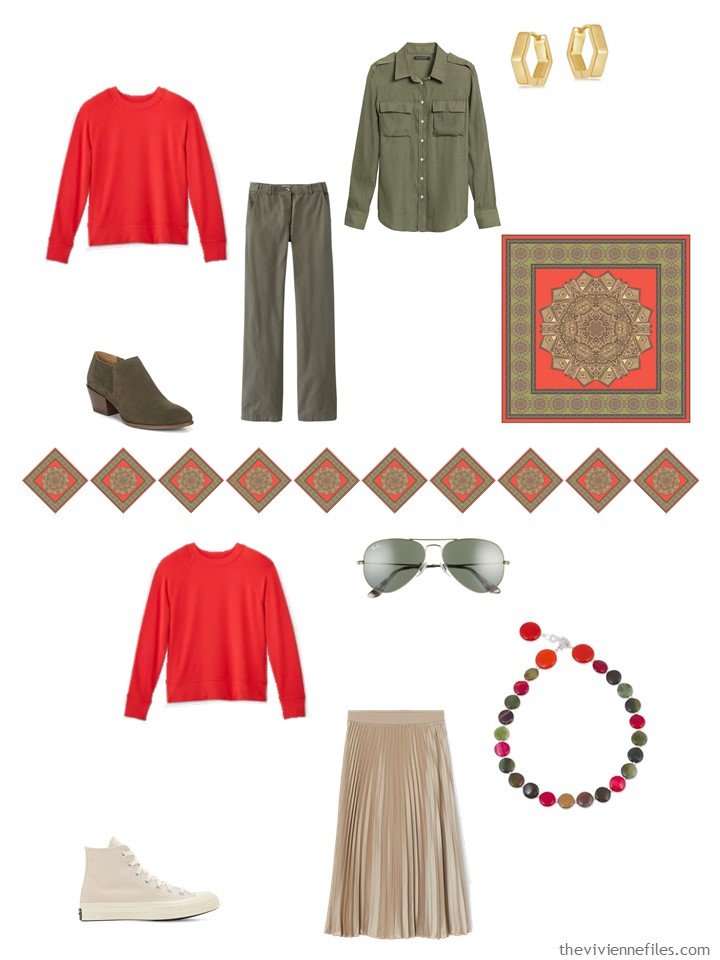 Why yes, I think that this is still my favorite scarf, and my favorite color palette. I'm stunned at how thoroughly I've fallen for pink…
Dear oh dear… I sense a sweatshirt could be in my future!
I searched for the right pair of pink jeans or cords for this heroine… I will continue to search!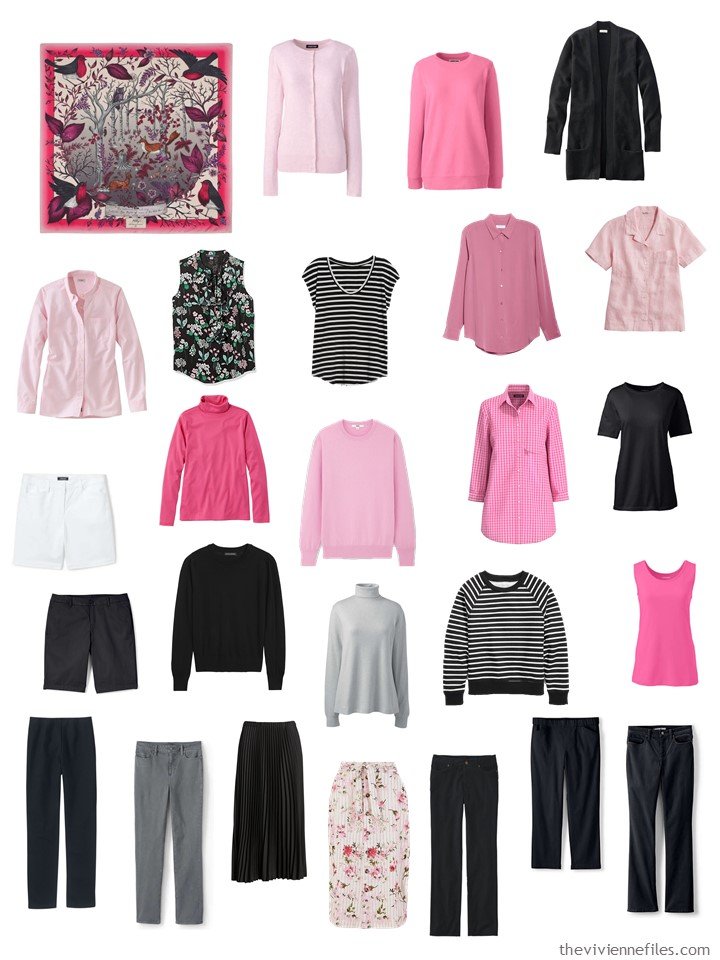 If I wasn't convinced that this is the right wardrobe for me, these accessories would convince me! Heck, that floral handbag would convince me, all on its own…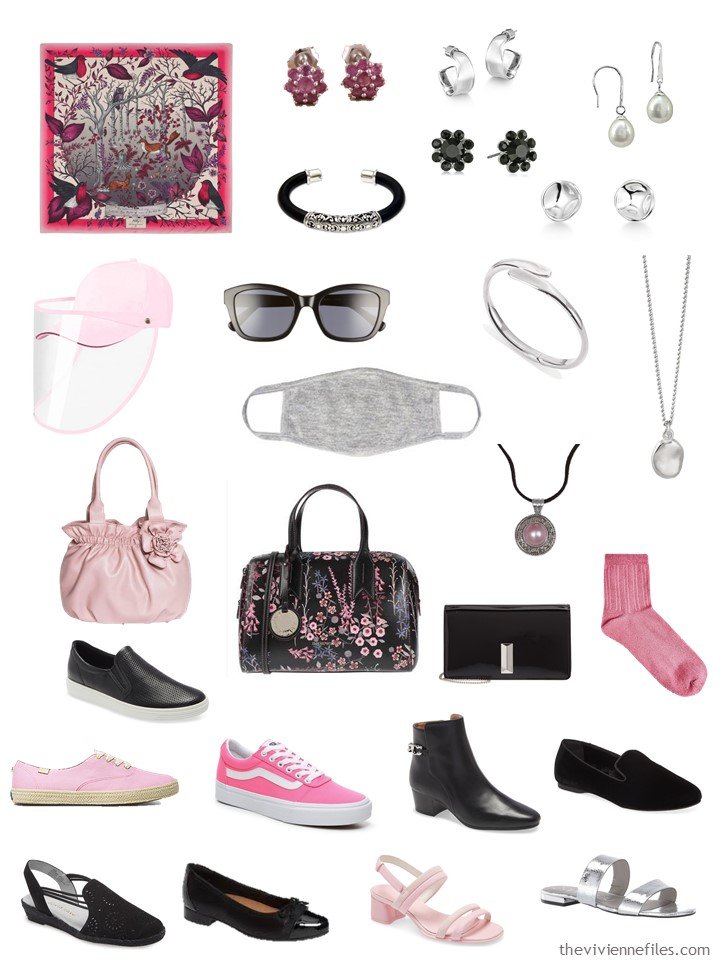 I would wear any of these outfits any cool day. And it's worth bearing in mind that sleeveless tops CAN be worn in cold weather, under a sweatshirt or sweater…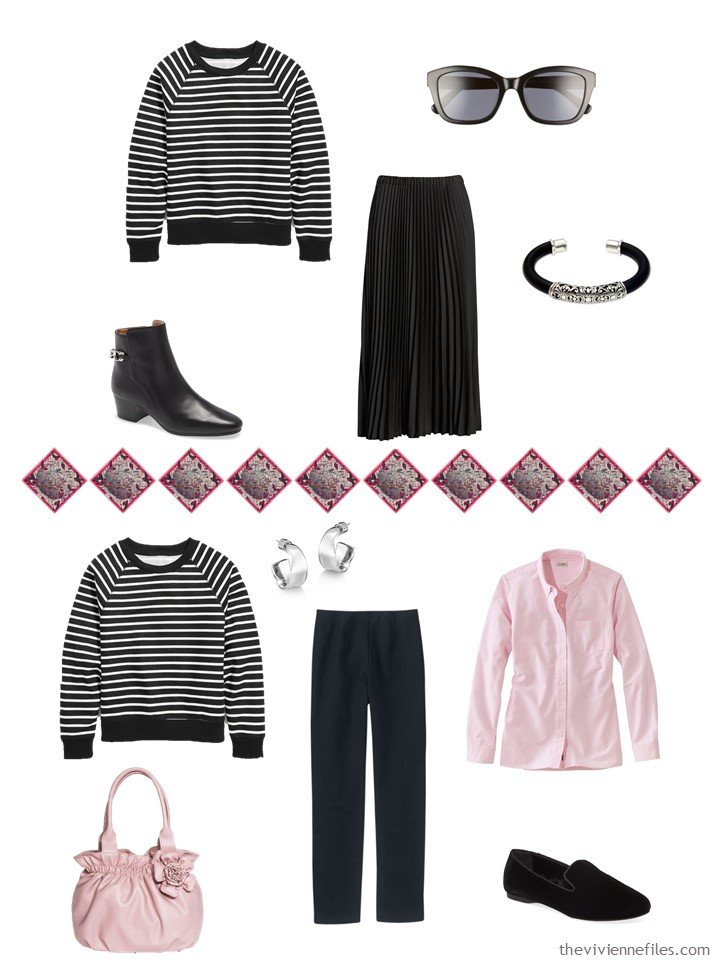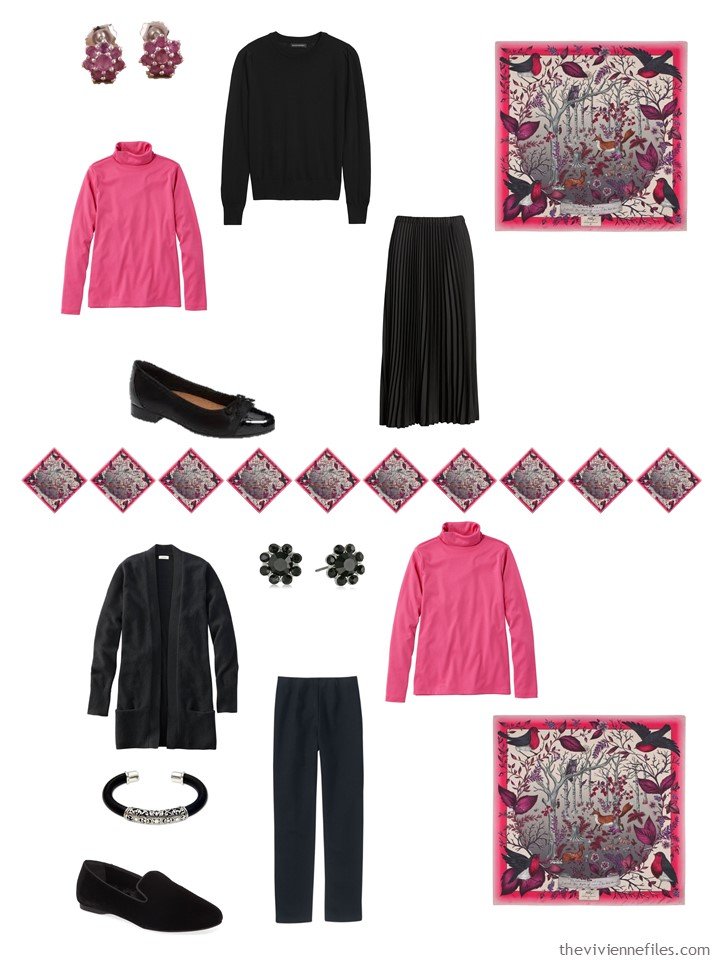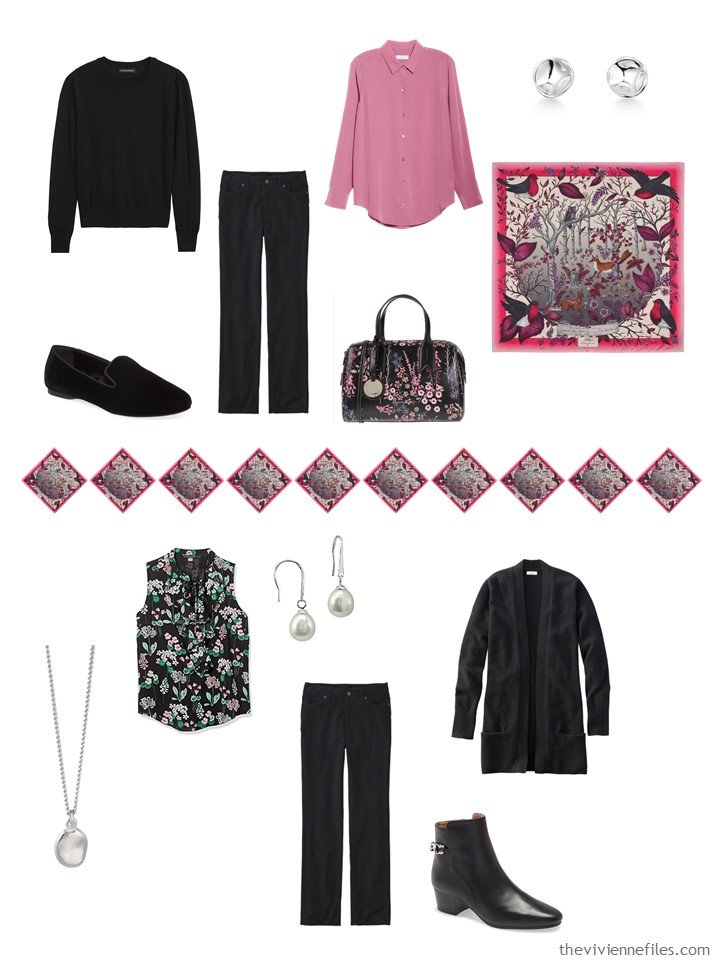 One last, timeless scarf…
Another great hoodie, and a chance to finally get this heroine a black turtleneck…
Prints! I need to look for prints! I wear a LOT of black and white prints – I need to find some prints for all of our heroines too…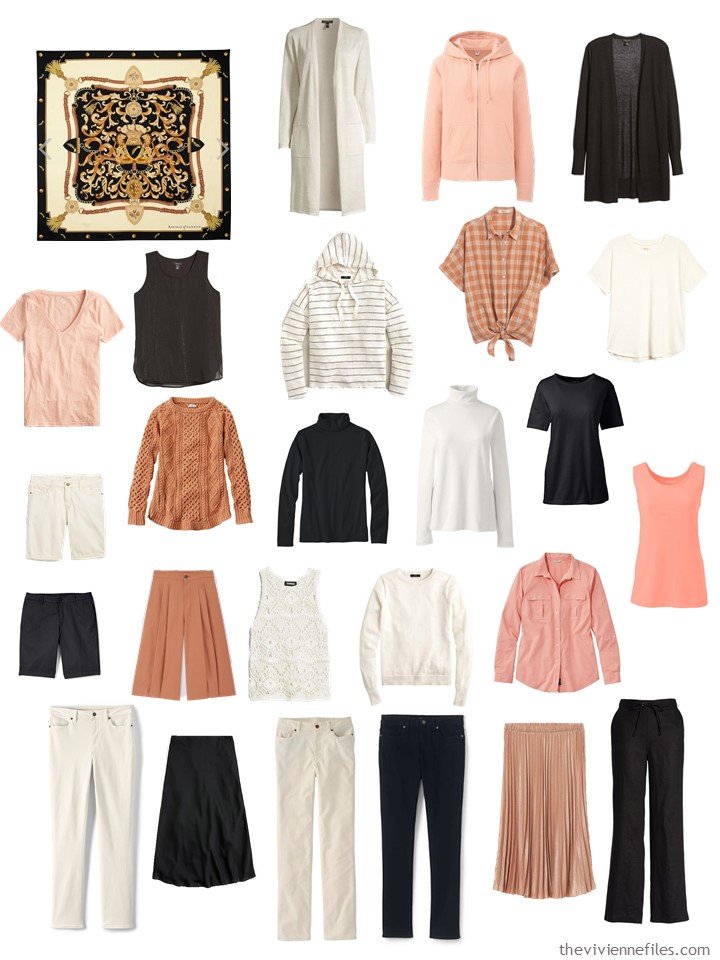 These accessories feel very warm and rich to me… And the earrings that I just added? They're called "Fleur de Lis," although there's not a lily, nor a fleur de lis in sight… Designers are an interesting tribe!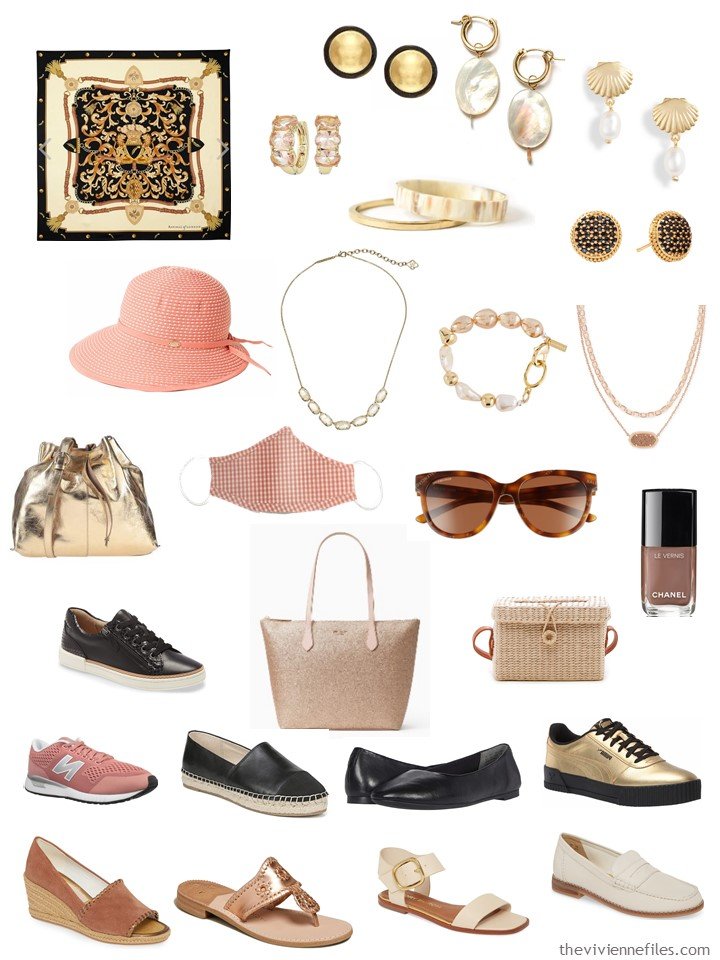 Lots more outfits for this heroine: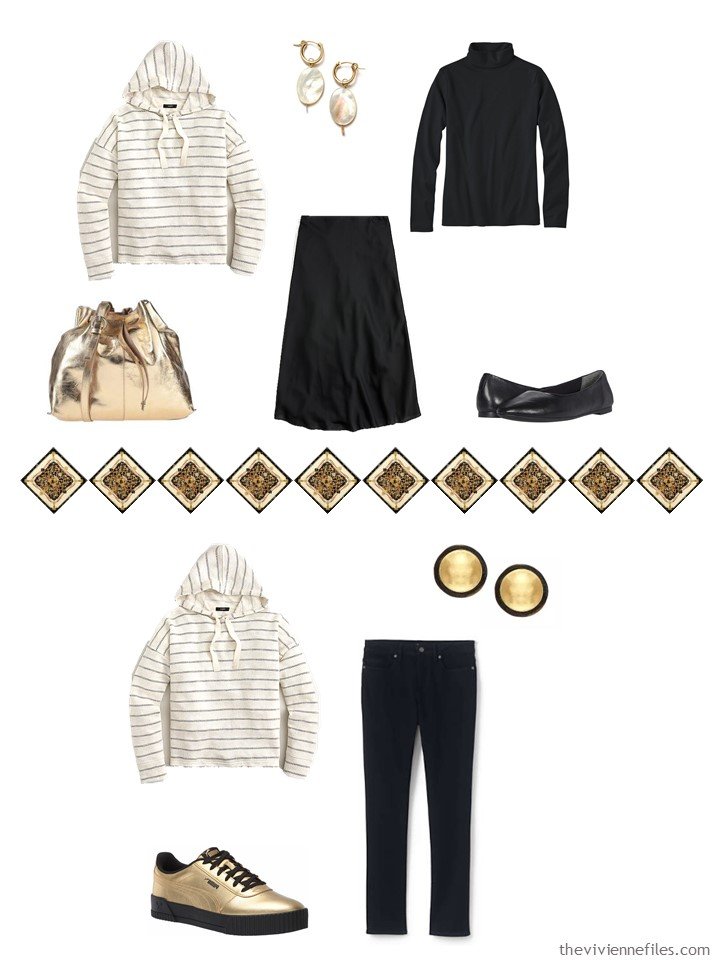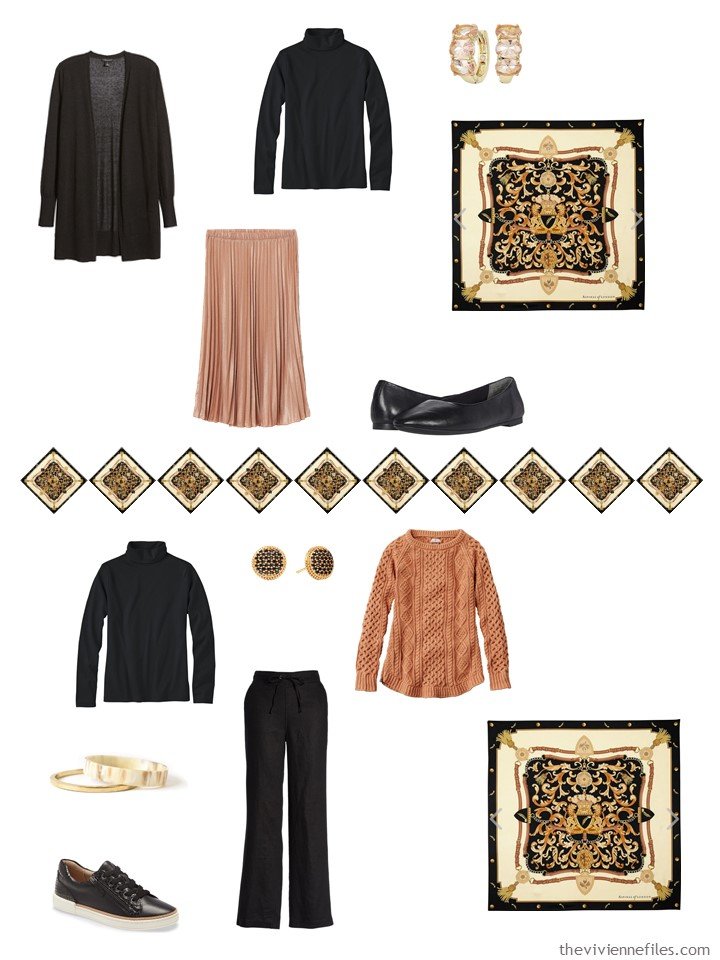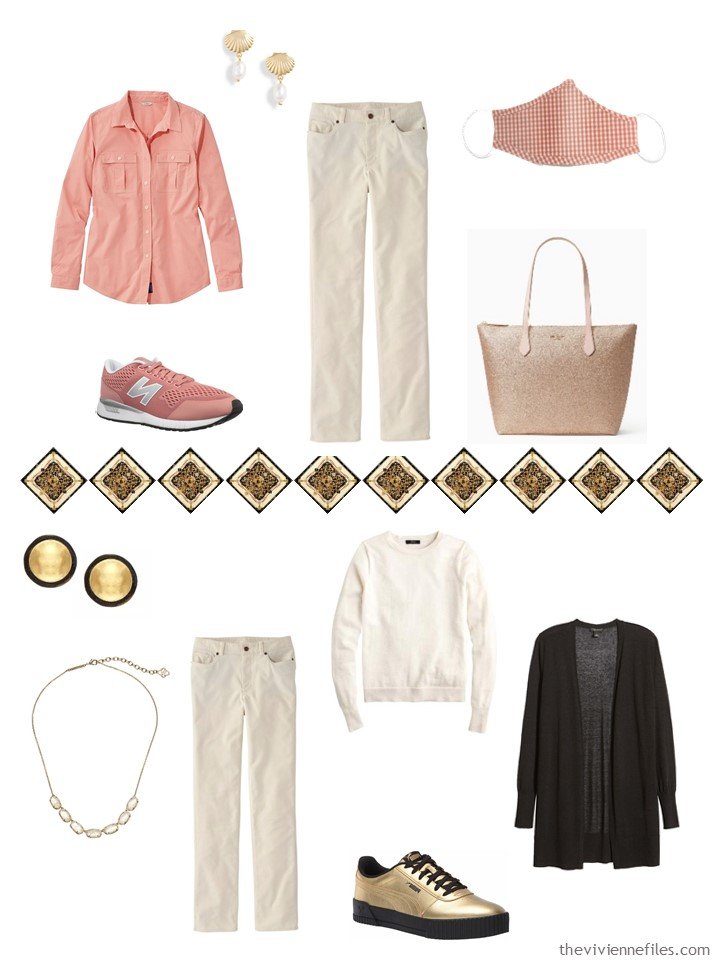 So what's your favorite – is it changing or have you stayed true to the first one you chose?
And are you dressing more casually this year than you did last year? If you're not, HOW are you managing? And why….
love,
Janice
p.s. Five years ago, a scarf from the shop at the Metropolitan Museum of Art inspired a camel-based wardrobe.