September 17, 2020
One last visit to this most wonderful of paintings (unless someone reminds me to look at it again next Spring!), to add some accessories to our Shakespeare expert's travel wardrobe: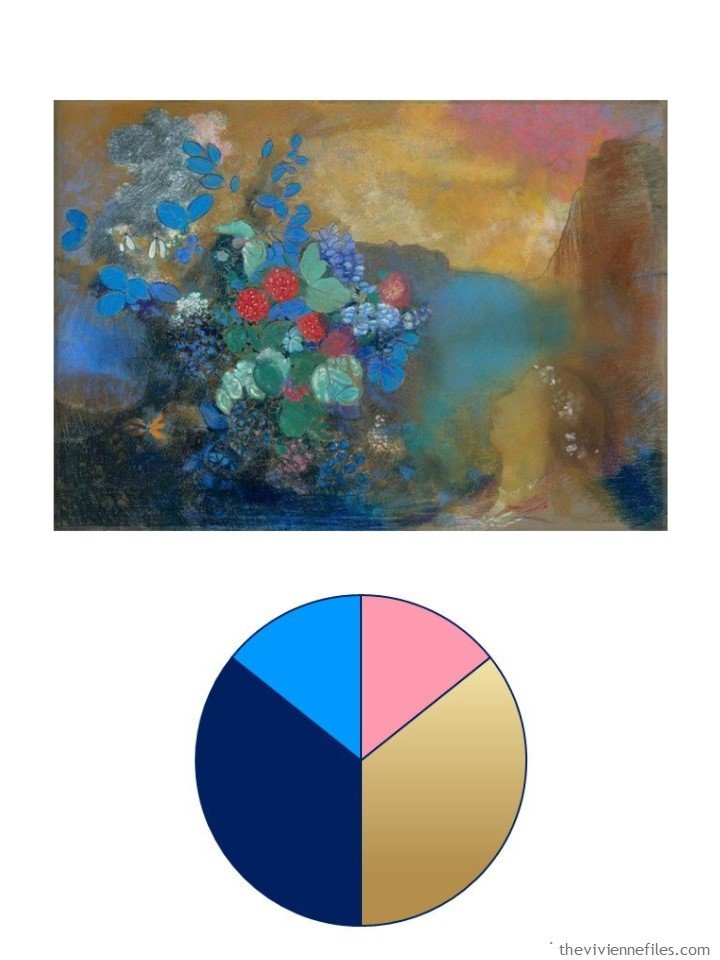 To refresh our collective memories, this is the wardrobe on which she settled:
Of course she already has some accessories – but not nearly enough!
She's pretty methodical about choosing more accessories – she works her way through a handful of representative outfits from her wardrobe, and adds accessories that feel right for that outfit, as well as maybe some other outfits from her travel plan.
First up, she really REALLY wants to wear pink earrings, and she realizes that she's long overdue for getting her sunglasses with her!
She originally only had camel shoes with her – that was nice for a day or two, but if she's going to be away for weeks, she wants some other options!
Now that she's established in her position – temporary though it is! – she feel more comfortable bringing just a touch of whimsy to her outfits. A cocktail scarf, and "narwal vs unicorn" socks should do it!
Her hair has handled the lockdown better than she expected, but a headband makes a lot of sense, still…
She wasn't sure about her tall boots, but they're just so perfect for so many of her outfits! And it's never wrong to have extra masks, these days…
NOW, when she looks at her accessories, she's almost overwhelmed with choices! When you're wearing the same 16 garments for a while, accessory choices keep things feeling interesting and fresh: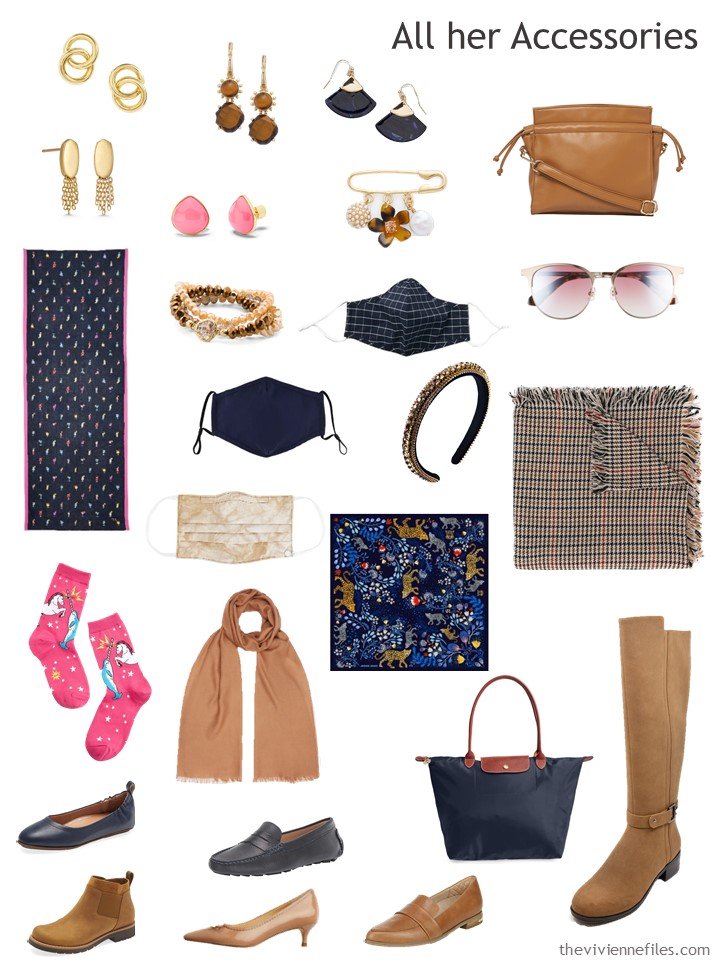 This is definitely a heroine after my own heart – more accessories than clothes! That's a LOT of shoes… but still not insane.
What's the most pairs of shoes you've ever packed, and why?
love,
Janice
p.s. Just 2 years ago, we looked at how we might prepare to participate in Project 333!