August 7, 2020
Let's look at summer accessories! I love this stuff…
First up, let's start with the core "Weekly Timeless Wardrobe" for summer that we've been studying for a while:
To this handy, tidy little wardrobe, let's add the bright blue accents we saw before:
So our Summer heroine is going to start choosing accessories by assembling outfits from this 20-piece capsule wardrobe: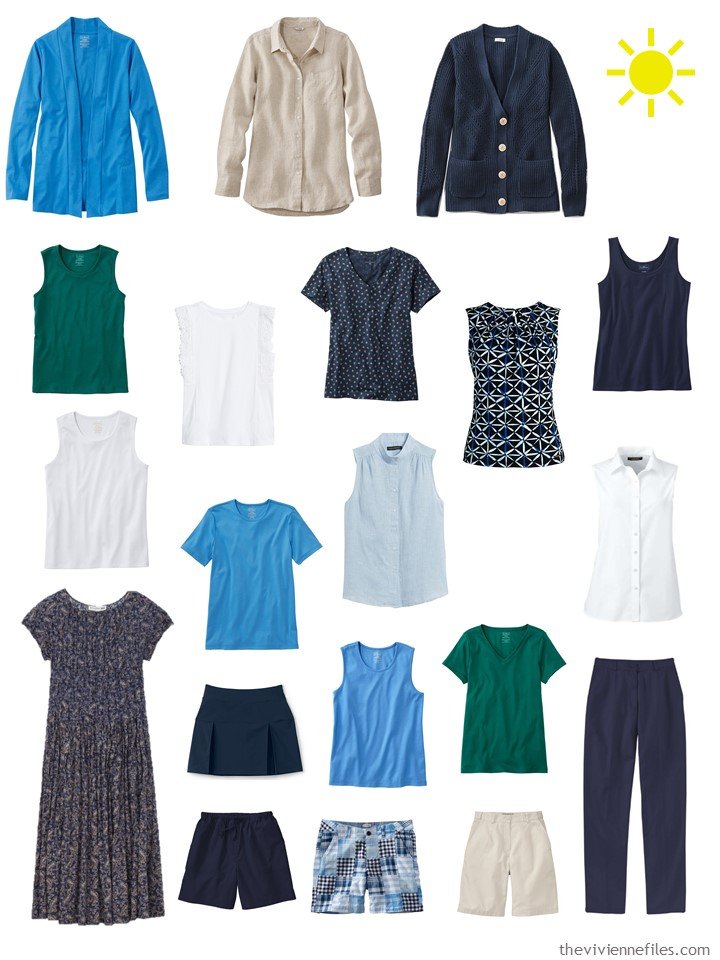 First, why NOT wear floral canvas shoes?
This heroine got her sunglasses back in the Spring Accessories assortment, but she certainly could still use a good hat! (the crown collapses on this hat, so it can be packed – such smart people…)
And of course we all need masks… sigh…
A pretty dress deserves some nice jewelry, and really well-made sandals (which are marked down enormously…):
We saw this scarf months ago, but I couldn't resist it again (especially since it, too, is on sale!)…
I think that you could wear both the shoes and scarf at the same time – they're far enough apart on your body that they won't clash…
Our heroine doesn't have a lot of green in her wardrobe, but she can certainly justify a pretty green necklace to accent even the simplest outfit:
Here are the 13 accessories that our heroine now has to wear with her Summer Weekly Timeless Wardrobe – I think these look great!
And here's her Project 333 Summer Wardrobe!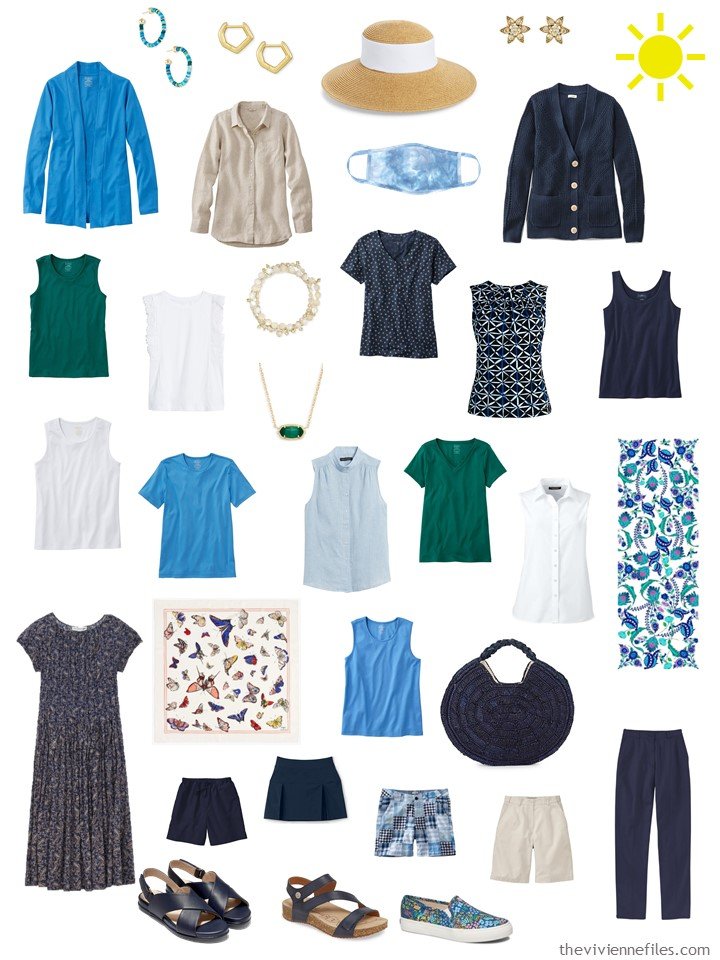 I'm rethinking Project 333 for fall and winter, for myself. I think that between not going out a lot, and having this new scheme for choosing items, I might make it work!
love,
Janice
p.s. Five years ago, I was looking at my own personal French 5-Piece Wardrobe for Autumn – and I was looking at PINK!!!!! It only took me 5 years to take the plunge…