July 2, 2020
Yes, it's July, but we never got around to the beautiful June bracelet!
In all fairness, our beautiful jewelry designer is having to deal with getting stones and beads delivered, which isn't uncomplicated under our current circumstances. We can easily forgive things, these days…
The Moon Will be Full…
And that's all she really needs to be motivated to go to the cabin for the weekend!
She's going to be dressed and in the car anyway because she has a doctor's appointment. Some things do NOT wait for the lockdown to end…
Nobody else much wants to come with her – even at the cabin, they have to be careful about not socializing closely with the other people who live around the lake. THAT means that none of the kids wants to go!
So she's going to sit up much of the night, drink wine, and take photographs of the moon, and the stars…
Oh, she will be awake during part of the day – she will probably wade in the lake a bit, and sit outside and read. But after she goes to the grocer and the produce stand, she is going to isolate, and keep to her own schedule…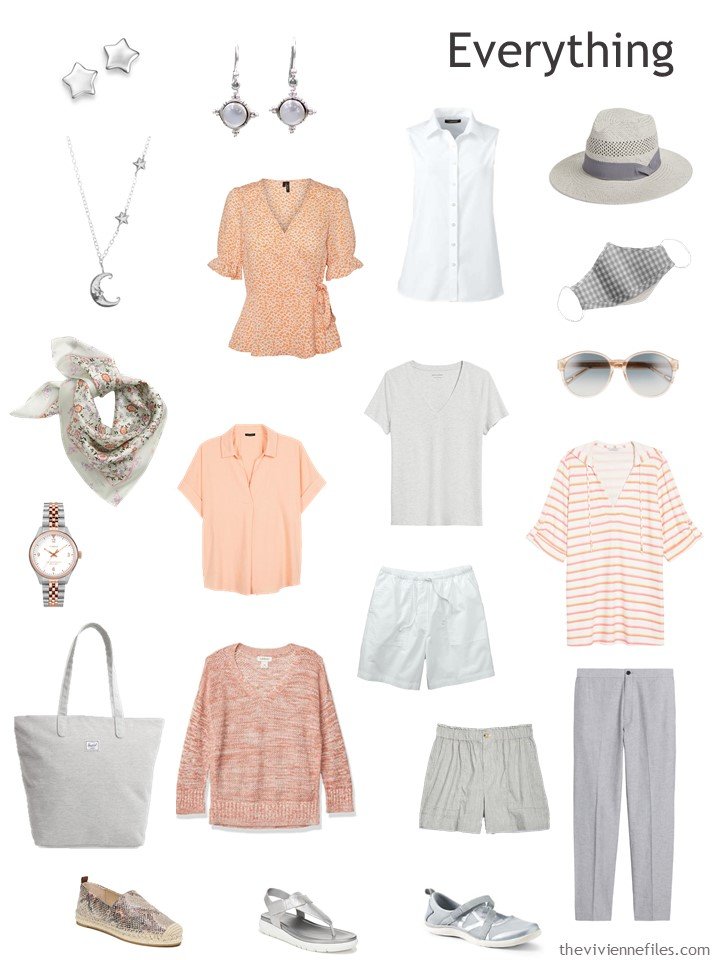 Initially, when she was preparing to pack, she thought that she would just take all of her oldest, rattiest clothes with her.
And then she realized that SHE deserves to look nice, even if she's alone! And that unless she's cleaning the garage, or painting, or moving one of the kids in/out of a dorm, she doesn't NEED ratty clothes. Certainly not the stockpile of them that she's been hoarding since… a long time….
How will she get dressed? Pretty much with her eyes closed…
And yes, the striped top is indeed a swimsuit coverup! But she likes it and enjoys wearing it as a tunic…
Maybe her swimsuit is at the cabin?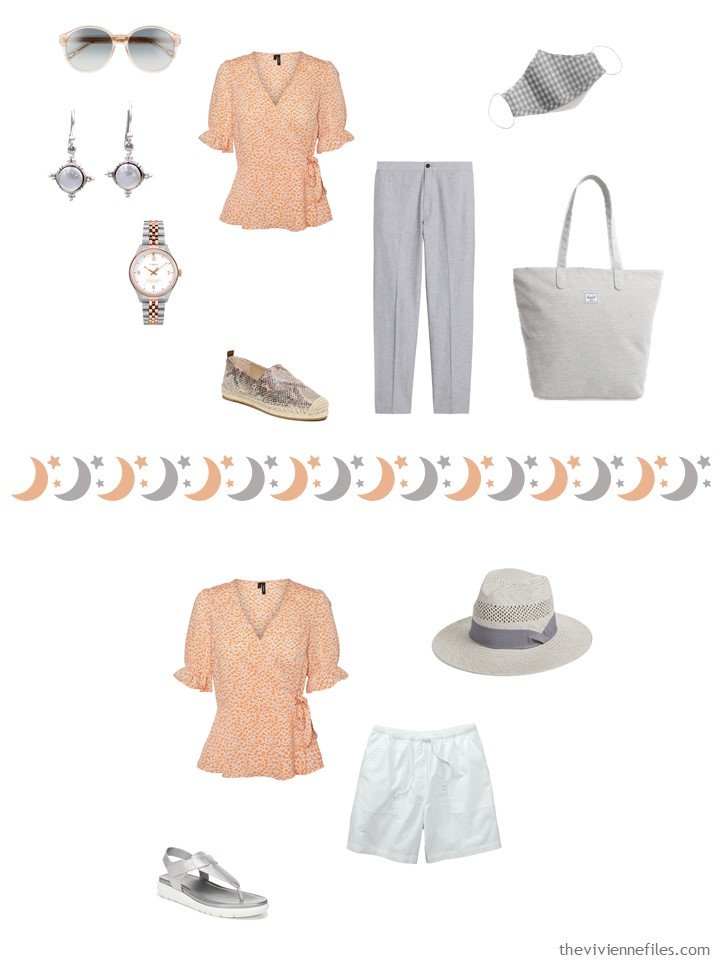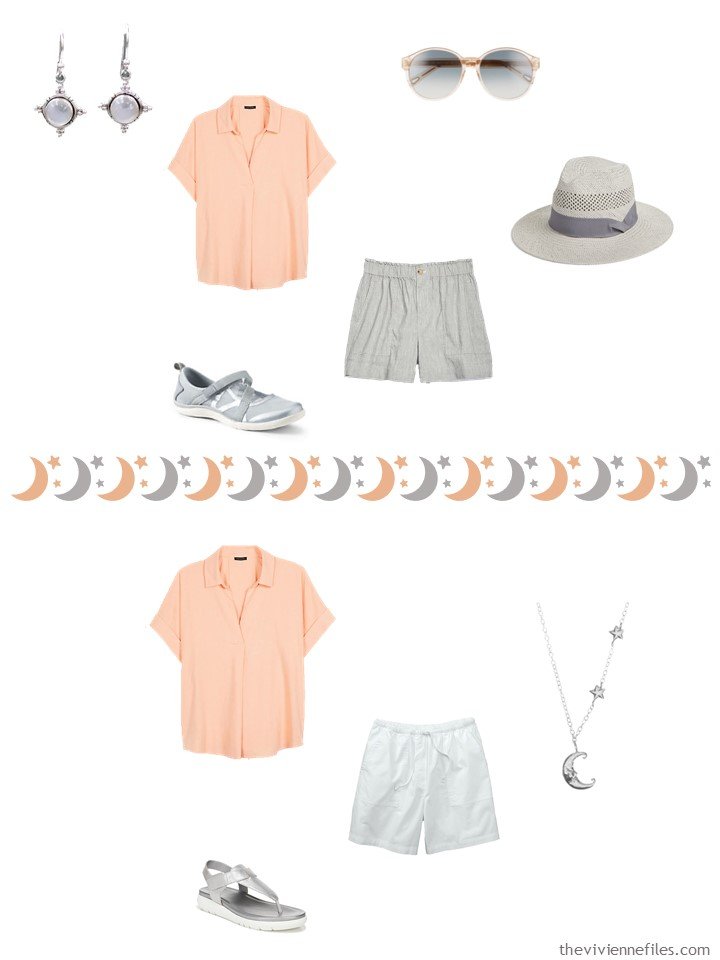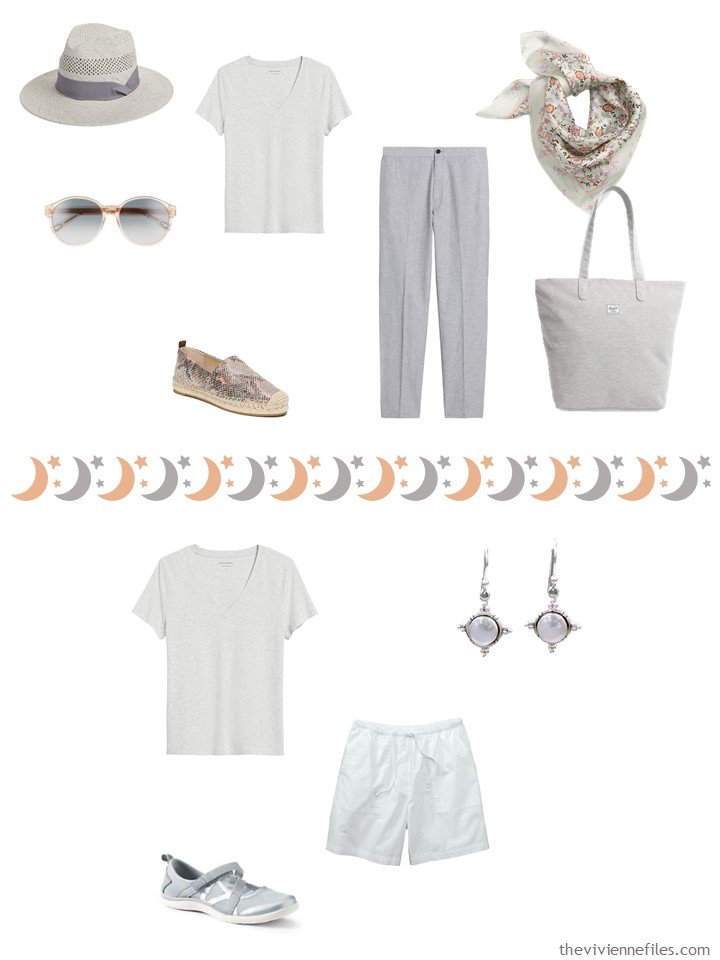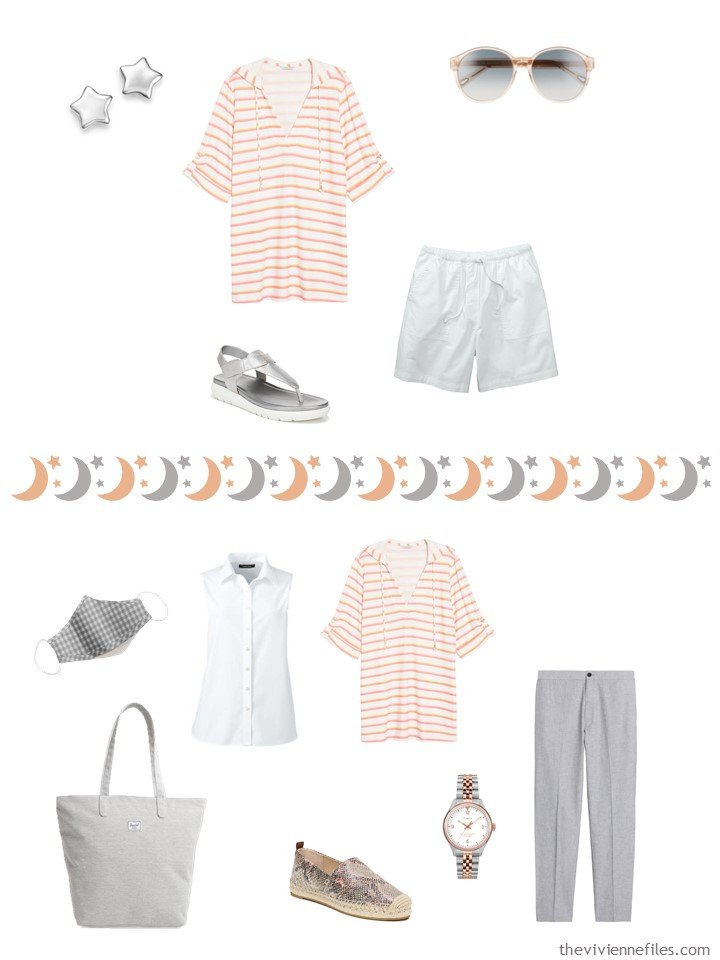 With no official fireworks this year, she's looking for a light show of a much more subdued sort….
love,
Janice
p.s. Are you finding that the world is full of ruffles? I'm seriously seeing a substantial, noticeable proportion of blouses, shirts, and dresses right now are ruffled. What does this mean, in a larger socioeconomic sense?
I know that large earrings used to correlate to an economic downturn (where did I hear that?), and that hemlines and the stock market are related. Hmm….
p.p.s. Four years ago, I was just back from Florida and has all SORTS of thoughts about packing….