July 29, 2020
This is the wardrobe that I would be working on right now – although it's still a good time to find nice summer garments, late summer is the best time to find autumn clothes! (well, in a normal year…)
Remember this from 39 weeks ago?
These garments divide pretty neatly into 3 clusters; this isn't the only way the clusters could sort out, so if you have a different preference, go with it!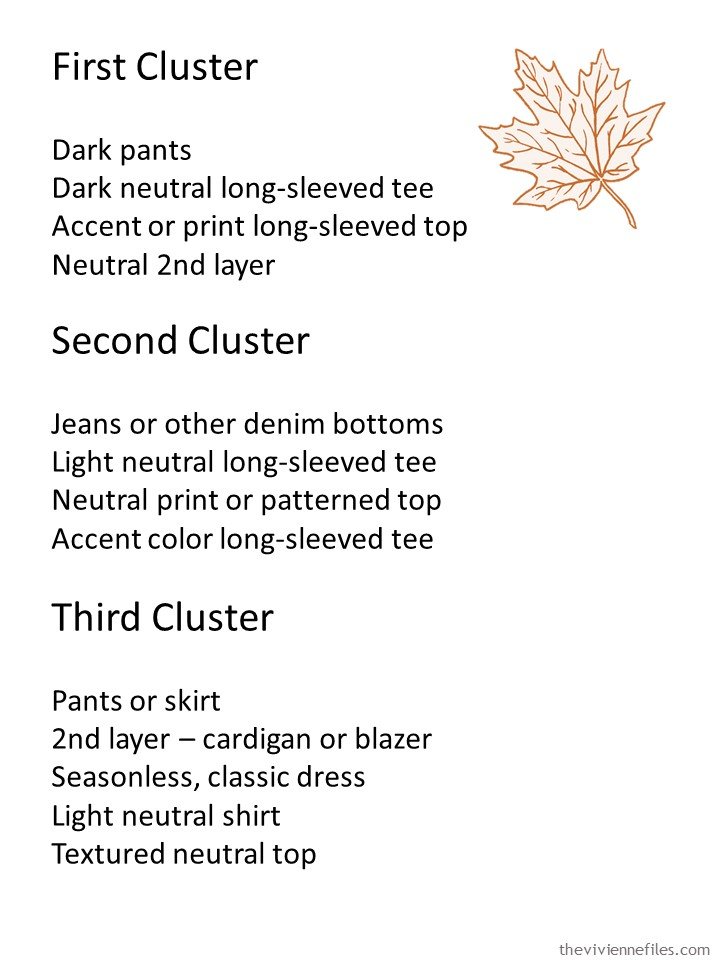 This is what the 3 clusters would look like – it's easy to see a ton of possible outfits from these:
So, with our color scheme from yesterday of navy and beige as neutrals, forest green as the accent (and white as the "spare" light neutral that keeps our heroine from having to wear beige shirts!), let's first find that cluster with the dark neutral 2nd layer, top and pants, as well as a print top:
The 2nd Cluster is based on dark neutral jeans, with 3 tops:
And this last cluster (my favorite! maybe because it has a dress in it?) is the "skirt dress 2nd layer sweater shirt" bunch…
This wardrobe would be SO great for an autumn trip to almost any destination on my list! Well, rural Ireland might require an exchange of pants for the dress… maybe…
This wardrobe is pretty obviously versatile, but I always love to see what new and fun combinations are possible: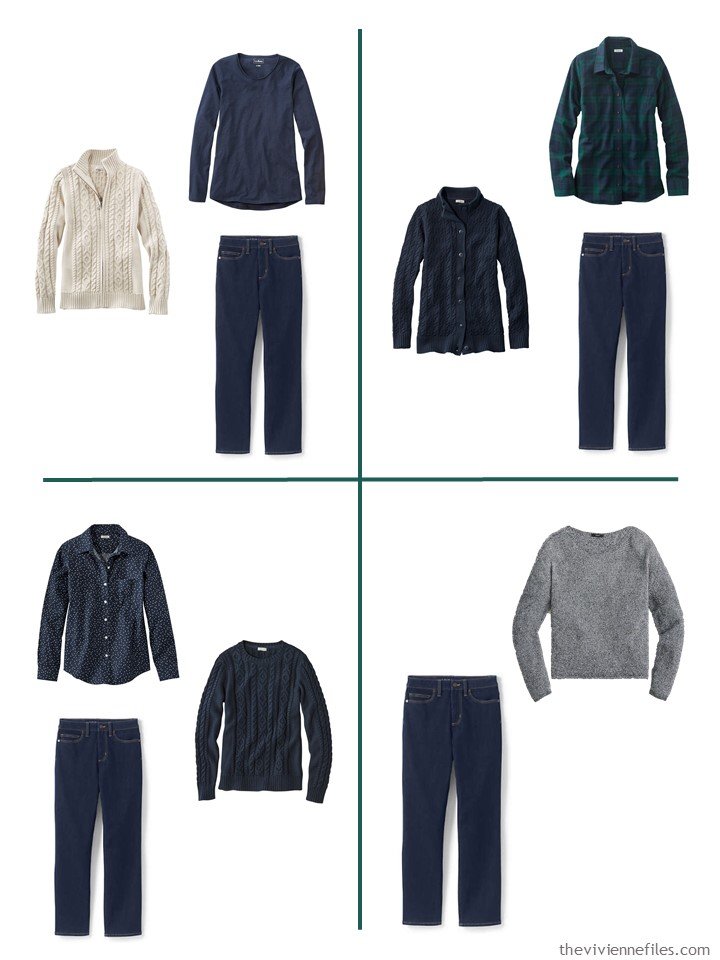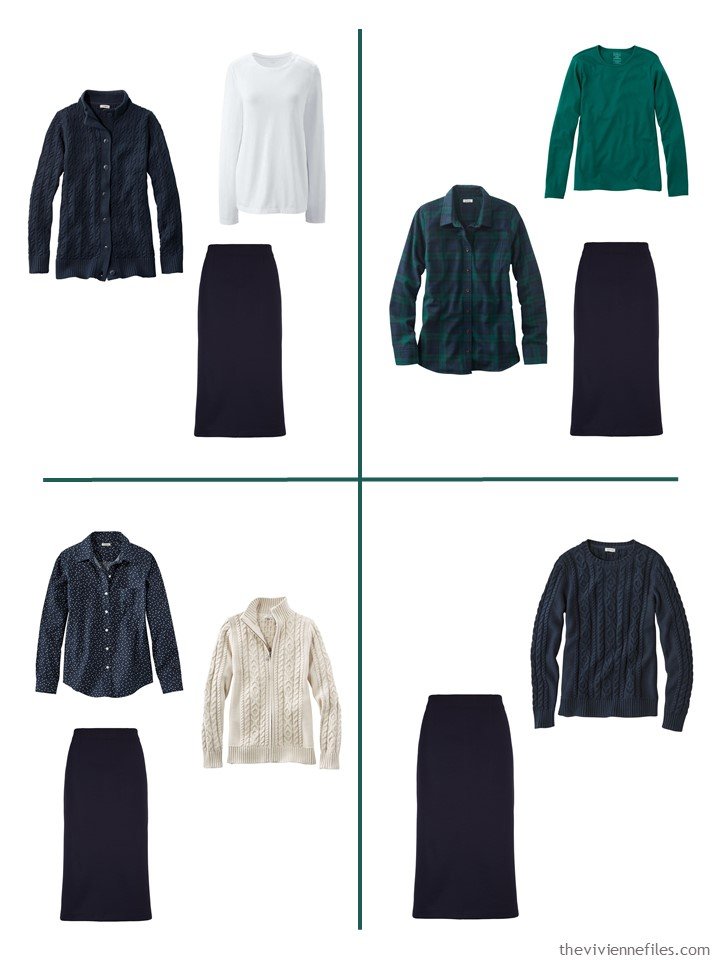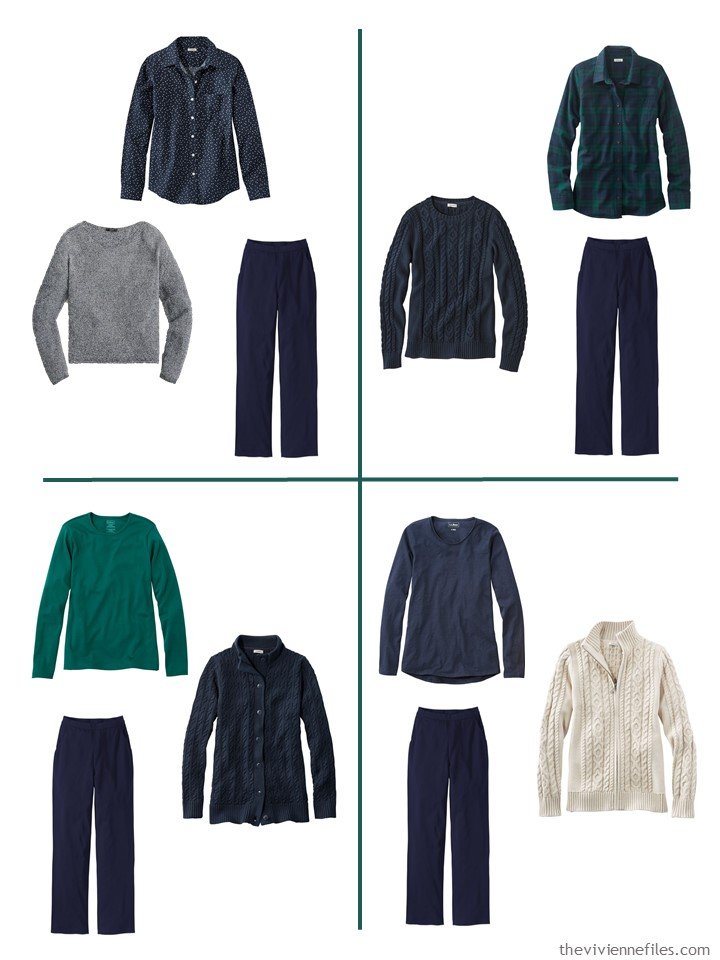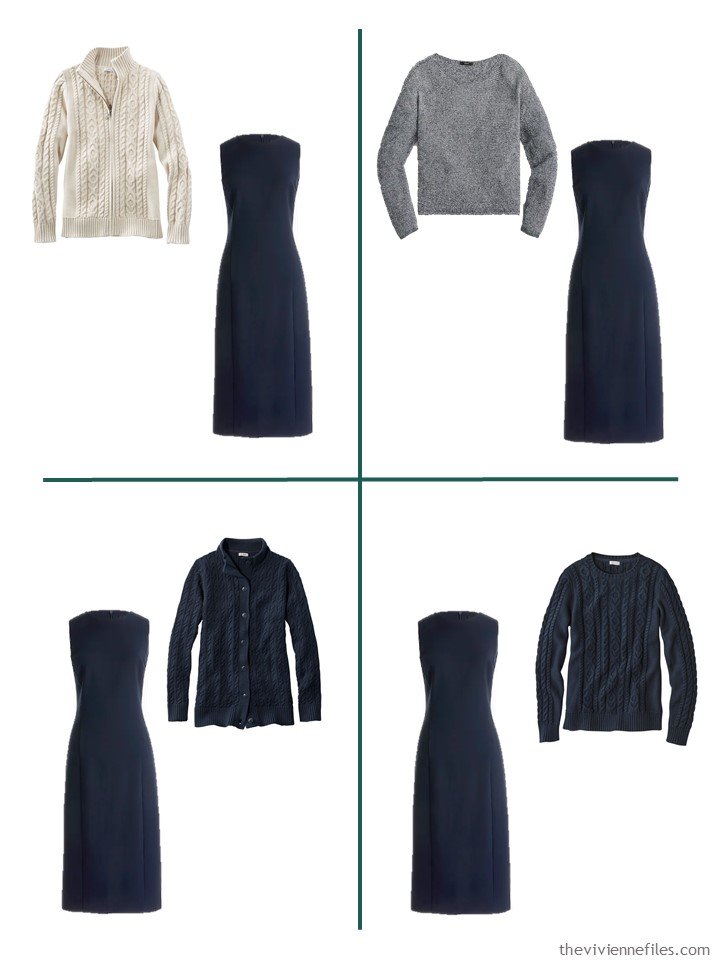 I'm itching to pack a suitcase…
love,
Janice
p.s. Eight years ago I shared the BEST "how to wear a scarf" video from Eileen Fisher. It's worth re-watching!