June 8, 2020
I don't know about where you are, but right now, if I have to pull on a pair of pants, they'd BETTER be linen… (I don't love heat…)
This time of year, if you're going to wear your favorite silk scarf, it might be smart to consider wearing it in your hair, or on your bag, or… (there must be more ideas…)
I can't emphasize enough that we need to be vigilant about reading every word of the descriptions of items that we find online. I searched, SPECIFICALLY, for silk pants, and was returned a ton of satin pants (most of them polyester).
While I'm nagging about careful reading, if you order earrings, be certain that you're getting TWO earrings (unless, of course, you only want to order one earring). Lots of people are selling single earrings for those of us who wear more than 2 earrings. But opening a packaging and finding only 1 earring, when you're expecting 2, is a bit disappointing. (been there, done that!)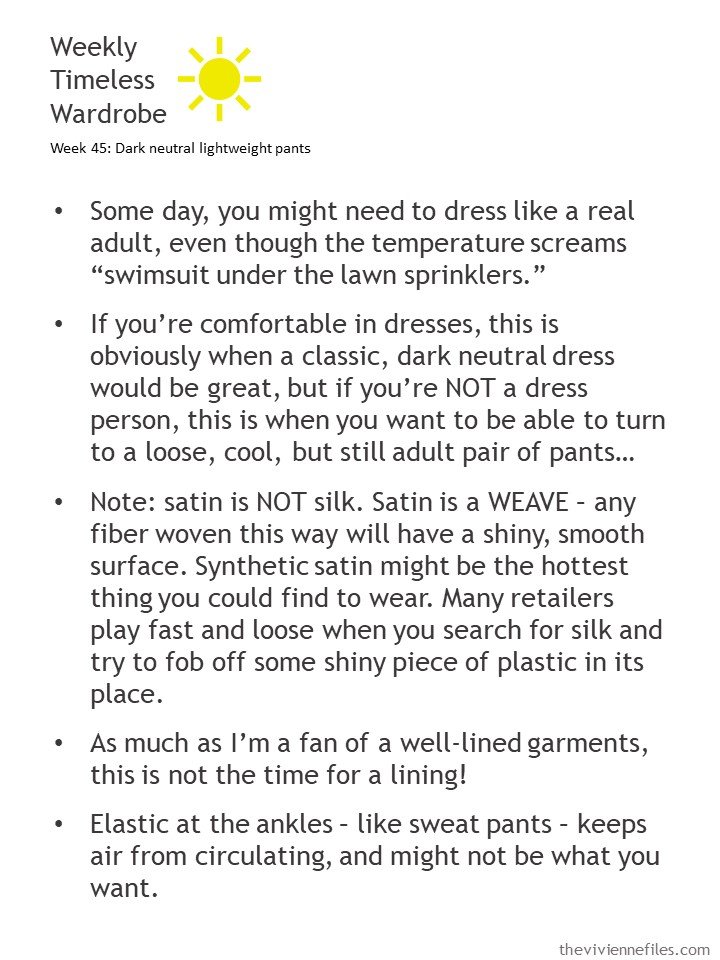 As I often try to do, I've made alterations from last week's outfits, to accommodate this week's garment. I love seeing these outfits gradually evolve – it's a clear way to see how well-chosen classic garments give you lots of versatility:
If I were trying to base a wardrobe on olive green, I think I would be tempted to use a range of warm accents (apricot, butter, caramel) as accents… now who's in the mood for an apricot pie?
Polka dots! The world needs more dots…
This is cheerful….
One of the great pleasures of having a good core wardrobe in neutrals is that you can go as nuts as you want with accent colors!
I'm smitten with this cardigan – it's feminine and cool without being overwhelmingly ruffled and lacy and twee…
As always, this looks like something that I could go pull out of my wardrobe and pack. Packing… sigh….
Here's the master list, nearer every week to being finished! The more I look at this, the more I see it as a useful guide – at least for me – to making sure that I have all of my "core" wardrobe items in place. That kind of simple organization makes life easier!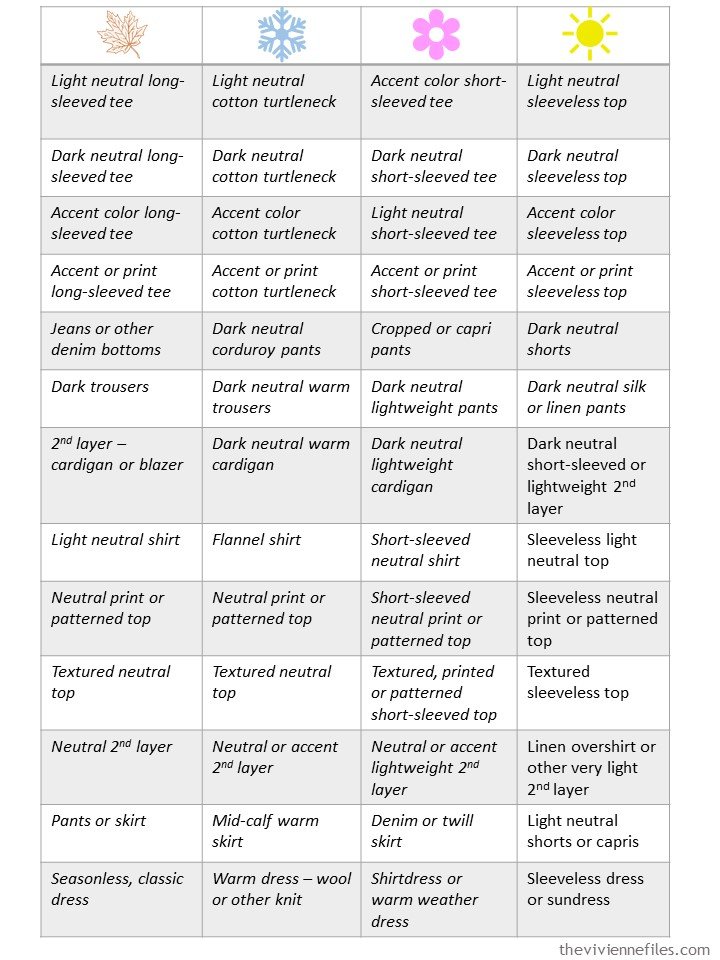 For some reason, I've got the itch to treat myself to something… What do you do when that strikes?
love,
Janice
p.s. 2 years ago, we considered the possibility of dressing to match your home decor…