June 19, 2020
It really stuck with her, and so she decided to make it part of her life!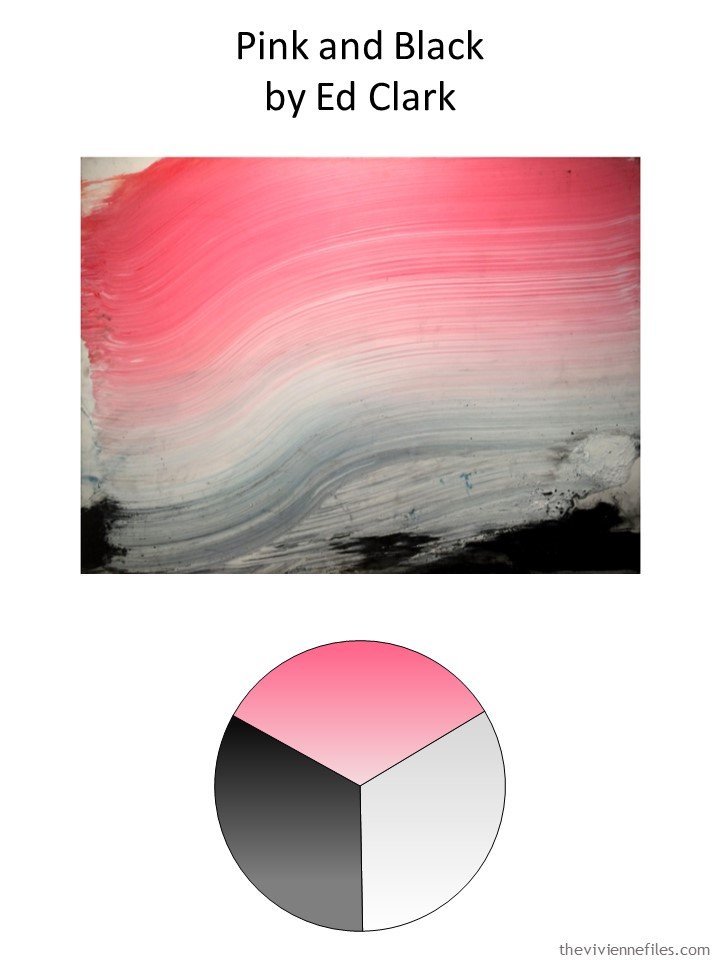 "It Might Not Even Happen…."
They're talking about her spouse's annual corporate meeting. Always a weird few days for her, because she travels along just to attend cocktail parties and dinners… It's scheduled for late October this year, but of course that's subject to change or cancellation…
But she's going to go ahead and plan her travel capsule wardrobe because… um… why not? At least this way, she can have a good capsule wardrobe for staying home in the autumn, at a minimum!
She had planned to just pack black, white and grey, because she could NOT find any nice garments in her new favorite shade of pink, from her favorite painting.
But then she realized that her clothes don't have to MATCH her painting ("her" painting, eh?); they just have to be in the same spirit. They have to appeal to her in the same way. And when she saw this pink cardigan, the appeal hit her HARD!
It was great with her favorite scarf. It looked nice with that floral blouse that she bought on a whim, and grew to love. This trip, she is NOT packing a black cardigan! That, in and of itself, is a big change…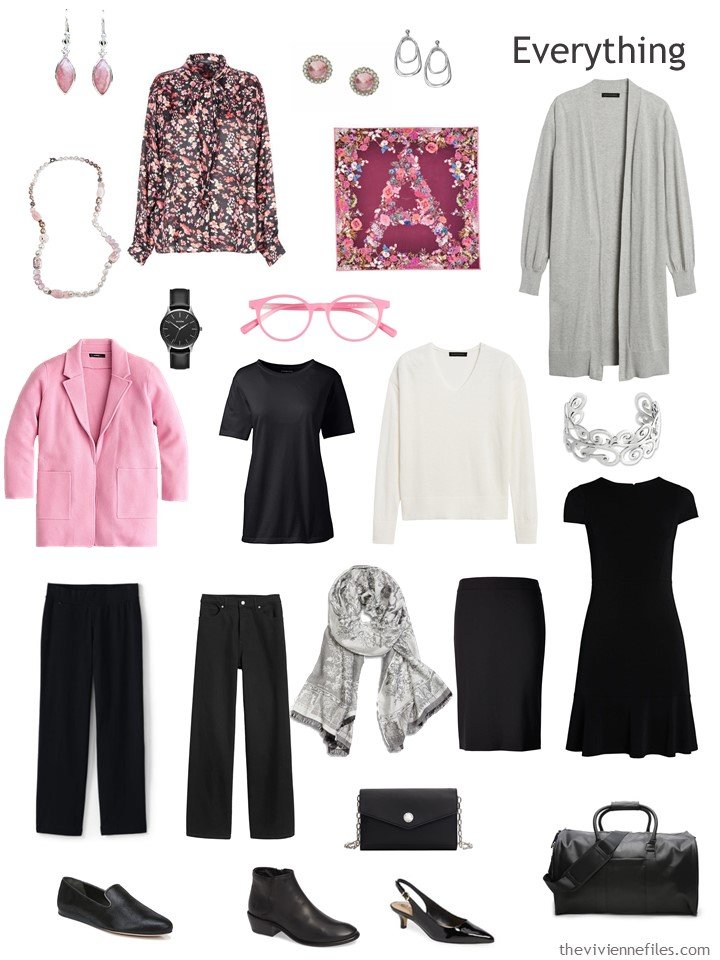 She looks over the tentative schedule for the conference, and plans what she will wear both to the "functions" and also what she will wear when she's out wandering the streets, going to museums, doing her own thing: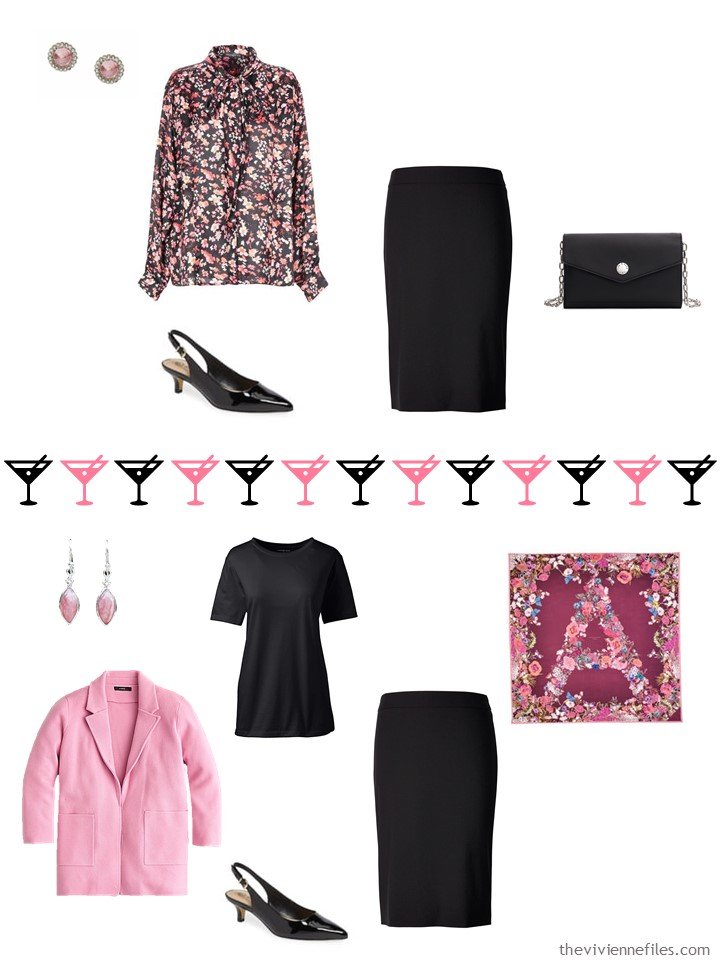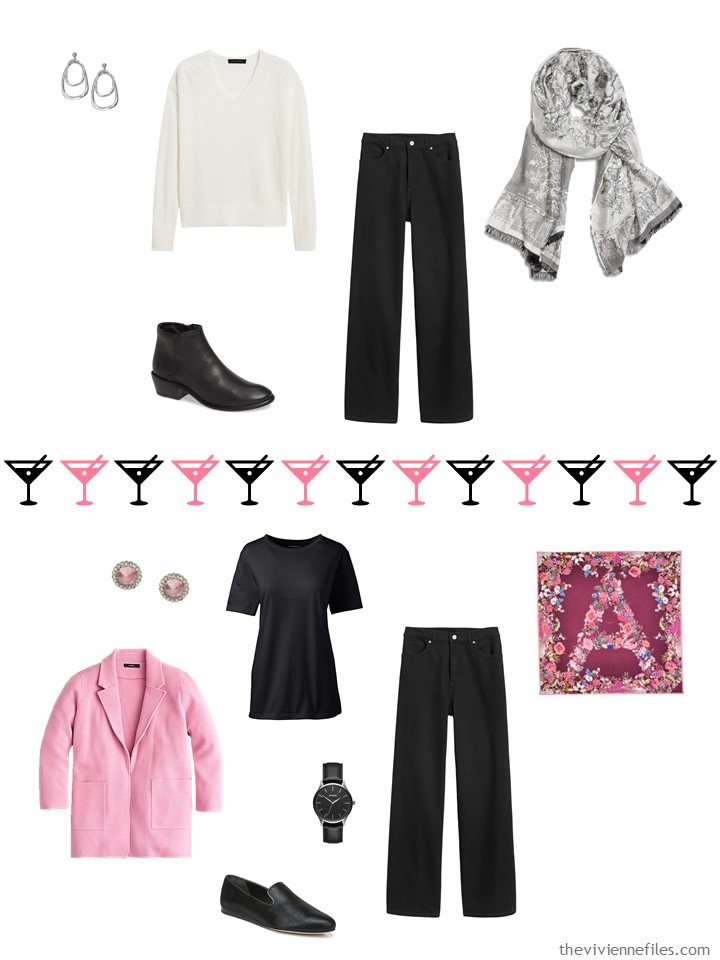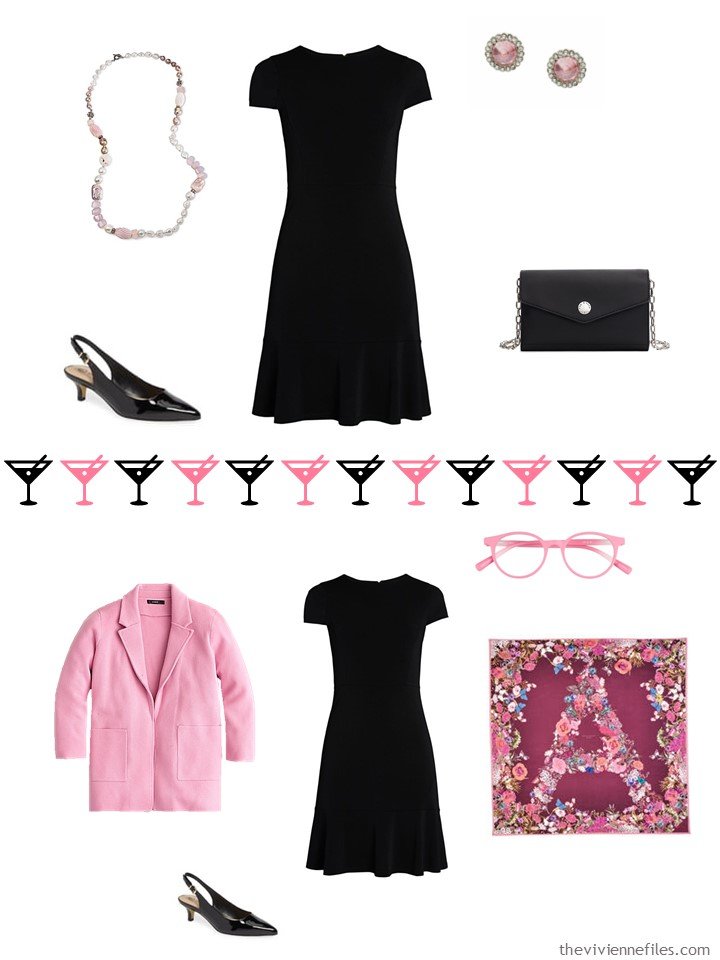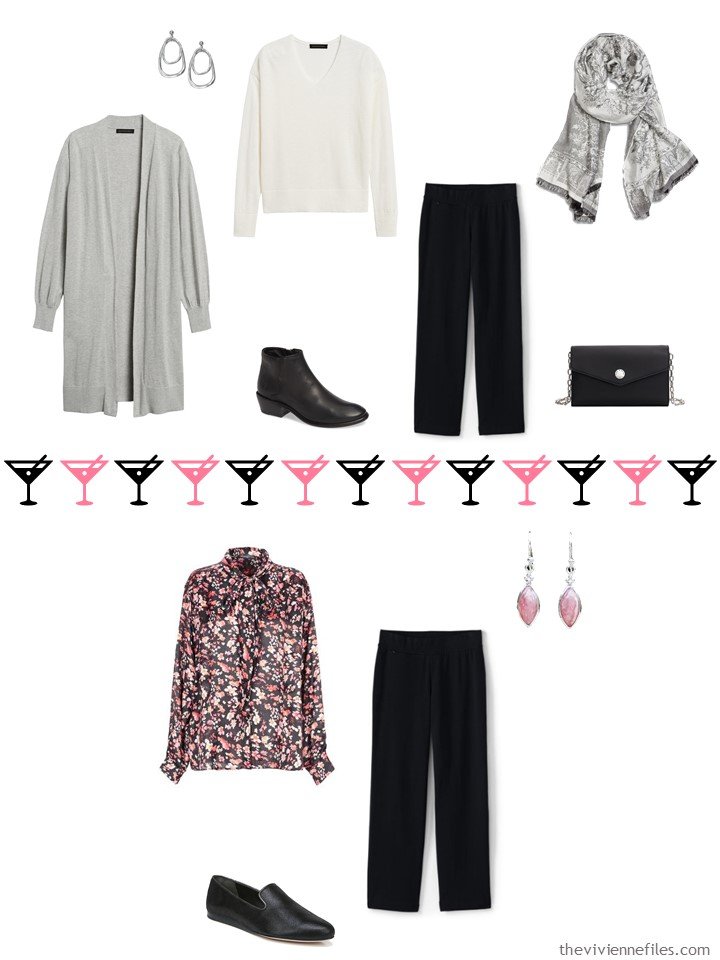 I haven't traveled to a corporate function with my spouse in years – they're fallen out of favor at his company. Do any of you still have to attend these things, for yourself or a partner?
love,
Janice
p.s. Was it really just last year that our heroine took off on a long LONG train trip? Goodness, what a decade 2020 has been….