May 25, 2020
I'm still ready for warm weather, and the weather in Chicago is still not ready for me… But I can plan – when it finally gets warm, I'm going to be ALL SET!
As I try to do most weeks, here are some tops that will look good with wardrobes based on these scarves. When one is building a wardrobe around the colors in a scarf, it's difficult (but important) to remember that every single garment won't be worn WITH the scarf – especially in hot weather! So you needn't be worried about how you might arrange the scarf with these various necklines…
Tying a scarf to your bag is always the easiest option! Or tying it around your ponytail, or worn as a headband, or even a mask! Has anybody gone full-on silk scarf mask yet? (I really should, shouldn't I?)
Yes, for those of you paying VERY close attention, three of these top are the same – the black, brown and pink… It's an easy and flattering style available in a bunch of colors!
Remember, nobody can make you wear sleeveless garments!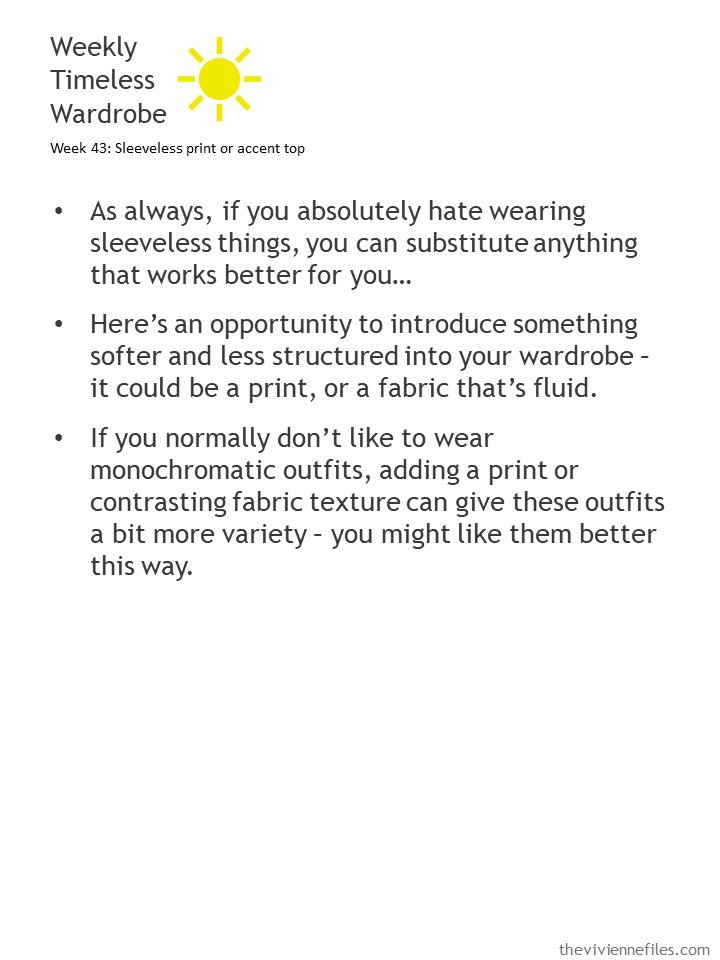 I like this outfit a lot – layering 2 "collared" shirts can look great:
Keep your eyes open for the perfect print! In a summer top, it doesn't have to cost a fortune, or last for 20 years…
I would wear this outfit tomorrow, if I thought that my kneecaps wouldn't turn blue from the cold!
This is just plain cheerful, as well as timeless…
Here's another example of how useful a really good white cardigan can be…
What a nice opportunity this is to introduce a print into your wardrobe!
I have to include Lands' End sleeveless shirts here – I've got a few that I've had for… six years? and they're still in good condition and I still love them…
Nearing the end of the list… I'm getting nervous about accessories!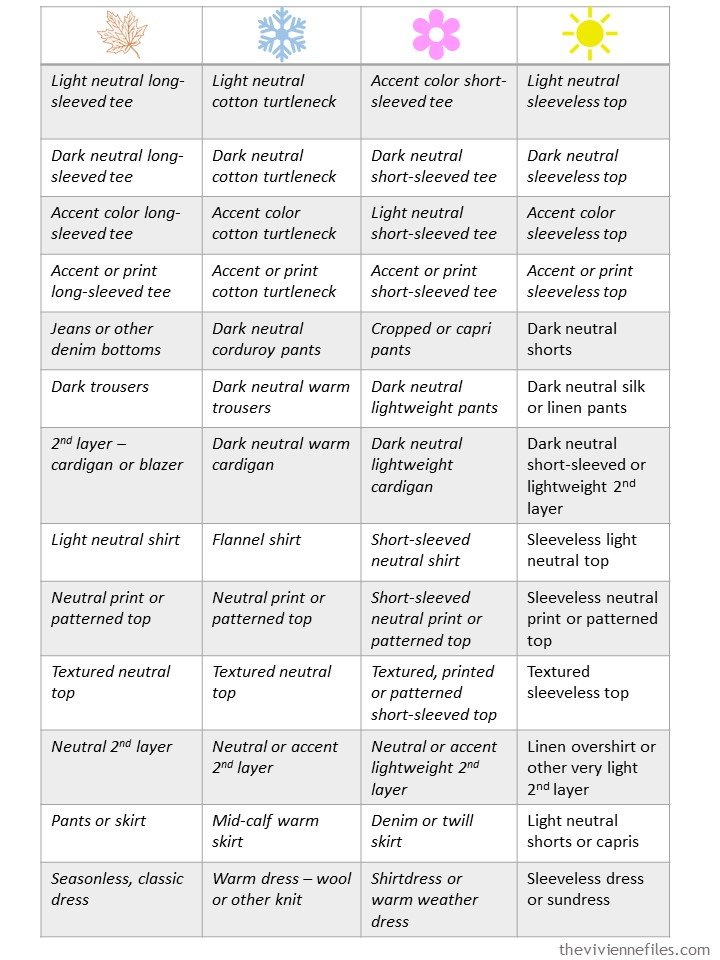 I have to share something irrelevant to clothing and accessories – The Aria Code podcast! If you like opera at all, this podcast is wonderful. They analyze ONE aria, including in the conversation a singer, and at least 2 or 3 other really interesting people. Sometimes it's an historian, or a writer, or the director of a production of the opera – always someone who can help you better understand the opera as a whole, and the particular aria as a part of the overall work.
The production quality is exceptionally high, and the content is excellent. I can't recommend it highly enough!
love,
Janice
p.s. Four years ago, we were looking at another one of those theatrical portraits by Natalia Gontcharova – this one brought us to a wardrobe in black, white, green and orange – not something we see every day!