January 30, 2020
I remember where we ate dinner Tuesday night!!!!
(it's the small victories, right?)
We stopped at Breizh (pronounced brezzz) Cafe for crepes in the late afternoon, because… well… we were hungry! And these crepes – if you eat both a savory and a sweet one – will hold you over for at least 1 meal. This café is very trendy – lots of tourists – and you often have to stand on line to get in. We got lucky and wandered in because we were eating between traditional meal times. It's worth considering, since this is a really tasty place. That said, you can find good crepes in about a million places around the city, including the people standing behind a crepe griddle, handing crepes over to eat while standing…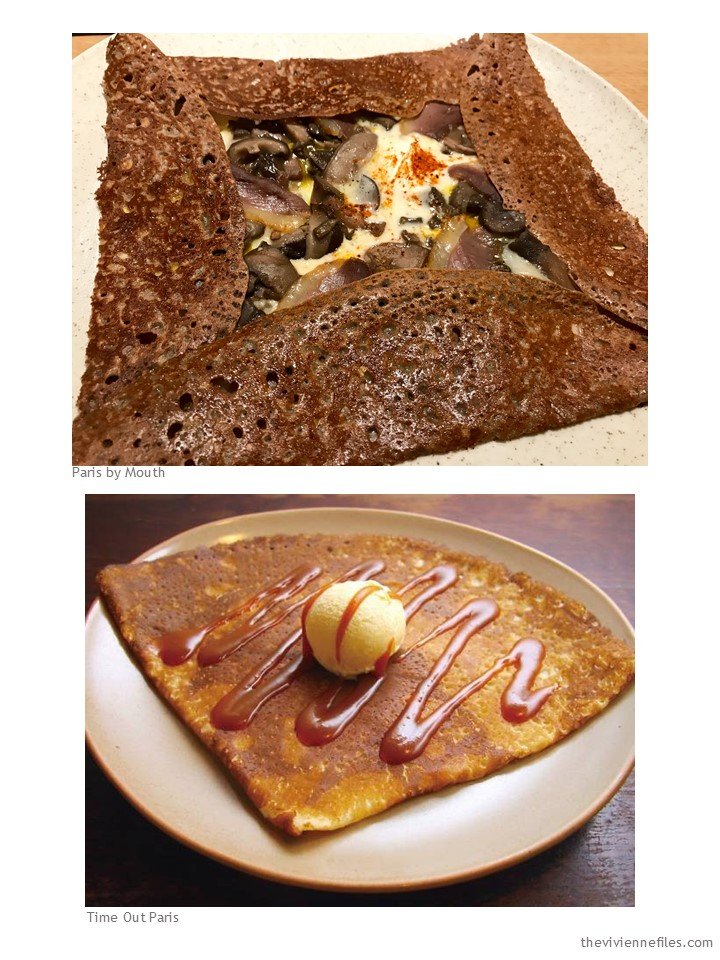 WHEW! I thought I was losing my mind on this one…
Day 4
We made it to a museum! I'm happy that I don't have to choose, but if I DID have to pick my favorite museum in the world, it might be the Modern Art Museum at the Centre Pompidou. Modern art isn't to everyone's fancy, for sure, but for the purposes of The Vivienne Files, modern artists who didn't care about being true to life used nice tidy abbreviated palettes that lend themselves to nice tidy wardrobes.
I'm dreaming about what could be done with these…
This first one cries out for a summer wardrobe in soft shades of beige, with those pastel accents. One could certainly include a bit of black or navy too…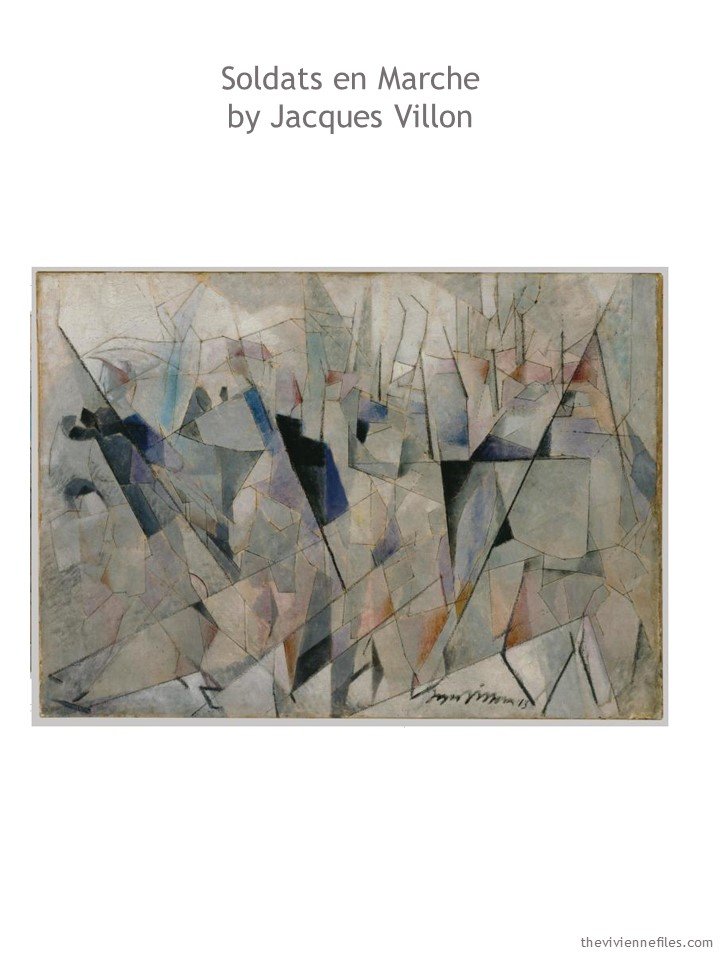 Black wardrobe, bright accents. Can you imagine this heroine?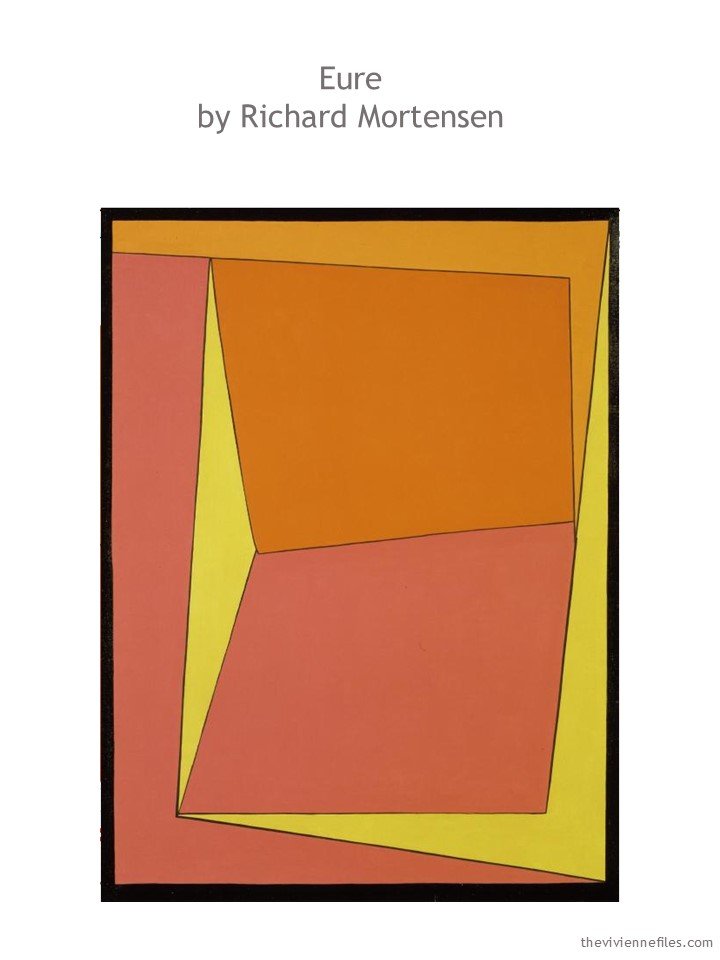 I LOVED this painting; it has so much depth to it, literally. Up close, you can see where paint was squeezed directly out of the tube in a couple of places! But the colors here… brown and beige, with black , denim blue, ivory and warm rust. Lots of cabled sweaters feel right…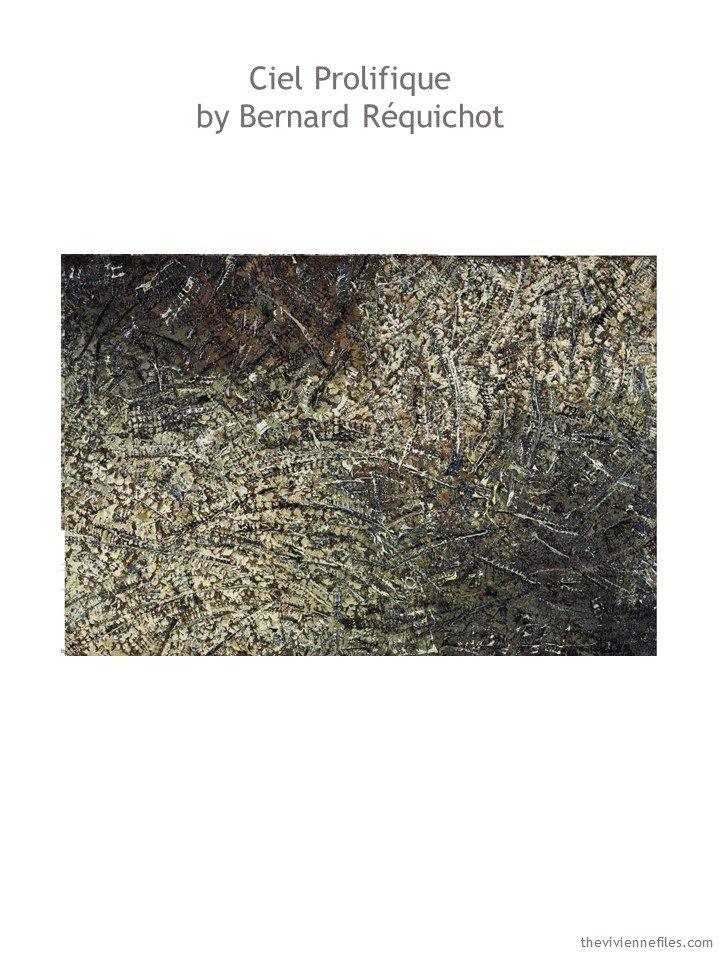 Okay, this might not really suggest a wardrobe to anybody but me! But I get a lot of inspiration from the reminder of all of the pattern and print possibilities within monochromatic limits.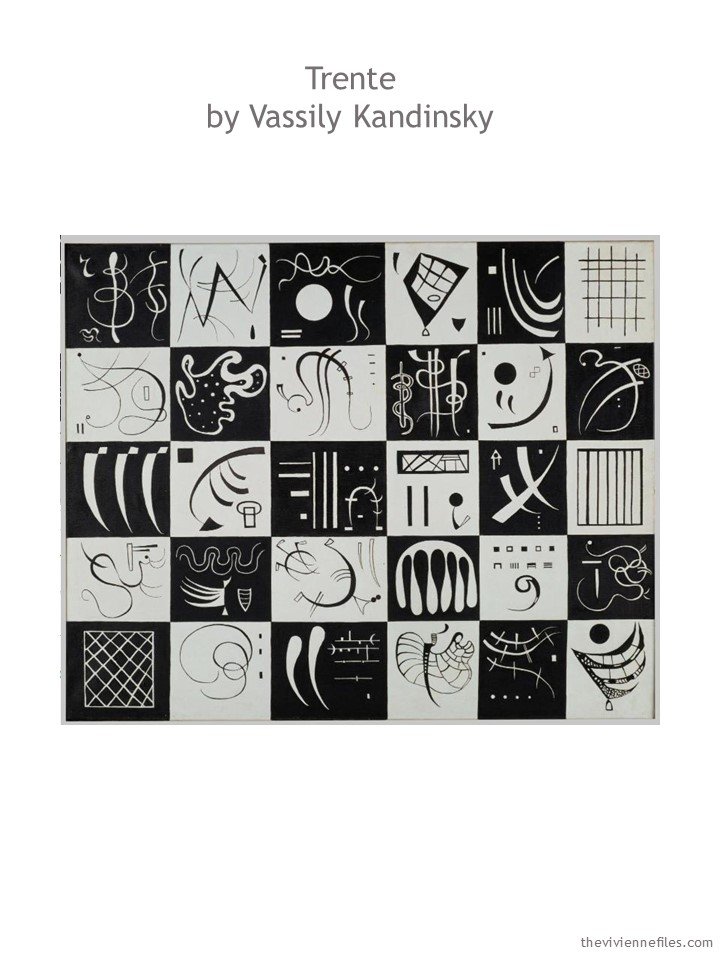 This shows so well how black can serve as a neutral with warm olive, camel, beige and rust. I know we were all told that we should never mix warm and cool colors, but I'm sort of disobedient about that…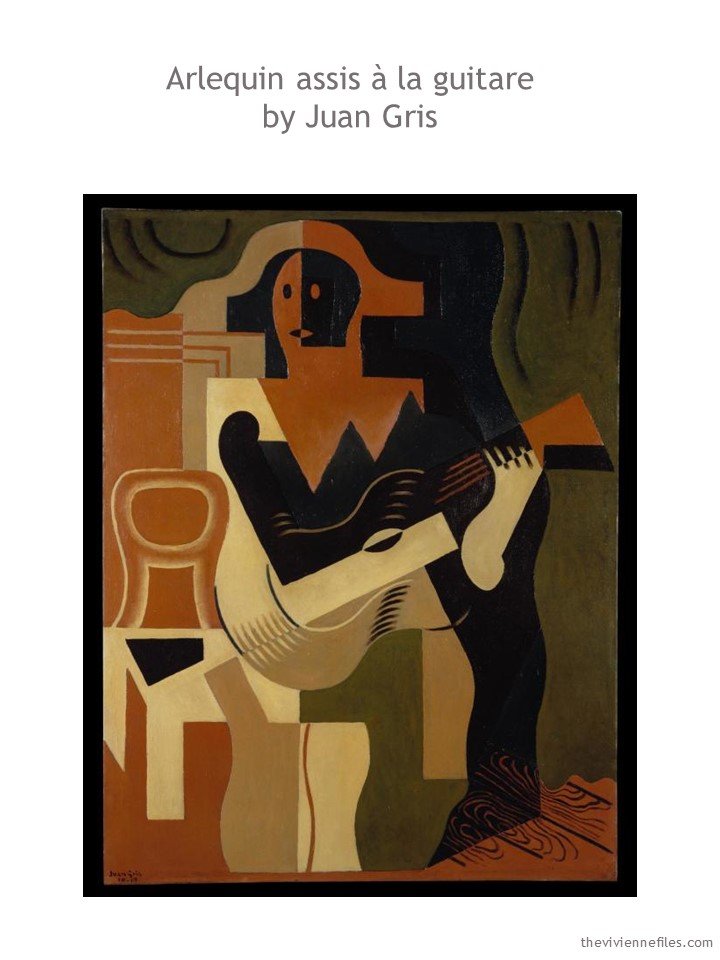 I can see this heroine with all sorts of grey in her wardrobe, but that warm beige shows up too. And BRIGHT accents – red, turquoise, and occasionally pink. There are even blocks of a reddish-brown that might indicate some leather goods?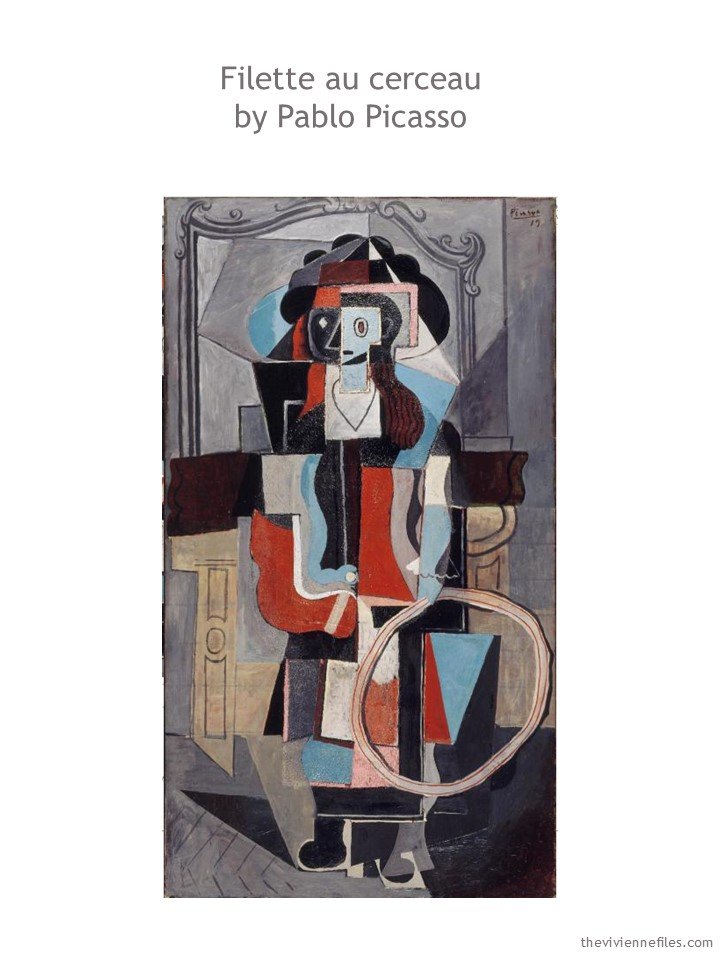 Maybe we've seen this before? This is a true ode to neutrals – black, white, grey, beige and denim blue. A lot of possibilities exist within the confines of just a few colors!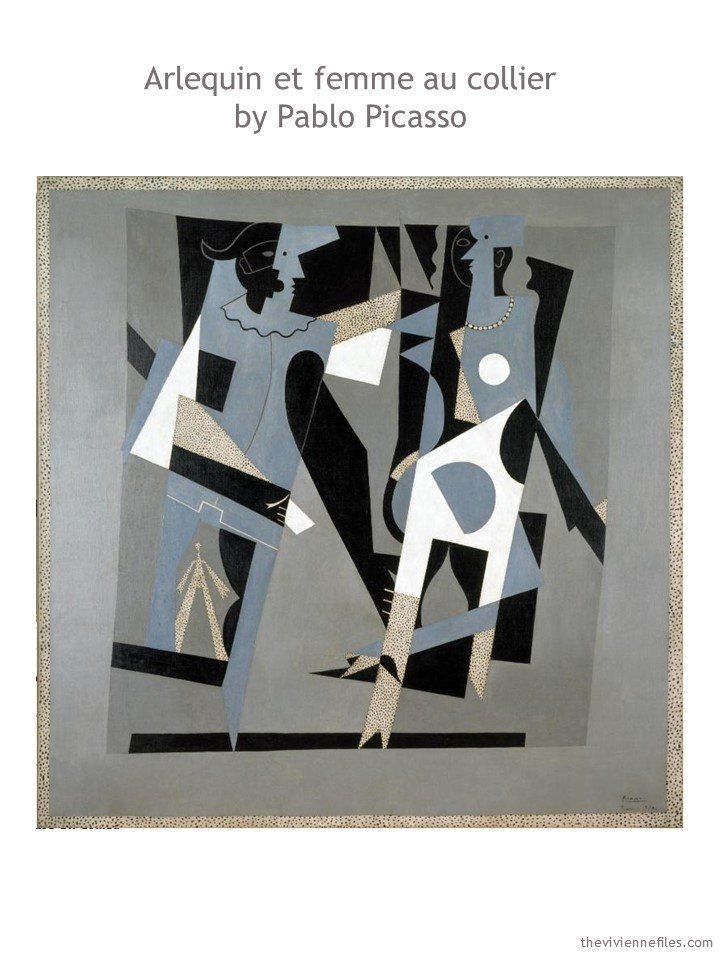 Where We Ate
Dinner was at the madly hip Au Passage, which is tucked away in a wee alley in the 11th Arrondissement. It's one of those places that intimidates me, for no good reason. I'm not crazy about odd cuts of meat, and I can live indefinitely without eating offal. Thus, we had to be a bit careful about what we ordered…
It was worth the trouble – the food here was excellent, and the people-watching might have been better! Fashion week does bring some of the most interesting people out and about, and they were crawling all over our neighborhood.
Wine list is also pretty amazing, if you're into that kind of thing. We indulged…
And THEN we went out for a cocktail at Dirty Lemon. I had something called the Porn Star, I think. That brain cell might be long gone, but the memory of the passion fruit juice and vanilla vodka is still there. I might try to replicate this drink at home…
Fifth Trend Spotted
Lots of black and white houndstooth and Prince of Wales plaid. Mostly in scarves, but also in coats, skirts, pants, the occasional sweater. I can't swear if this is a legitimate trend or if it just catches my eye because I love black and white so much!
Sixth Trend Spotted
Big sweaters over long skirts… It sounds like 1 of those "don't" proportion ideas, but it was everywhere. It looked warm and snuggly, and made the women wearing it look warm and feminine. Paired with ankle boots, or occasionally sneakers, it would be warm and comfortable for long days!
Oh dear… At this point, I'm going to have to surrender any pretense that I know what we did when…. For some reason, I am not good at keeping a journal of what I do when! It's going to make my biographers CRAZY when they try to reconstruct what I've been up to, someday.
But I still have so much to share…
I was able to get dressed every day without barely opening my eyes. While many people might hate wearing such a monochromatic wardrobe, I didn't at all mind. I had my Barbour coat on about 90% of the time, so it wasn't really as if anybody except Belovedest and people in restaurants ever saw what I was wearing anyway…
There aren't a lot of shop window images in these posts, because I found it painful to take off my gloves too often. It wasn't particularly cold – certainly not by Chicago standards – but sometimes when my hands hurt from fibro, even a little bit of cold is too much!
But I had to snap this one – the slouchy softness of this just appealed so much to me! I could see chucking all of my black and suddenly wearing lots of soft colors.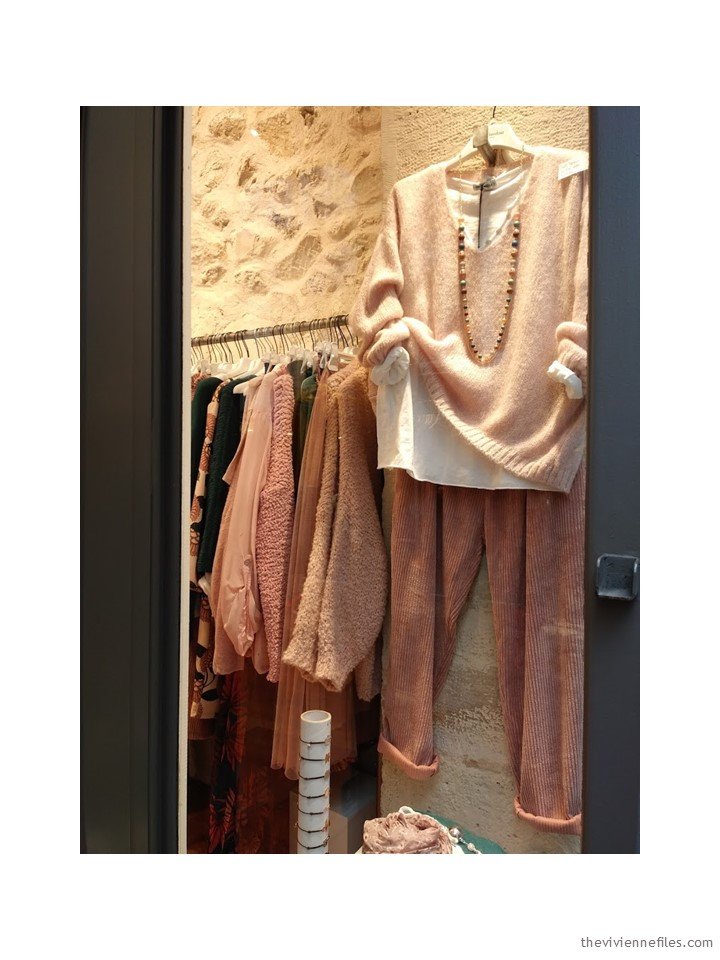 Still, this must have had an effect on me…
When we went to the Galleries Vivienne earlier in the week, I stopped into a shop that I've ALWAYS found intimidating: Wolff & Descourtis. A lovely place. Beautiful scarves. The manager is one of the most lovely people you will ever meet in any country. And she talked me into this:
I was absolutely stunned to have someone tell me that I should wear pink. But as I stood there and looked at myself in the mirror, with this glorious, huge (55 inch square!) chunk of silk draped around my shoulders, I had a revelation…
The French 5-Piece Wardrobe! A way to experiment with a color without going hog-wild with 20 things.
This is now in my closet:
My assortment isn't exactly these same things – I got all of my stuff at the most amazing Uniqlo in the Marais. (it's worth visiting even if you NEVER buy Uniqlo, just to see how they converted an old, posh home into a really cool store…)
So yes, for the first time in… decades, I believe, I'm wearing a color that's not a touch of red! We shall see how this works out; so far, nobody has noticed that I was wearing a pink sweatshirt all day yesterday. I think that we think about these things much more than anybody around us ever does!
Seventh Trend Spotted
Lots of stores are trying to be more environmentally responsible. Or at least they're telling us that they are – these things aren't always what they seem. But even in the world of "green-washing" (pretending to be environmentally concerned while really just using buzzwords to appeal to consumers), this is a step in the right direction.
This is from one of the athletic shoe stores in the Marais, while sold Veja shoes. They were SO busy all the time; someone is supporting this!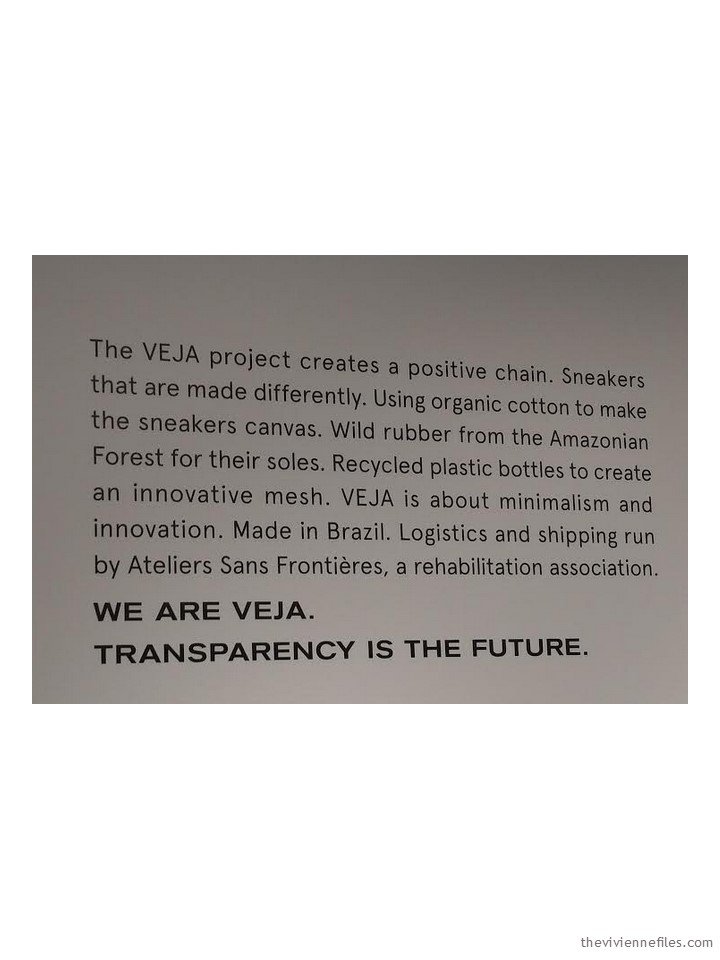 I always notice the street art – there's so much of it all over the city, and some of it is quite nice. I found this very touching: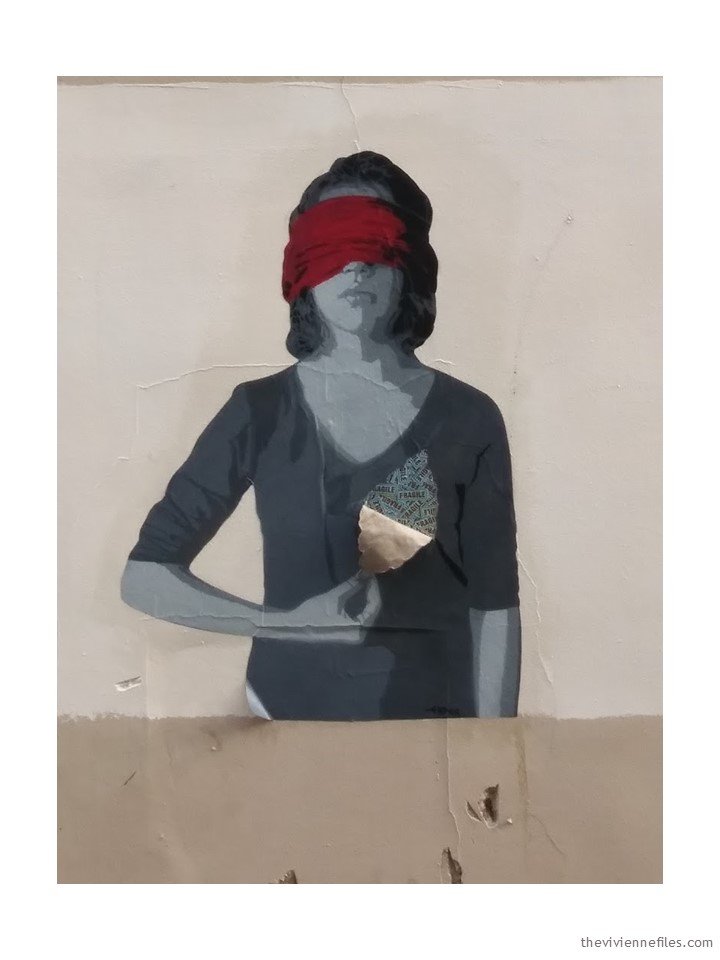 it says "Fragile" on all of the little labels on her heart… sigh…
Much of the street art is just interesting: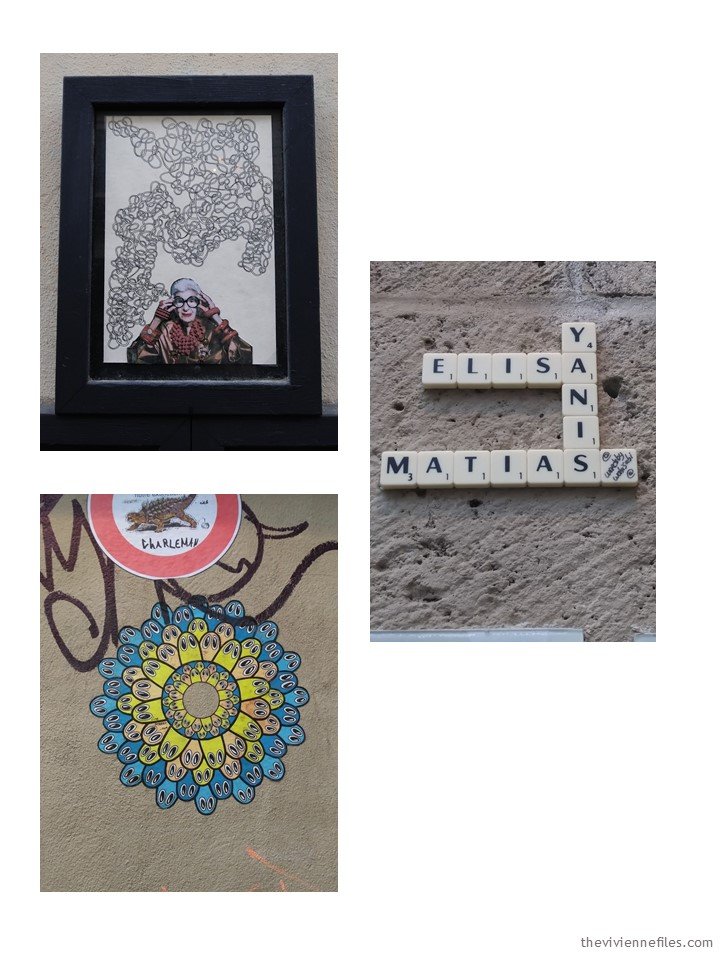 Many things you see are charming (and are the umbrellas above the little girl related to all of the umbrellas we saw stenciled on the pavement?):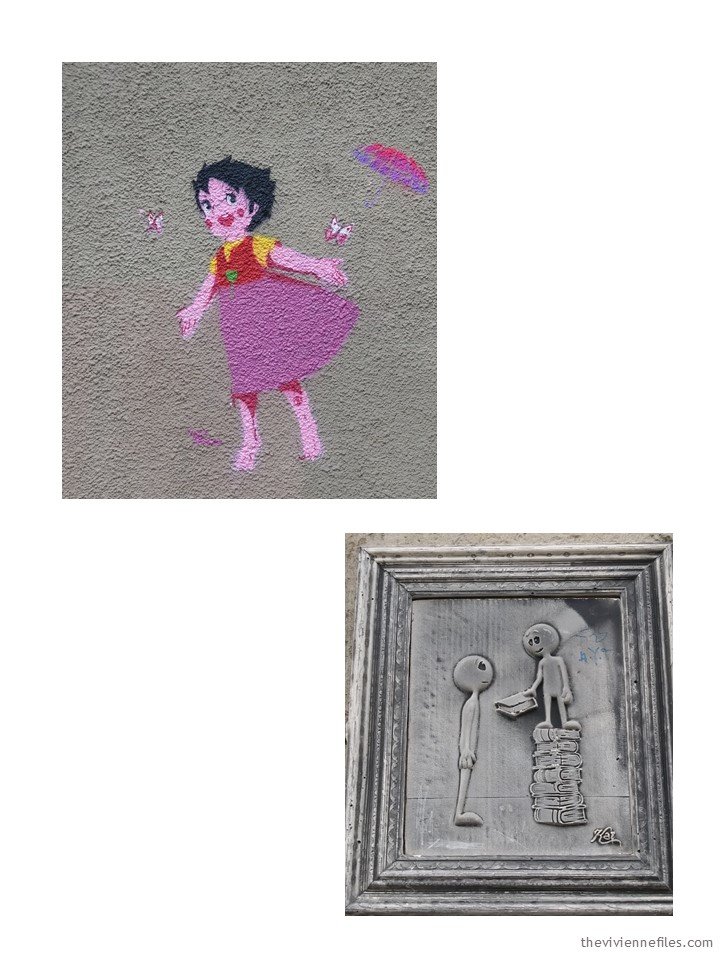 And there are always lots of political and social messages to be seen: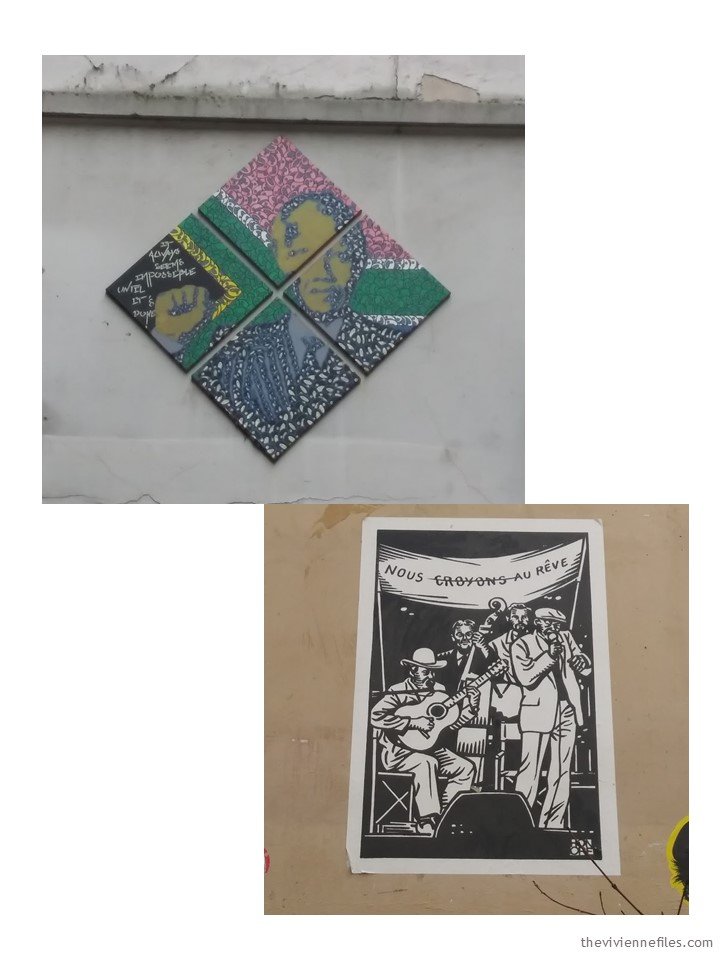 But you don't have to look further than any shop or market to see things that are amazingly lovely. There were very early strawberries in the markets, and they were arranged like precious jewels in boxes for sale – about 40 big strawberries. I regret not getting a photo to share… But check out this broccoli:
It was so pretty…
And these are "chardons" which are just plain old thistles where I grew up! They were gorgeous…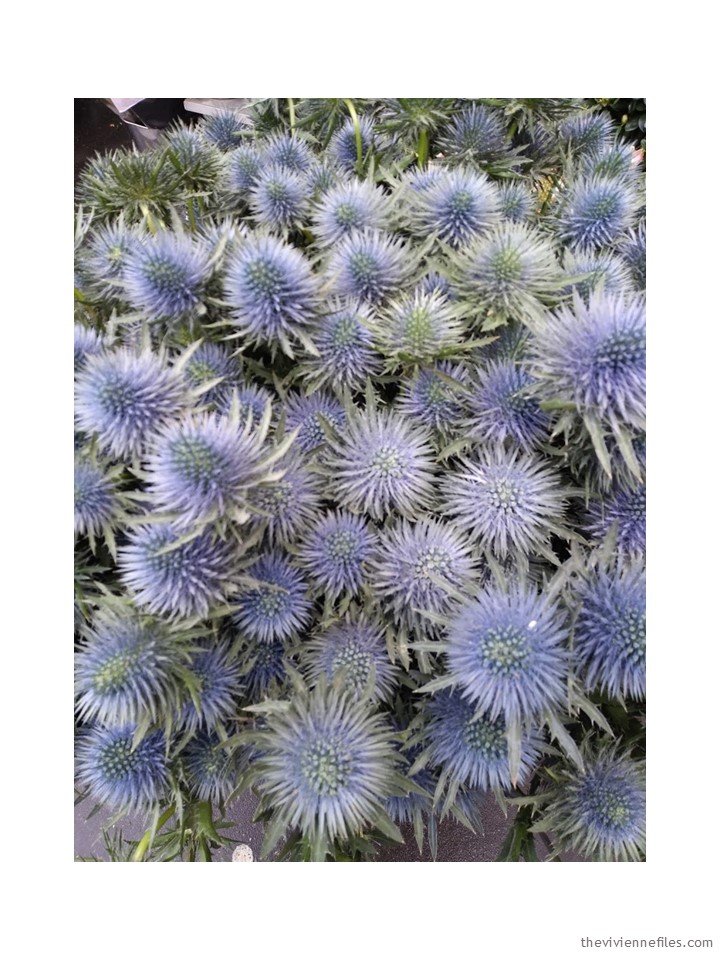 Hmmm… a few more important recommendations. If you have any spare museum time, and you want to go somewhere that's seldom crowded, but always beautiful, consider the Musee Guimet. It's quite near the Eiffel Tower, and is wonderful. They had a special exhibition of Korean inspired clothing from the designer Lee Young-hee. Stunning. If I was going to be completely eccentric, I would wear the white dresses with the sheer jackets EVERY DAY FOREVER. In my dreams: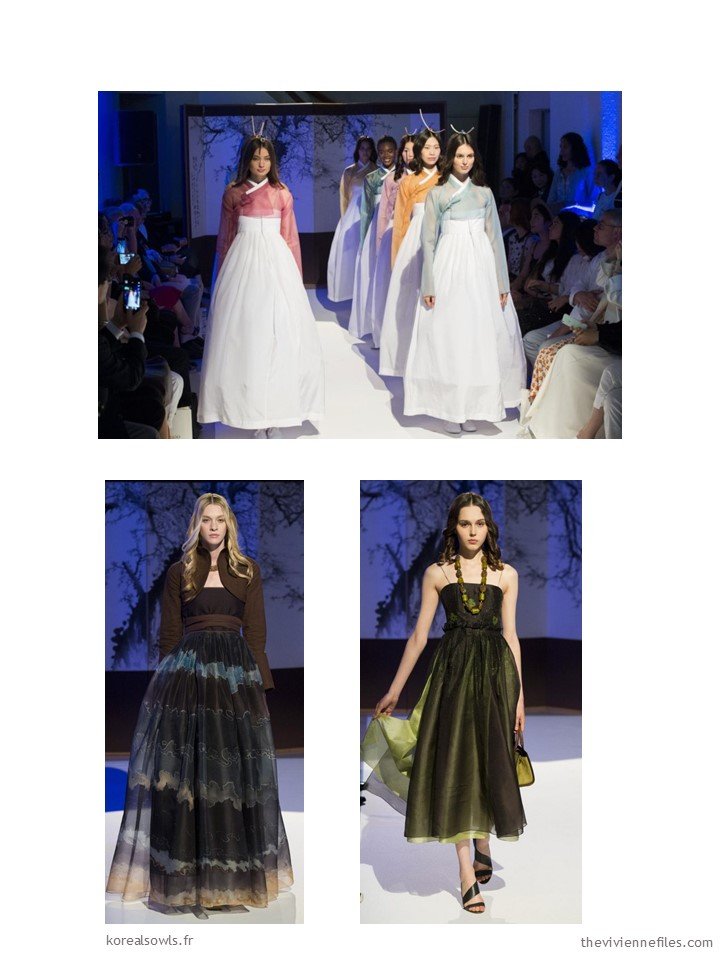 The rest of the museum is pretty amazing…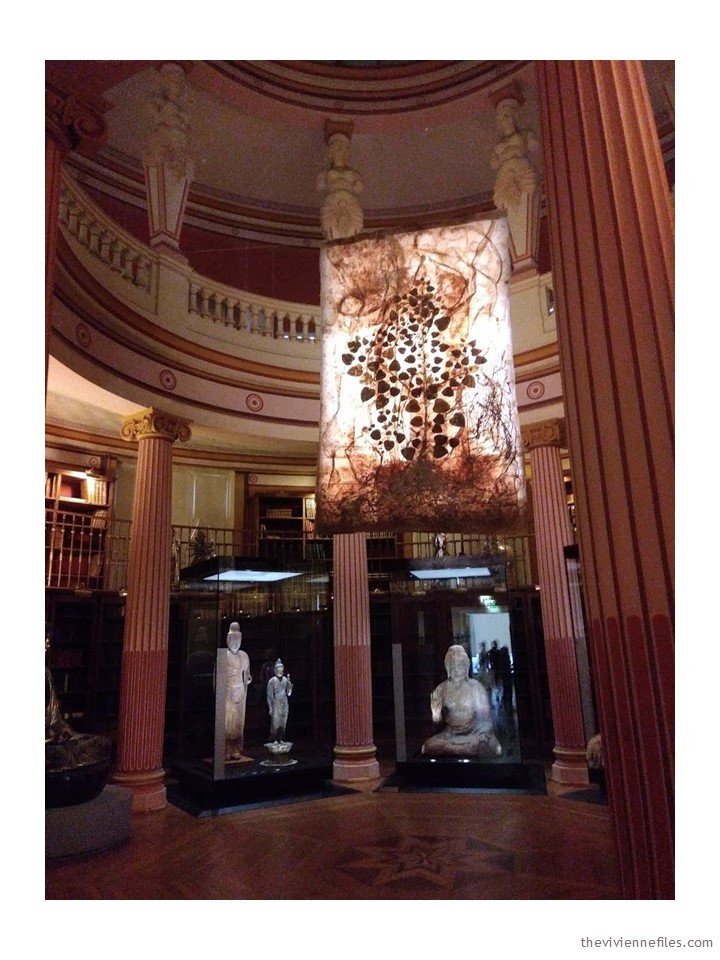 I'm running out of steam here! Too much thinking about my trip makes me want to toss all of those (as yet unlaundered) garments back into my bag and get on the next plane back! That happens when you're smitten with a city, right?
But I have to tell you that if you get a chance to eat at a place called Les Enfants Rouges (very near to the Marche des Enfants Rouges), you should do it. Trust me… Eating in the market itself is a challenge – there are a handful of counters that serve prepared food, and they are ALWAYS busy. But getting reservations at this restaurant is an easier way to enjoy the foods of the market, in the hands of a really great chef: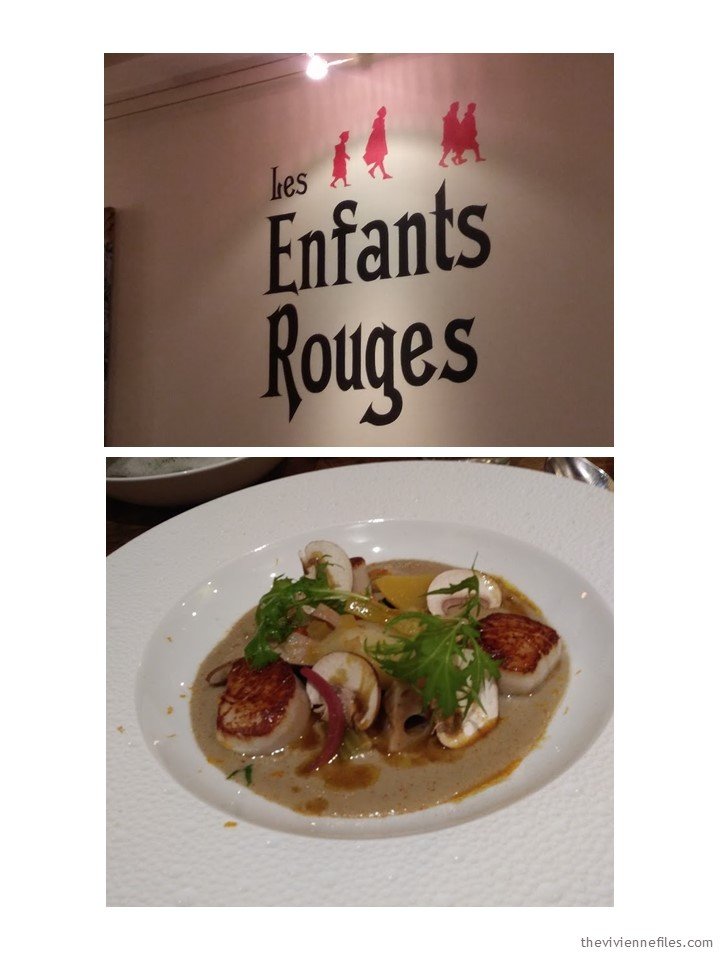 The best scallops I've ever had, with some kind of sauce that made me want to lick my plate. I refrained from that, but I might have done a bit of bread-swabbing in a moment of recklessness.
And for dessert I had a Mont Blanc, which is basically a meringue topped with candied chestnuts that have been pushed through a ricer so that they look like light brown spaghetti. The meringue was seasoned with a touch of pepper, which was sort of mind blowing. And I will eat anything with candied chestnuts in it, no matter what!
Let me leave you with 2 images that make me nostalgic, and which really convey the overall feeling of our vacation.
This first is a glorious, almost Dutch master painting, bunch of flowers, which were setting ON THE SIDEWALK outside one of the brand showrooms for fashion week: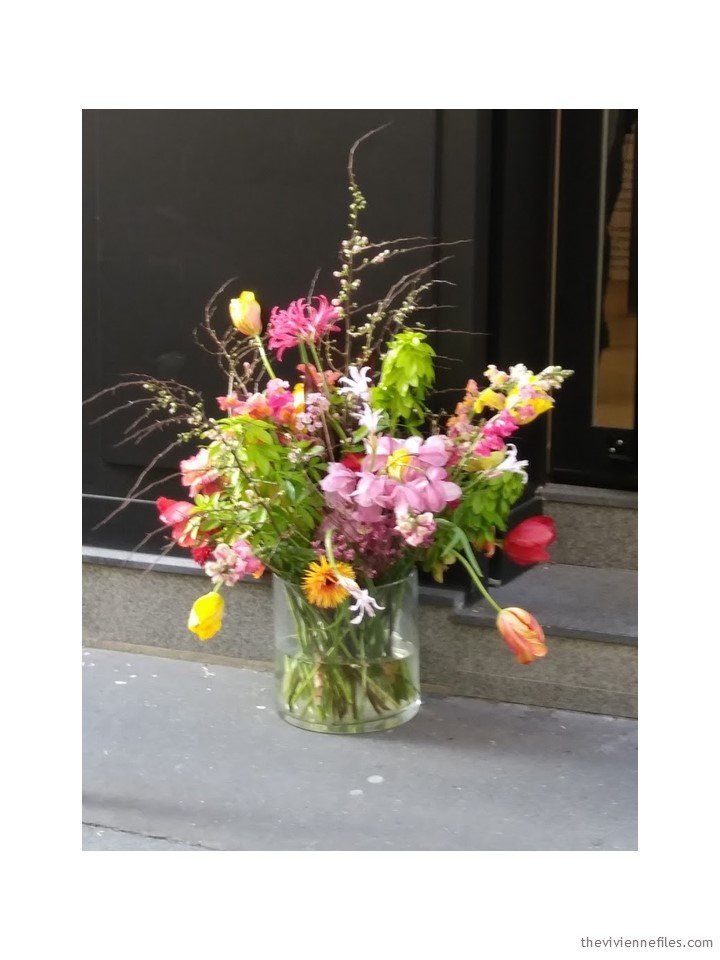 These would get kicked over, or stolen, in my neighborhood in about 5 minutes! But there they stood…
And the lingering holiday decorations brought light and cheer to grey winter days: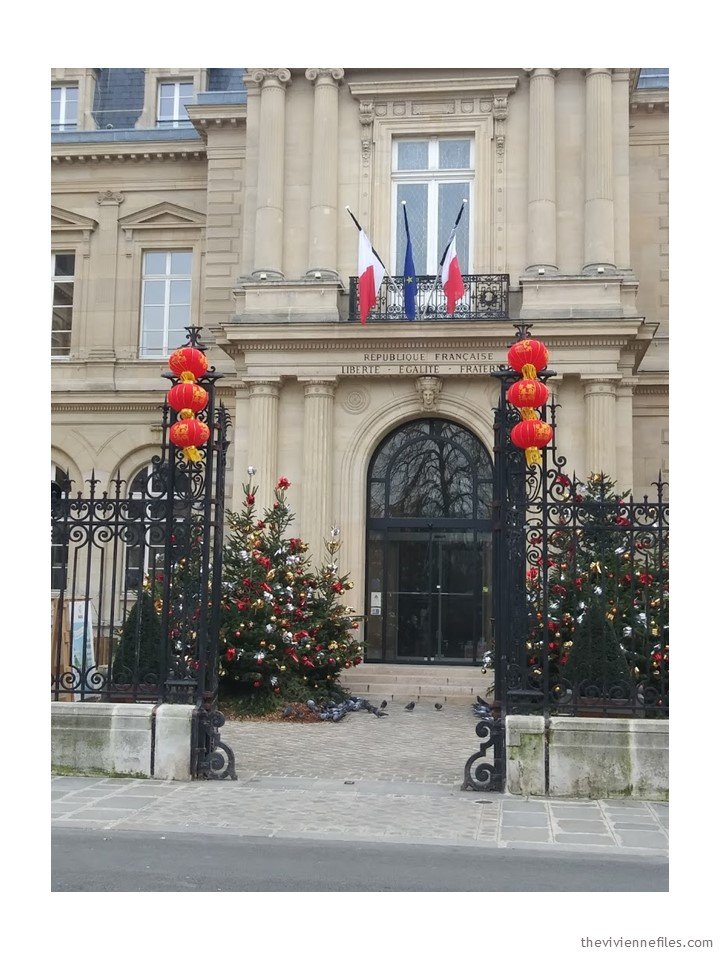 Lots of red Chinese lanterns were everywhere, too. Paris can find cheer in the post-holiday season that is so long…
love,
Janice
p.s. EIGHT YEARS AGO (holy chubby Buddha of blogging…) I linked us all to a site that helps isolate colors from any image that we have to upload. It's still there, and still useful…