November 20, 2019
Always one of the best days of the month!
THAT Phone Call…
She knew when the phone rang that it wasn't great. But a couple of weeks taking care of a loved one isn't a curse either – it's a privilege, and she's going to treat it as such…
It's not a dressy thing, but she still wants to look nice; she isn't going to have to do any really difficult manual labor. A bit of cooking, a bit of laundry, a bit of keeping her dearest one entertained and comfortable…
As soon as she looked down at her watch, and her bracelet, she knew roughly what she was going to pack. Grey because it's easy and neutral, and lovely, pretty accent colors to brighten up the days.
She knows that if she starts with a good core of neutrals, she won't have to spend much time picking and choosing clothes every morning. There are certainly more important things to do in life, and on this trip, she will have plenty of those projects!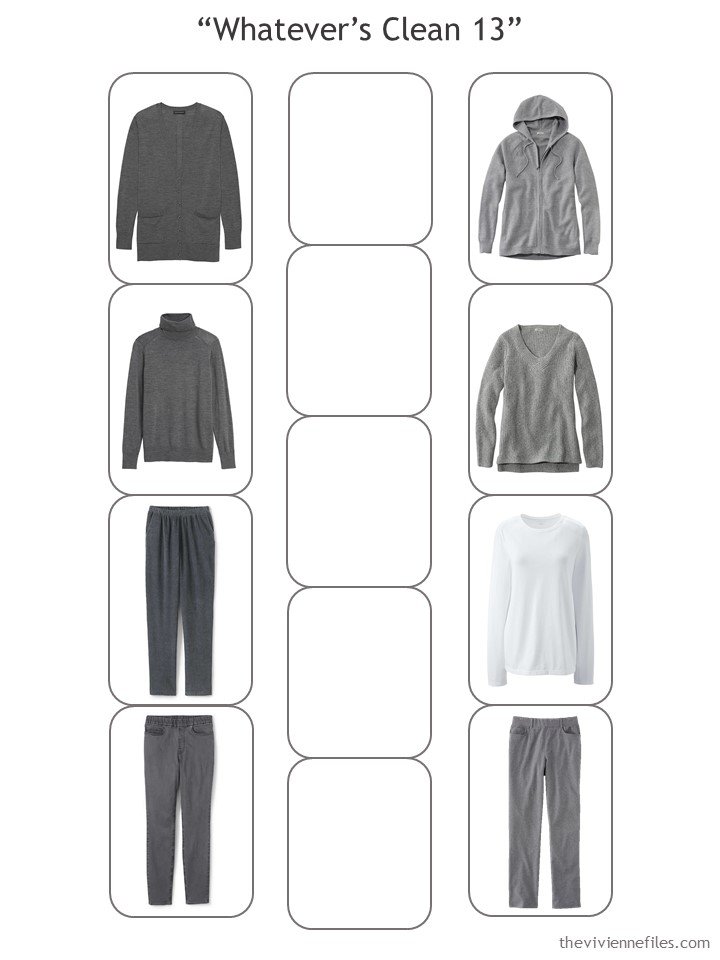 Maybe the satin blouse isn't 100% practical. Sometimes, you indulge….
She won't need scarves indoors, but she will want them when she's running errands. And there are very few good reasons to skip having a handful of pieces of jewelry when you're away from home. You never know what might make you feel more like yourself, and what might brighten up the days of those around you…
It's a lovely wardrobe; practical for what she needs to do, but with a warmth and softness that echoes the love that she feels in her heart as she takes on her responsibilities…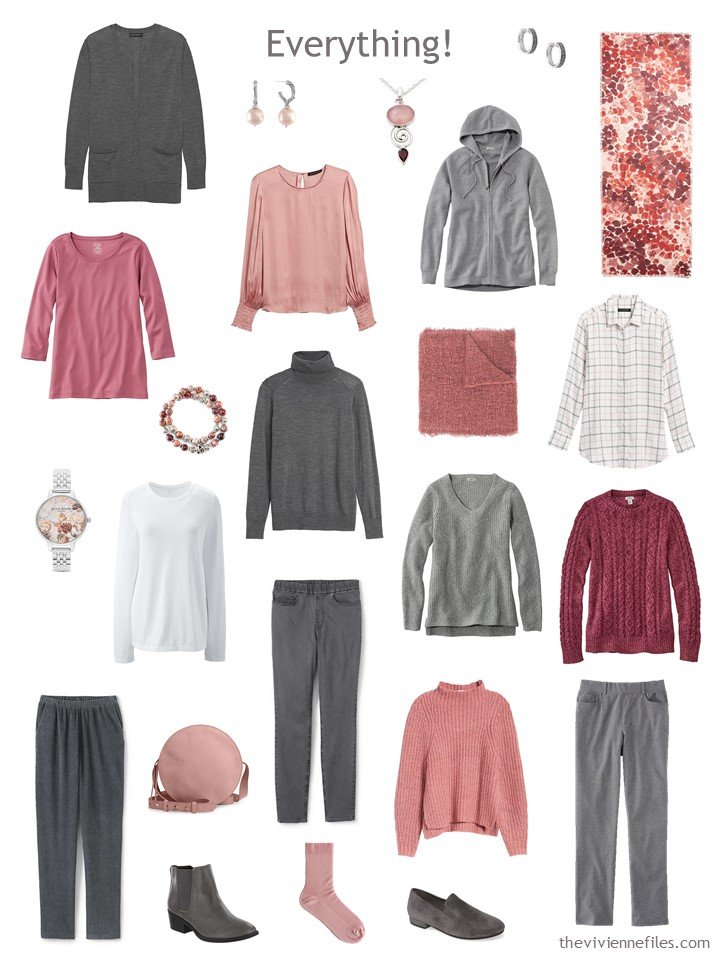 Maybe an extra tee shirt or blouse would be handy, but since she will be doing laundry often, she's not worried about running out of clothes…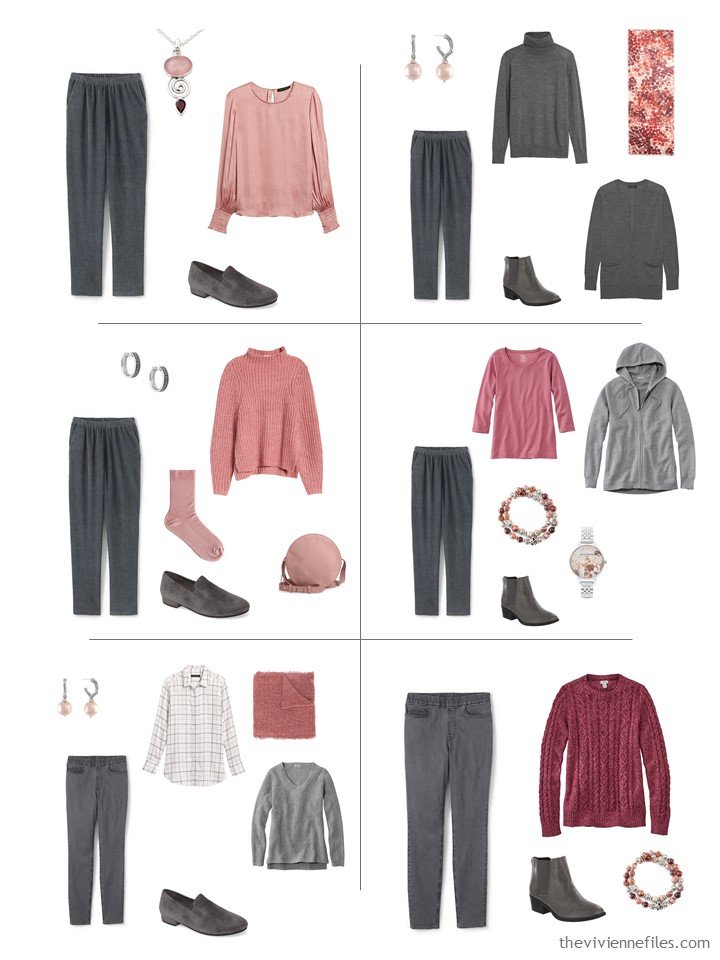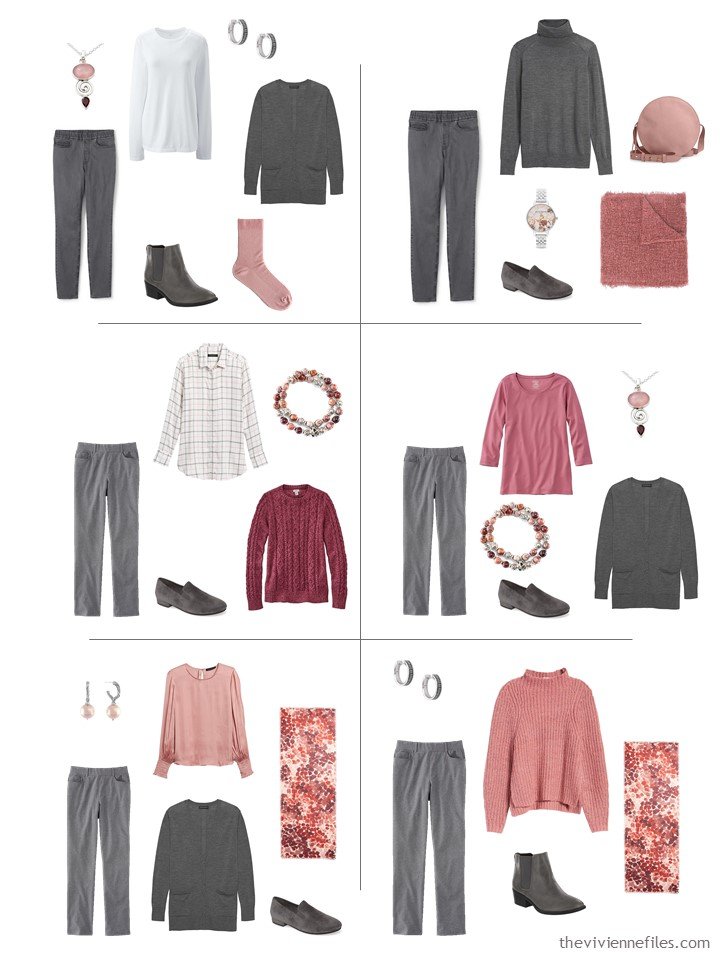 Life throws all sorts of challenges at us all, and having your wardrobe in order makes facing these things down just that least little bit easier, doesn't it?
love,
Janice
p.s. SEVEN years ago, I shared a lovely royal blue and grey "Six-Pack" long weekend wardrobe that still looks as fresh as it did back then…