October 28, 2019
I know that it's really Autumn when I pull out my black cords!
Of course, if you're not crazy about corduroy, you have other options: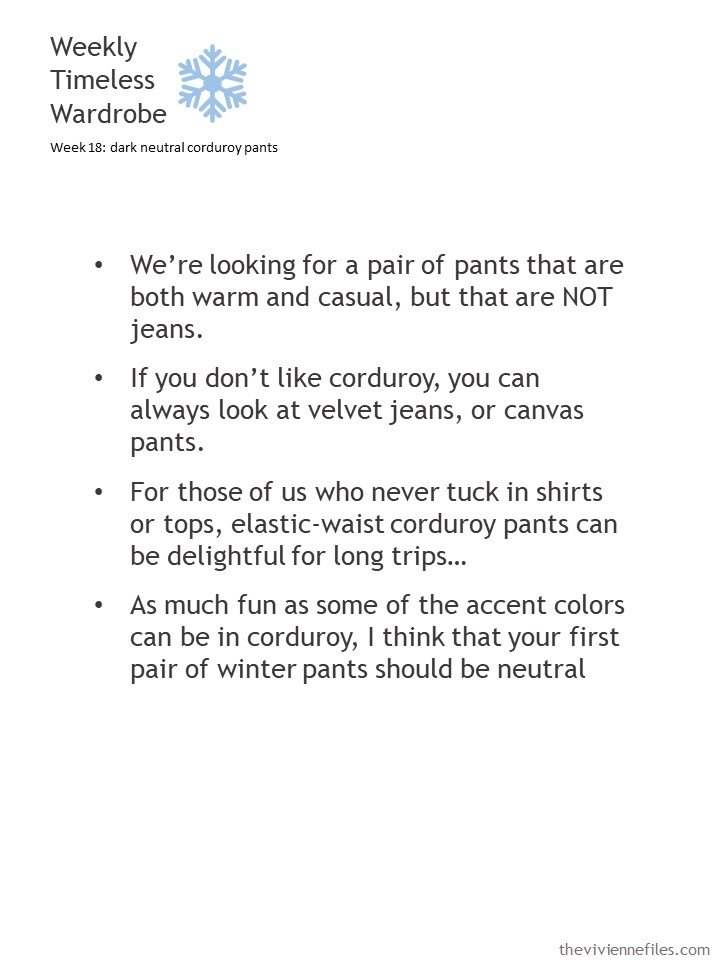 I love the way corduroy is dressier than denim (by a mile!), but is still relaxed…
Having dark neutral pants for cool weather lets your go a bit crazy with sweaters, socks – everything else!
Note: This following sweater might be accented with navy, rather than black. I honestly can't tell on the website, so I'm showing it… If it's not black, I apologize!
The texture of corduroy makes it easier to blend, rather than match, colors in your wardrobe. So long as things look nice together, they don't have to be perfect matches; who's looking that closely? (perhaps they need a new hobby?)
I know I say this often, but if you find a color that you like, be sure to search on that website for other items in that color. Having a solid column of color upon which to build an outfit makes life SO much easier…
And there's NEVER a bad day to wear a simple, monochromatic outfit…
Don't neglect to look in men's departments (and stores!) when you want some fun socks. Just check the size before you buy!
Our example wardrobe doesn't look much changed – the black jeans are swapped out and black cords are in their place. Of course, in the real world, no woman will put her jeans too far away!
(To those of you who had trouble with the graphic that I was using to diagram these wardrobes – does the less intense circle graph in the bottom left work better for you? Please let me know…)
And just for reference purposes, here's the master 52-garment list that is the current long-term plan for the Weekly Timeless Wardrobe. I reserve the right to make alterations if this really doesn't work!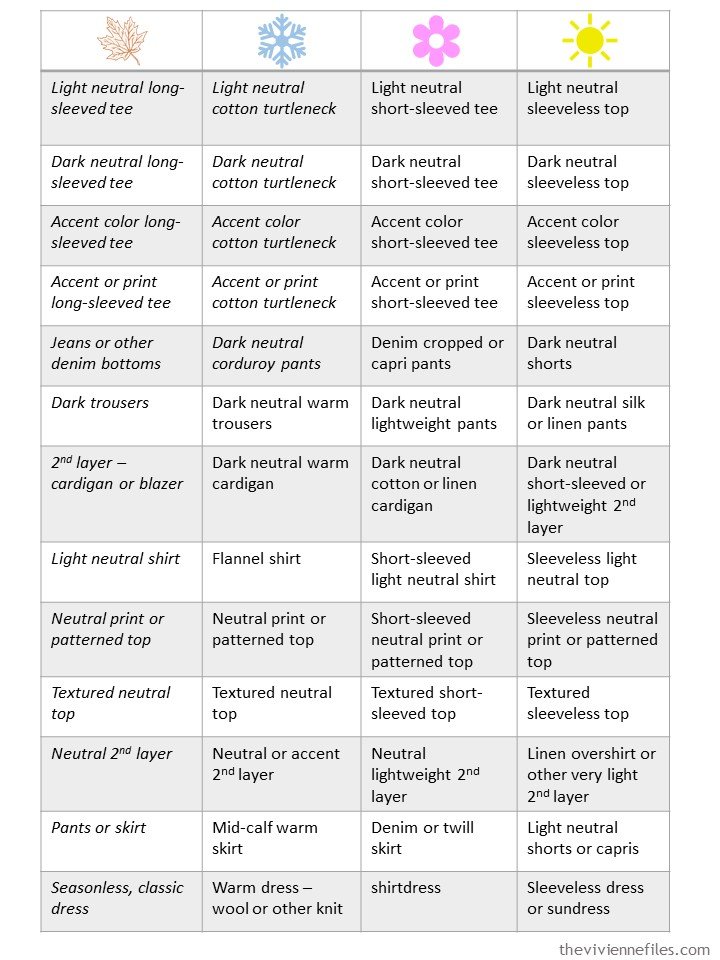 love,
Janice
p.s. 2 years ago, I experimented with adding warm accents to a grey and white wardrobe…