October 30, 2019
Oh, some diplomacy could be useful these days…
Someone Needs to Visit THAT Office…
And she just knows that it's going to be her…
Nobody can really tell her what's going on there; all they seem to be able to say is that there's a problem…
Thus, she doesn't know if she's going to be in the production area, with all of the "creative" types, or stuck in the Executive Suite with the suit-y people…
So she's packing a variety of calm, relaxing neutrals…
And her travel capsule wardrobe accent color is going to be soft and approachable; she really needs to get these people to talk!
She wants to look nice, but not wear anything that really arouses strong opinions. She suspects that there are quite enough strong opinions racing around that office already!
She's not sure how the people that she meets are going to feel about her presence, but she feel quite relaxed…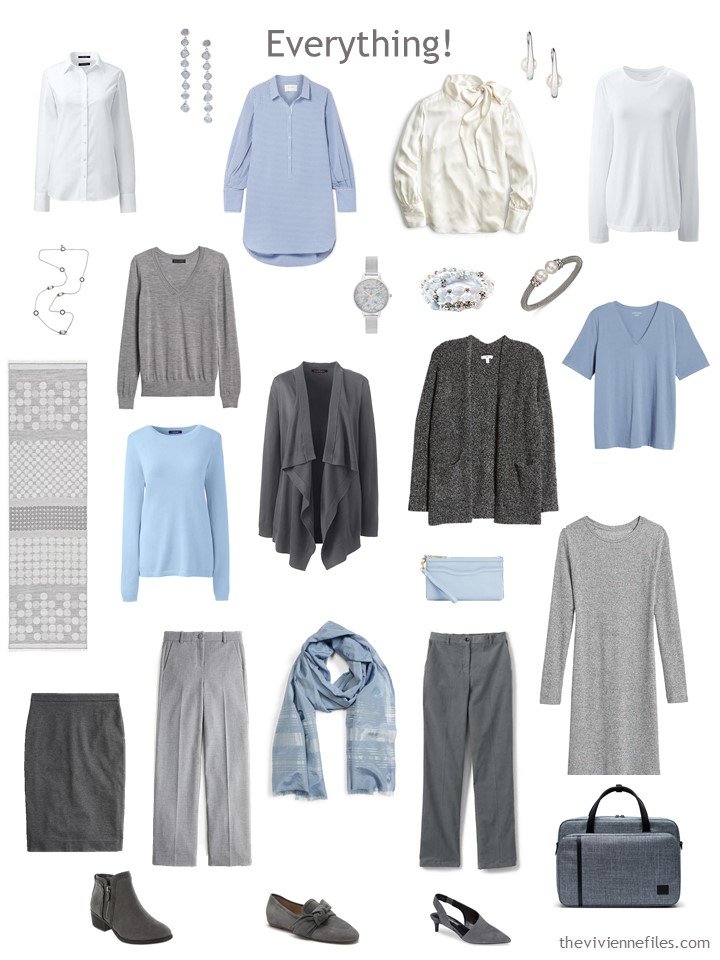 She has lots of ways to get dressed, so she feels that she can at least look as if she's prepared to take on this mysterious problem.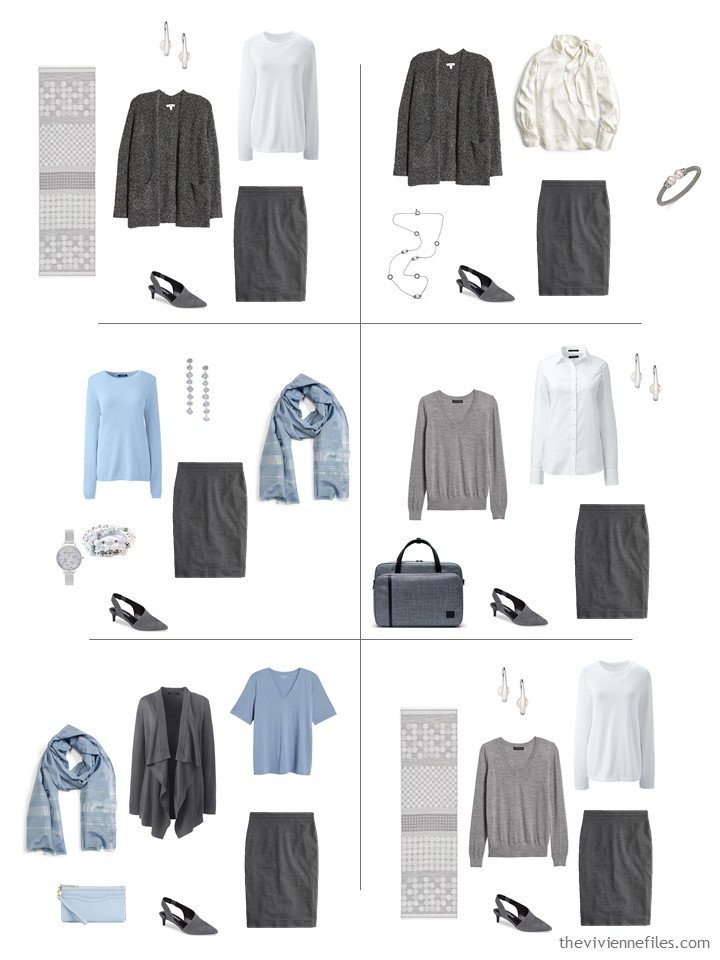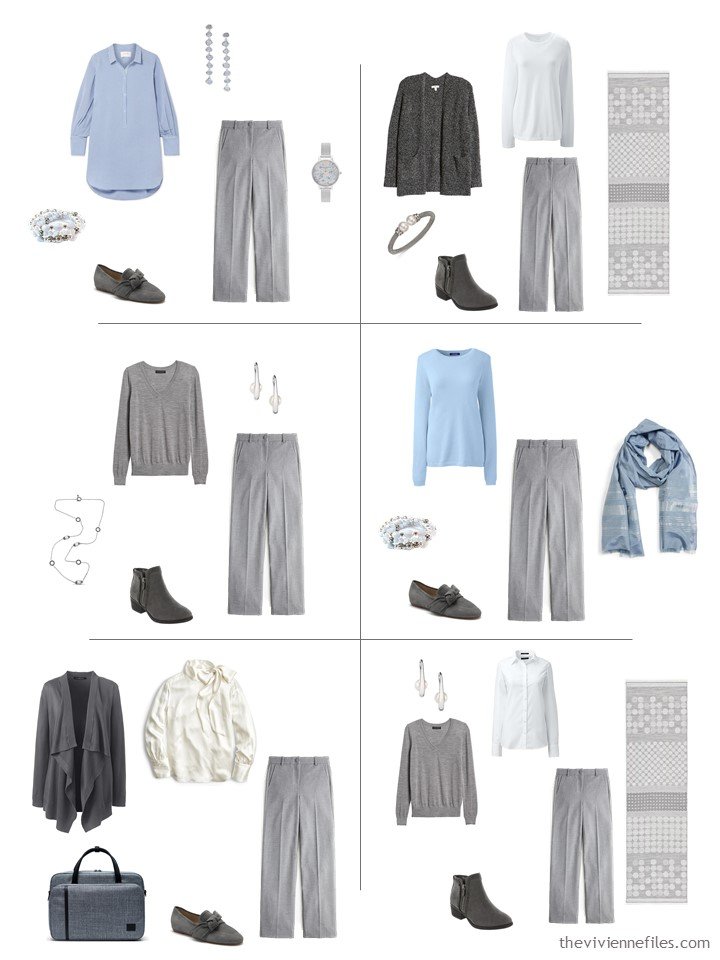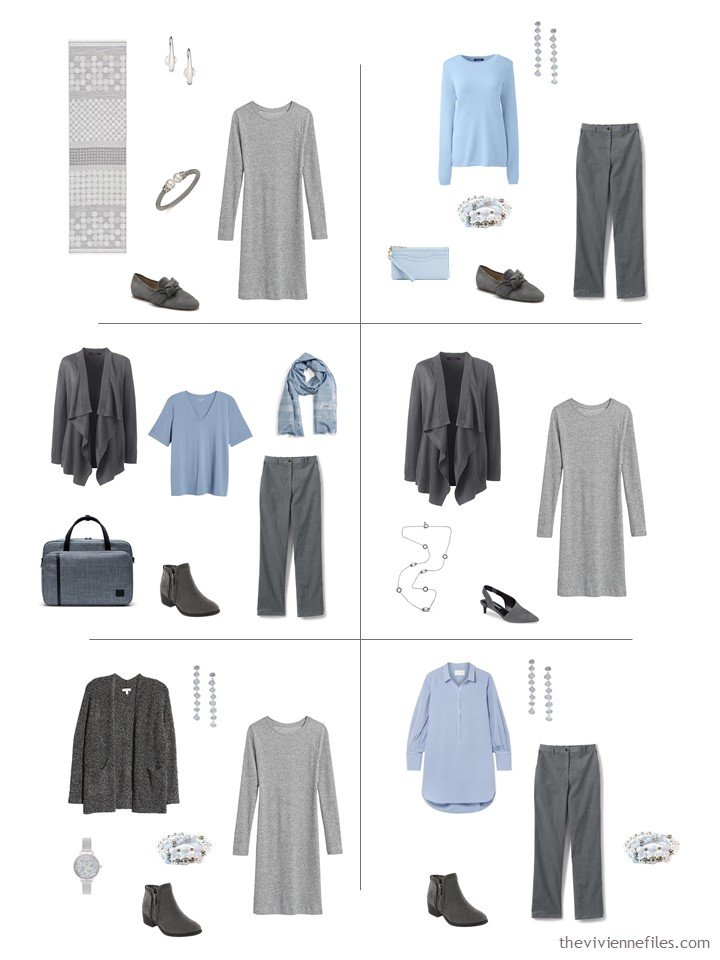 It's one thing to travel when you don't know what weather to expect – we all face that to a certain extent. But traveling without knowing what you will be required to do? Quite a stressful project! At least you can have your wardrobe under control…
Have you ever had to do this – for work, or for personal reasons? I've had these work trips… At least blogging doesn't require talking grouchy account executives down off of the metaphorical ledge!
love,
Janice
p.s. 2 years ago I shared a wee tote bag travel capsule in shades of rust, brown and navy, based on the stunning "Shattered Tree" by Otto Dix…