October 27, 2017
The questions around color combinations can go in all sorts of directions…
She Fell in Love with the Scarf…
She loved the story, the print, the colors… but her core wardrobe was grey and white! Is this going to work? She's going to honor her impulses and make it work…
She's starting here – comfortable and very versatile, but very grey, too… Not to worry, she has an idea!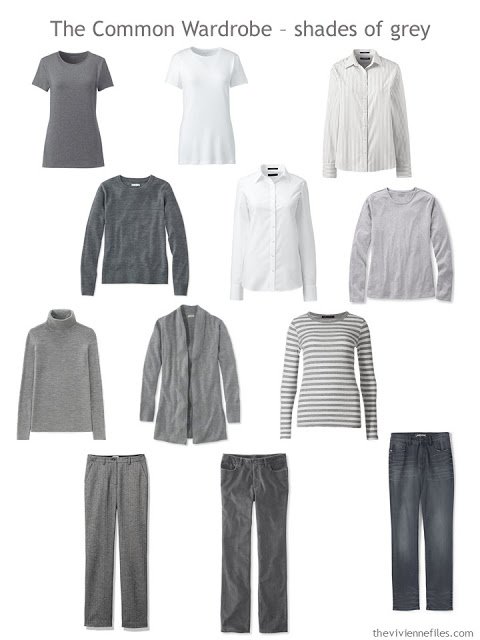 The scarf will of course tie outfits together, but so will warm stones or faux stones like tortoise or amber, set in silver. And then she found another scarf that mixed some warm and cool…(yes, "5-Piece" is an approximation, not a law!)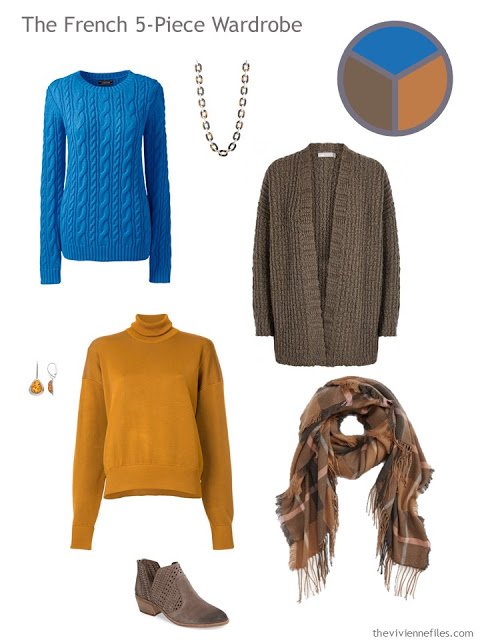 cabled sweater – Lands' End; necklace– Lauren Ralph Lauren; cardigan – Vince; amber earrings – Kohls; turtleneck – Studio Nicholson; boots – Vince Camuto; scarf – Madewell
The blue sweater is simple – blue and grey are both cool, and are easy to wear together…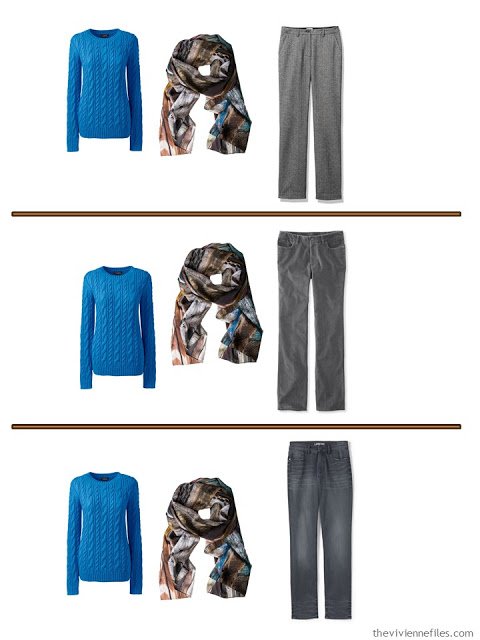 But she was delighted to see that everything worked well! The brown boots play a key role…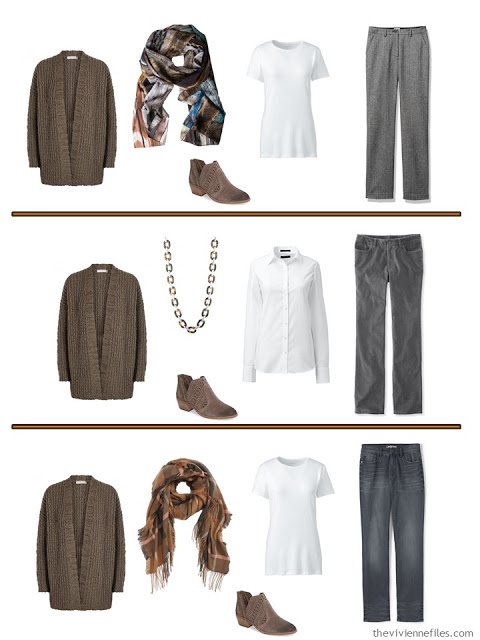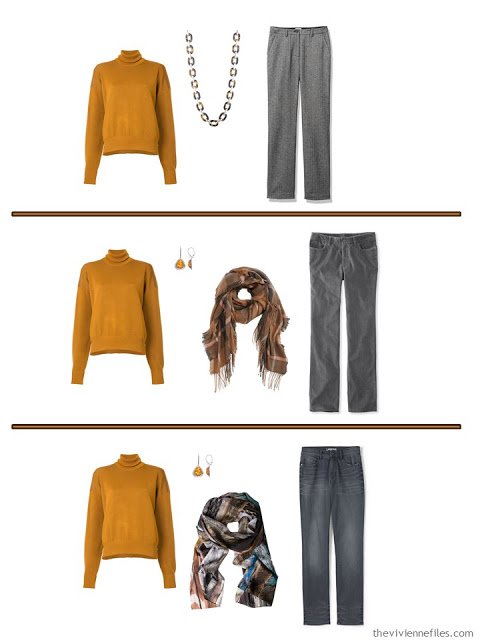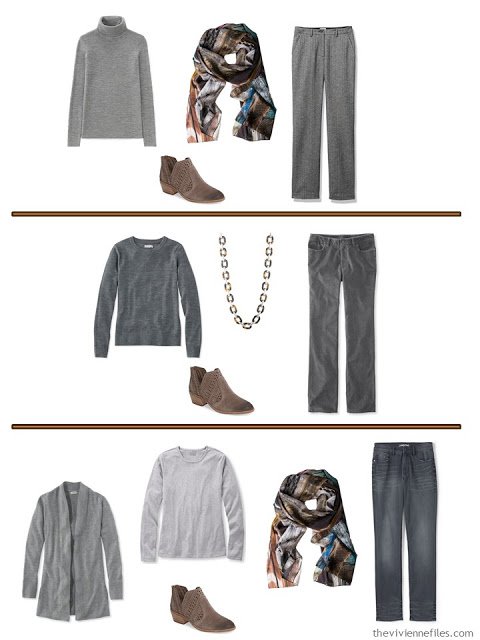 She's got a lengthy trip planned around the winter holidays – this might be just the ticket!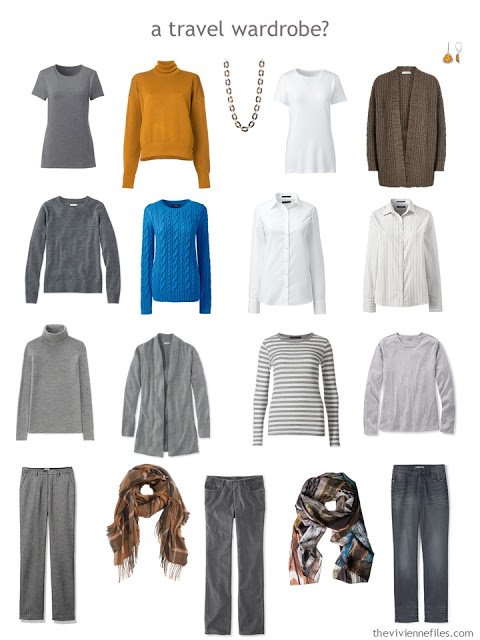 With a clear plan, even "difficult" color combinations can be beautiful…
love,
Janice