October 25, 2019
Many of you have been wondering what these wardrobes might look at in different colors – I've got some examples!
How would 13 garments look if they were chosen with this lovely painting in mind?
I'm thinking this little capsule wardrobe might look like this:
Note here that because our heroine has a matching turtleneck and skirt, she decided to eschew the purchase of a dress, and chose instead to grab those green corduroy pants that match BOTH her green turtleneck and cardigan. If you know what you like and need, and you know (in this case) that the skirt with matching top will be ALL that you need for dress, you can accommodate the guidelines to work best for you!
Another thing to consider when you're looking at things online: when you see a garment that you like (maybe the #11 cardigan in dark olive green, above?), search the vendor website for that color. You'll find all of the other garments available in that color, as well as… maybe socks? Pillowcases? A little boy's sweater? You never know…
Can you get dressed with these garments? Heck yes!
Maybe you love navy with pastels? (Yes, I'm quite sure that these nuns are wearing black habits, but I see navy here! Sometimes you make your own rules…)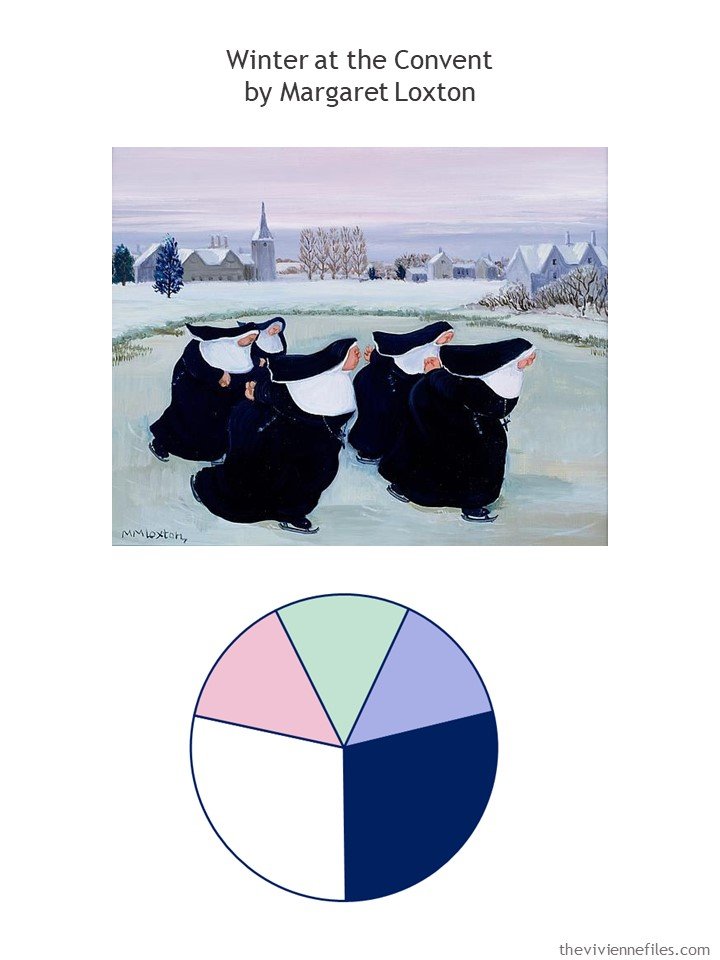 I used this painting back when I was helping us all develop Monday Morning Wardrobes. I might need to revisit that idea – Monday's are NOT getting any easier, are they?
These colors lend themselves well to the Weekly Timeless Wardrobe, if you keep an eye out for finding navy garments that don't look ghastly together:
You probably don't need a lot of help finding outfits in this wardrobe…
One of my most impulsive heroines EVER packed a long weekend travel capsule wardrobe based on this gorgeous painting: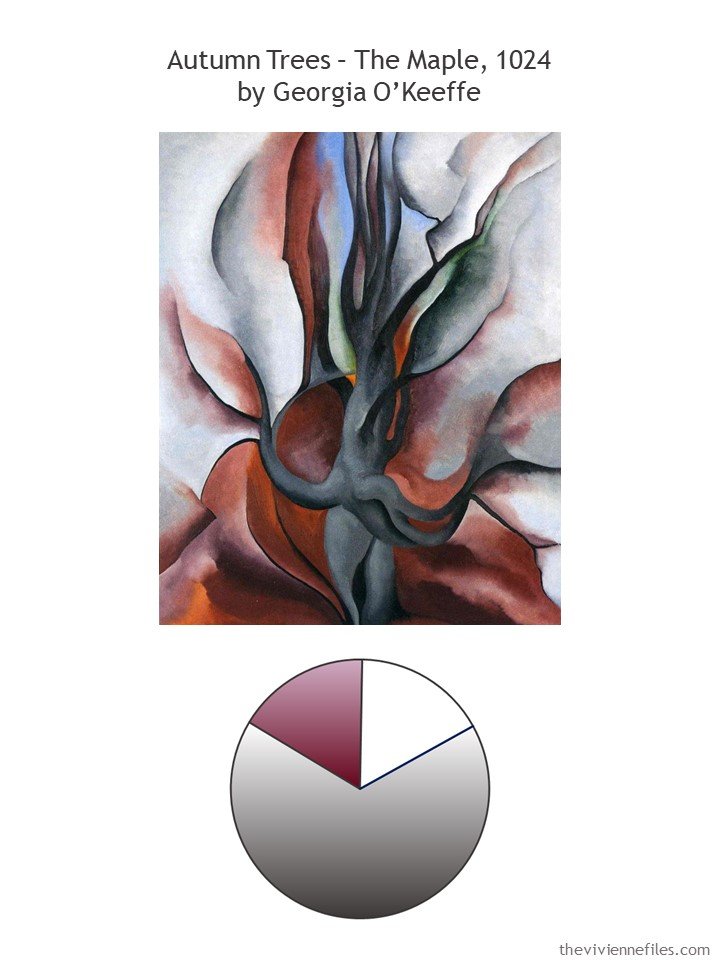 This capsule wardrobe would be a delight to wear through the autumn…
Of course, any capsule wardrobe pulled together with a clear color palette is going to make getting dressed pretty simple, eh?
What other color palettes would you like to see? I will be my best, within the limitations put upon us all by the retail powers that be….
love,
Janice
p.s. 2 years ago, I started with a simple Whatever's Clean Wardrobe in shades of warm beige and tan, and then used a brown, burgundy and russet French 5-Piece Wardrobe to give it an autumn feeling…