You won't probably be surprised to hear that I look for color combinations and wardrobe palettes in just about EVERYTHING I see! So when we were in the hotel in Kilkenny, the carpet in the halls caught my attention; on a ground of shades of grey were scattered bright color squares…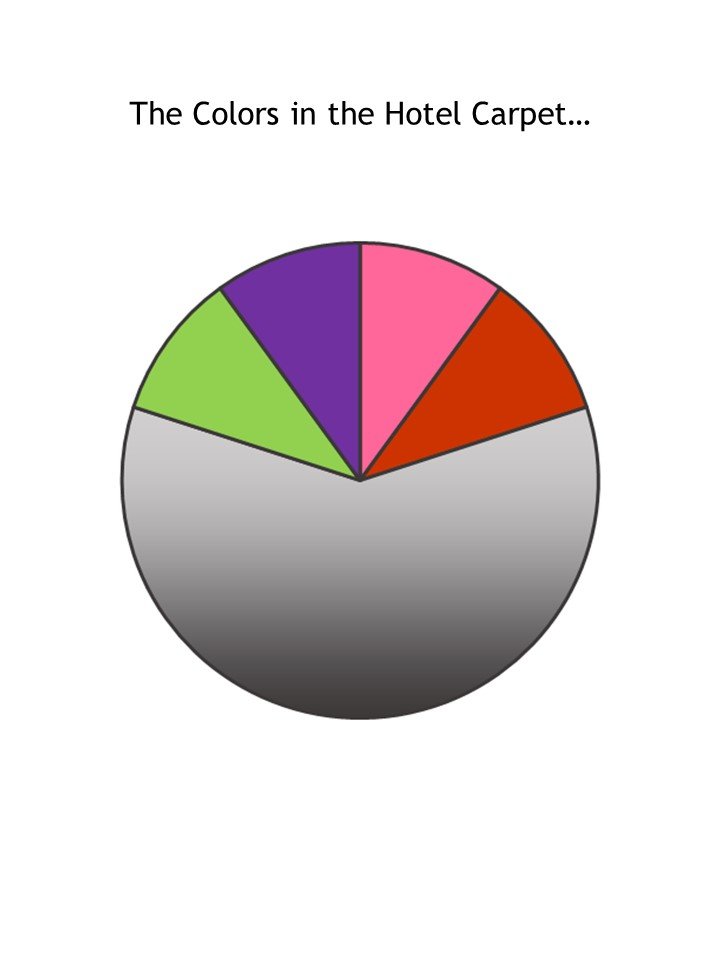 I struggled to get any sort of a photograph of the carpet, and failed miserable. Just trust me that these were pretty much what the colors looked like…
After Wednesday's VERY black and white travel wardrobe, I thought that this would be an interesting experiment. I'm going to keep neutral 2nd layers and pants, and use the accents for the tops. And lots of fun accessories, of course!
So let's start by getting our heroine on the road, eh?
I thought that a sober, monochromatic travel outfit might be best, just in case she has to wear this well into her 2nd day on the road. The socks, scarf, and earrings do all of the work in brightening up things here!
For packing, she's going to start with her core pieces in her neutral:
Jeans for casual, velvet jeans for dressier, and shoes that work nicely with the pants… a cardigan and a pull-over sweater, to give her a bit of variety in silhouette. (yes, of course she can wear this lovely grey v-neck sweater with nothing under it…)
But now for the fun stuff!
Our heroine very wisely chose a range of tops:
Yes, if I could have found the right pair of pink socks, I would have included them in a heartbeat!
Imagine our heroine, arraying all of this on her bed and she prepared to pack: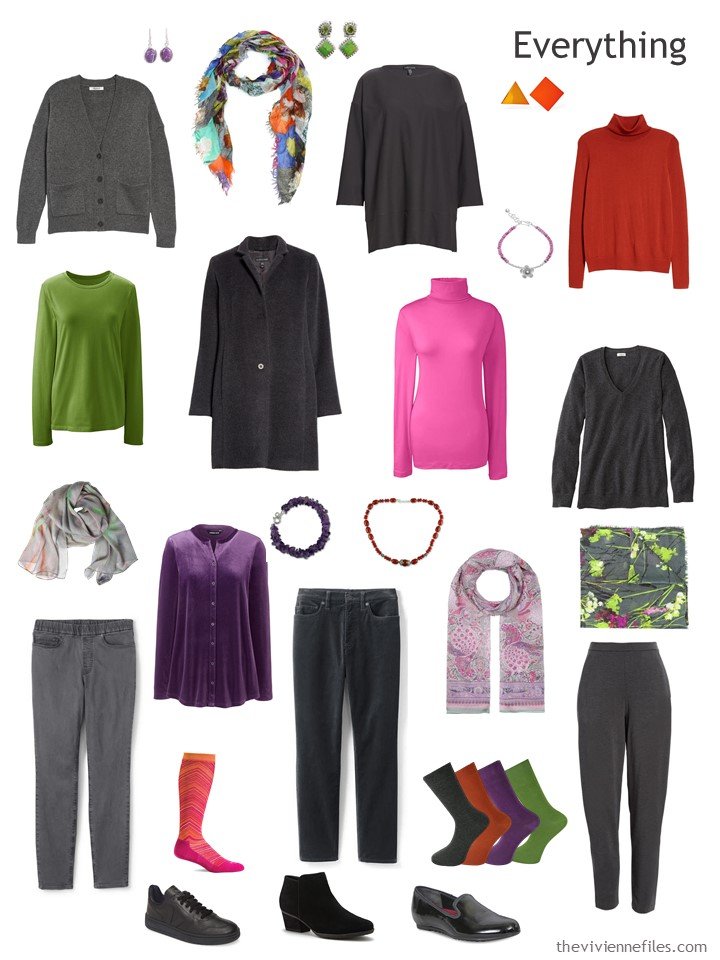 I'd be pretty tickled, personally….
She has a lot of different outfit possibilities here; I'm not showing them all. If our heroine is traveling for a week or 10 days, she's in good shape!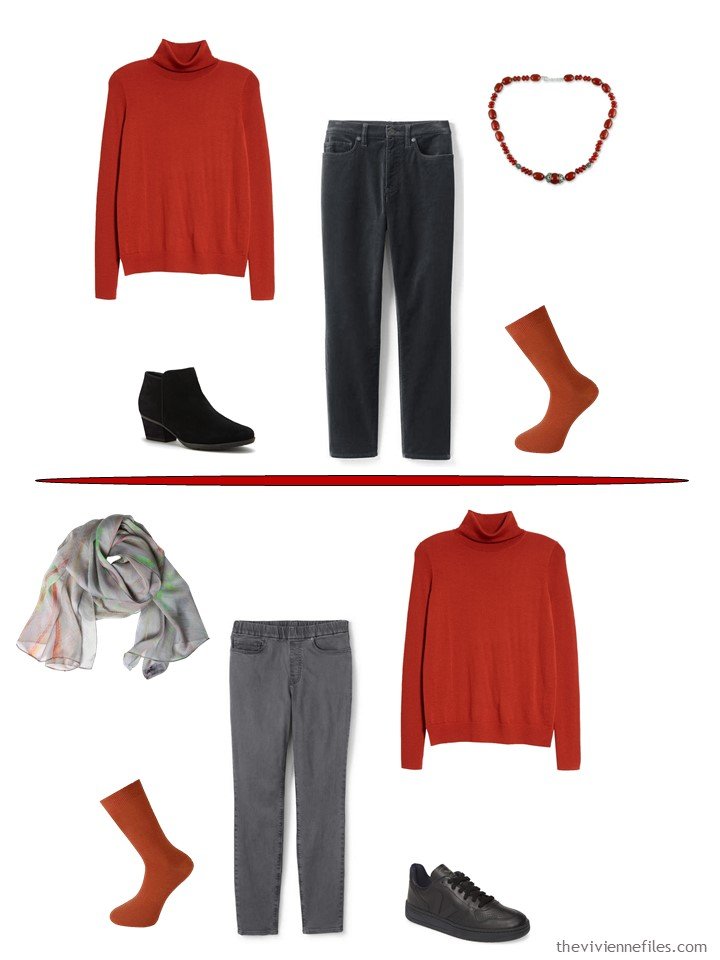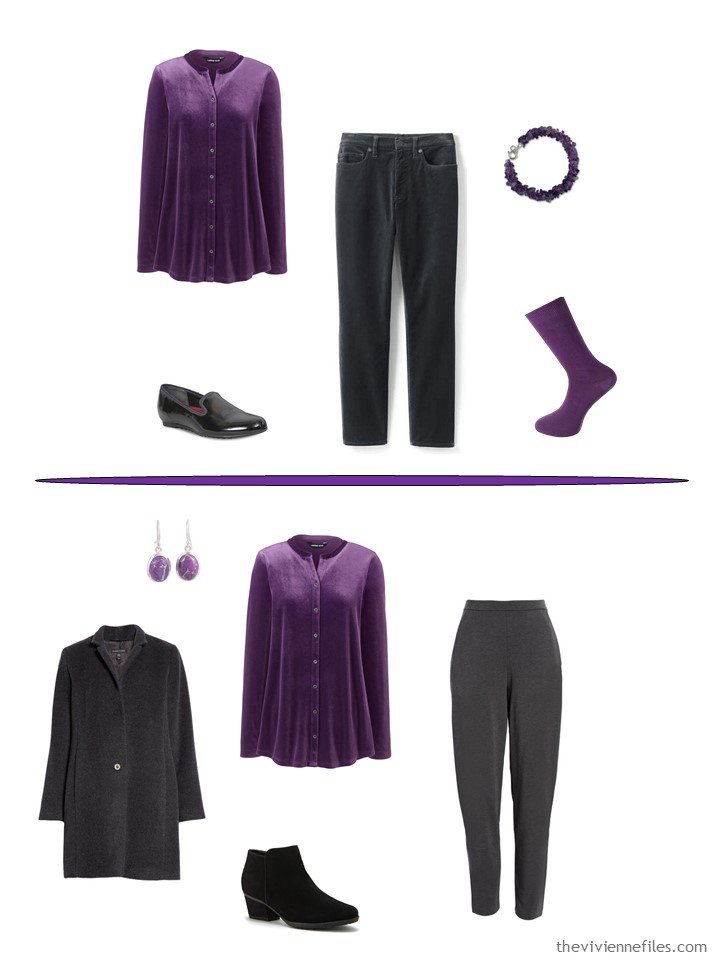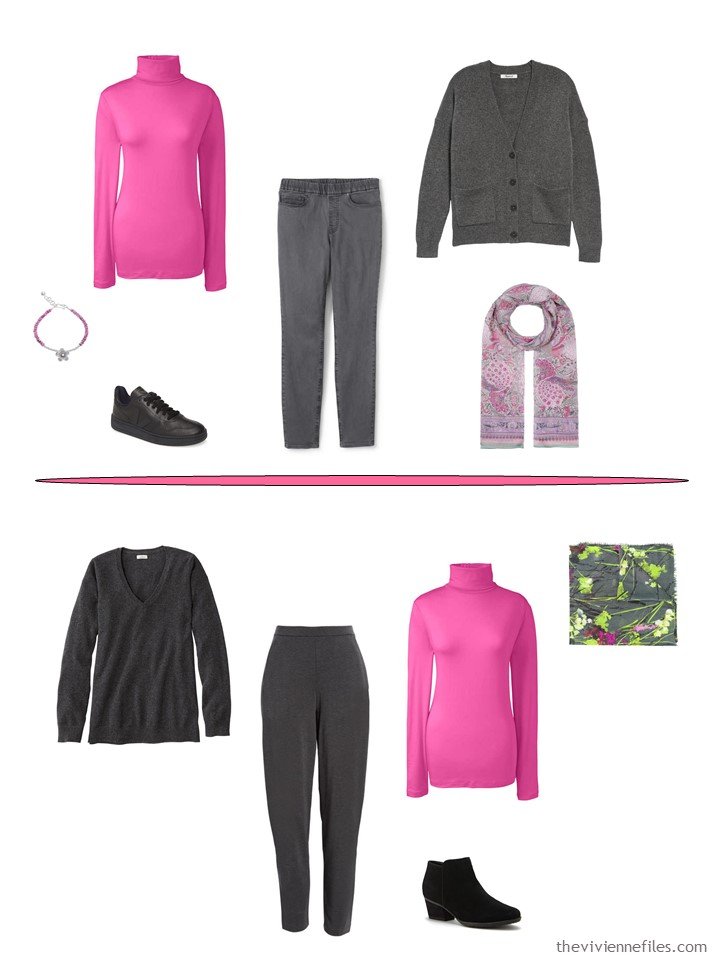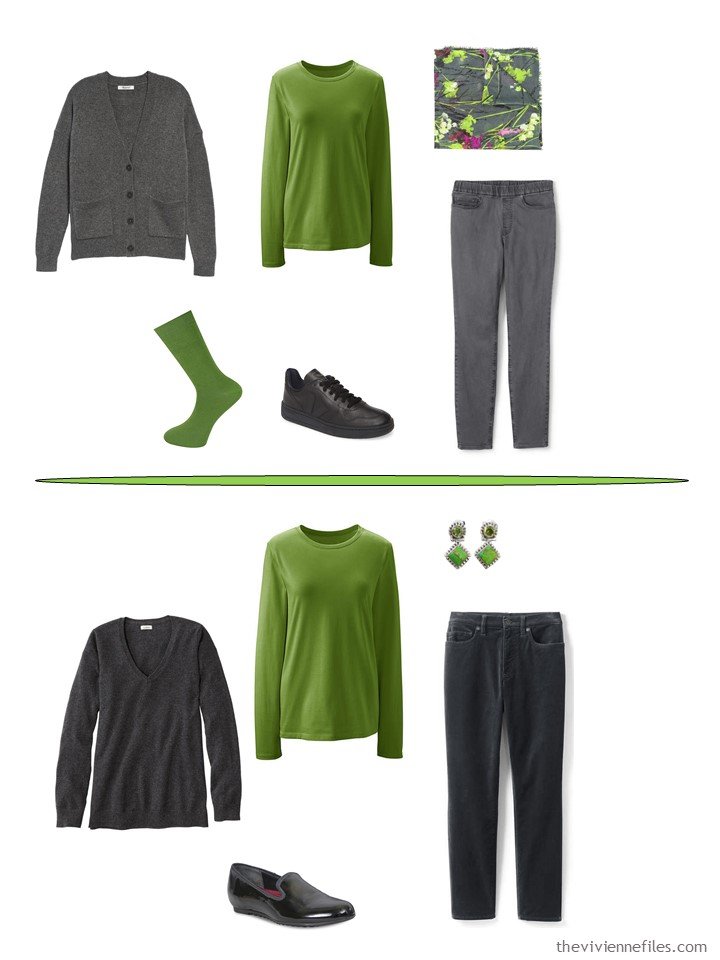 Is this a travel wardrobe that might solace those among us who feel the longing to wear a variety of colors?
love,
Janice
p.s. 3 years ago I began a multi-day "Starting From Scratch" wardrobe…