October 9, 2019
I'm back from Ireland (and 1 night in England…)!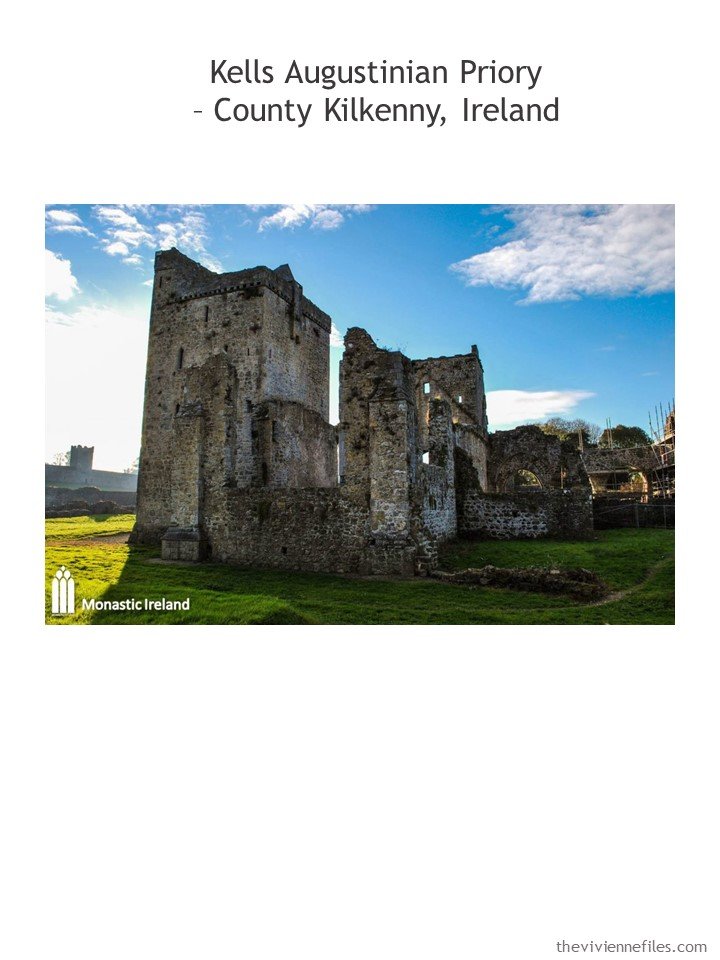 When we stopped at Kells Priory, there was not ONE SINGLE SOLITARY person there. It was an amazing experience! This is one of the best parts of traveling in the off-season – fewer crowds, and some completely deserted delights…
Of course I packed black! The first 24 hours of our vacation, I was wearing my denim shirt, black corduroy pants, and my great marled cardigan from L.L.Bean. I can't stress often enough how your choice of travel outfit is really important; you have no idea, when you're traveling long distances, how long you will have to wear that same outfit! You don't want to be unable to get into your hotel room in some lovely city for 3 or 4 hours, and be wearing pajama pants…
In these images, all 3 pairs of pants look almost exactly alike, but they were really quite different in feel! I traveled in corduroy, mostly wore my regular jeans, and wore my velvet jeans when I wanted to look just that little bit nicer. (dinner, anyone?)
I suspect that many people would be bored wearing black and white for 10 days, but I wear almost nothing else ALL THE TIME so this is pretty typical for me! Maybe it's because I spend so much time looking at colors for The Vivienne Files, but I'm finding the simplicity of my achromatic wardrobe comforting. And mixing patterns makes me so happy…
This is what the 15 garments look like, all together. Any time I had to put things in the suitcase (flying back from England to Ireland, changing bases in Ireland, and flying back to Chicago) I wore 3 garments, so I only had to pack 12. The great joy of having all of these button-front shirts and cotton turtlenecks with me is that I could fold all of them into a nifty packing envelope, flatten them down to the dimensions of a large hard-cover book, and pack them!
But of course, I needed shoes! And something to keep me warm… I wore relatively little jewelry while we were there; I think I only changed earrings once…
I finally got smart enough to get a coin purse to keep Euro coins; I usually just toss coins into my pocket, but Euro coins can be quite a bit more valuable than any coin in the US that's in normal circulation. And I had to purchase a reusable tote bag in Dublin because we bought so many books! The bookstores in Dublin are about a billion times better than those in Chicago…
Outerwear was the most important thing, of course. It rained EVERY DAY that we were in Ireland, which is not surprising… The down vest was great when it was cool but dry, and the Patagonia jacket is roomy enough that I could wear it over layers and layers of clothing.
One warning though – wearing a really great waterproof jacket just means that your legs will get MORE wet when it rains! All that water sluicing off of your jacket has to go somewhere, right? But I decided not to pack my rain pants; we didn't do anything that qualified as legitimate hiking, so the occasional wet thighs weren't terrible. (A good excuse to dart into a pub and warm up, right?)
And the Blondo boots are indeed waterproof! I wouldn't go fly-flishing in them, but I spent a great deal of time in wet grass, or on rainy streets, and my feet were never damp. At all. I was stunned…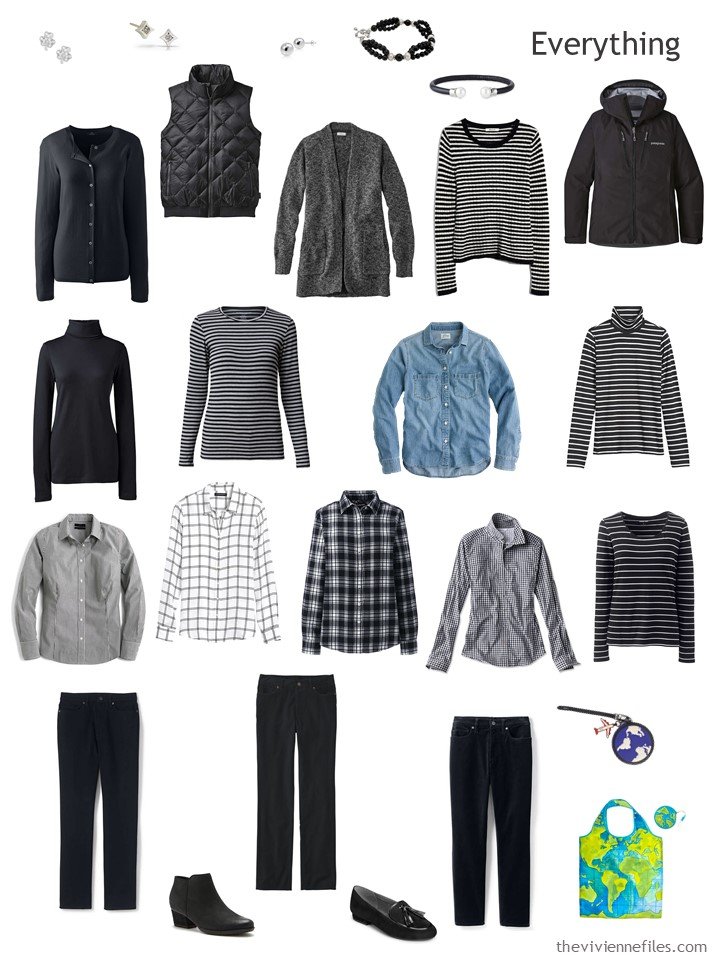 Of course, I had plenty of different ways to combine these pieces, from a relatively dressy cardigan sweater and velvet jeans to very serious cold, wet weather layering with jeans and down vest and rain jacket.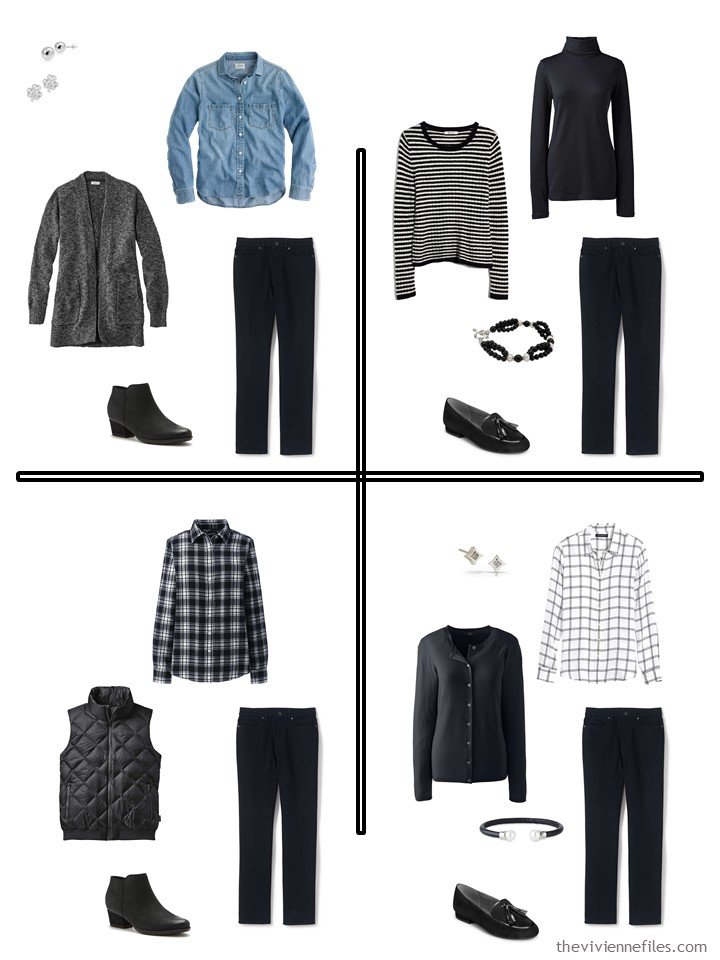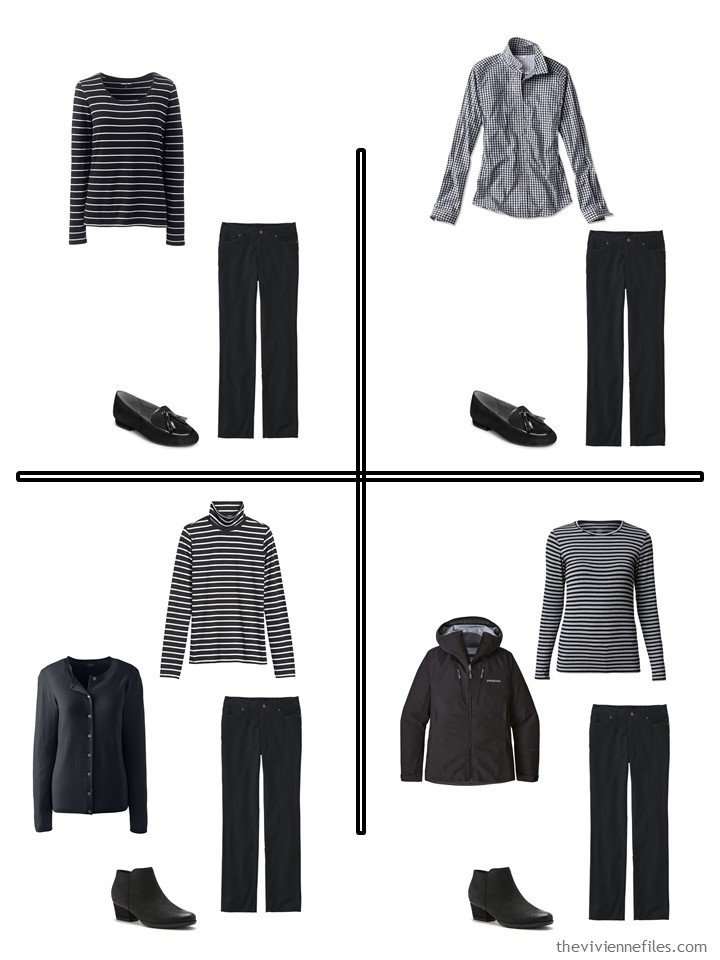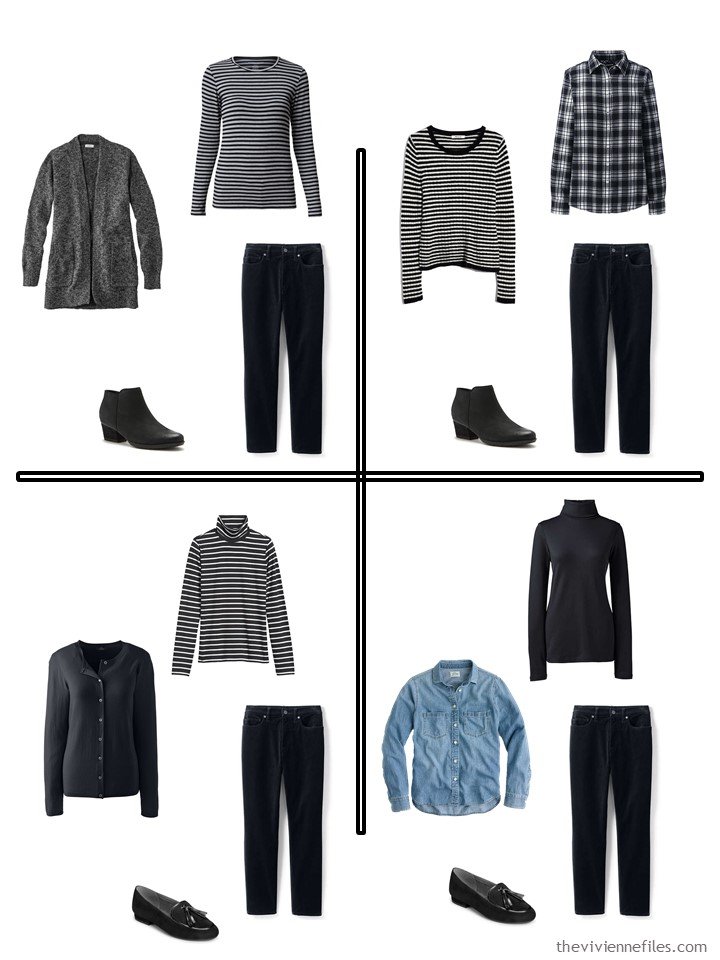 What can I recommend after our adventure? Kilkenny is worth a visit if you're in Ireland; there's a marvelously restored castle with beautiful grounds, as well as a few lovely churches, and some excellent restaurants and cafes!
The castle and abbey ruins scattered around the country are always fascinating to me – we loved Kells, and also found Jerpoint Abbey to be very beautiful.
In Dublin, don't miss both The National Gallery and the Hugh Lane Gallery. Both are free – museums and galleries in Ireland tend to be free, which might be the most civilized thing possible to do with art, science and history!
Where are you traveling to next? I'm off to Florida in a few days, and then to Paris in BOTH November and December! I try not to travel too much; I have to be careful of my health…
here's where I would insert a big sarcastic grin, if I knew how….
love,
Janice
p.s. 2 years ago, I was sharing the shop windows of Paris… Do I ALWAYS travel this time of year? (uh, yes, I do!)