August 5, 2019
Tee shirts and jeans will get many of us a long way in life, but it's about time we started dressing a bit more… not casual!
These pants can be pretty much anything other than jeans! (and no, I do not consider leggings, nor yoga pants, to be what we're looking for; they have their place in your wardrobe, but this isn't it…)
If I were only going to have 1 pair of pants that were NOT jeans, I'd definitely get a pair of cotton twill pants, similar to the summer dress pants that men wear. They're appropriate for almost the entire year – maybe not the screaming dead of summer, but any other time. If the overall design is simple, you will find that you can wear these pants with anything from a cashmere sweater to a rugby jersey!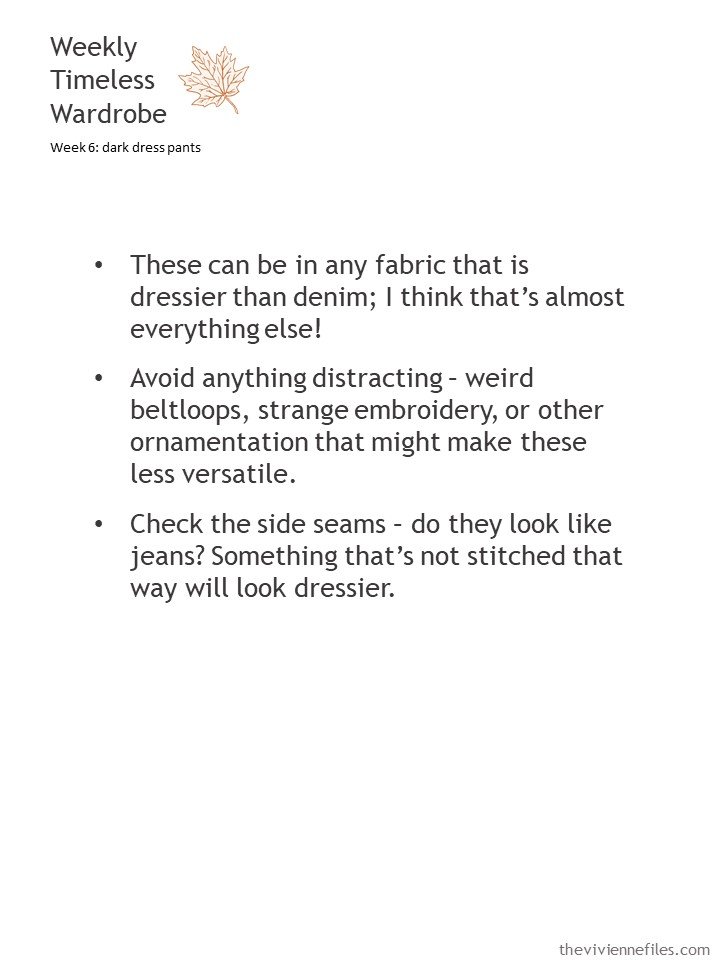 What can you do with a pair of nice not-jeans?
Never discount the fun that you can have with spiffy socks…
Browns seems to always require some tasteful blending of colors:
This next outfit is lifted almost perfectly from my own wardrobe:
I couldn't resist socks that matched the stripe in the plaid shirt; my pleasures are small and unusual, aren't they?
You don't have to look like you're actually going to play when you go to a sporting event, you know…
With 4 tee shirts, jeans and a pair of pants, you have (in theory) 8 ways to wear these six garments. None of those outfits, by themselves, would be amazing, but all of them, with some jewelry, shoes, and a bag, are perfect. Baby steps…
love,
Janice
p.s. 3 years ago I was helping an architect pack light in navy, ivory and hot pink!