August 30, 2019
When one of my favorite people in the whole world wants me to try something, I'm there for him! EVERY TIME!!!
She's An Event Coordinator…
And she's being sent to another property to supervise a Doctor Who convention. Her kids bought this for her; they thought it was hysterically funny….
She looked at the scarf for a few minutes, and then had an epiphany! She loves camel and olive, and she realized that this could work…
She bought a couple of sweaters to pick up her "new" accent colors, and found that it was indeed possible to pull together a travel capsule wardrobe using a VERY unlikely color palette…
She forced her kids to come into her room before she packed, just so they could see what she had done!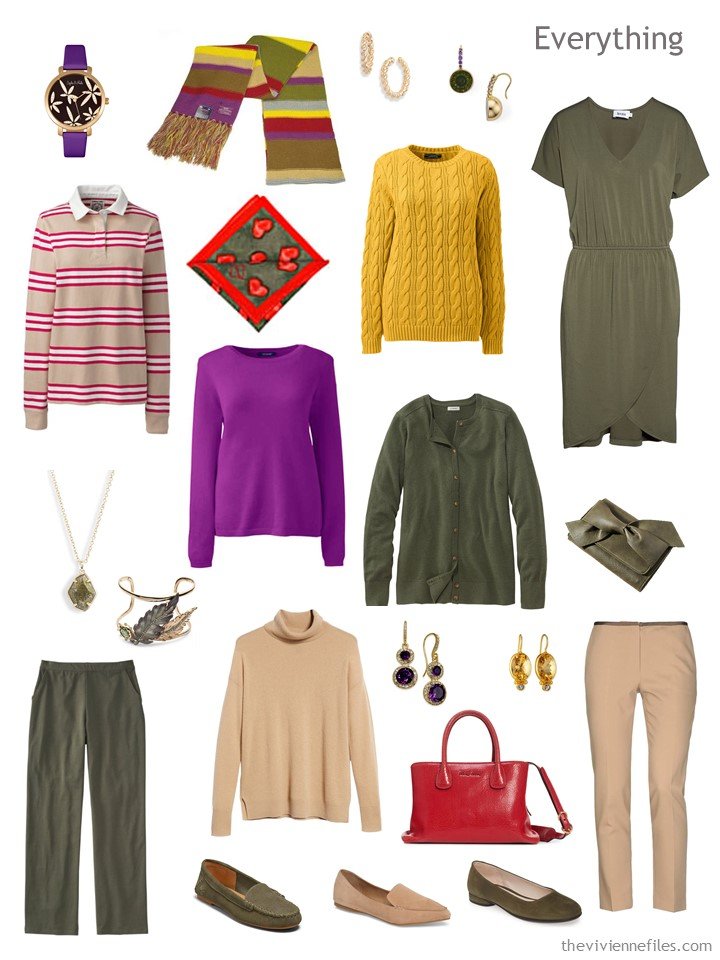 She was particularly thrilled to see how well even the most unusual accents worked when she had her core of neutrals in place: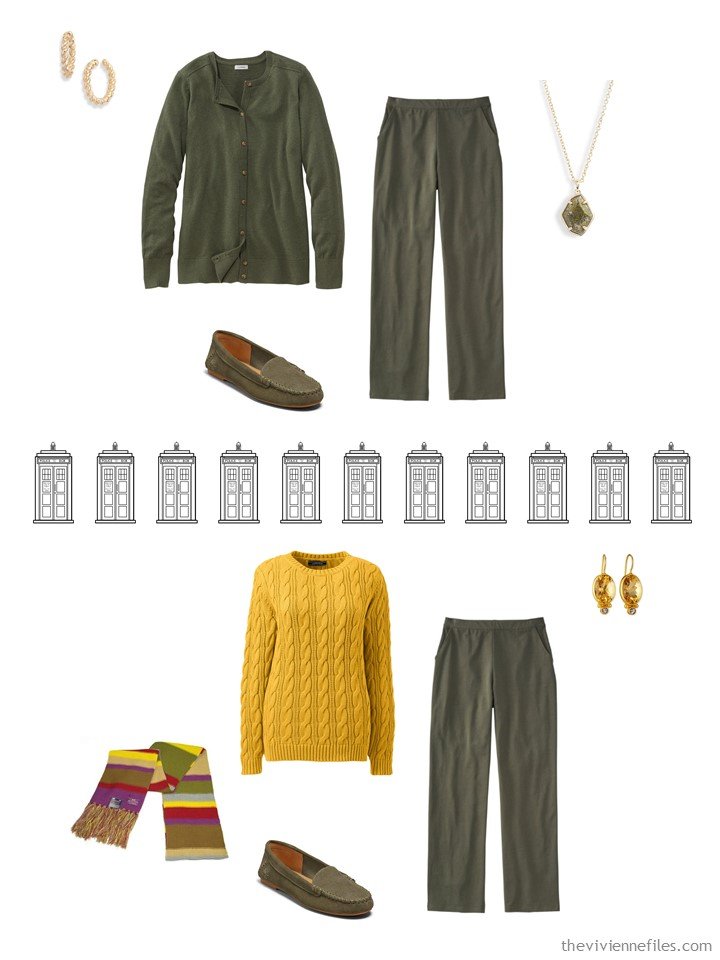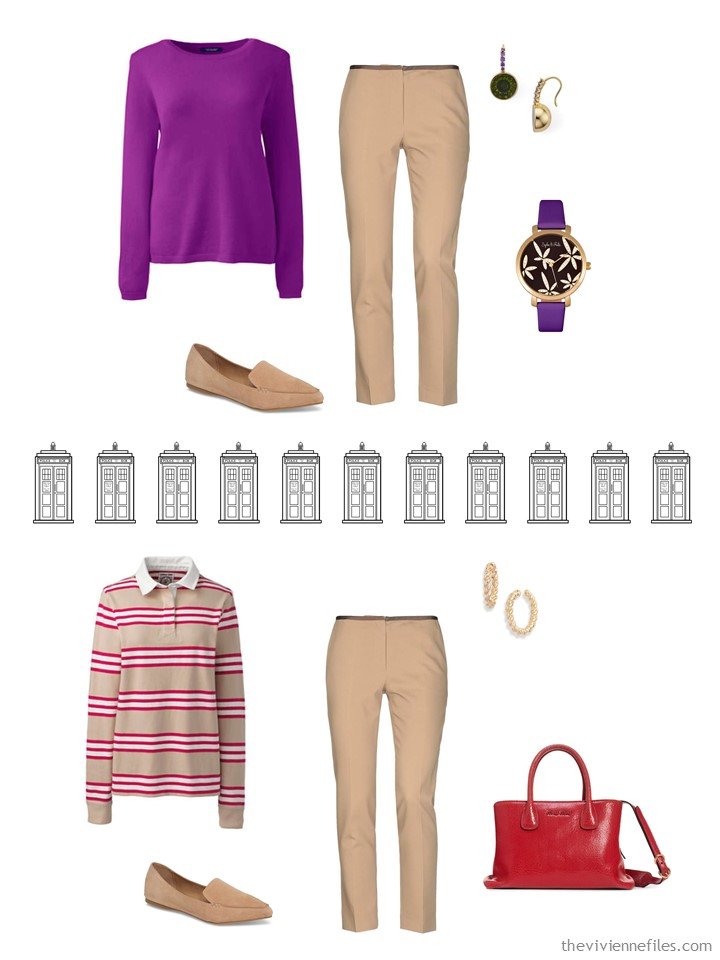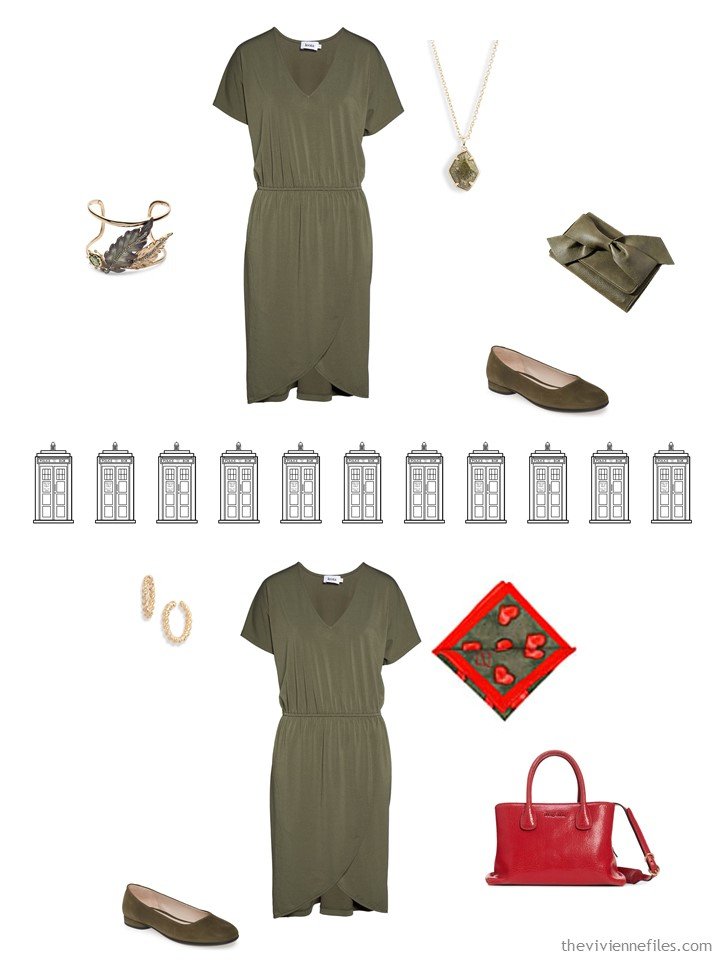 So if you're ever tempted to attend a "cos-play" event, but don't want to dive all the way into the costume thing, you have options!
And how well would this work for homecoming, or a sports team related weekend?
love,
Janice
p.s. 3 years ago, I accented a classic navy dress with all kinds of pastel colors.…