July 31, 2019
She loves to travel alone….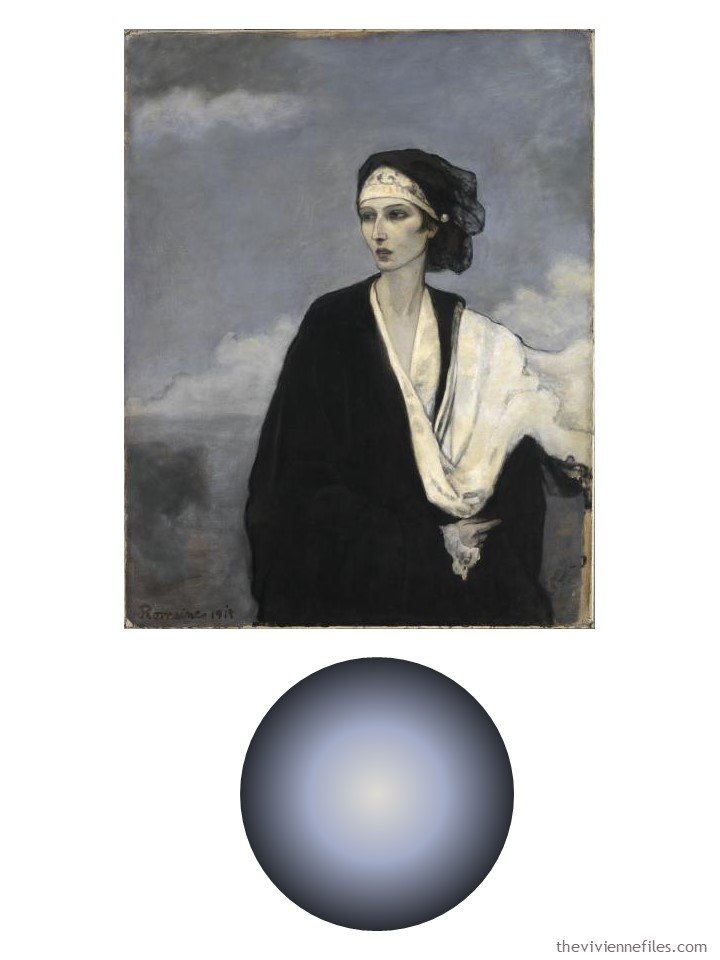 She carries her own luggage, thank you! And she can lift her bag into the overhead bin, too. It's a point of personal satisfaction that she's strong enough to be self-sufficient… (it's an accomplishment to hold onto as long as possible, isn't it?)
In the course of planning what to pack, she grew to see that working in clusters of 5 garments would be easy to sort out in her head, and also gives her plenty of outfit possibilities! The right 5 garments can translate into 8 outfits…
It's not that she plans to travel forever, and must never EVER repeat an outfit; that's kind of silly…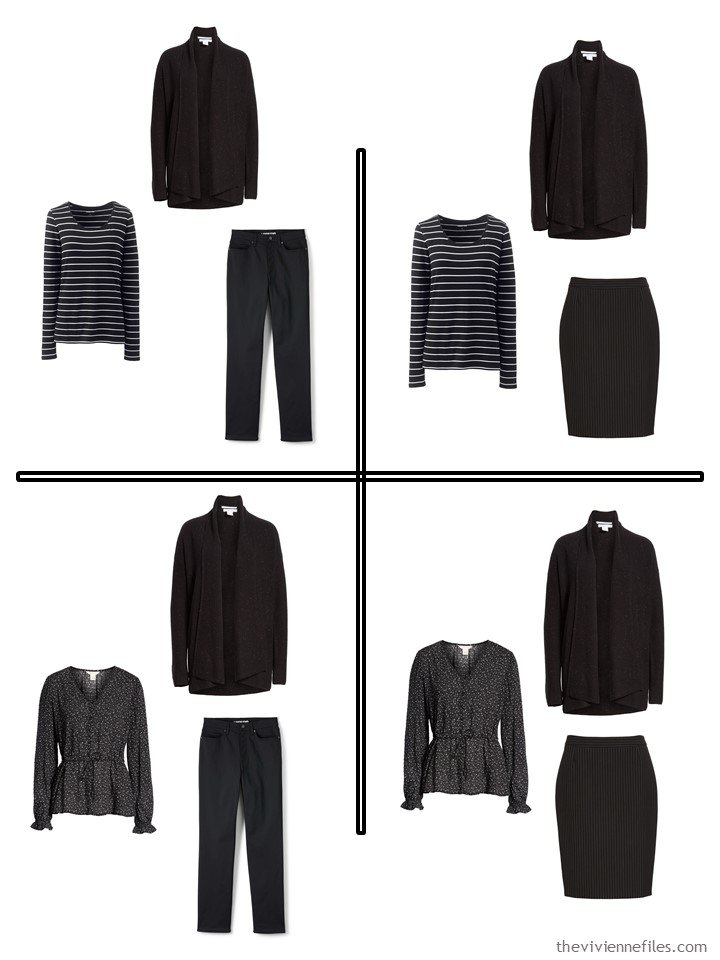 But what if something is stranded at the laundry? What if the weather gets warmer (or cooler)? What if she wants to do something very casual, or rather dressy? THESE are the reasons that having options in your travel wardrobe is a good idea…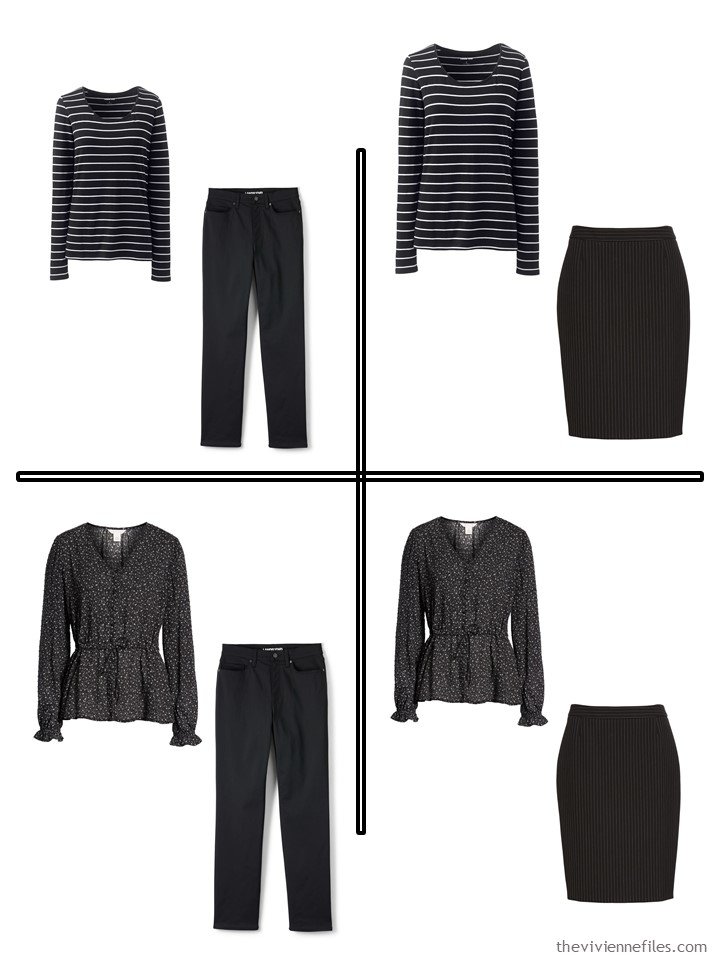 Of course, she'll dine out. She will go to museums and galleries, and LOTS of bookstores…
But she also wants to hike a bit. Maybe lay on the grass in a park and look at the clouds? She's ready for that, too!
If she's traveling near a pub, or the shore, or a forest, or a sporting event, she will be in good shape!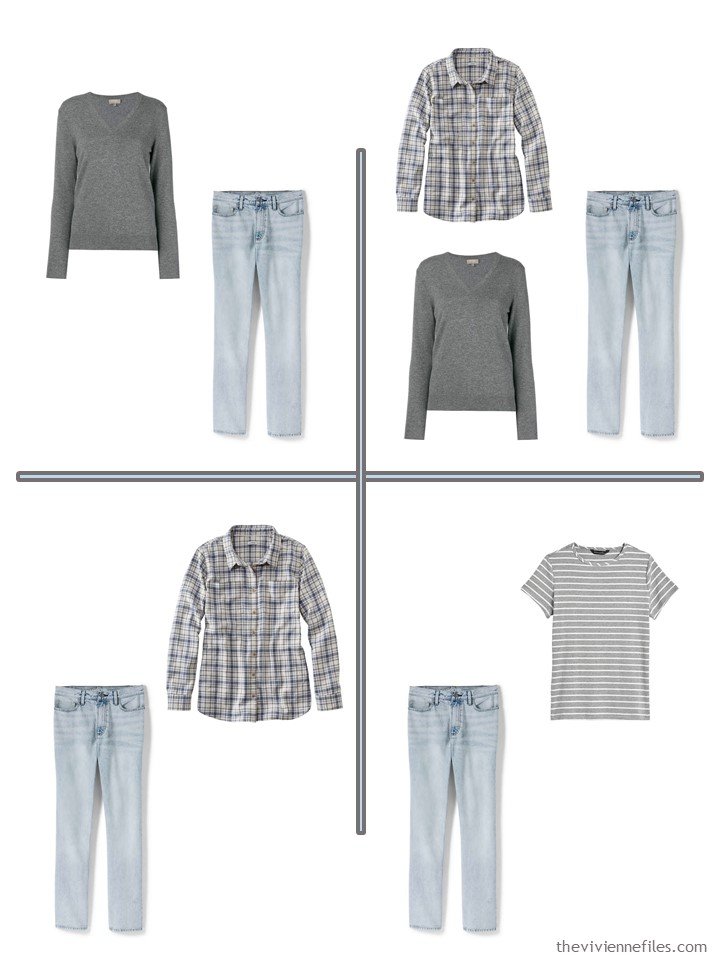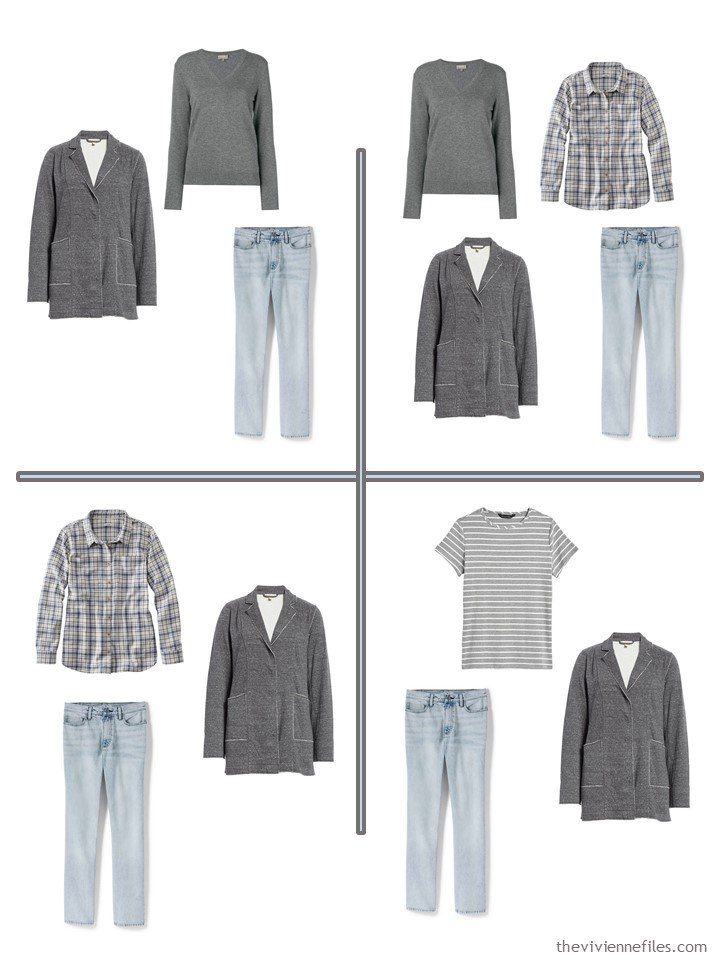 Her clusters are in 2 different moods, but they have enough "overlap" to make a pretty practical travel wardrobe!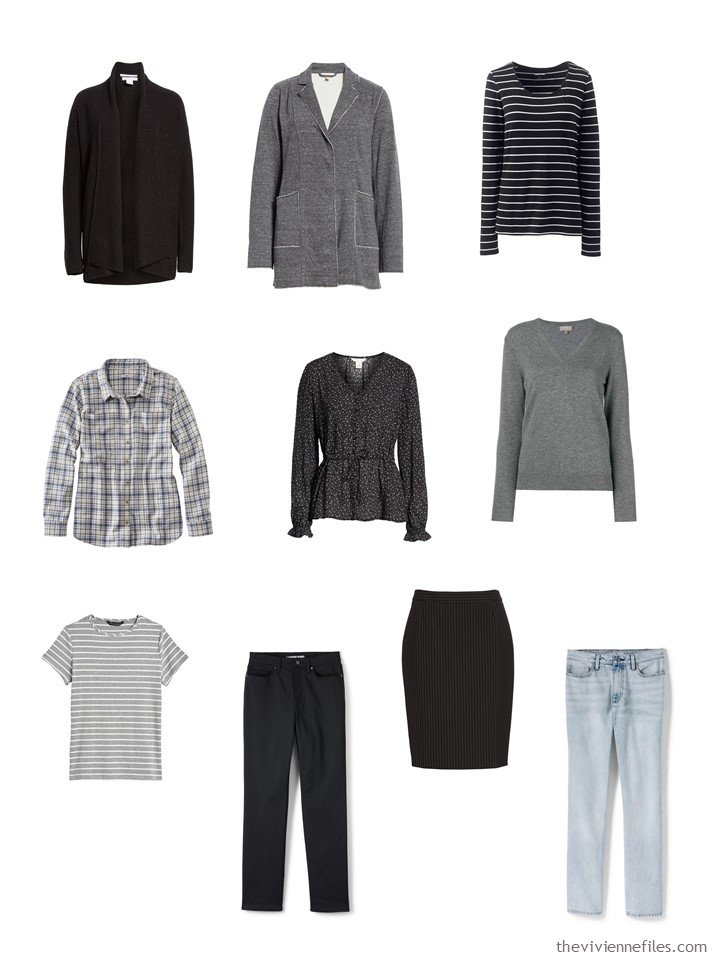 Things from the 2 clusters can be worn together!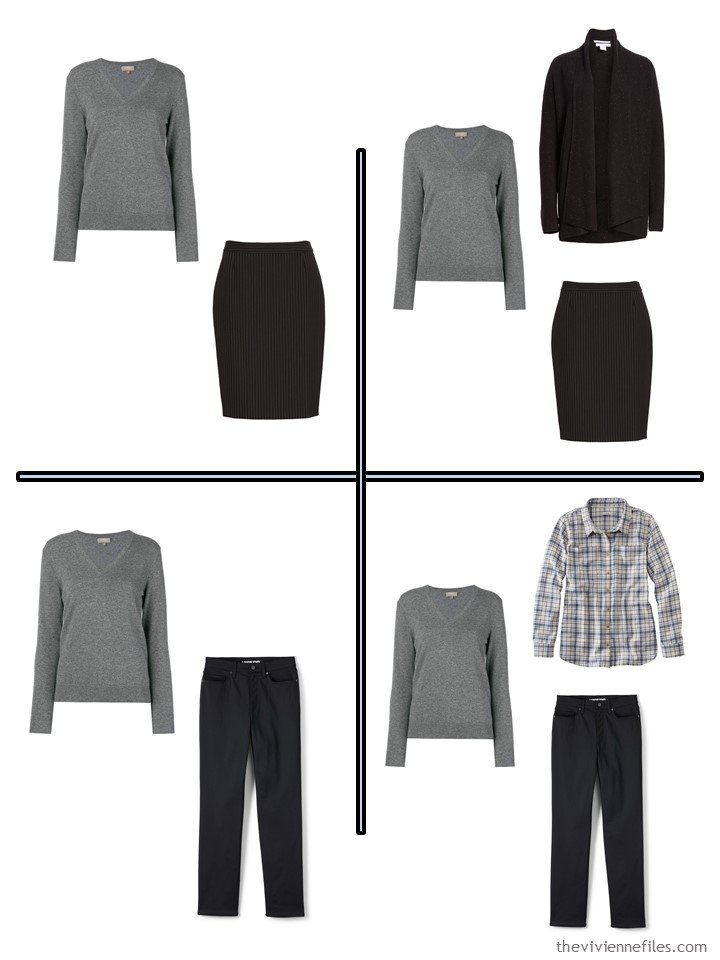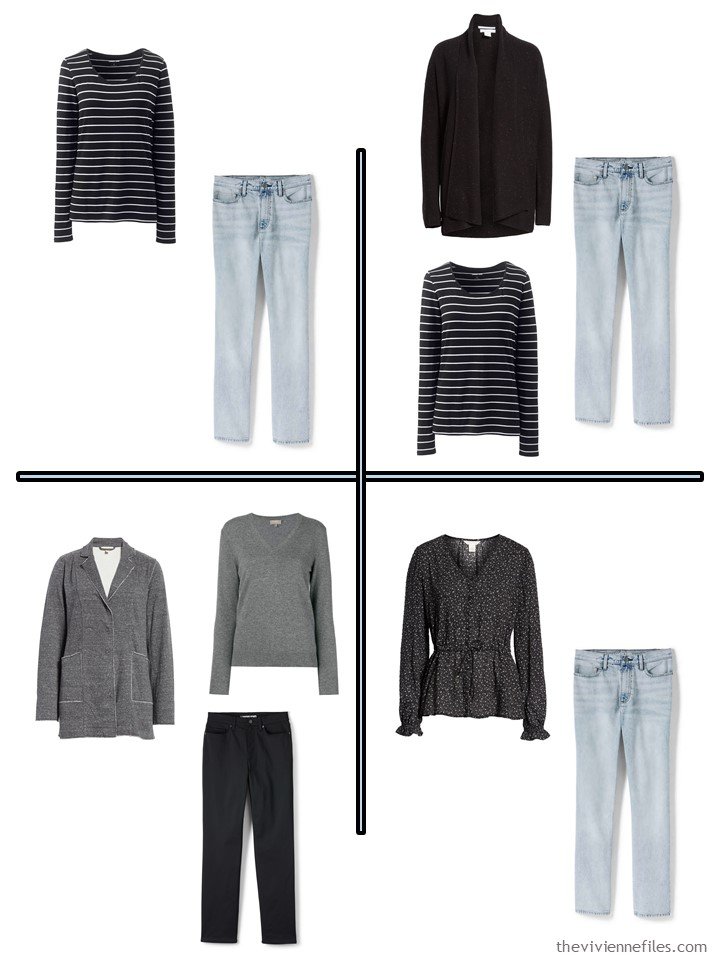 Yes, she will need to do a couple of pieces of laundry, but she might be able to go for quite a while with only 10 garments….
So what if you're going away for 3 months – a guest lecturing position? a sabbatical? a professional training course? Imagine building onto this wardrobe with 2 MORE clusters…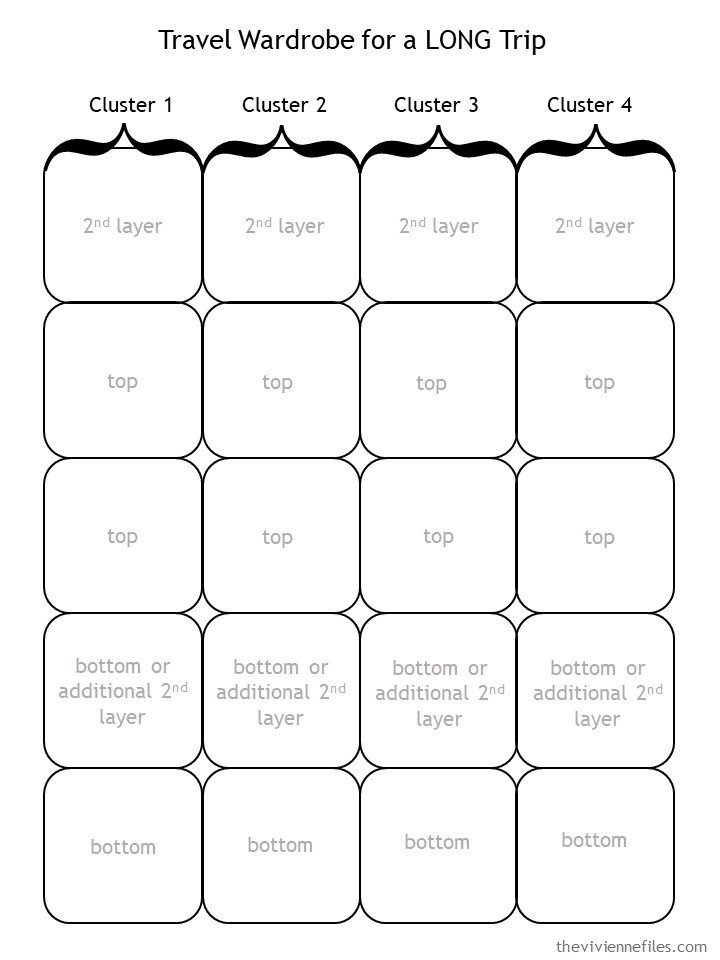 This could be your entire seasonal wardrobe, if you plan carefully!
Should I expand this, and should I show accessories?
love,
Janice
p.s. Back in 2015, our heroine and her love went away to the spa…