April 17, 2019
Why yes, I am buying this one NOW…
These are colors in which I can (and do!) live…
Summer Long Weekends…
In the United States, there are 3 "built-in" long weekends during the summer – Memorial Day, at the end of May, the 4th of July, and Labor Day, at the end of August. Clever women manage to sneak in 1 or 2 more…
This heroine and her family have decided that they're going to take a handful of "medium-sized" road trips this summer and see some attractions within a 4-hour drive of home.
It's going to be a treat, though – they've committed to hotels with pools, and at least 1 good restaurant nearby!
And so our heroine is putting together her travel wardrobe for ALL OF THESE TRIPS… She will do laundry when they get home, and (theoretically) set aside these pieces for the next adventure. Not a crazy idea, to me…
She starts with her neutrals:
Black, because she LOVES black…
And shades of bone, ivory, and unbleached linen, because she's finally learned that mixing shades of these colors can look very elegant!
Then… ACCENT COLORS!
When she assembles all of these pieces, she sees clearly that there's really no bad way to put these pieces together! What blissful ease of dressing when you're about to go visit The World's Largest Ball of Rubber Bands!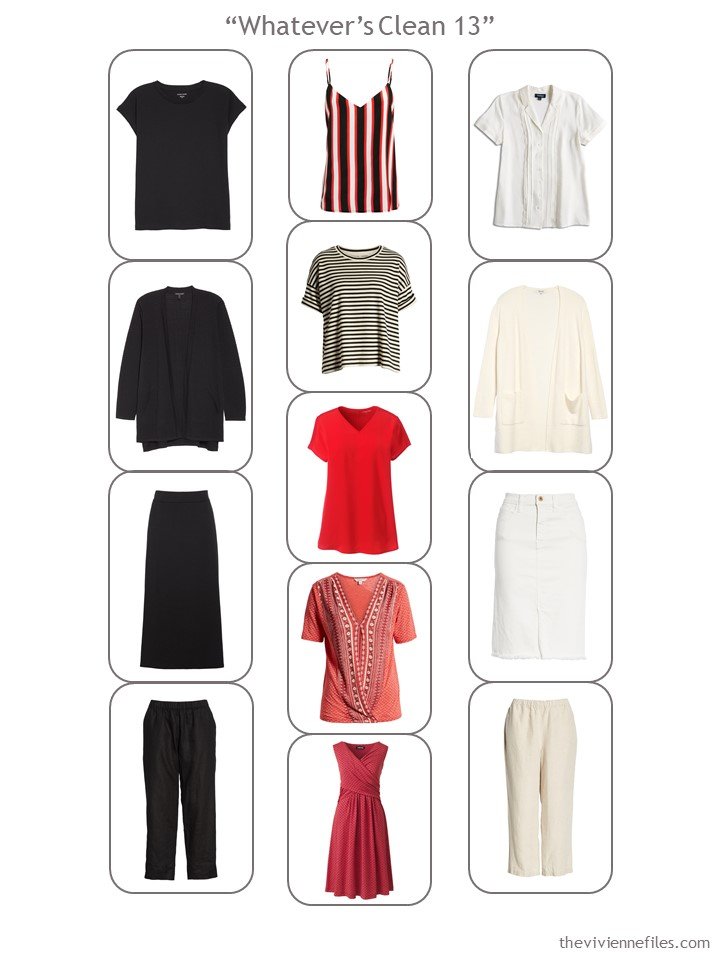 She's not feeling that she will need lots of accessories, so she sets aside the absolute minimum she wants to remember. In reality, she will probably pack at least a bit more jewelry, and a pair of athletic shoes for "serious" walking!
She puts everything on the clothes drying rack, just to make certain that it looks completely and versatile: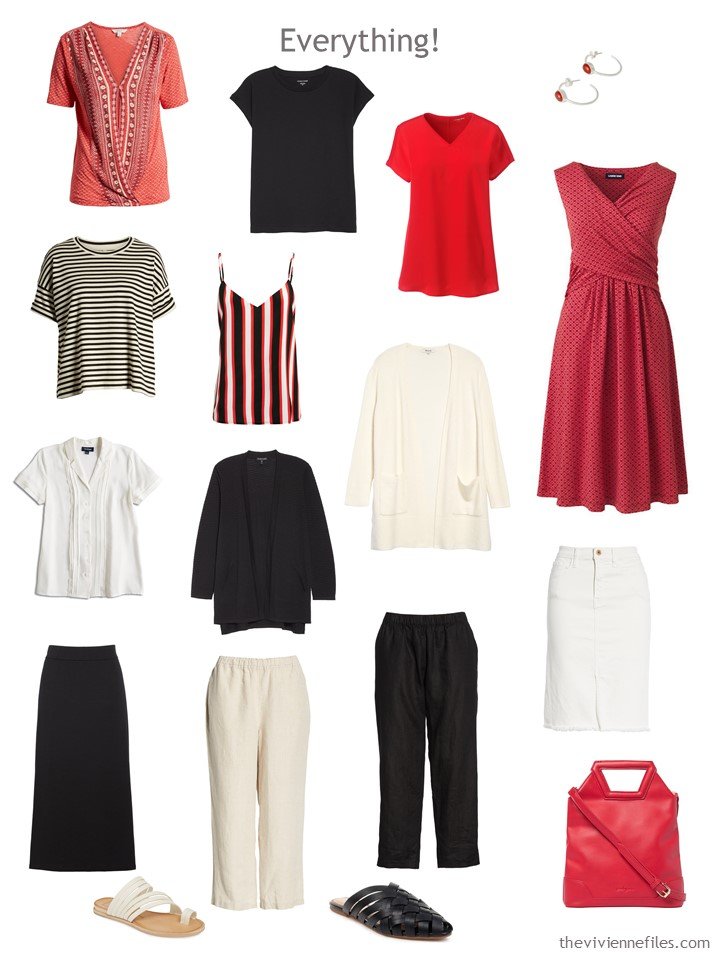 Okay, she sometimes over-plans! But there's no waste of time in making sure that you have some complete, comfortable and flattering outfits available in your travel capsule wardrobe; better you check things now, rather than realize somewhere in central Kansas that you don't have enough tee shirts…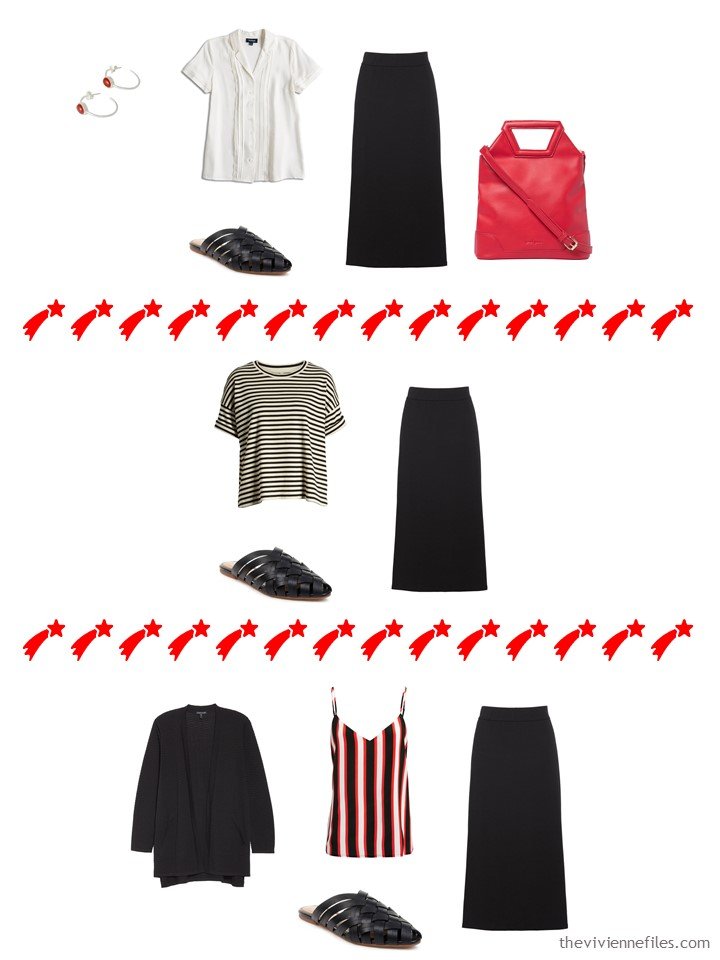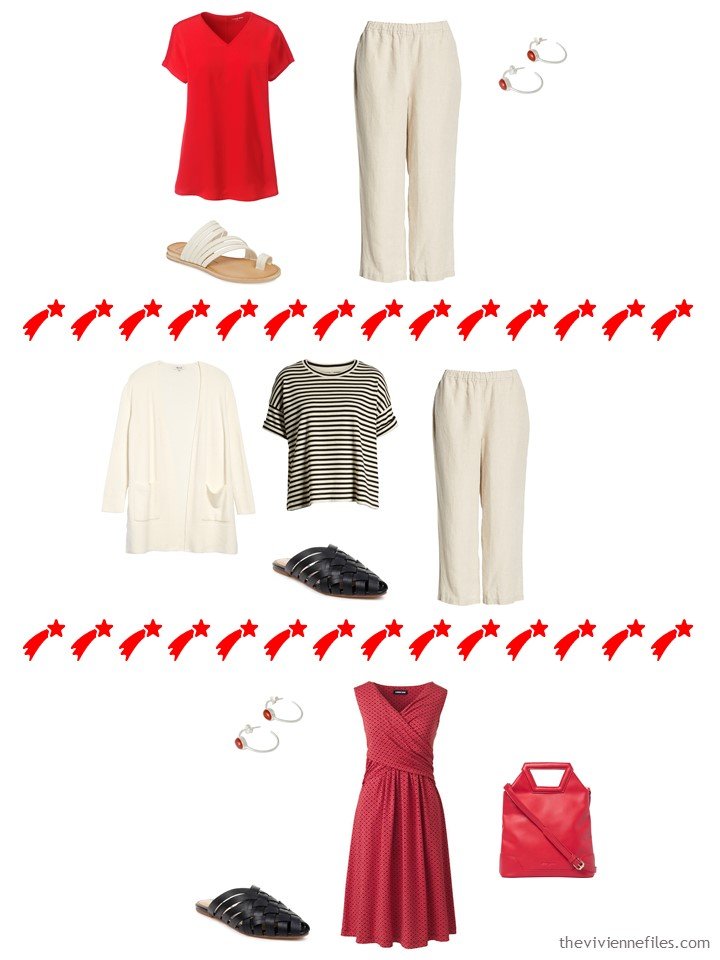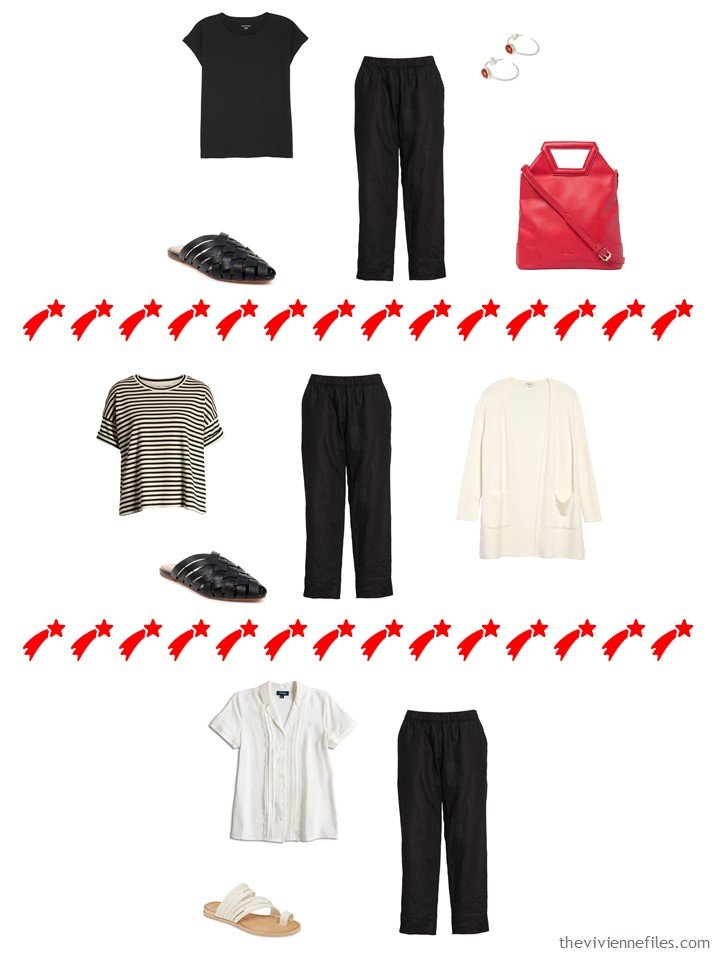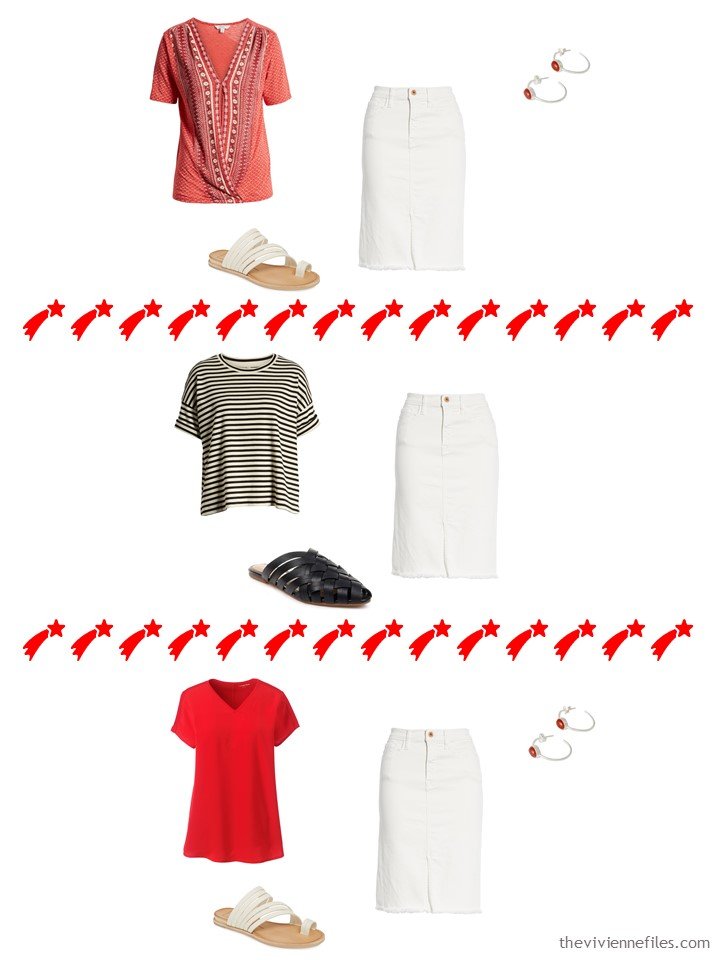 Imagine how fun this summer could be, with children who help with the planning, and a partner who's completely enthusiastic!
love,
Janice