April 12, 2019
After retirement, they decided that they were going to travel to a new destination every 3 months for the first year! Just for a few days….
In the winter, they went somewhere warmer – I'm not sure, but it might have been Barcelona?
When our heroine and her sweetheart hatched this plot, our heroine chose this very evocative painting as her color inspiration: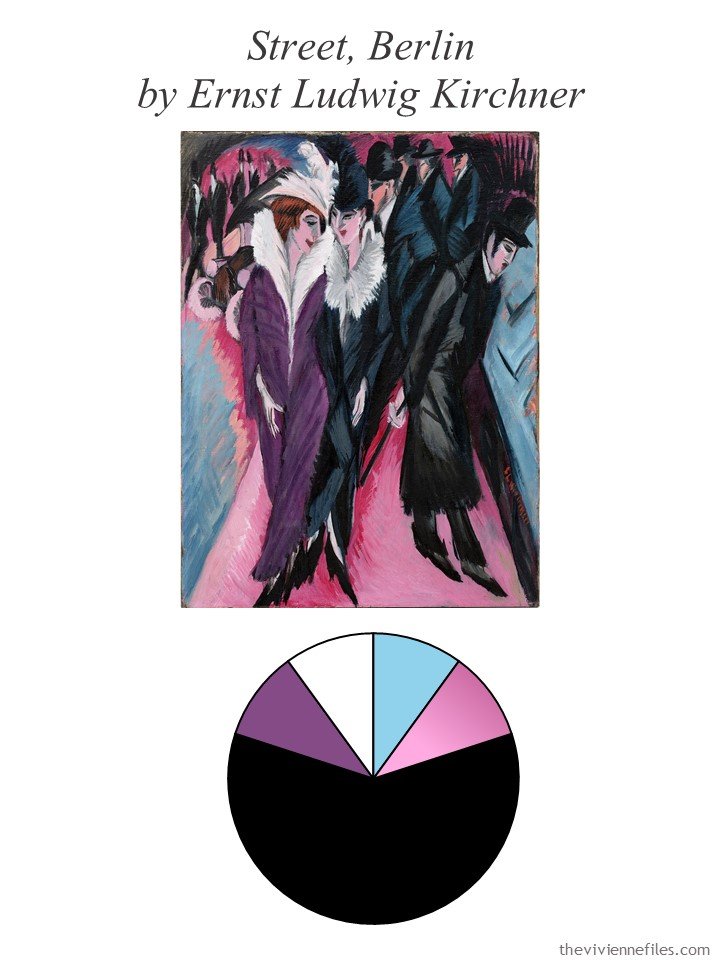 Yes, April in Paris
She's very excited…
Maybe a striped top is cliche to wear to Paris, but she loves her travel outfit – classic, simple, comfortable…
And since retirement is rekindling the romance in their lives, she's sticking with some pink accents. Something about pink just feels romantic to her. And her true love seems to agree!
She spent a surprising amount of time choosing her things to pack; she figures that if she does all of the thinking and planning now, she can just relax and dress with ease in the hotel. (she loves unpacking in the hotel…)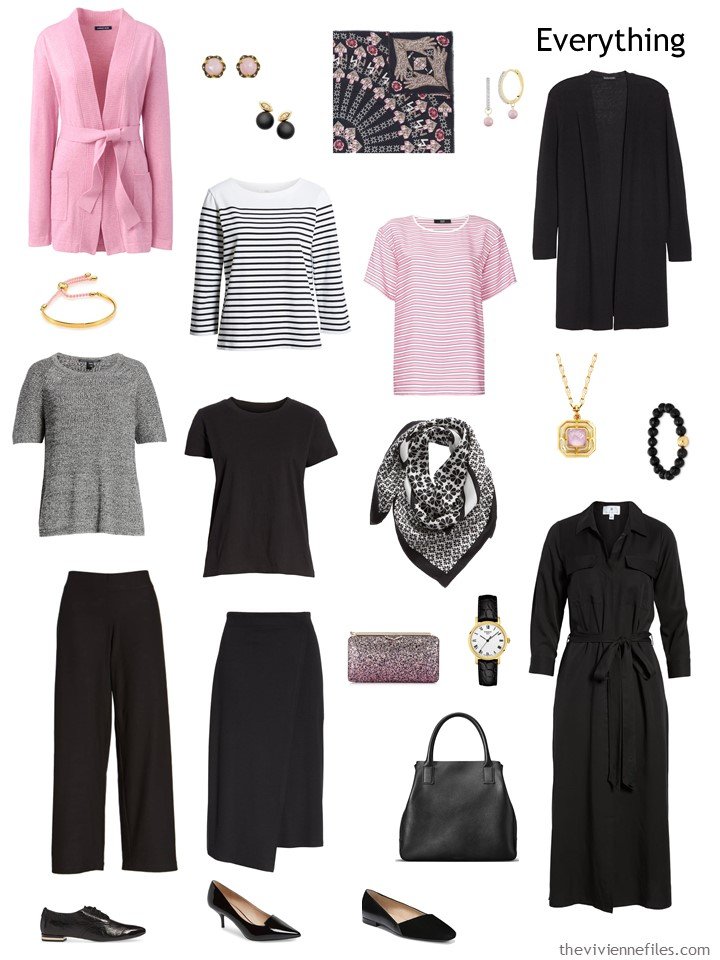 After their trip back in January, she feels much more comfortable traveling with a small bag and a tidy travel capsule wardrobe. But just to be sure, she charts out a few outfits in her mind… (it never hurts to step through every aspect of a planned ensemble, just to make sure that you didn't forget the right shoes, or the earrings that you love to wear with your favorite blouse…)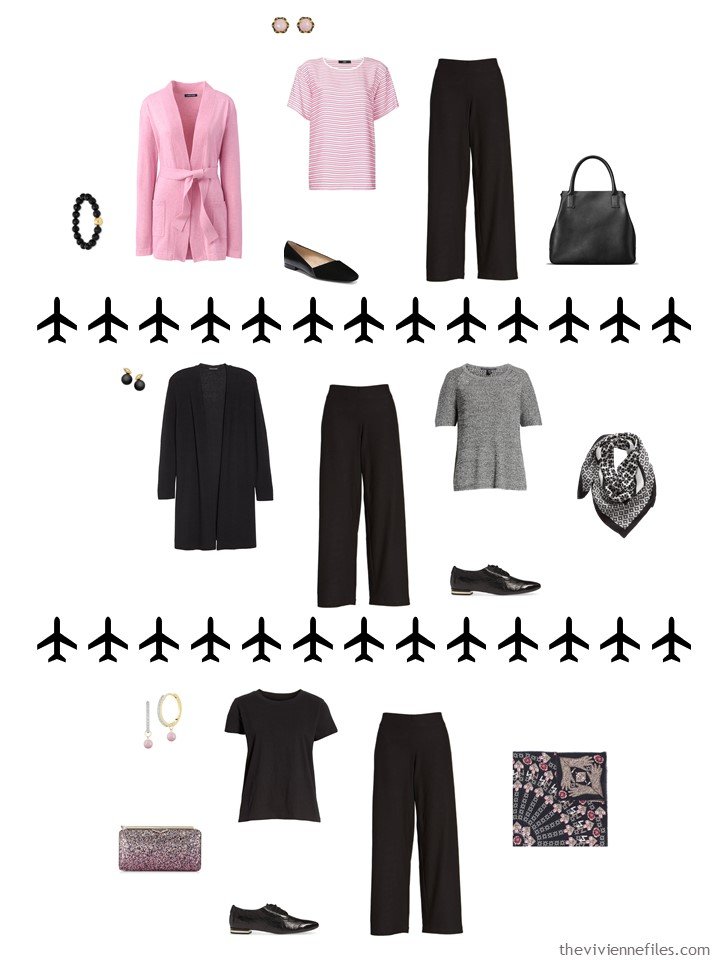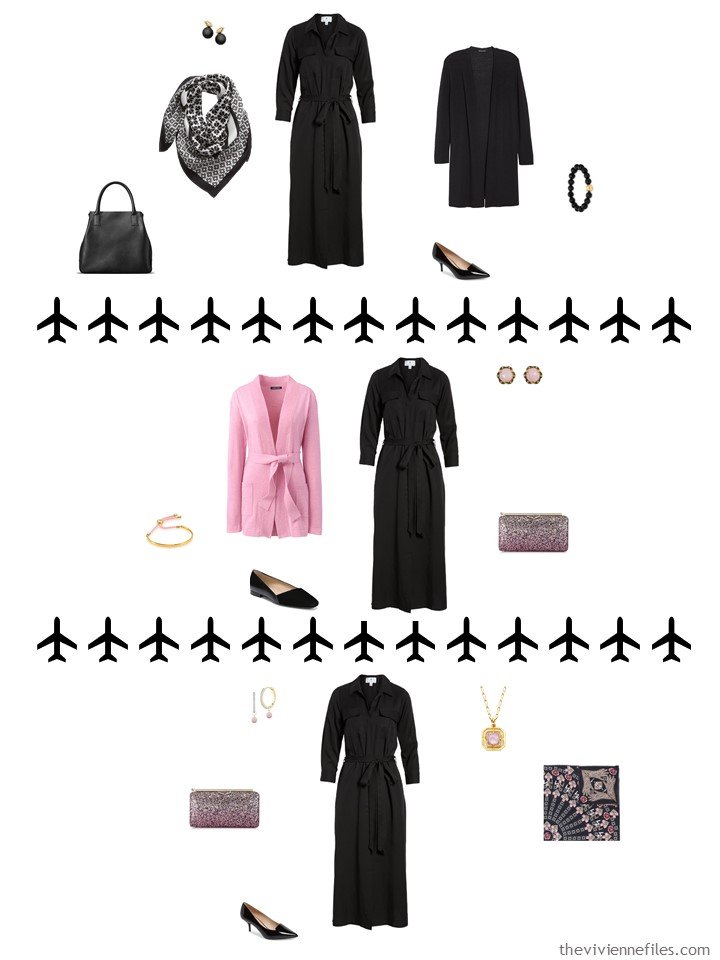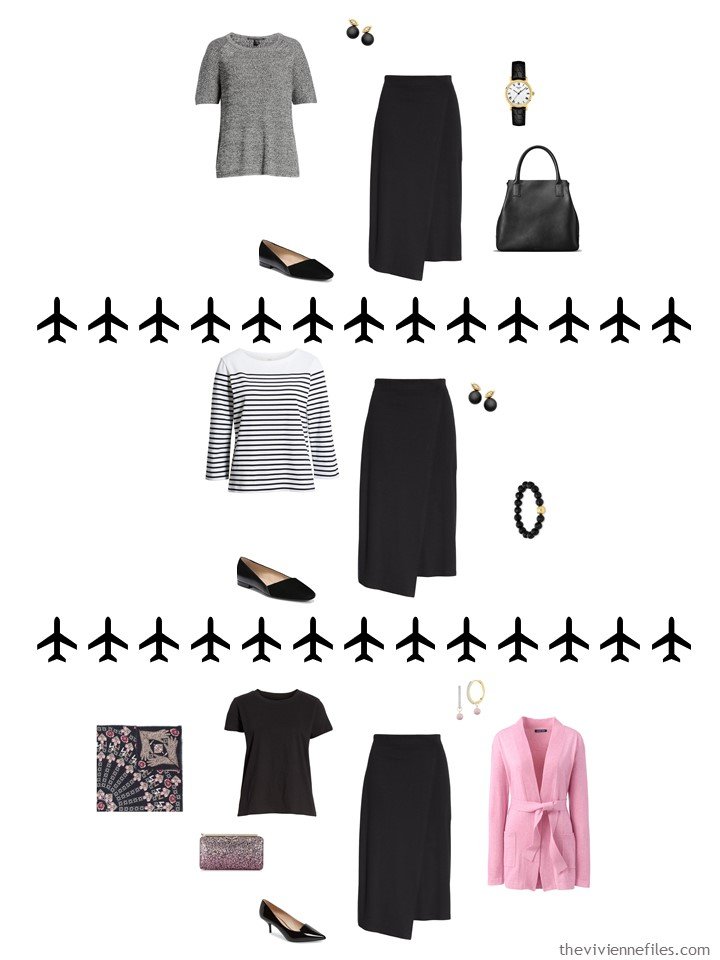 If the weather is warm, she might have to do some shopping…
Have you ever HAD to buy something while on vacation? Last May, in Paris, the weather was SO warm that I had to buy a tee shirt and a pair of shorts. That hasn't happened to me in a long time!
love,
Janice
p.s. This is how her "2-Season" wardrobe looks; I think this is really pretty…