April 10, 2019
Ah, our friend who just got the job running a quilt museum! She's going to her first quilting conference…
Her work surrounds her with colors – brilliant colors, brilliantly combined by (mostly) women with unsung artistic skills. As much as she loves the colors, she has decided to dress more neutrally – she doesn't want to distract from the beauty of the work that she's curating. Thus, she's chosen a simple, but quite interesting, painting as her travel wardrobe inspiration: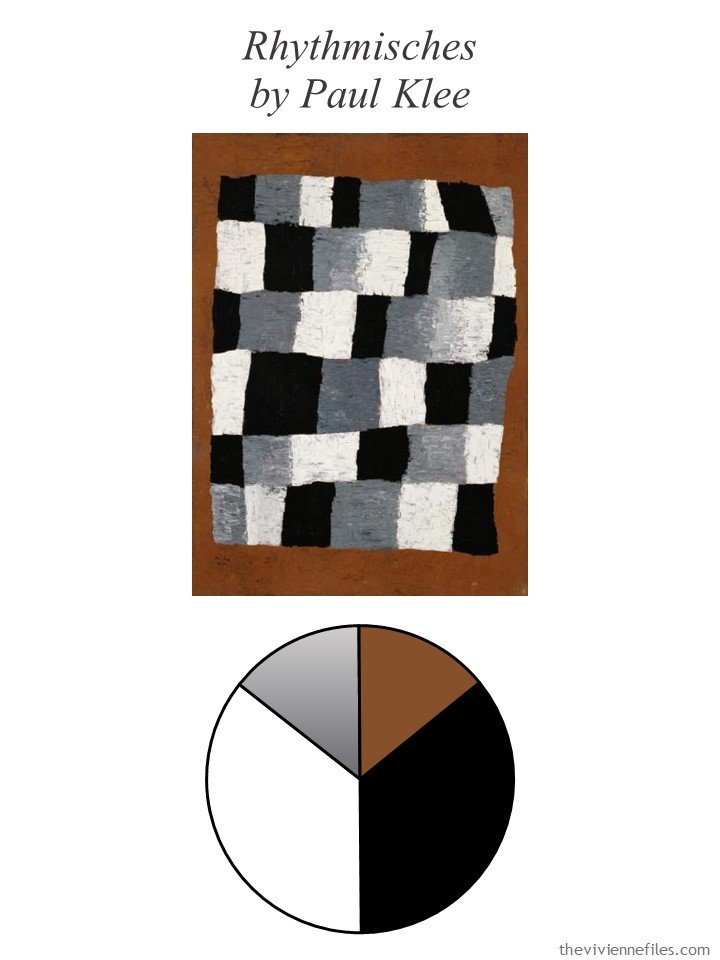 She will be going straight into seminars as soon as she arrives, and she will be met at the airport from an official of the conference, so she's wearing a dress to fly in! (it's a short trip, in all fairness…)
In order to keep getting dressed as simple as possible, she's decided to pack all "black core" garments, and then use cardigans and a cool vest as her 2nd layers. She loves her pearl jewelry, and really cool accessories…
It feels a bit odd to her to pack so few things, but she's only going to be at the conference for 2 days! And she's beginning to really like the simplicity of her travel wardrobe; it makes getting dressed each morning effortless….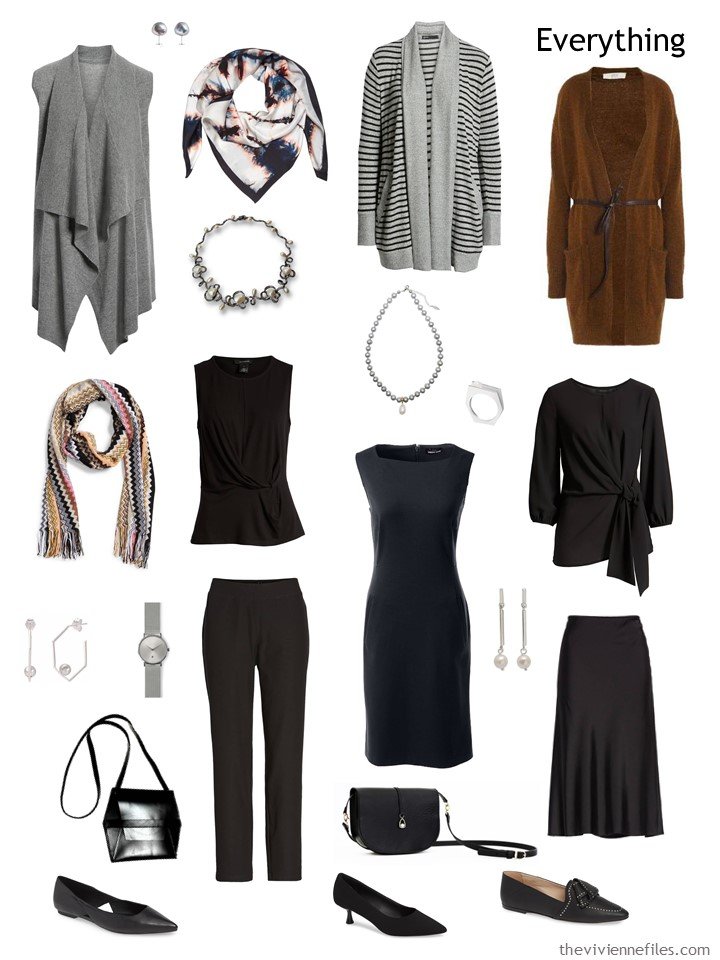 In order to calm herself down a little bit about only packing 6 garments, she pauses before she packs her bag and thinks her way through a handful of outfit possibilities: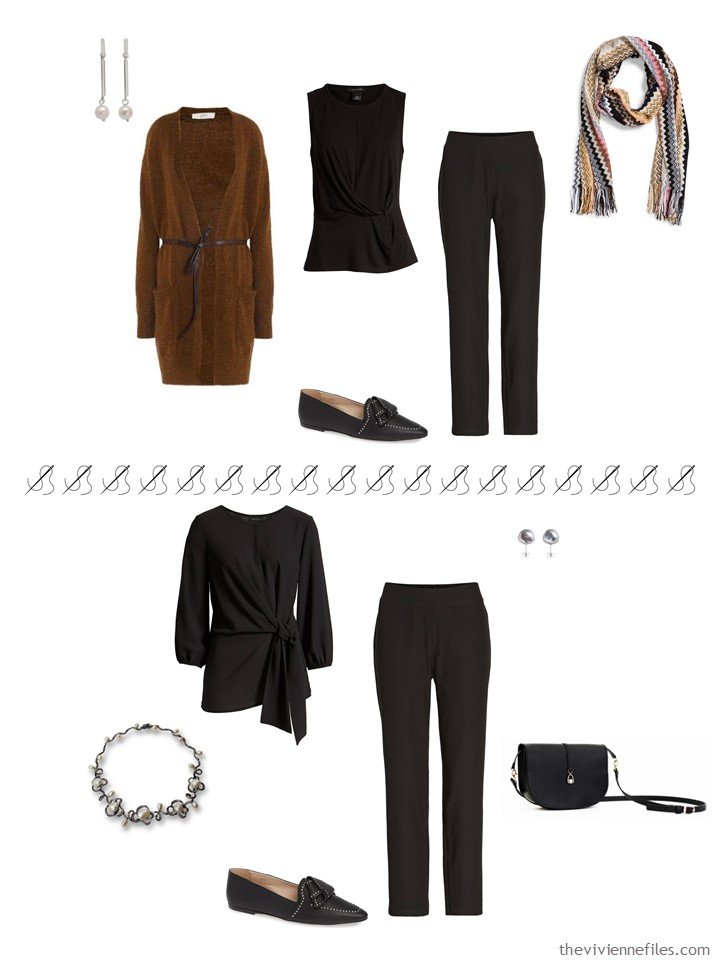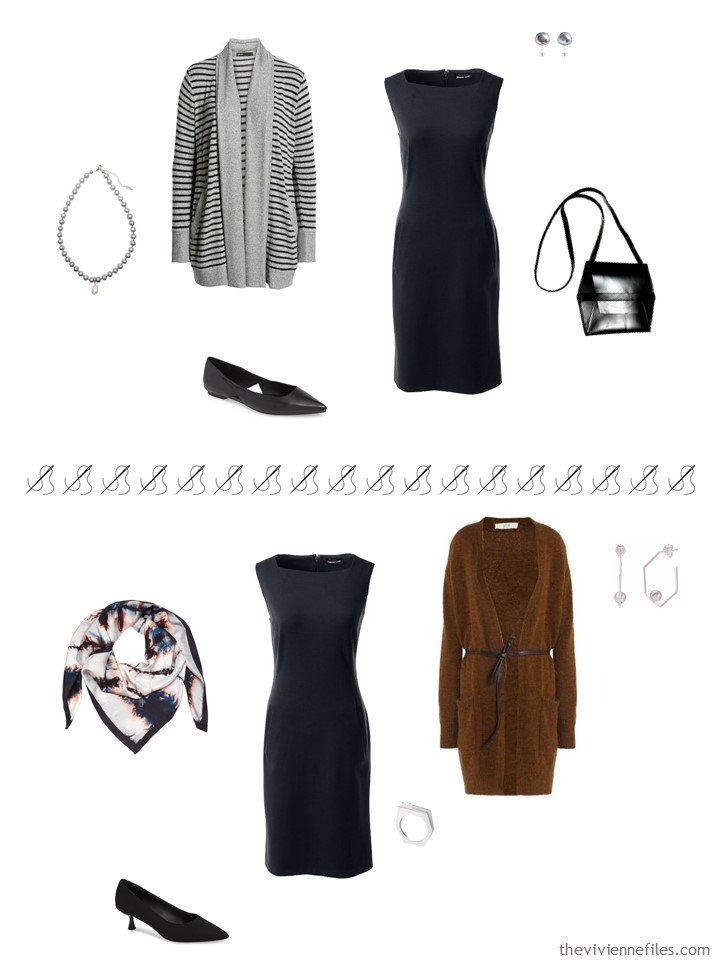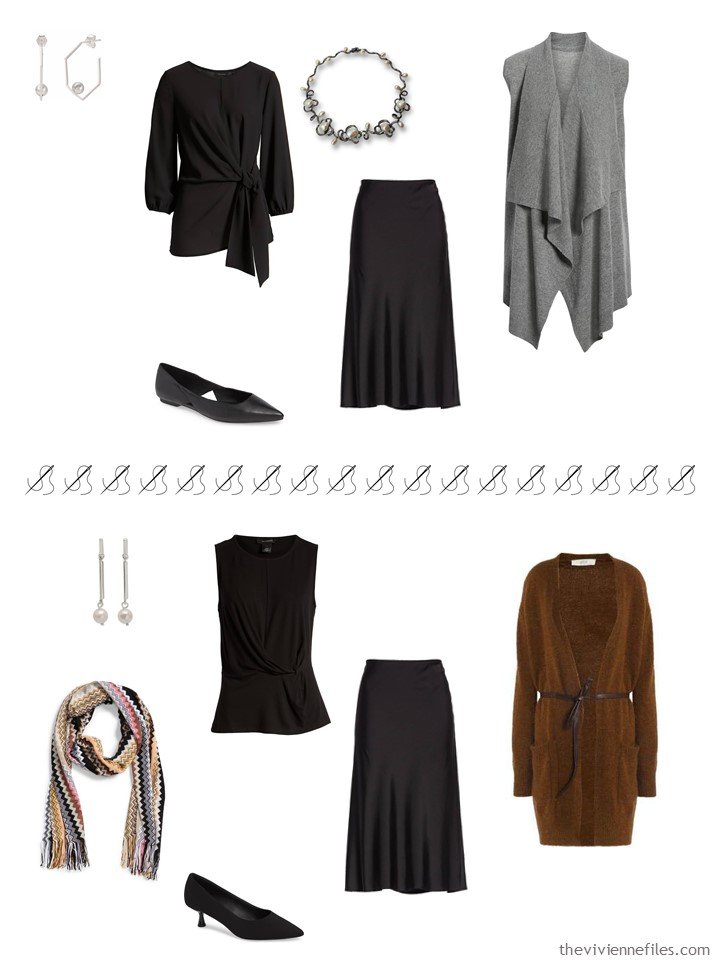 Whew! That helps… She's confident that she will be able to easily get ready both mornings, with comfortable shoes, and something very pretty to wear!
At least she will be physically comfortable; she's still adjusting to the idea of being a "quilting authority" and sitting on conference panels. Happily, quilters are the nicest people imaginable…
Just for interest, let's take a look at her current 2-season travel wardrobe: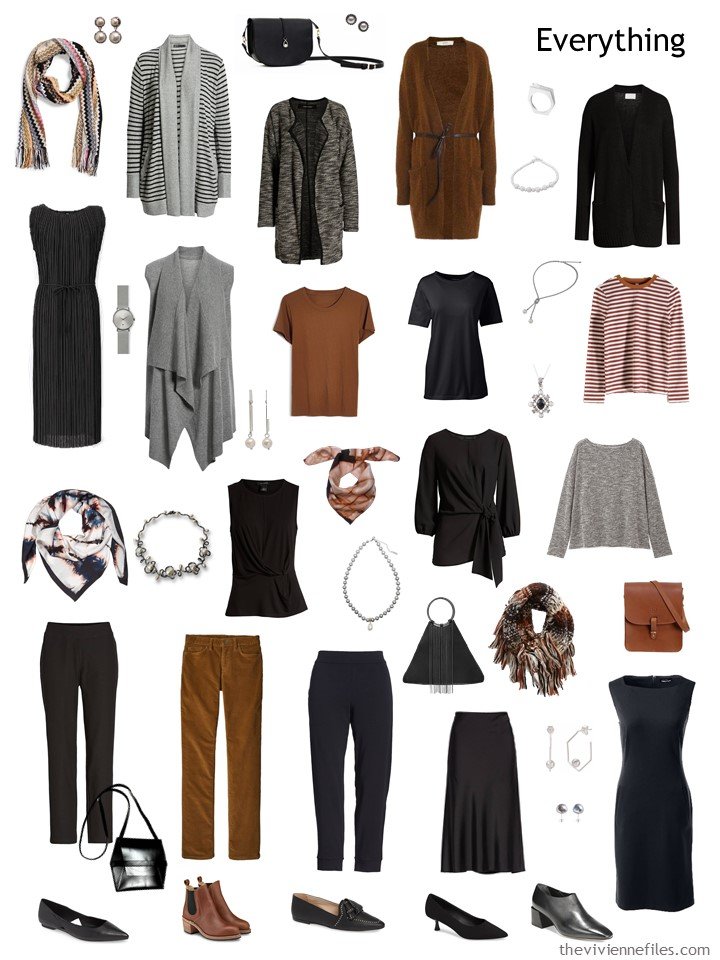 Imagine the joy of being able to turn your hobby into your work! That's sort of what's happened to me, with The Vivienne Files!
love,
Janice