January 21, 2019
When they retired, they had a list of places that they wanted to visit. So, this first year of freedom, they're going to a new destination EVERY THREE MONTHS! Just for a few days, but they're going to do as much as they can manage, while they're still young enough to enjoy it!
When she started planning for all of these trips, she chose this painting as her inspiration. They're going to visit large cities, somewhat glamorous (to her!). So she's going to dress up and enjoy every minute!
There are quite a few colors in this painting, but she has isolated her wardrobe plan to these: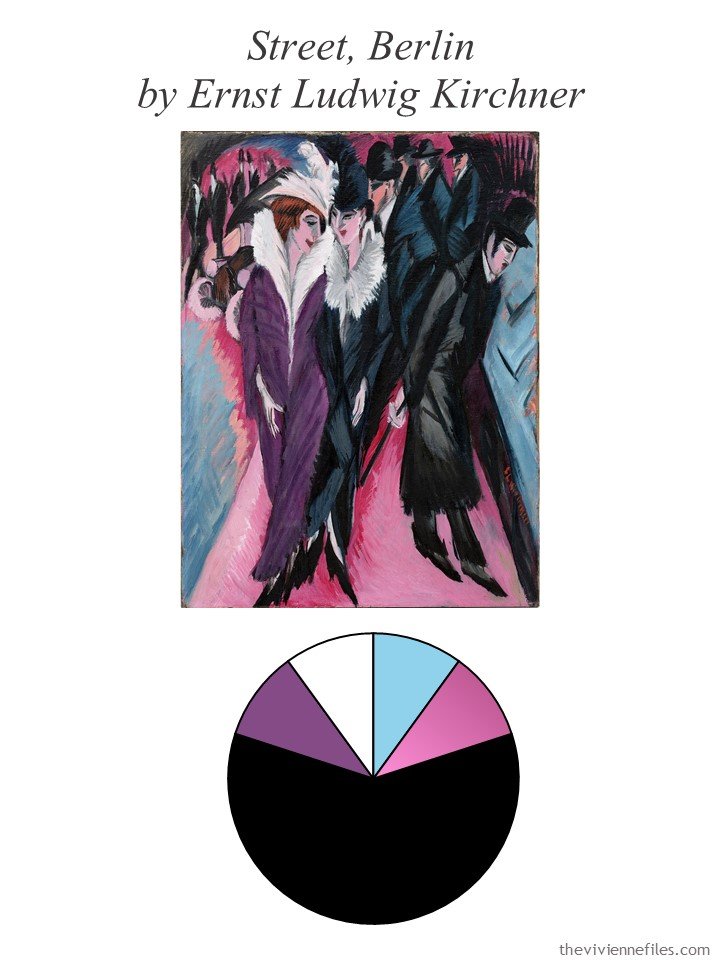 If you look closely, you can easily find grey, and 2 other shades of blue…
Their destination is warmer than where they live, so she's dressing in layers that will keep her warm on the trip, but which can be used in a variety of ways during their visit:
Since this first trip after retirement is going to be full of romance, she chose to really focus on the pink-ish shades available in her plan:
Since they're only going for a few days, she's comfortable having 1 pair of pants, 1 skirt, and a dress. She's willing to have laundry done if necessary!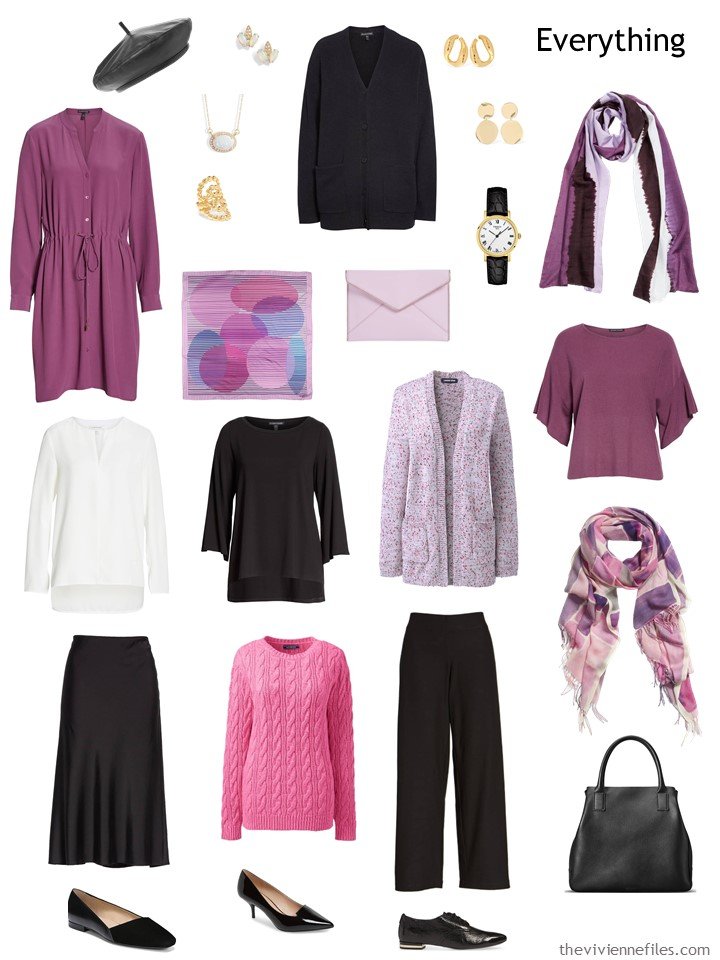 Only NINE pieces of clothing… She's not sure she will have enough options…
So let's find FIFTEEN different ways to wear these pieces for our heroine!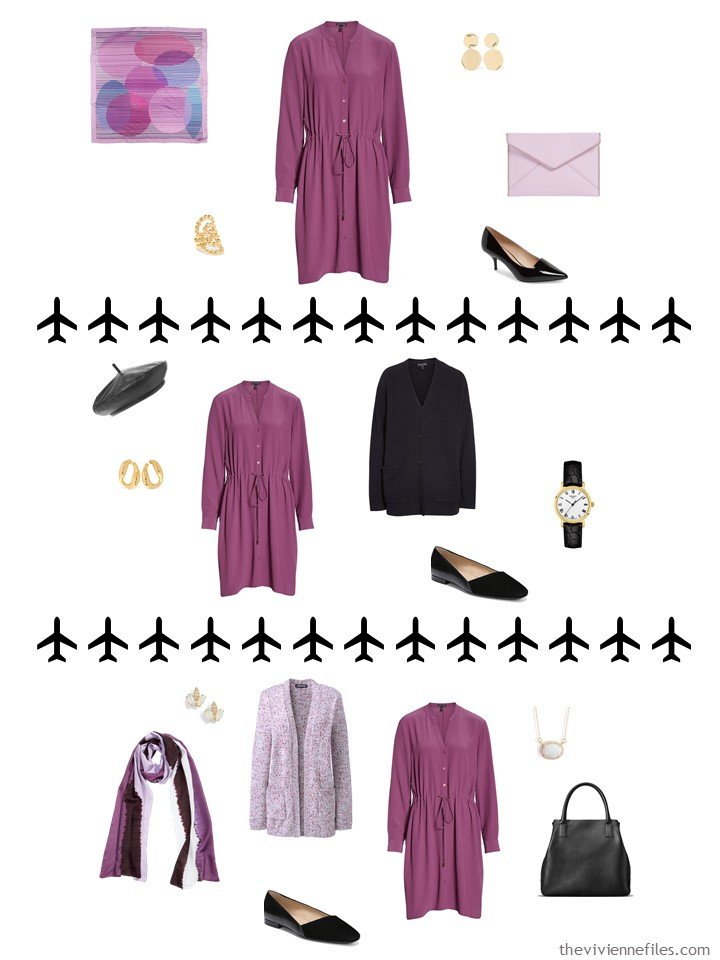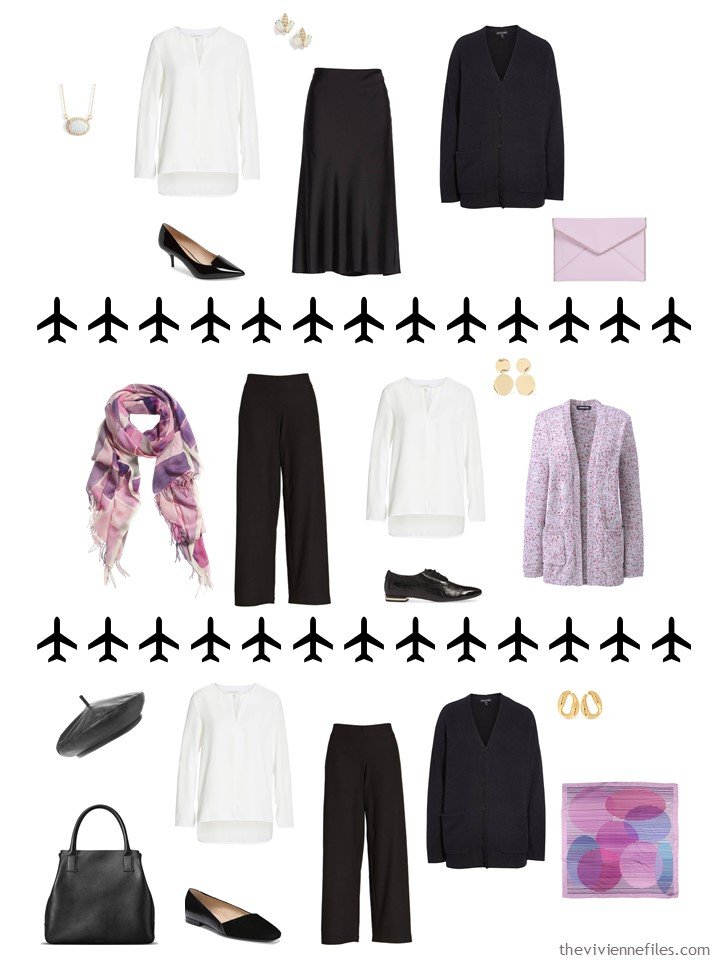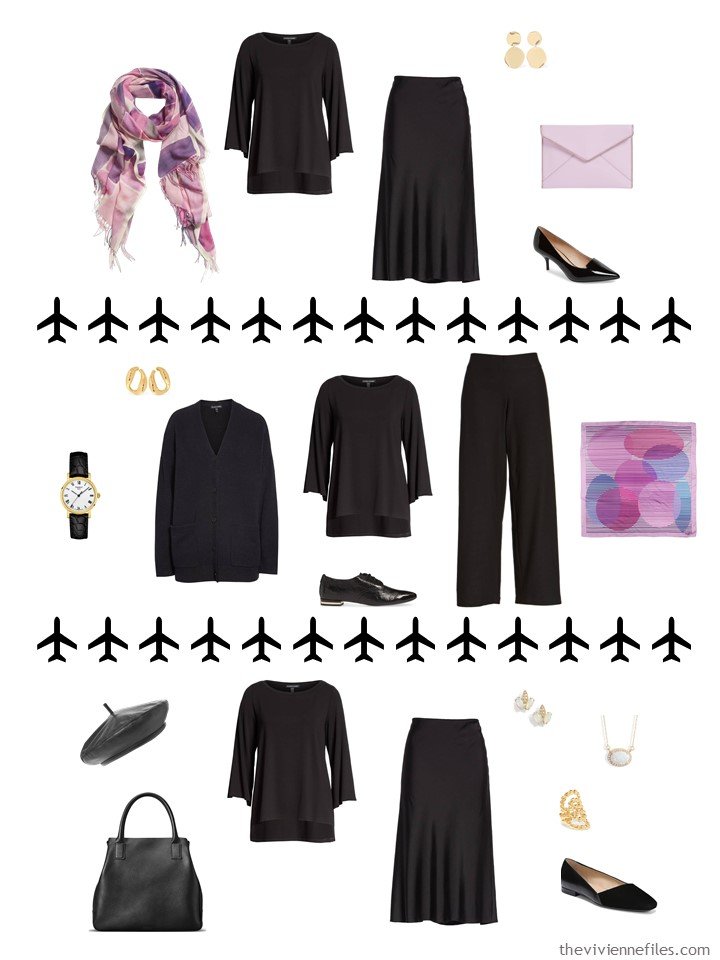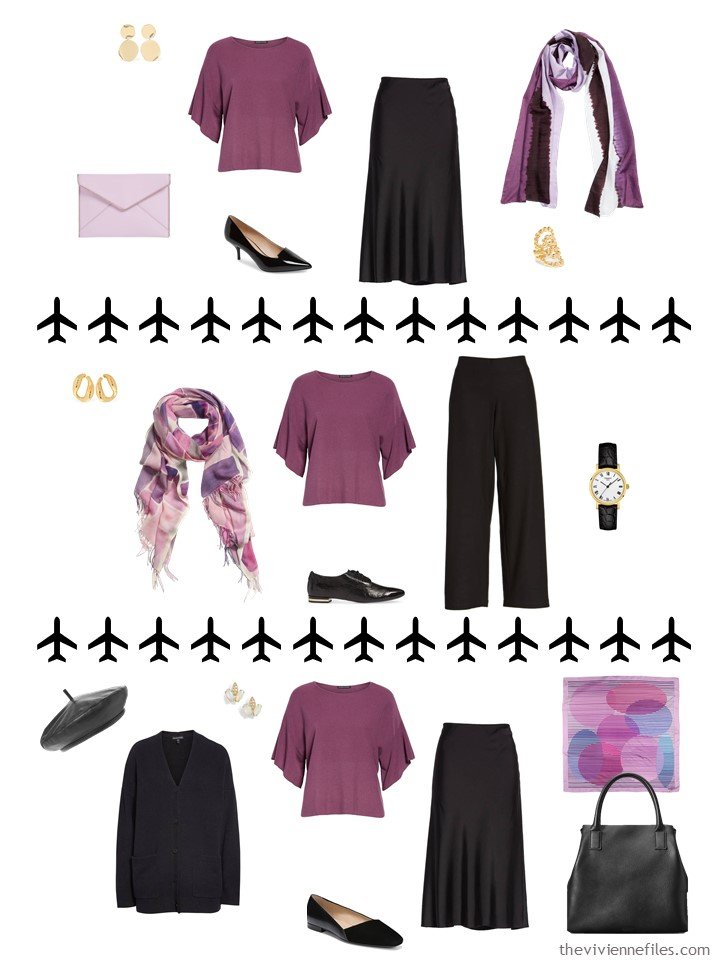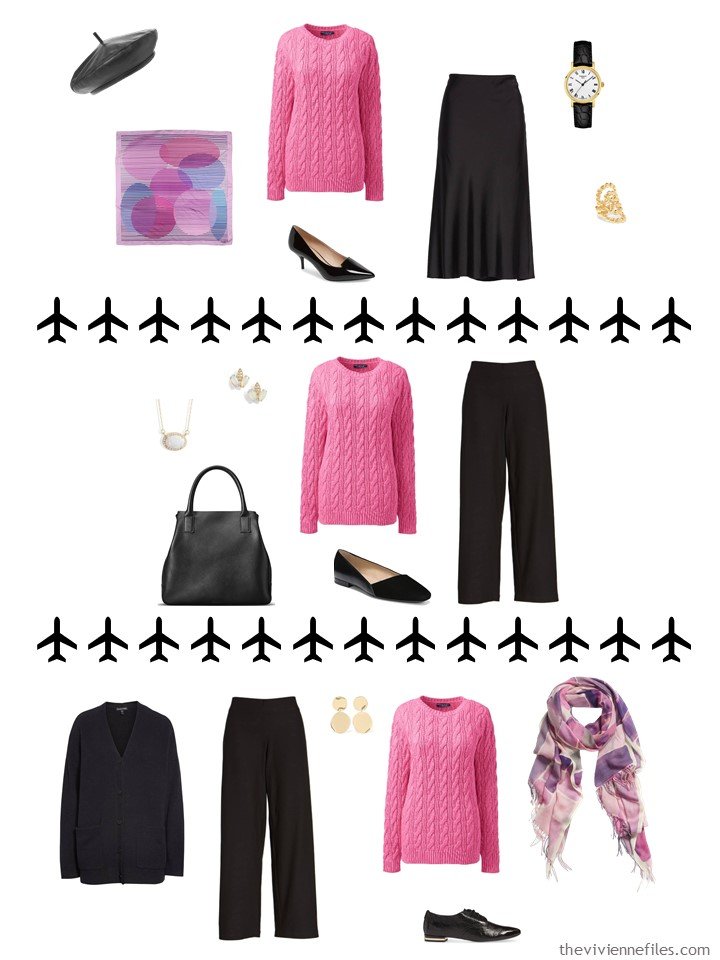 I'm not sure, but I could see these 2 going to April in Paris, eh?
love,
Janice