January 23, 2019
I heard from her last week – she and TWELVE of her friends are traveling to England and Scotland in September! Twelve… oh my…
They share an interest – somewhat of a hobby, a little bit of an obsession. It doesn't matter if it's growing a particular flower, or baking a specific delicacy, or delving into the history of a certain historic figure. They've all decided that they want to travel together! I admire and respect this in so many ways…
But everybody is going to have to come to an agreement about not packing stacks of luggage. It's a sure way to slow things down appallingly, run the risk of losing things, and over-crowding hotel rooms.
Thus, there has to be an understanding among these women, which (in my mind) includes the following: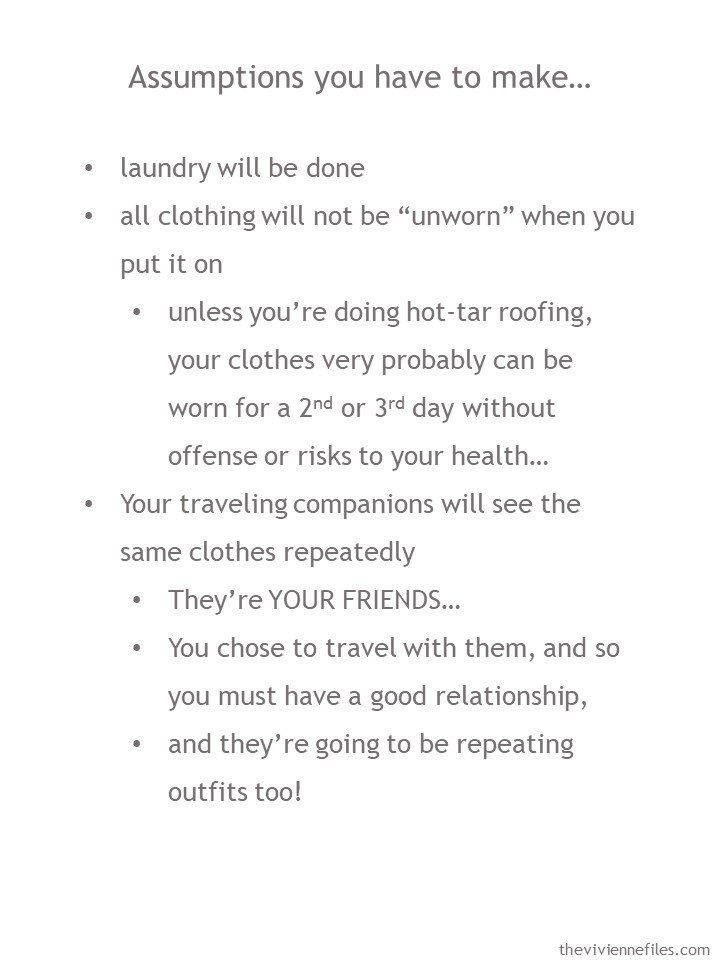 Next up, I checked the weather history at their destinations. To me, this seems like possibly warm-ish days, and very likely cool evenings. And one must always be prepared for rain!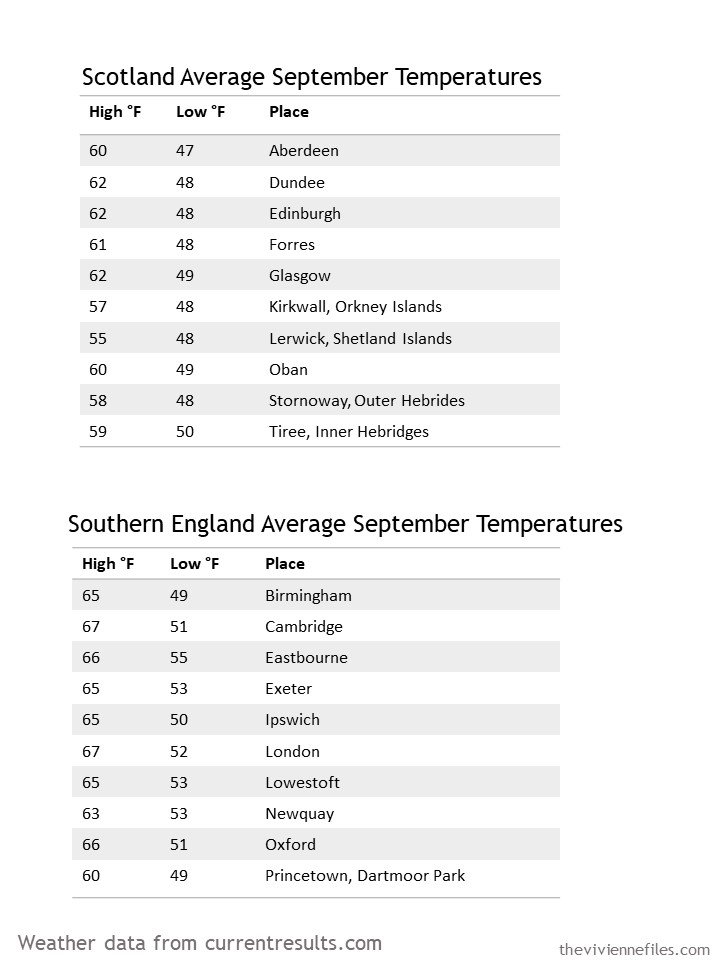 As you already know, if you've EVER read The Vivienne Files, I think that the outfit that one wears in transit is the most important clothing you have with you on a trip. (depending on what happens to your luggage, it could be the only outfit you have for a day or two!) So I've tried to formulate what I'm looking for in such an outfit: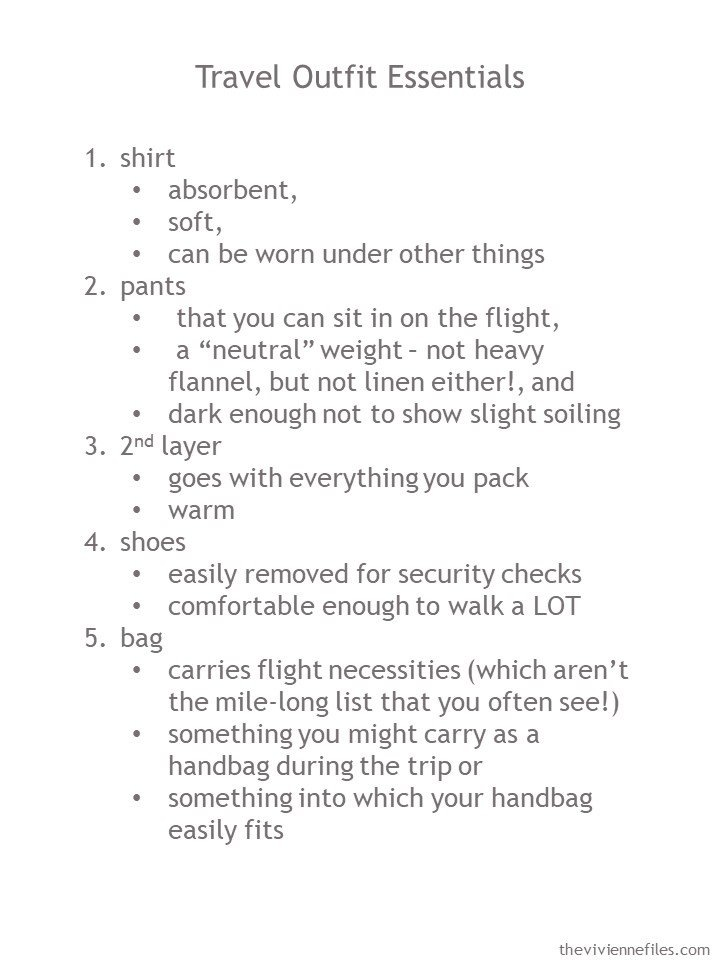 Having guidelines doesn't mean that there aren't a world of possibilities! Here are 3 travel outfits…
For me, the most efficient way to pack is to use my travel outfit as the "foundation" of everything else. First, I would add another complete outfit (without a 2nd handbag or tote) that could be completely interchanged with my travel outfit. Note that you can indeed pack 3 pairs of pants in the same color, but with very different overall "feels". Imagine jeans, a pair of washable wool pants, and a pair of velvet jeans (or corduroy pants). They're all navy, but each pair has enough of a personality that they don't all blend together!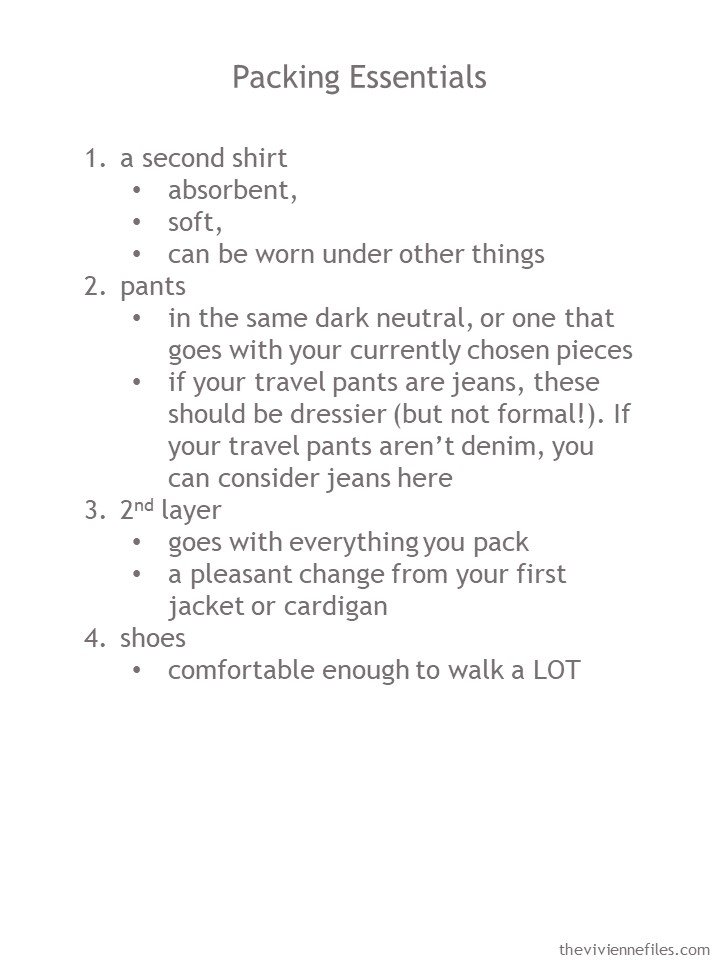 Note that with the addition of 3 garments, the 6 garment wardrobe give you at least 6 outfits…
I have to admit that I pack a chambray/denim shirt most of the time – it goes with everything, can be worn over a tee shirt or under a sweater (or on its own!). They don't show dirt very easily, and are always comfortable…
Next I would pack something like a cluster – 3 tops and another (last) pair of pants. This is a good place to bring in an accent color! This is also the step at which you can bring in a "stand-alone" sweater or top – something that doesn't go with everything else you've packed; as long as it can be worn with at least 2 pairs of your travel pants, you should be fine…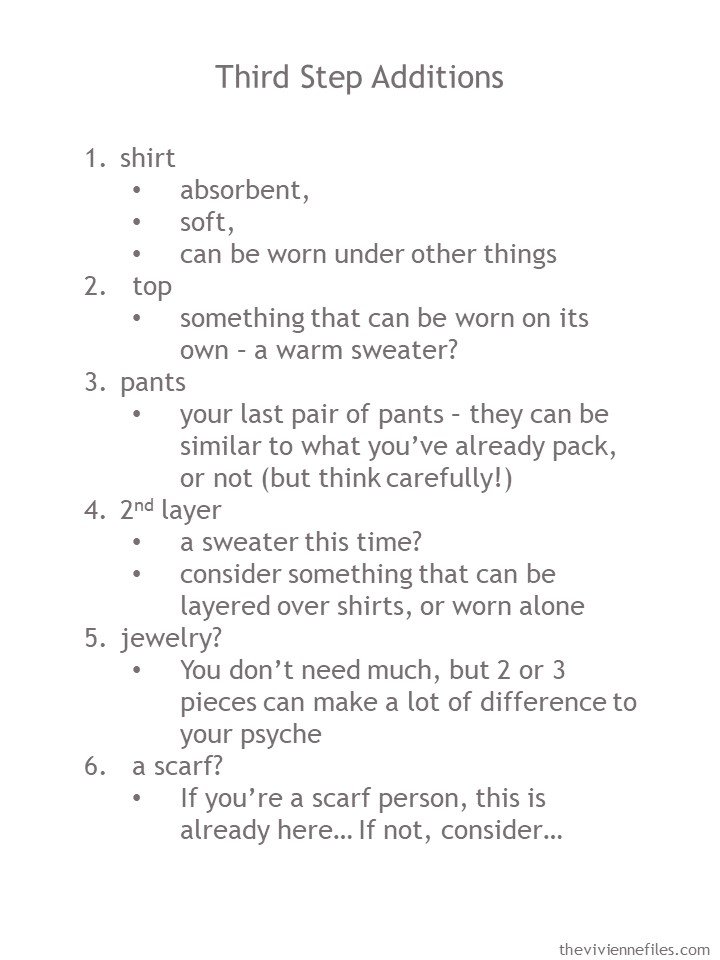 And because of the destination, and the time of year, these ladies are definitely going to want outerwear! I like to think of coats as a 2-part project; you can wear both pieces together in cold weather, or wear either on its own if the weather permits. This kind of versatility makes fewer garments feel like enough:
Are these friends skeptical about having enough to wear? As long as they keep laundry done, they will have more outfit options than days in their trip…
A bit of advice to profit from my mistake: don't do hand laundry the night before you're scheduled to move to a new hotel! Unless your room is really dry, and you can wring out your clothes REALLY WELL, don't risk having damp clothes to pack in the morning! This is the one of the reasons that a couple of plastic food-storage bags with water-tight seals can be tremendously useful…
Show your friends these possibilities: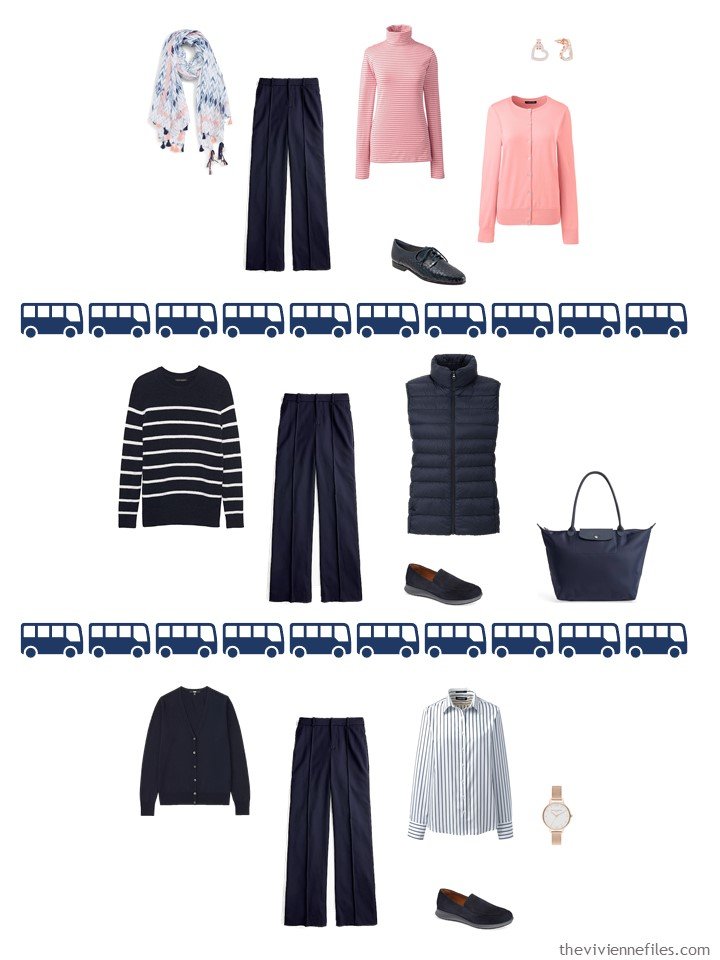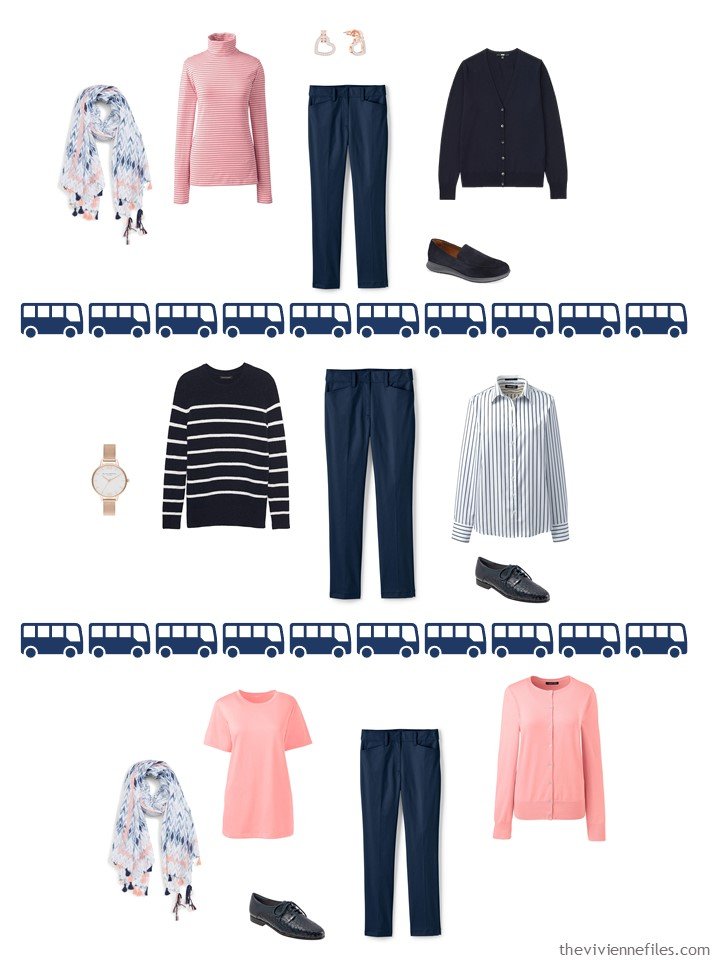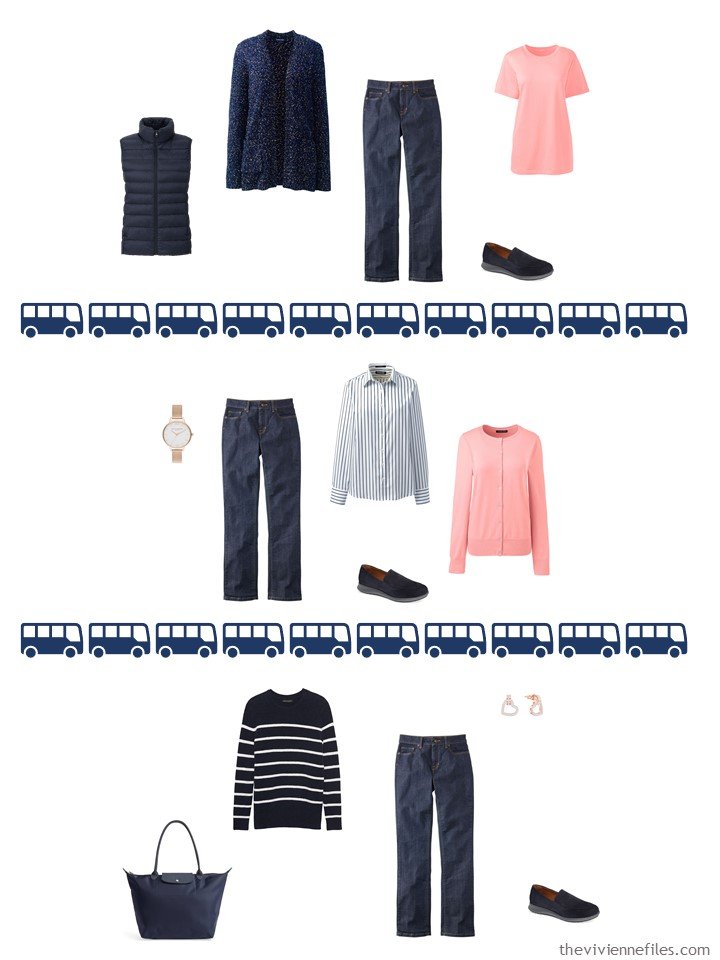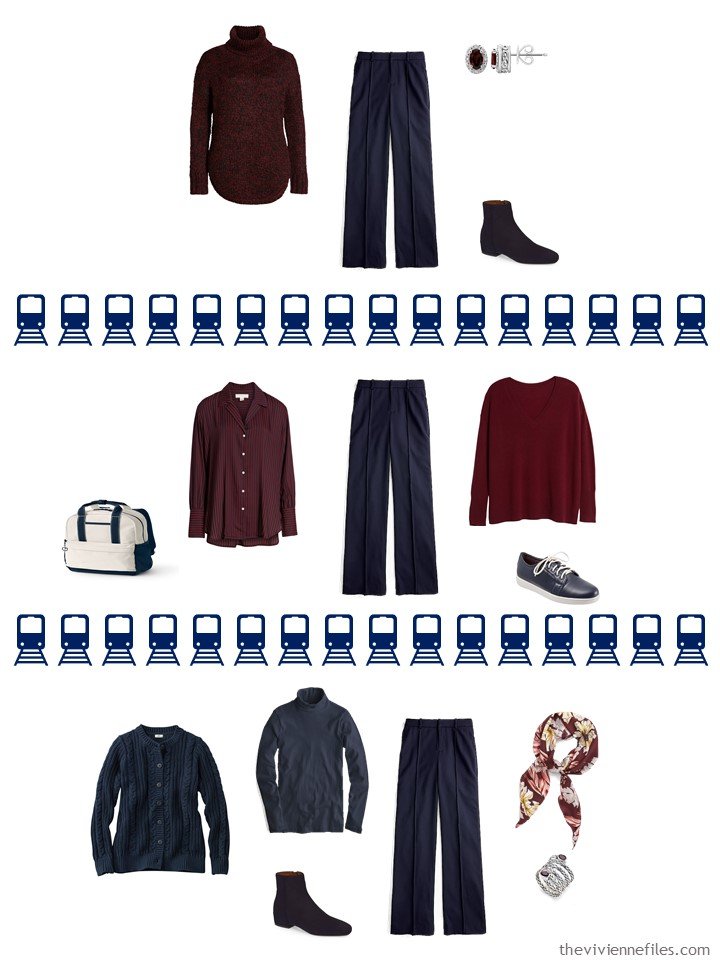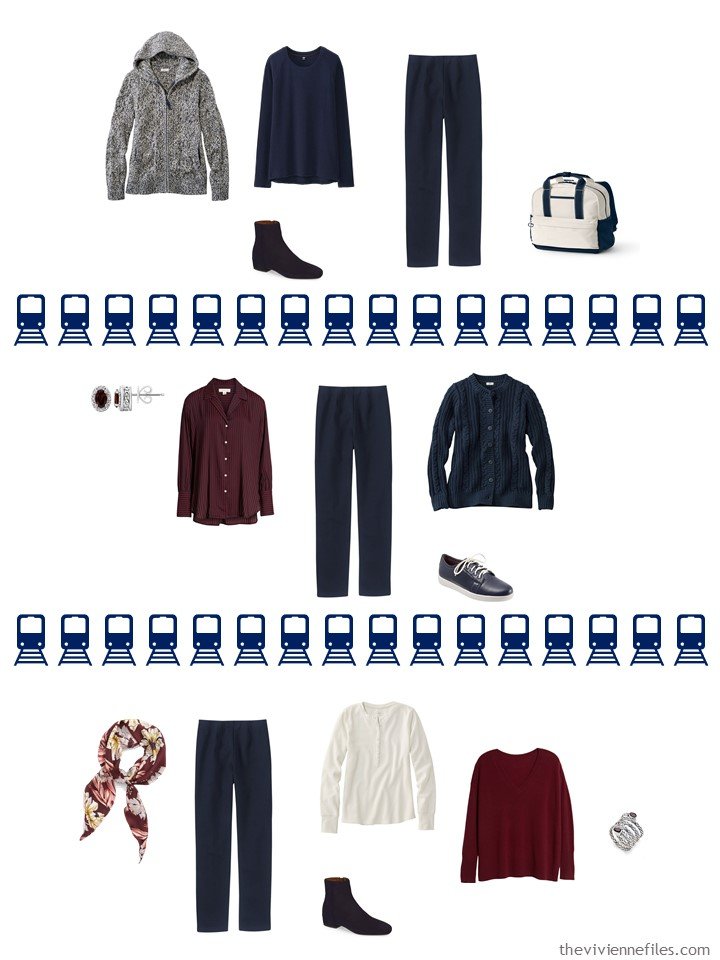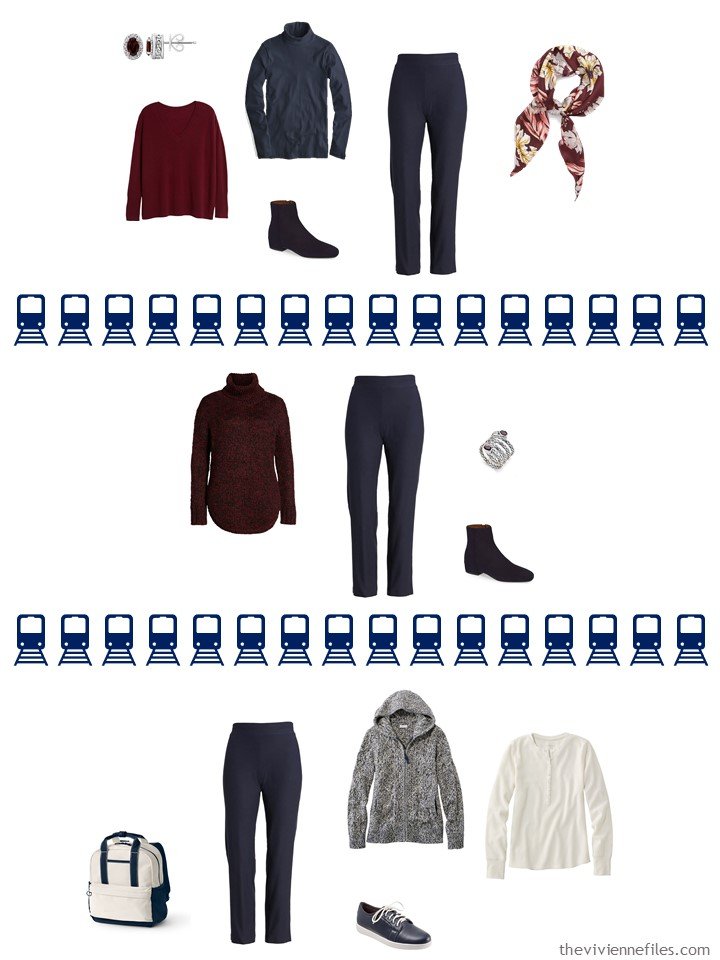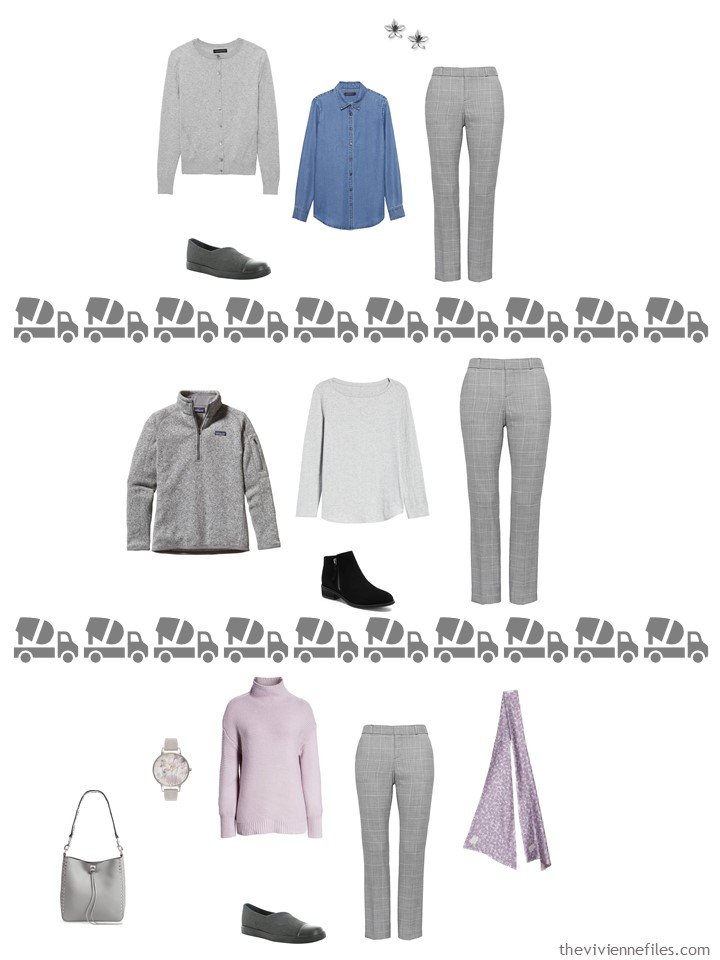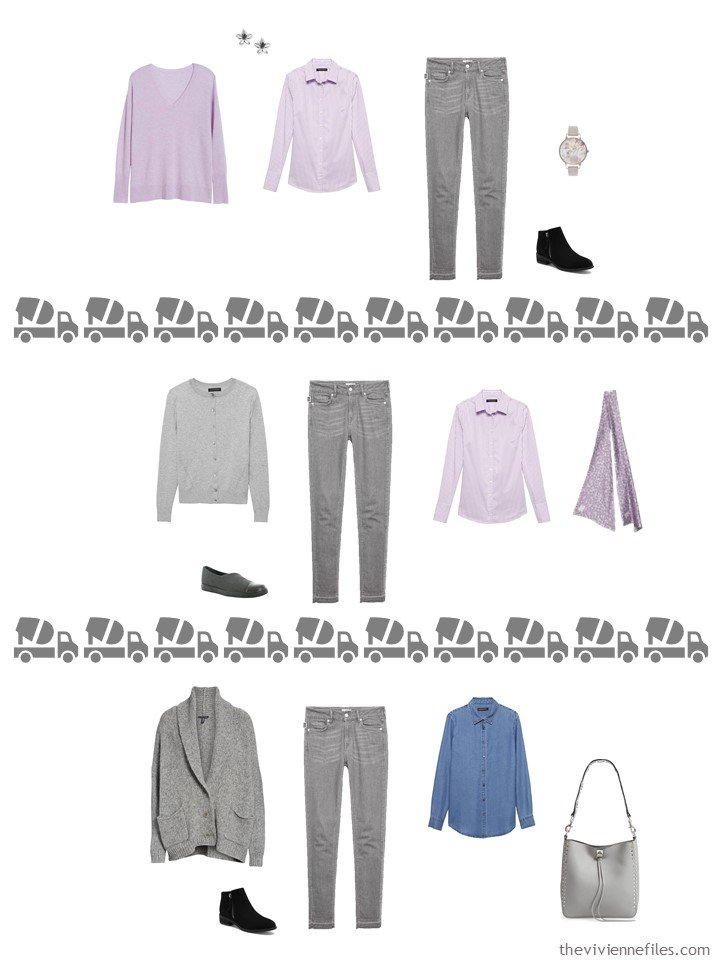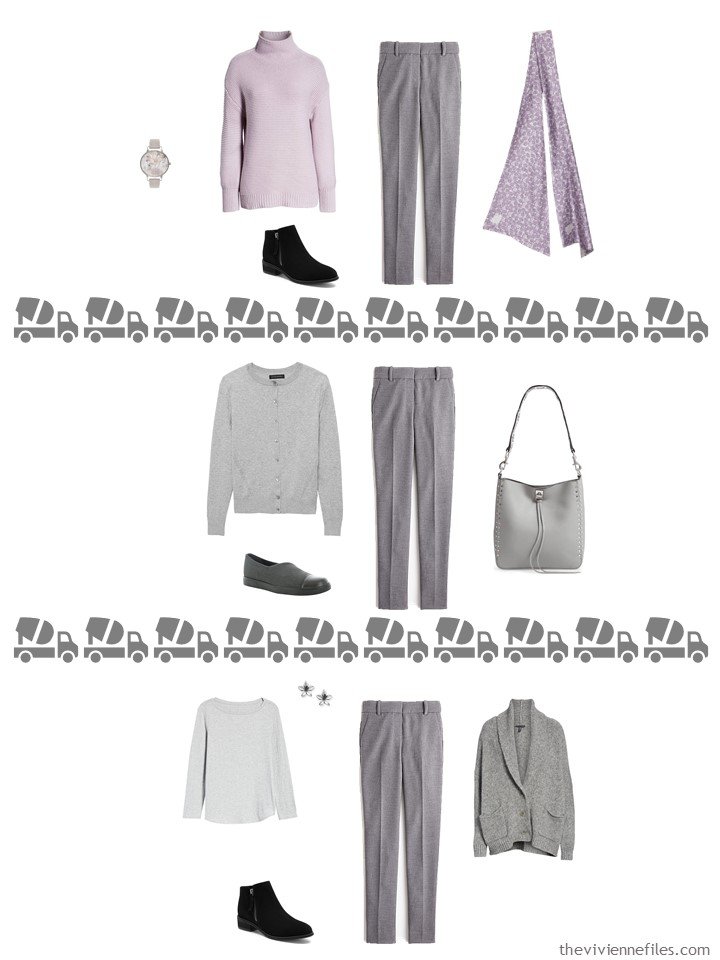 What have I missed? What advice would you give to participants and organizers of such an adventure? I'm sure you've all got some excellent ideas…
love,
Janice
p.s. Possibly the best travel advice I ever received – find something that weighs about 20 pounds. Every day, go somewhere and walk for an hour carrying your heavy item. Do this at least 5 days a week until your trip…