January 18, 2019
Someone asks me this question almost every week in the Northern Hemisphere winter – how do I dress when I know it's going to be warm when I get off the plane?
I do this often – I spend quite a bit of time in Florida! My system is to layer 3 tops (what I call the Triple Top Secret…), and then peel off layers when I'm on the ground in my warm destination.
My other trick is to leave room in my carry-on bag for my shoes and socks, and I carry my sandals with me – that's a change I make right away! I also make certain that I can fit my cardigan and long-sleeved shirt in my carry-on, so that I can just wear a tee shirt, pants and sandals for the rest of my travel day. So far, this is working well…
I thought that I would build a wardrobe to show you how I often pack. The print shirt was where I started with this wardrobe – I sort of fell in love with it!
One of the key things to make this work if your destination is REALLY warm is to wear a cotton cardigan – they're useful all year. For my current trip, I wore cashmere, because I knew that it was occasionally chilly here in Florida. You just have to look at your forecasts and plan appropriately!
Next step for me is to pack a legitimately summer outfit. It might not be what I wear the most, if the weather isn't hot, but it gets me on the right track and in the right mood!
Next I pick 2 tops and 2 bottoms that go with everything else that I've packed so far…
And the last thing I usually include is a couple of dresses. I'm a firm believer that dresses don't have to be dressy – I've been known to wear mine with my Keds! It takes a while to get used to that, but it can really add flexibility to your wardrobe, especially when traveling.
Of course, before I start folding and packing, I array everything on the bed, just to make sure that it all looks happy together, and that I haven't forgotten anything critical! (yes, I once traveled with ONE pair of socks… much hand-washing was involved…)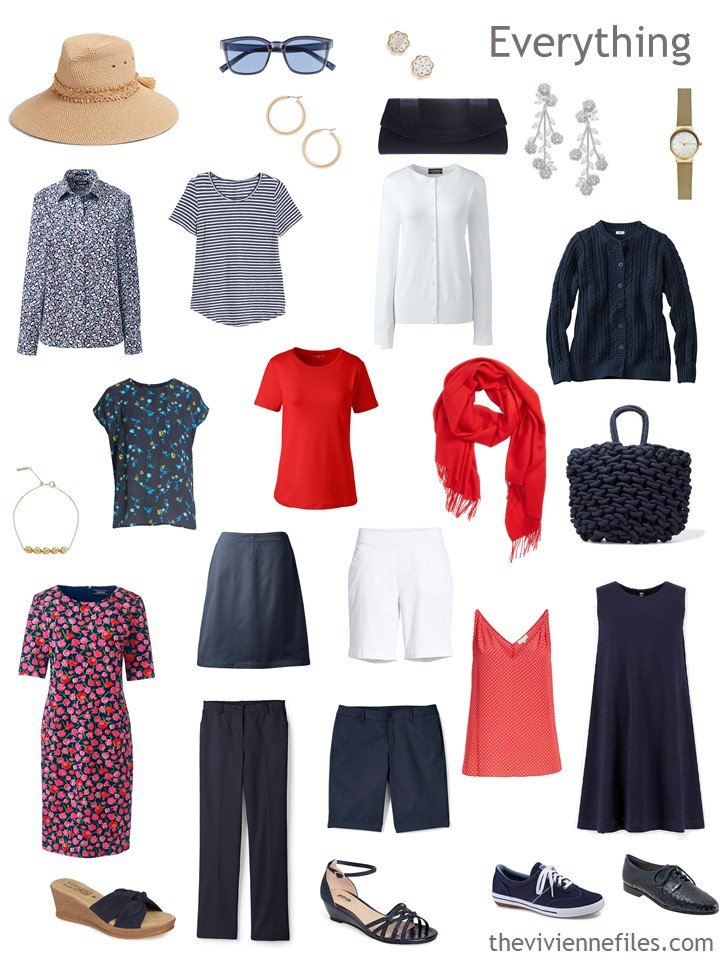 This limited color palette is pretty versatile. If you felt that you needed or wanted more clothes, you could always include a solid navy top, navy capris, a red cardigan, a red and white striped tee shirt etc…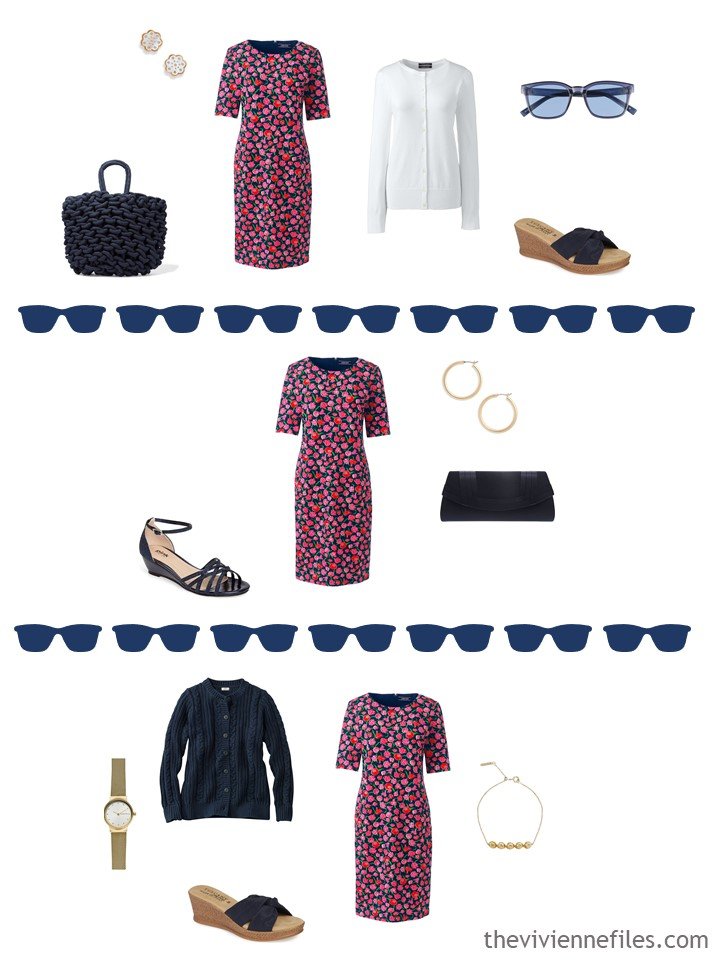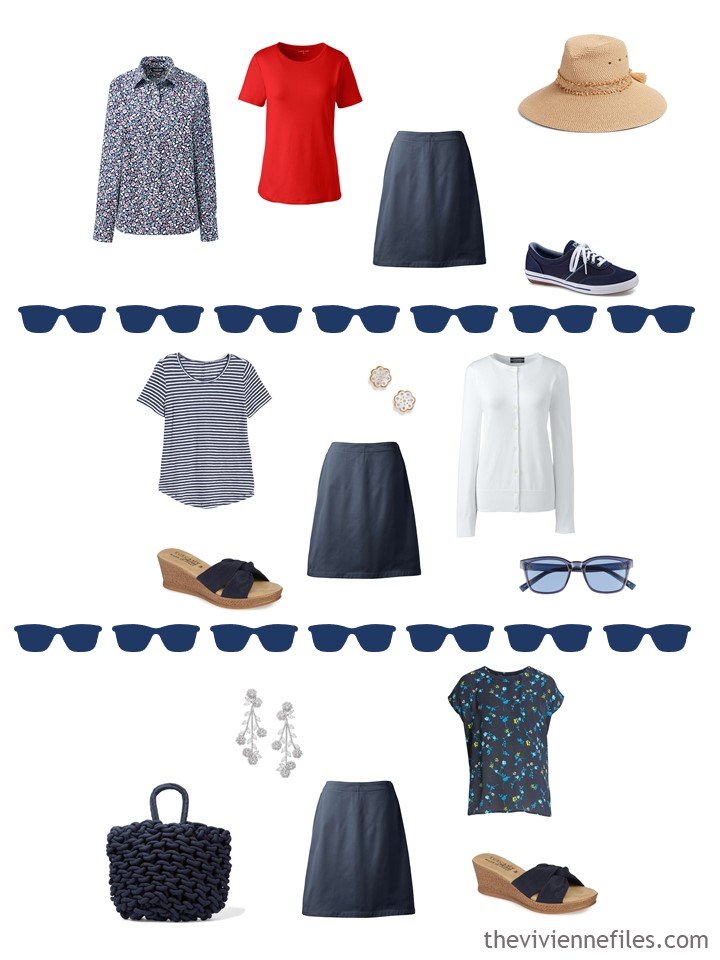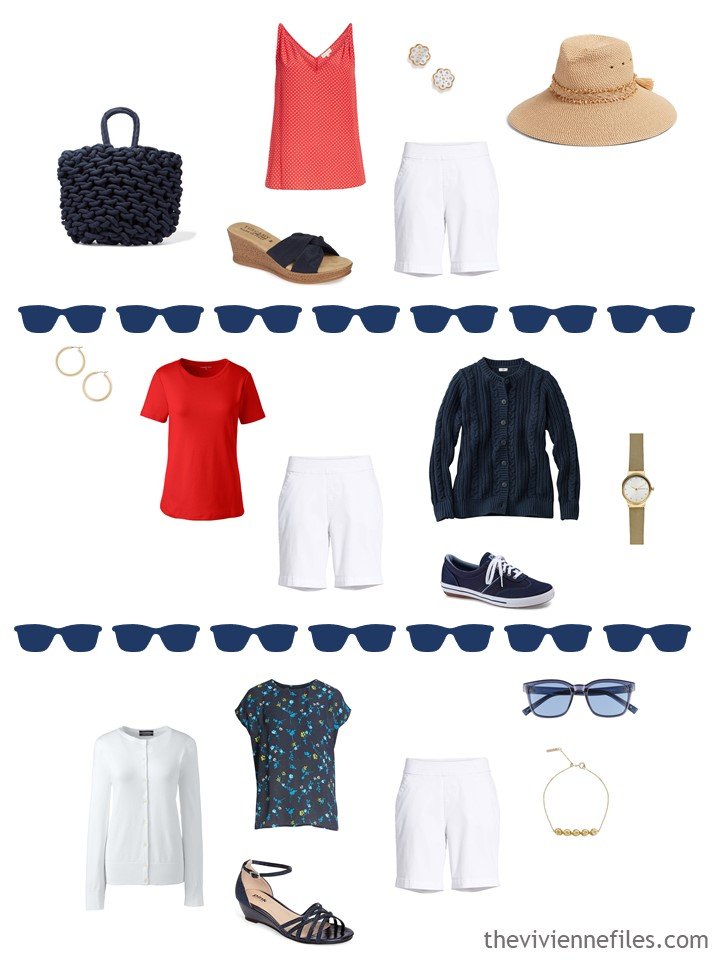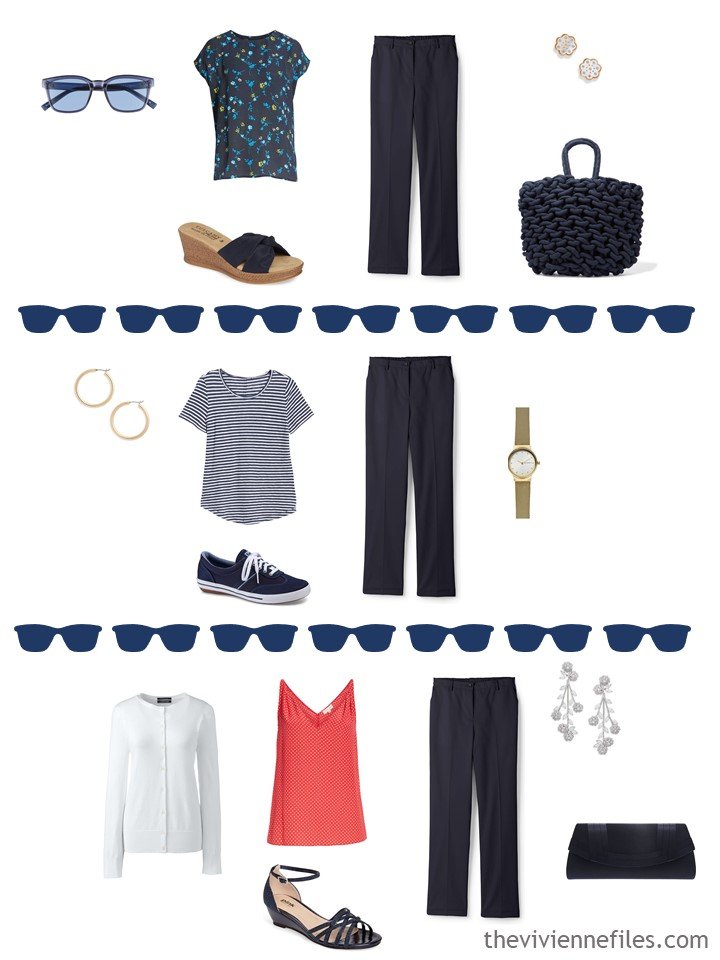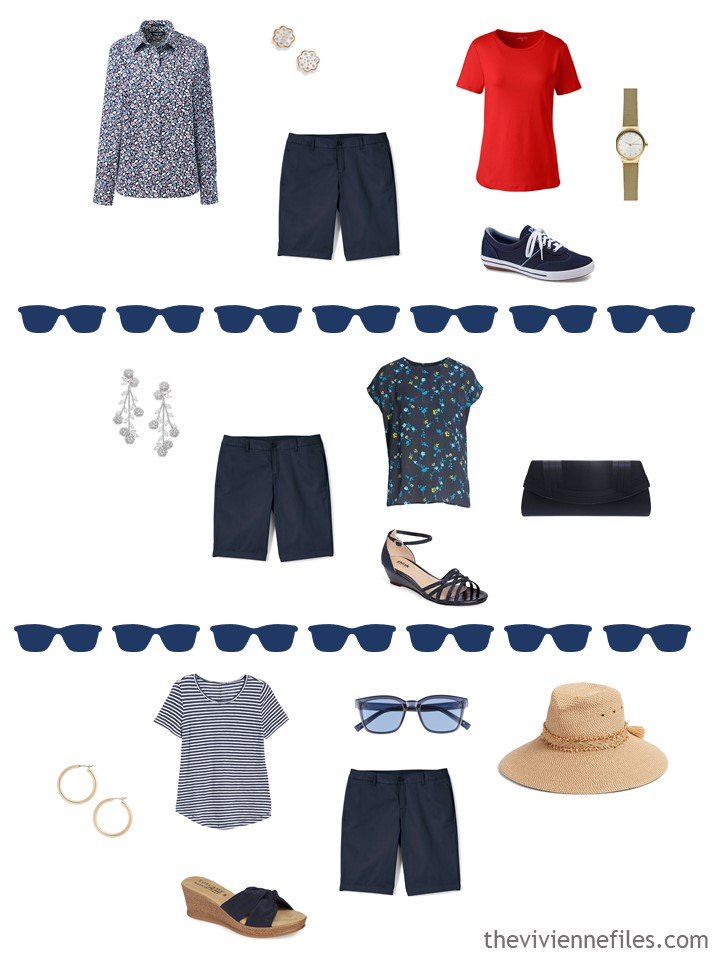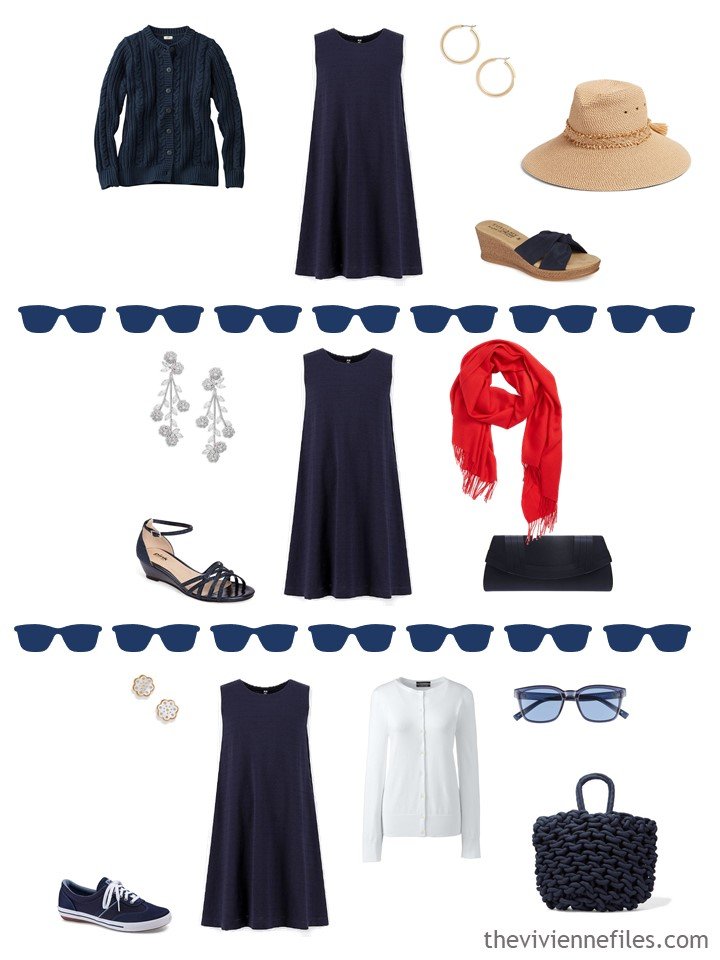 Of course, by the time you read this, I will be back in Chicago, wearing 3 layers of wool…
love,
Janice