November 30, 2018
Remember our heroine the negotiator? She's got a knack for fitting herself into situations where there's conflict, and helping 2 sides reach a compromise. (How useful is THAT talent?) When she packs, she tries to give herself a range of options so that she can appear strong, friendly, forceful, or maybe even fade into the background a little bit… What a skill to develop!
She loves this painting…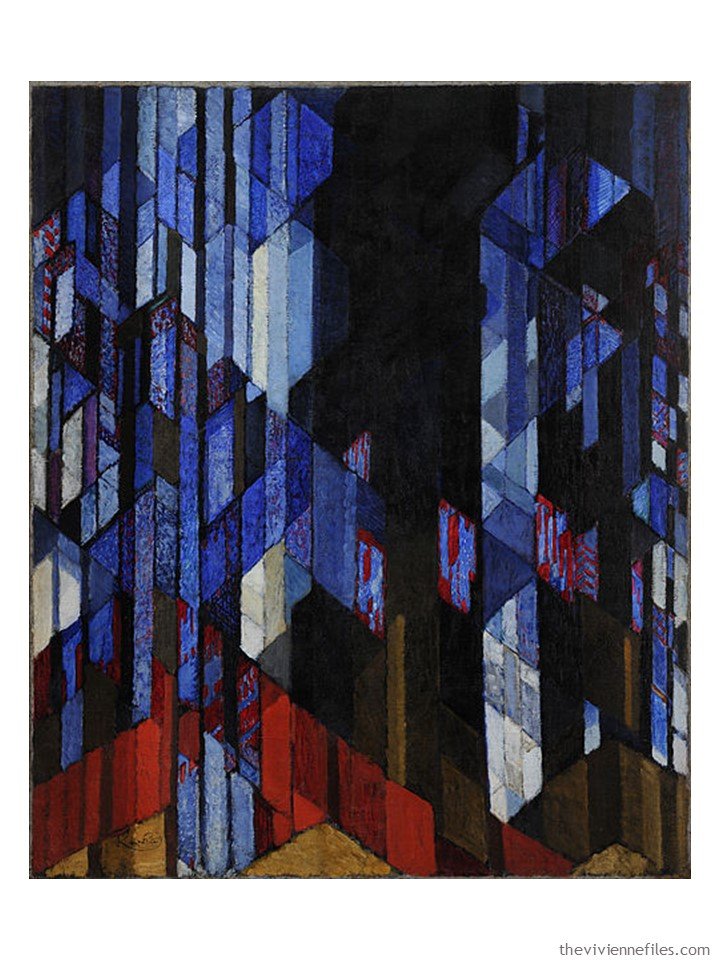 In fact, she loved it so much that she decided to use it as the core aesthetic guide for her wardrobe!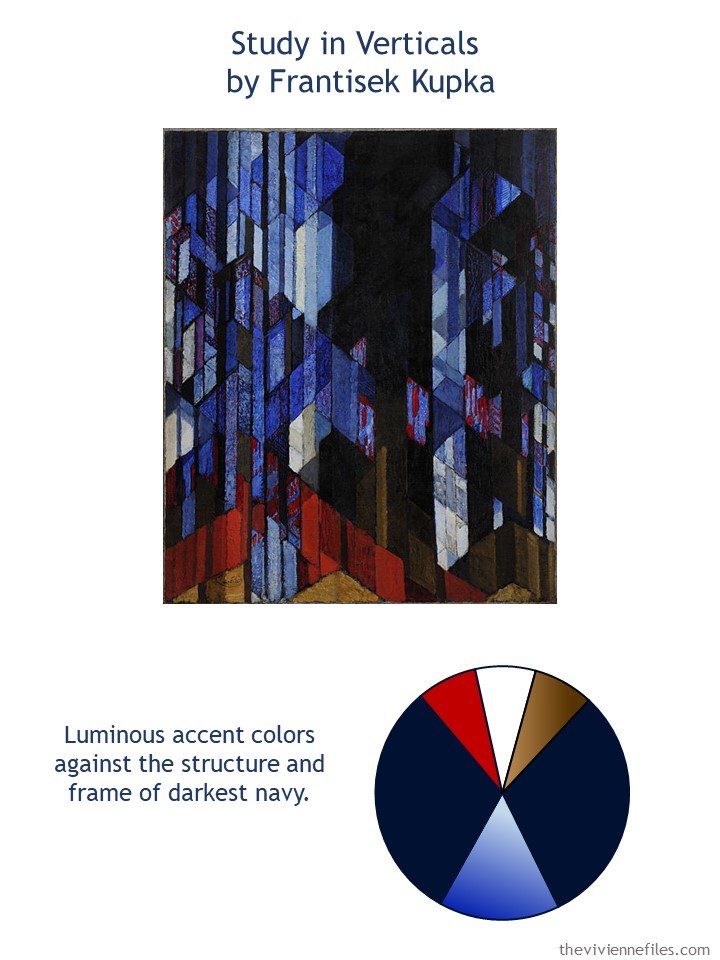 Back in January she traveled for work, and had to go directly into meetings. A beautiful red dress made her visible without being strident…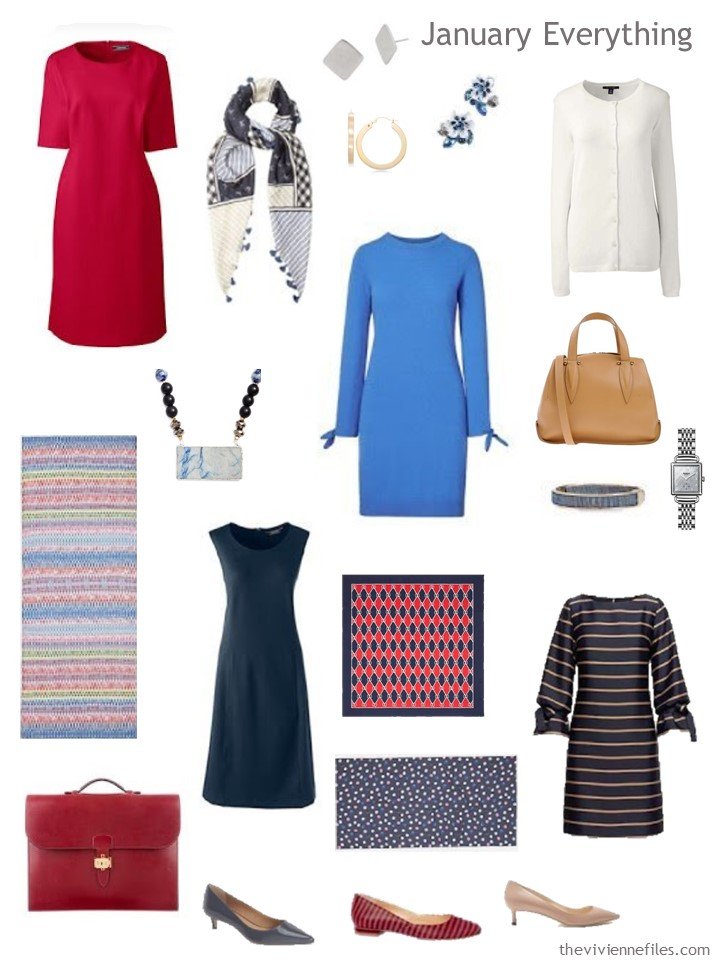 When she travels for leisure (as she did back in April), you can see her flexibility and ability to provide herself with options…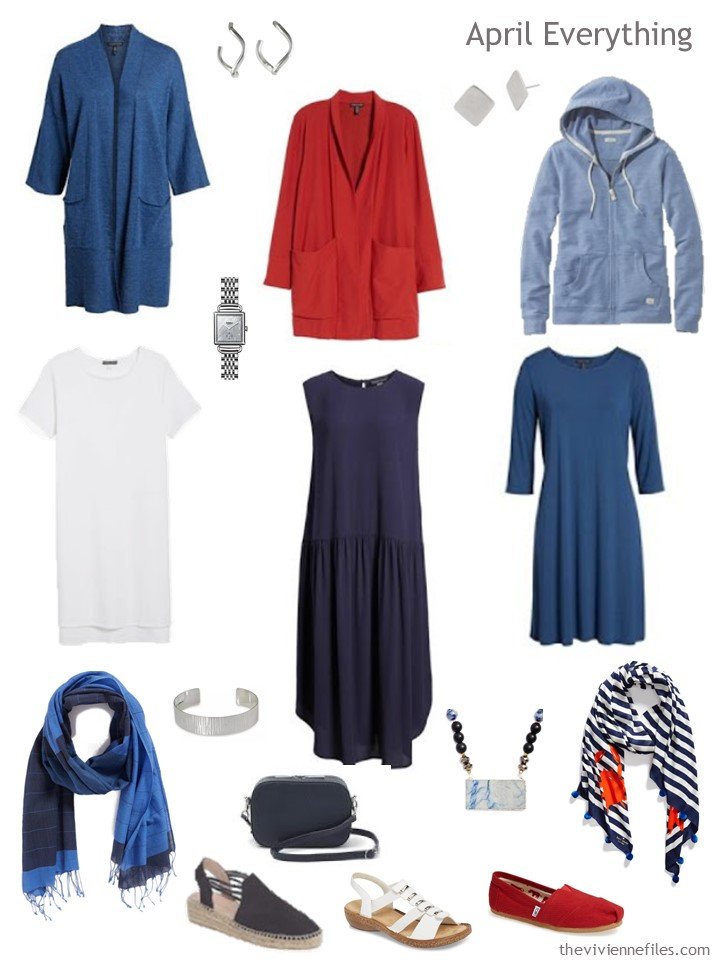 Even if she just goes away for a night – for a special dinner! – she makes certain that she gives herself a couple of choices in her travel wardrobe. She learned a long time ago that you never know for certain what you're going to want or need!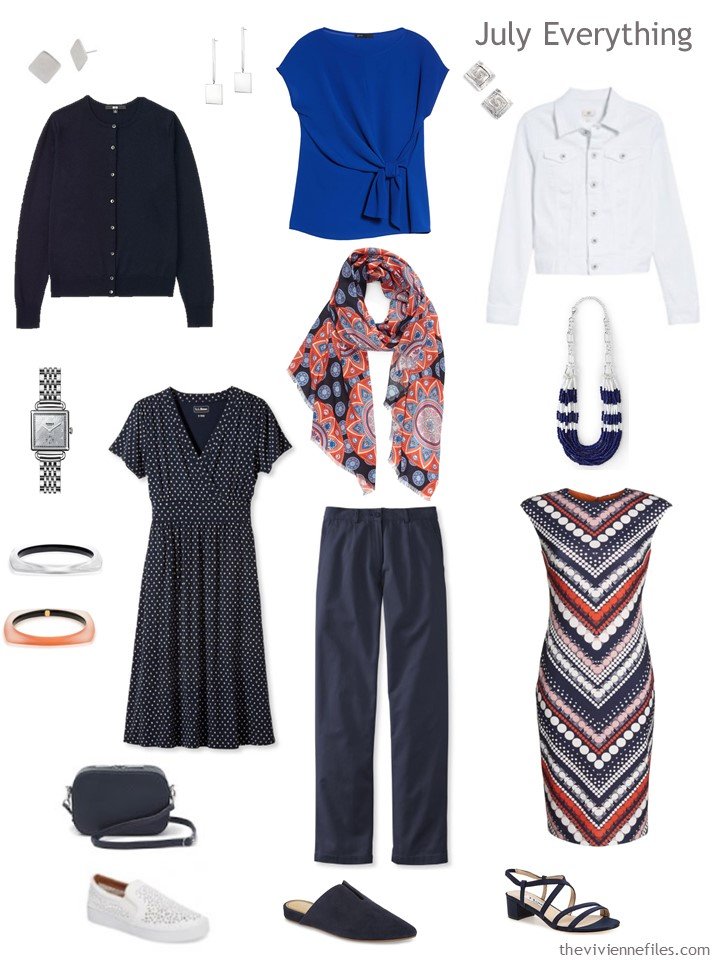 Our heroine has become so accustomed to settling differences between conflicting groups that she sometimes finds work for herself – in this case, a very high-profile issue for which she could see a solution!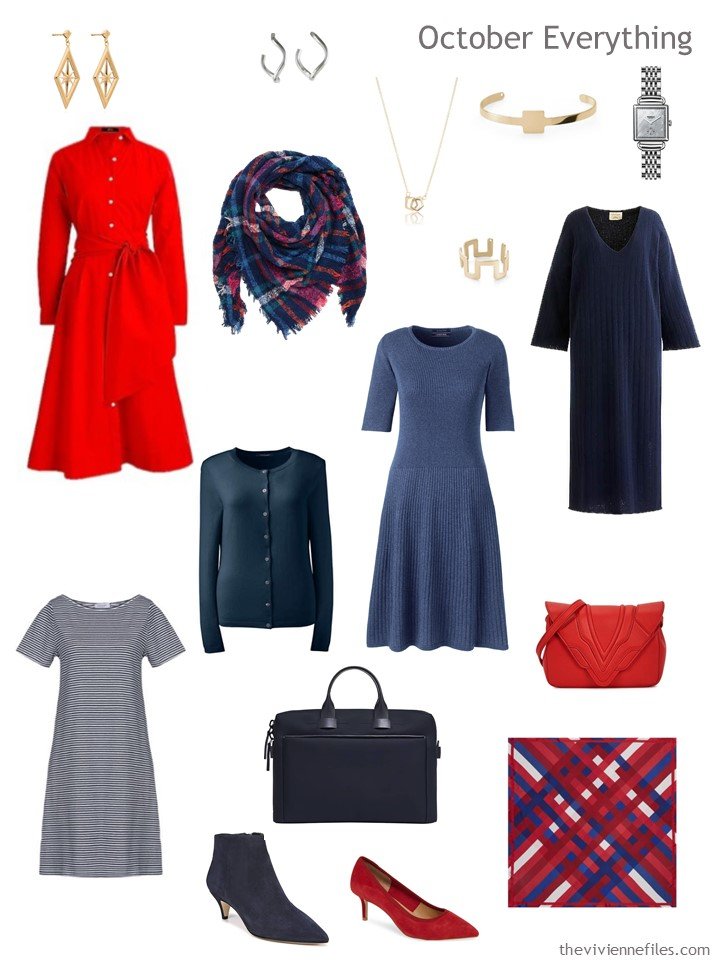 This woman really LOVES a good dress!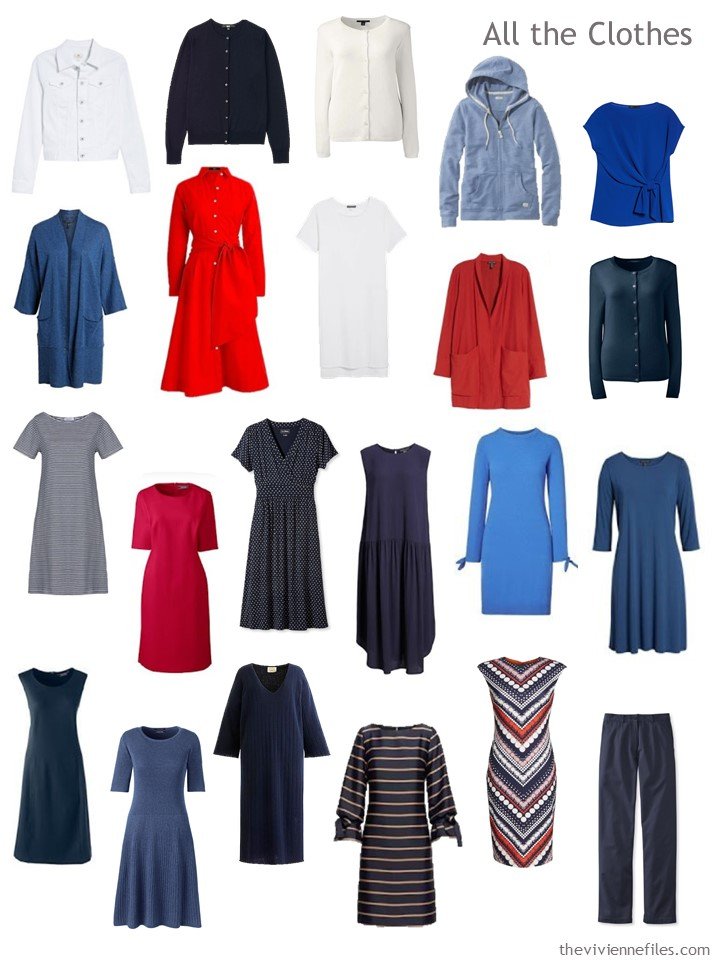 One of the pleasures of only needing to pack 4 or 5 garments is that you can really go crazy with accessories!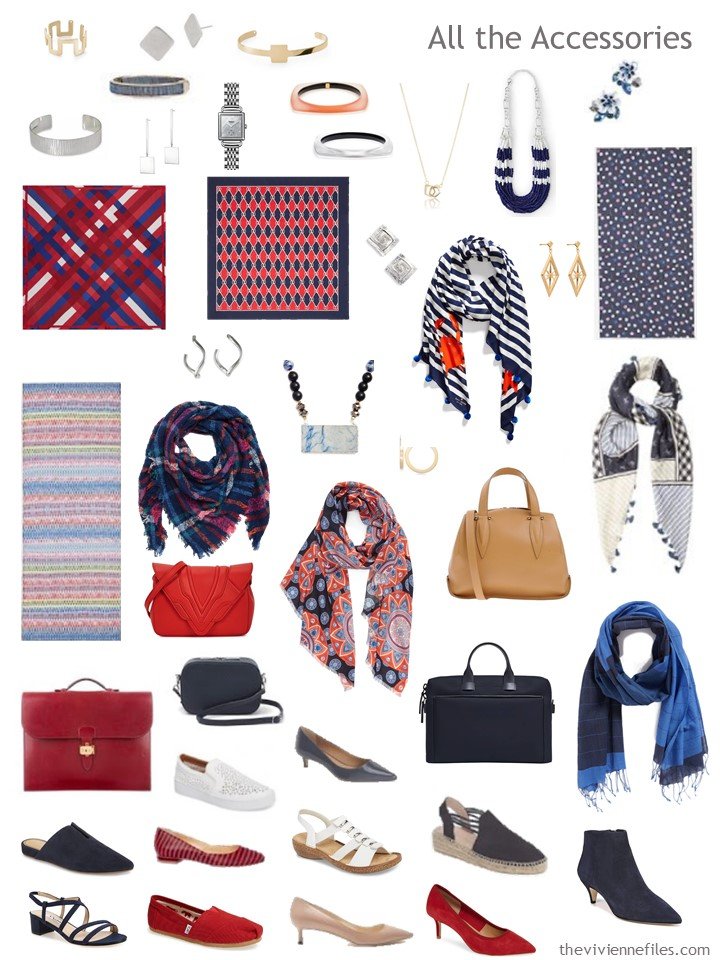 Although this heroine is known for her dresses, she does wear pants from time to time… And she has jackets and cardigans…
I really could see just walking away from this wardrobe, shaking her hand and congratulating her on her good taste, and offering up no suggestions at all!
But she could get a couple of sweaters that match her cardigans (you know about me and twinsets!), a fabulously dressy skirt, a warmer pair of pants and a pair of loafers to wear through the autumn and winter.
These additions would be handy if she were going on another one of those "fabulous dinner" overnighters with her husband. The skirt automatically dresses up anything with which it's worn, by virtue of the metallic fabric! And the short-sleeved sweaters don't have to be worn with their matching cardigans – they're very useful little tops all on their own. I'm thinking like this:
While she never had pearl jewelry, so far, I thought that these pieces were angular and graphic enough to suit her style.
As always, I like to make certain that she has lots of ways to wear her new garments, so let's build some more outfits for her…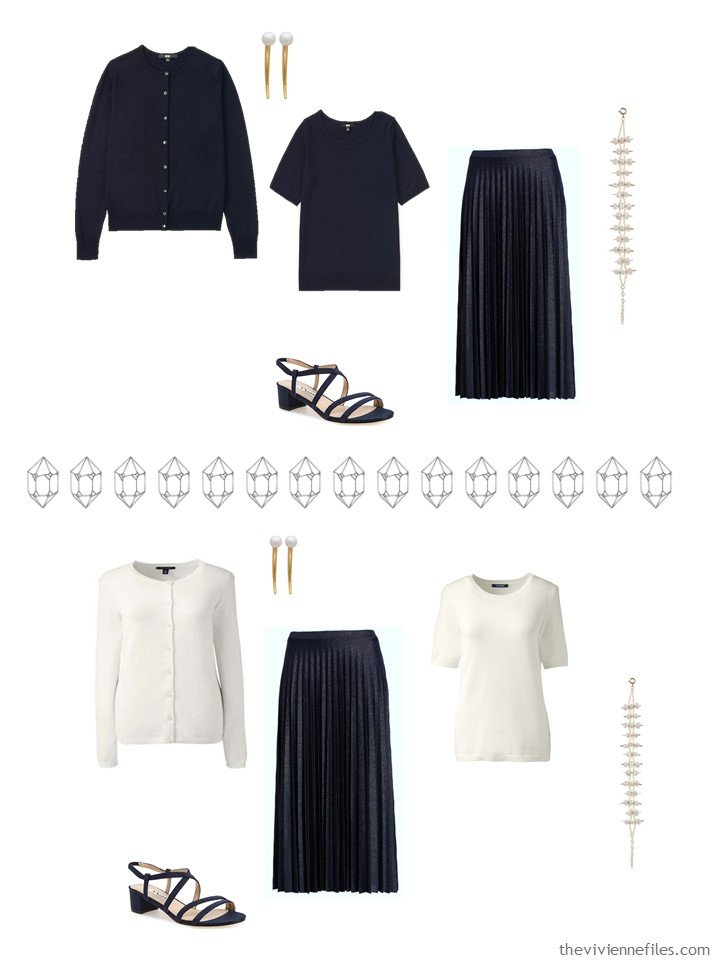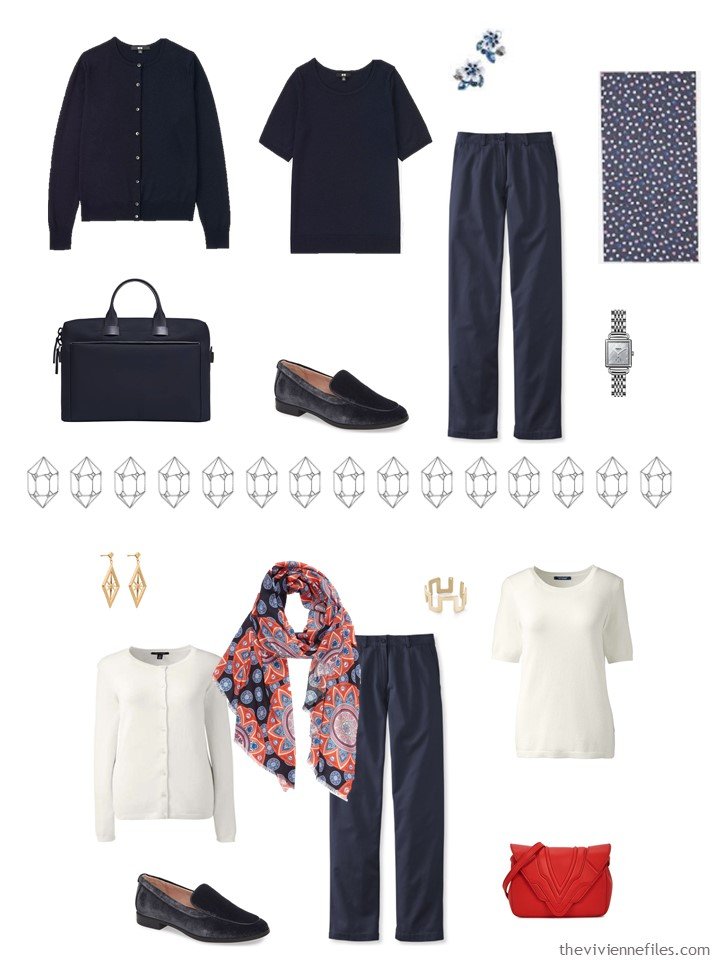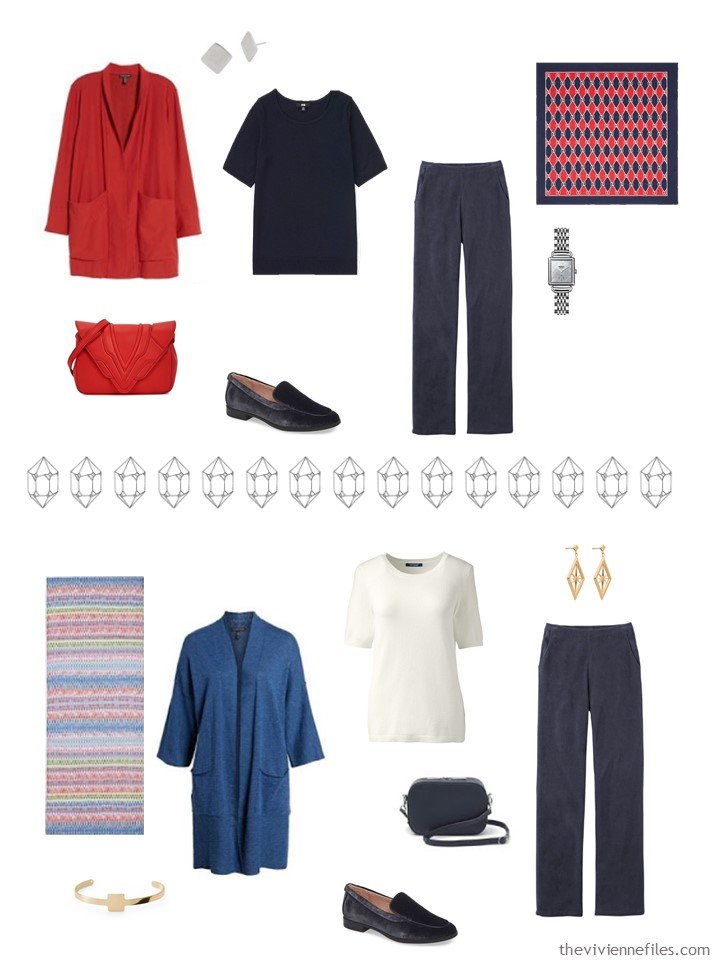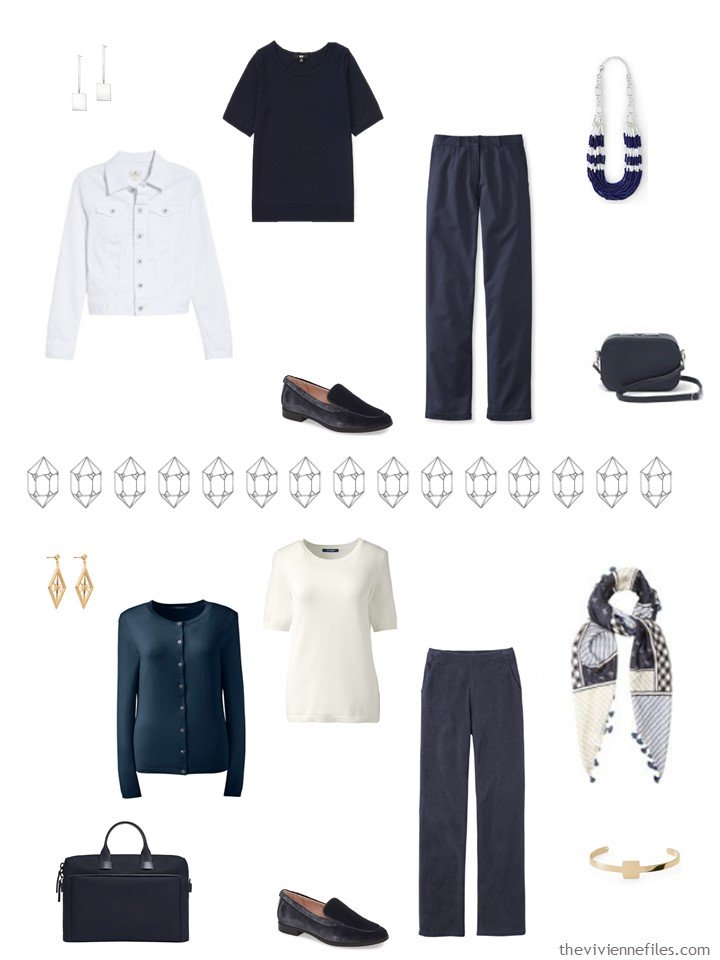 Though I've sworn off navy since… the late '80s? I could happy wear this wardrobe. If only I had her peace-making skills too!
love,
Janice