September 14, 2018
Monday I built a 4 by 4 Wardrobe based on this lovely scarf from the Metropolitan Museum of Art Store (they have a LOT of lovely scarves…)
Before we dive into accessories, let's remember what our final color scheme was (remember, I had to change the colors halfway through building the wardrobe!):
And the wardrobe was this; yes, I could easily have re-arranged these items to put the camel-colored items into the 2nd row to be the 2nd neutral. Proof that these templates are guidelines and NOT rules!
I've been thinking about accessories a lot… Maybe we can organize them the same kind of way we organize clothes? Let's start with the stuff that most of us MUST have (although bear in mind that there is NO SINGLE ITEM in the world that every woman needs. NONE.).
For those of us who can walk, shoes are critical. A bag is important, but not essential, for most women. And even though you can tell the time on your phone, you don't want to be one of those people glued to your phone… (and miss the chance to wear a pretty watch?)
So I was picturing this as an organizing tool: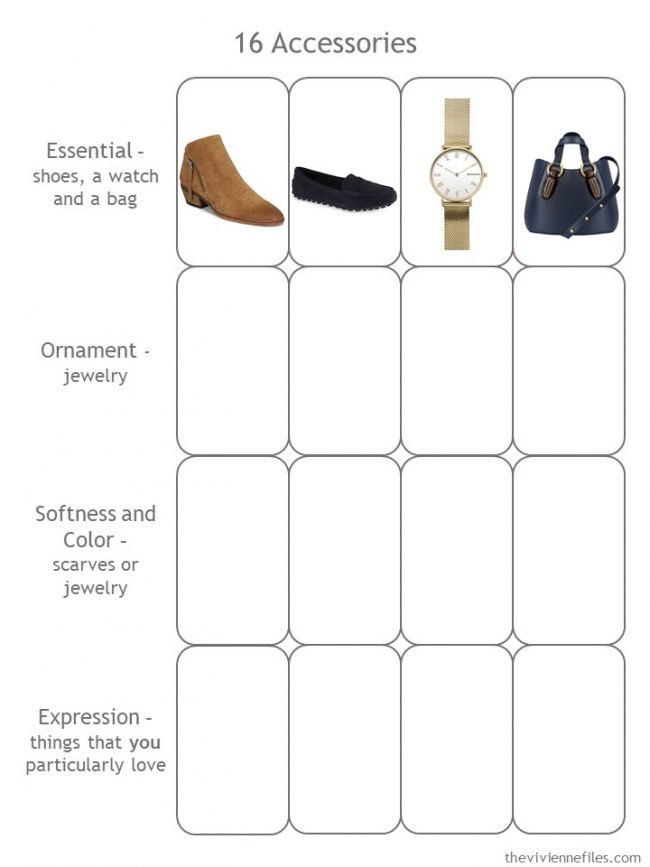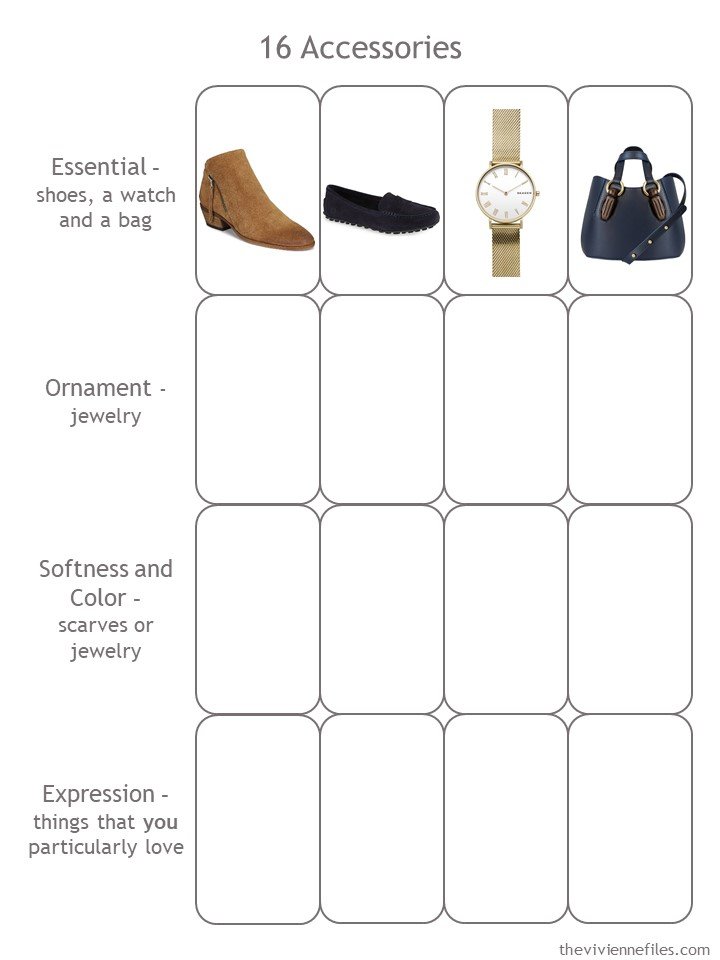 Next up I was thinking about just 4 pieces of jewelry. Many of us would have a LOT more pieces than this in our core wardrobe, but a surprising number of women wear the same handful of jewelry every day… Maybe this template helps us to at least remember the core pieces we most want for the upcoming season – or it helps us remember to pack jewelry! (I did, once, forget all of mine… I managed quite well with what I wore on the flight!)
The template begins to look better, eh?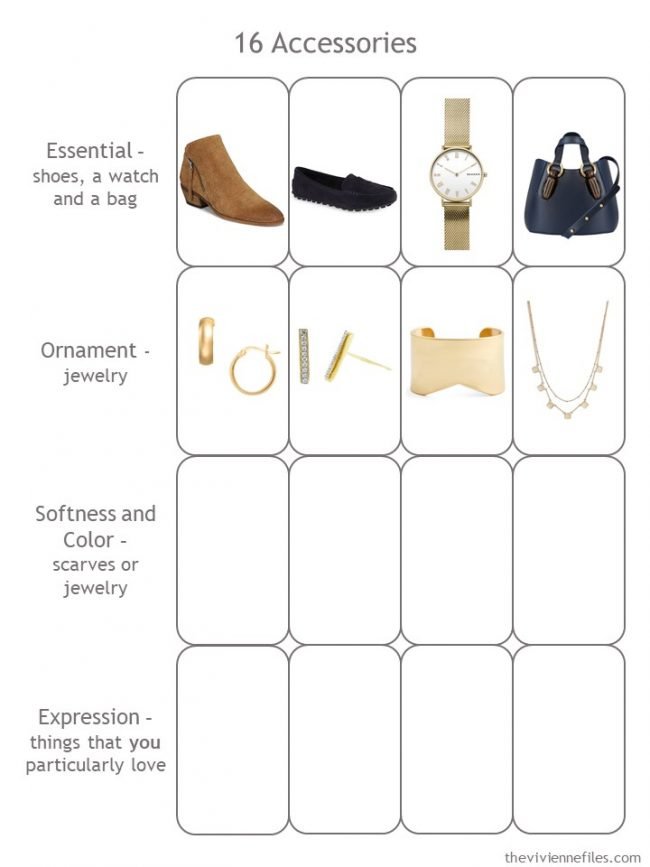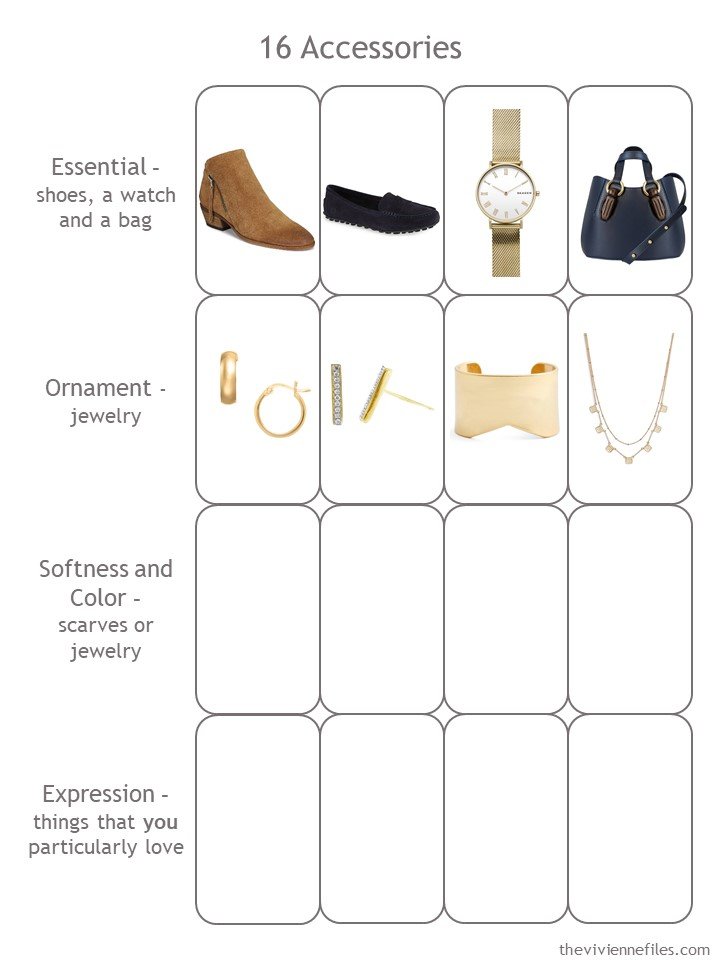 Of course there will be scarves! But I've also kept the option open that one could add additional jewelry, with colored stones or enamel, if 4 scarves seems like too many…
This really is taking shape…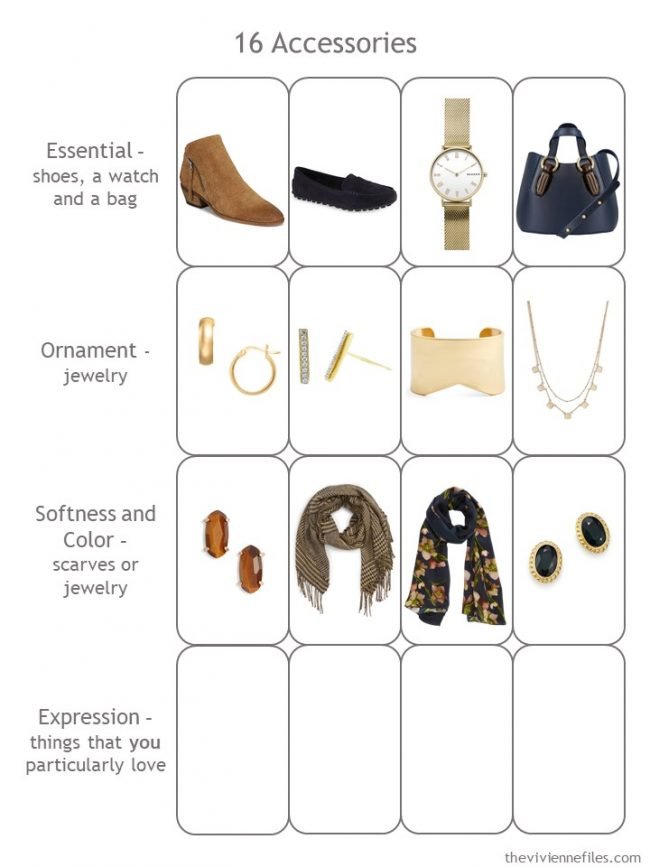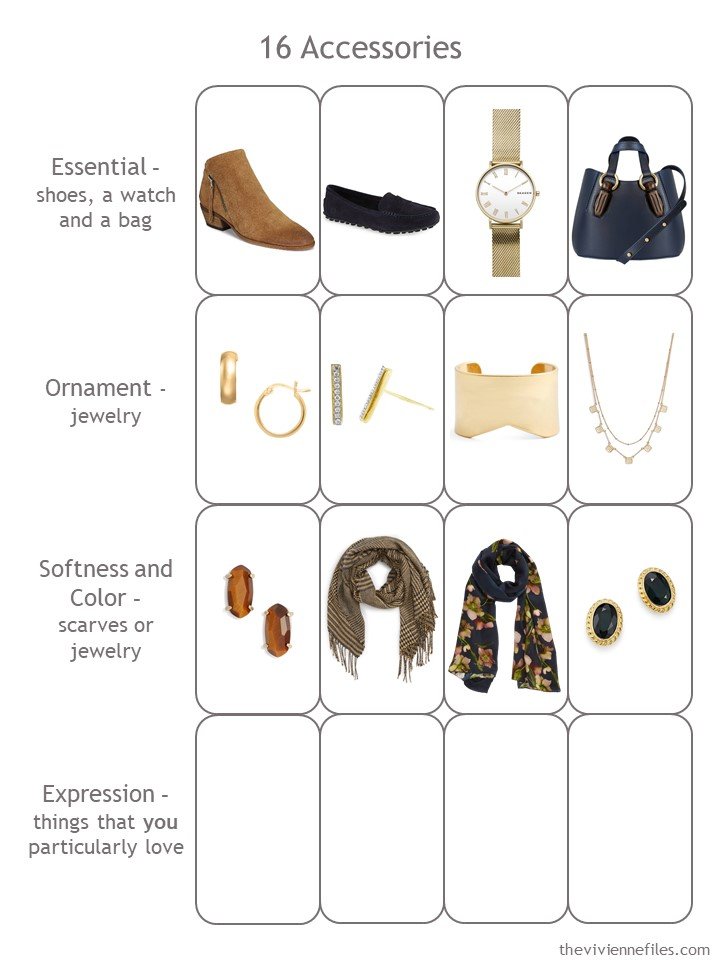 Now, the heroine of every wardrobe gets to choose items that really are important to her. I would probably add another pair of shoes and more scarves, but that's just me; you get to include anything you want!
NOW, this looks good! (if I do say so myself…)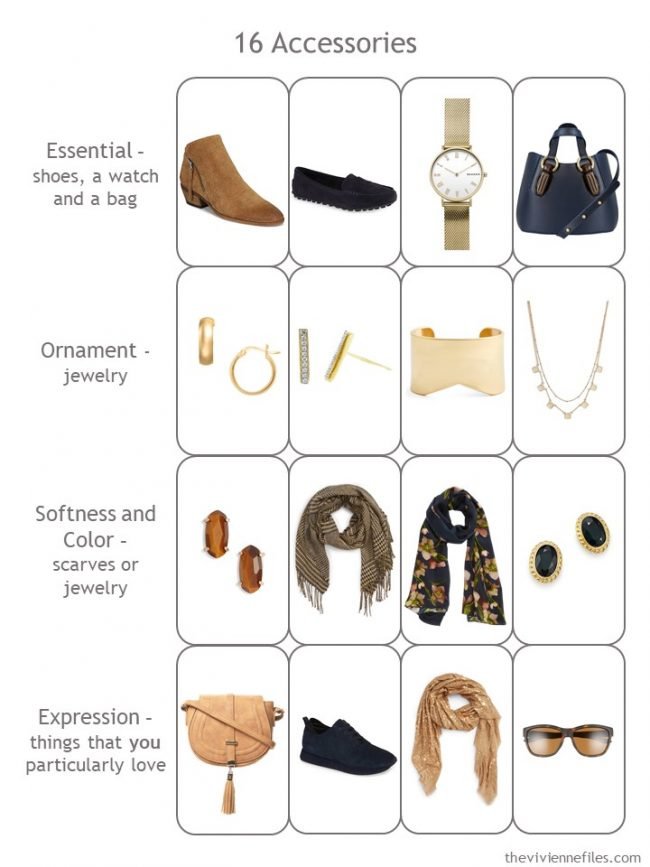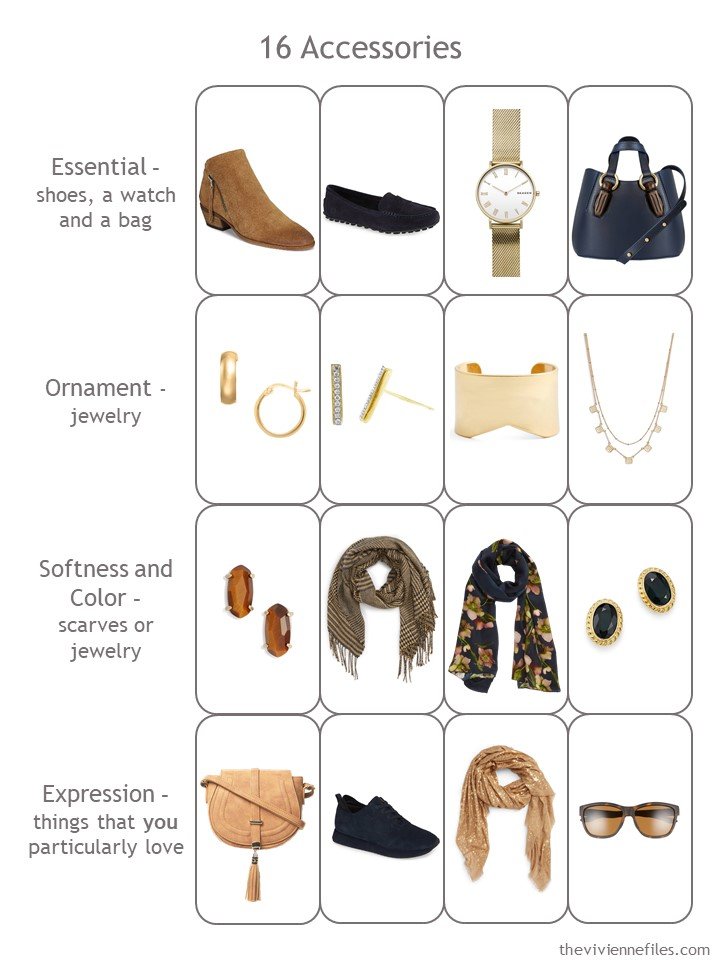 Let's now revisit the outfits from Monday, but add some accessories to see how much better things look when they're "finished."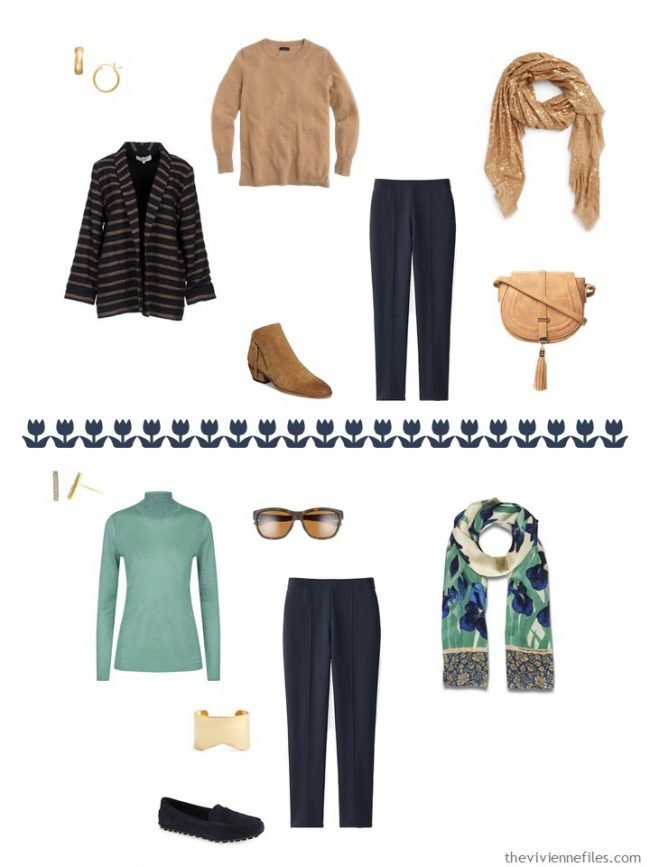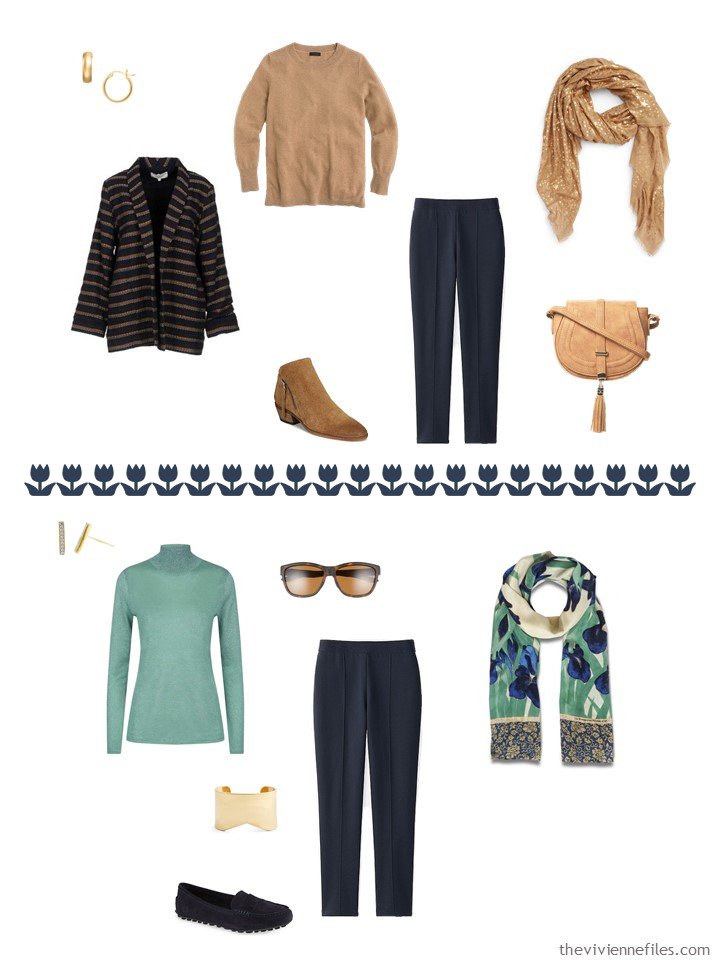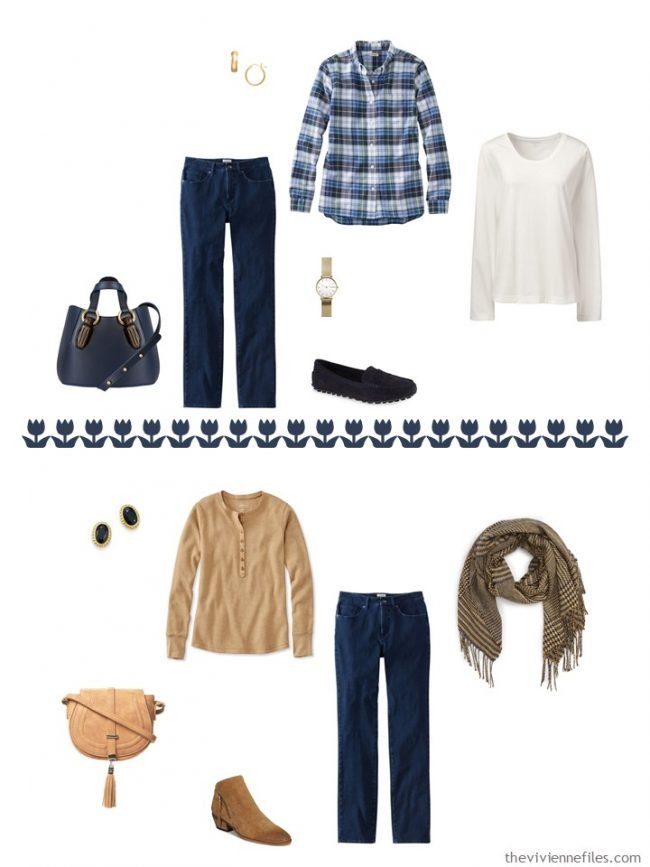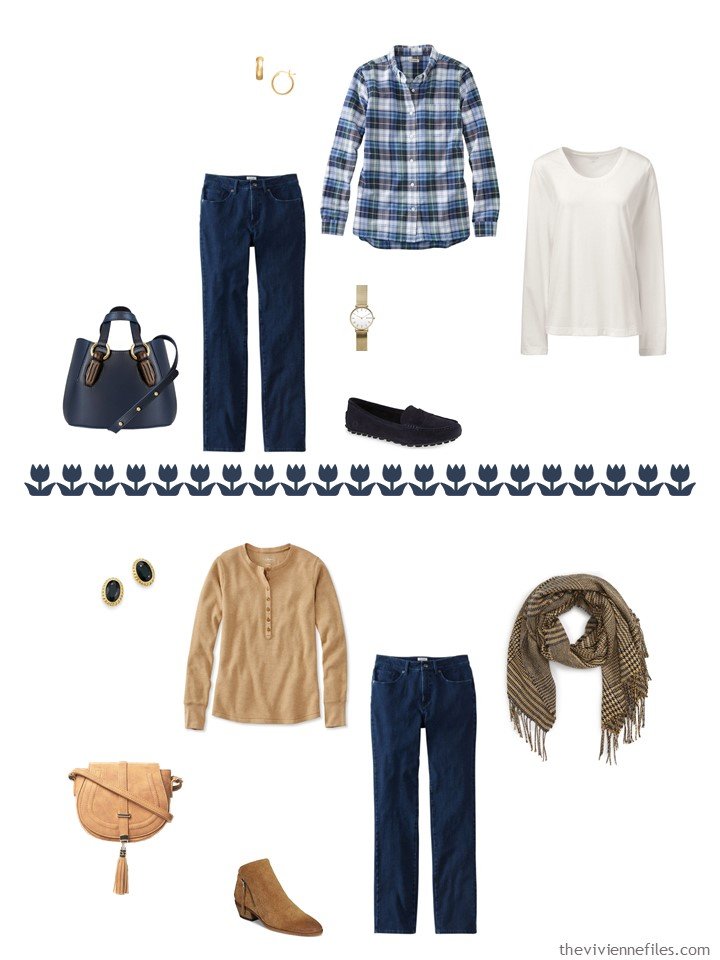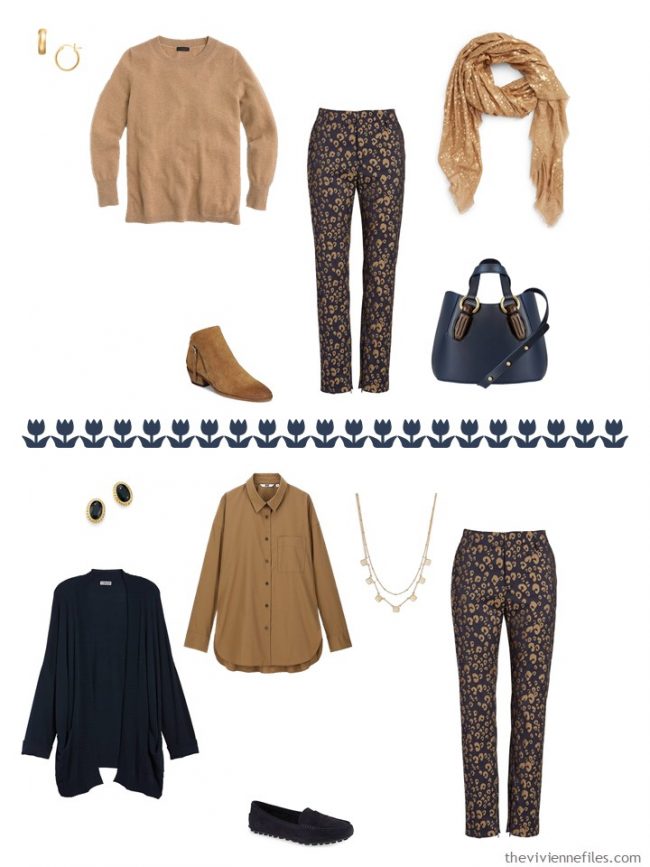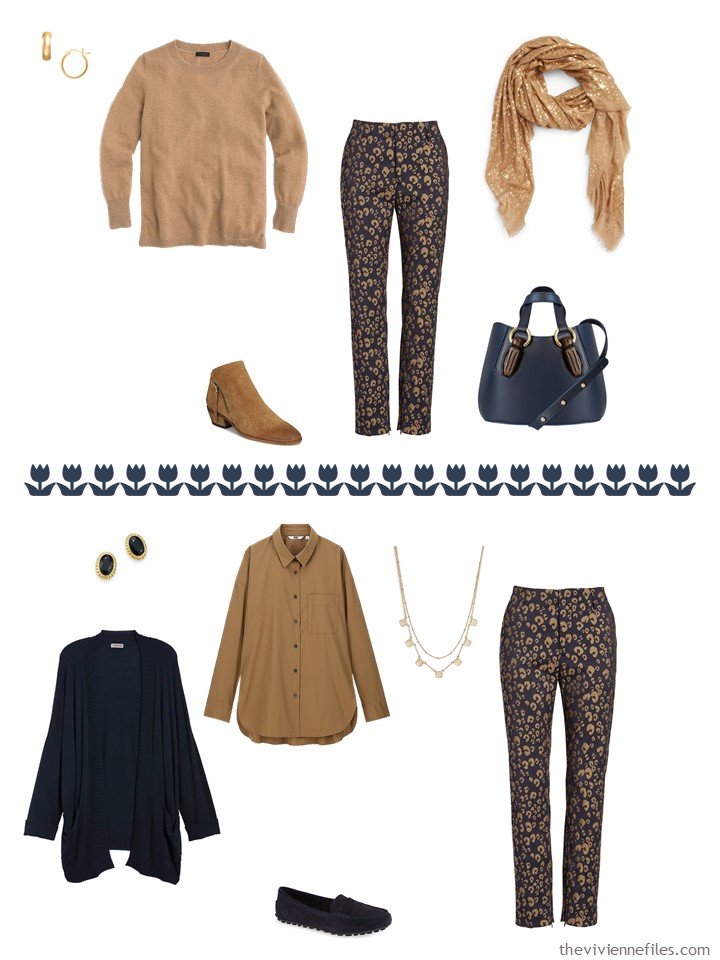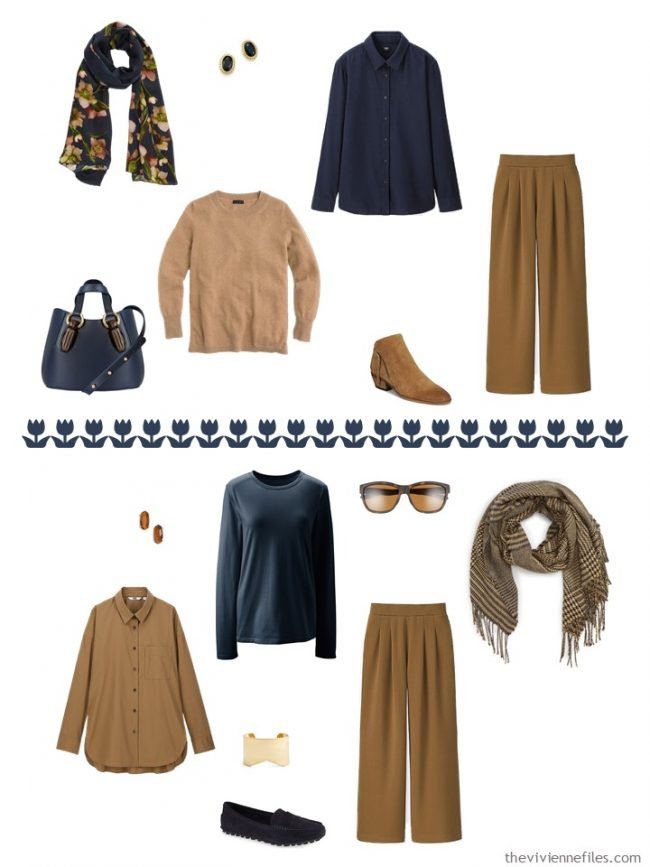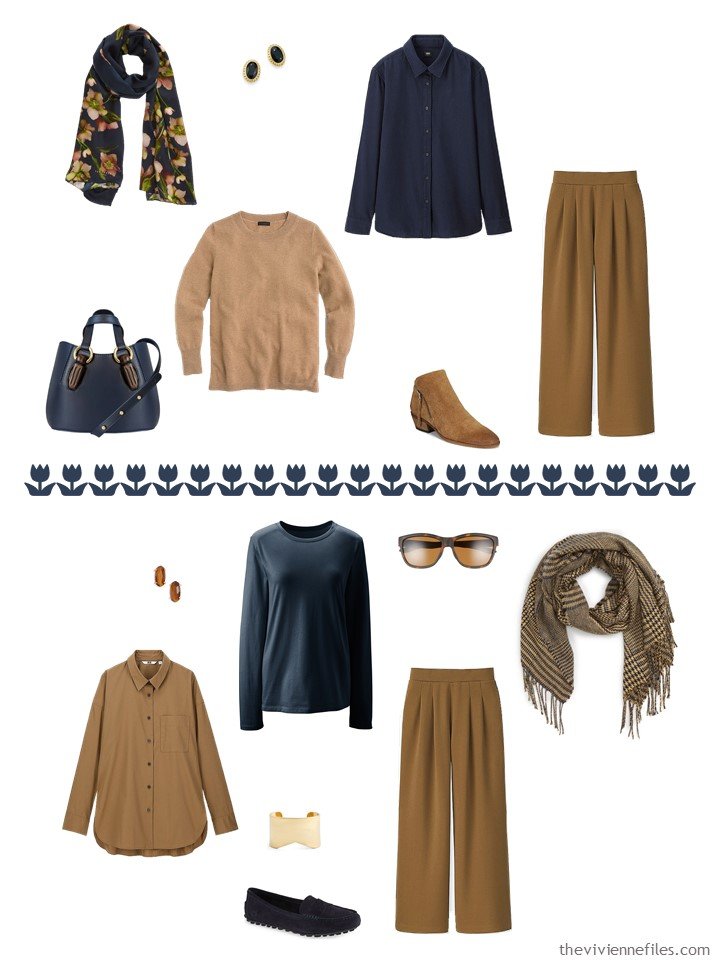 I think I might manage 16 garments if I could have the right "stack" of accessories… While nobody is every required to limit their wardrobe, or their accessories, it can be a way to learn more about your preferences if you at least mentally create capsule wardrobes. Items that are never included in any of your imaginary wardrobes might need to be reconsidered…
love,
Janice