July 4, 2018
Some of us felt pretty uncomfortable with the grey Common Wardrobe paired with warm citrus-hued accent colors. That's okay – everybody is NOT going to like every color combination in the world!
So I thought that I would try to bring the colors closer together visually by choosing accessories with that goal in mind…
This is the color scheme with which we are working, based on this really cool painting: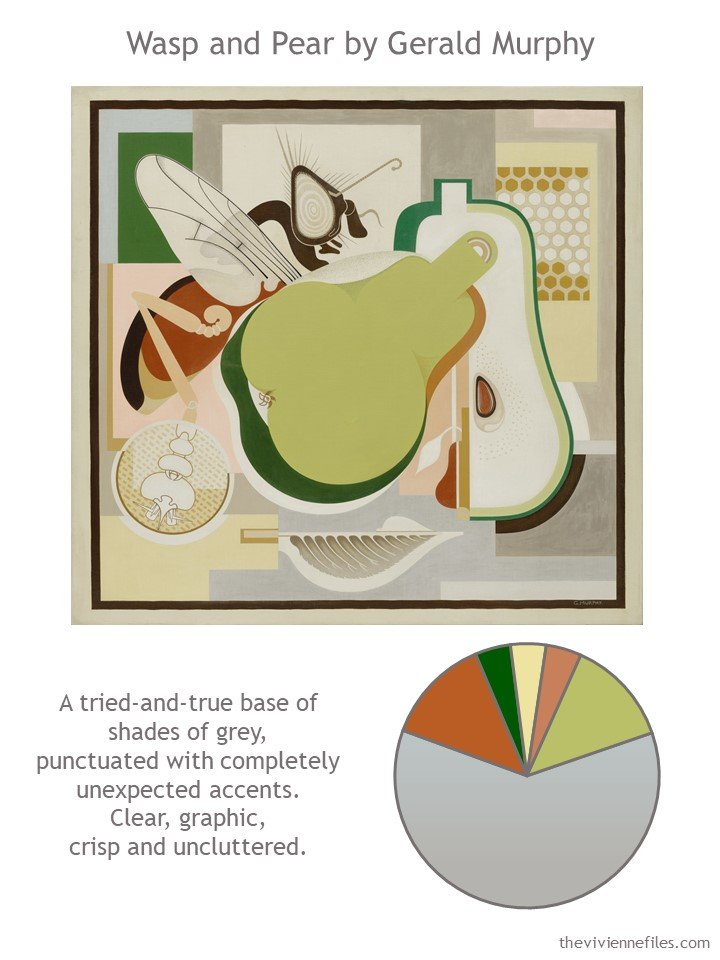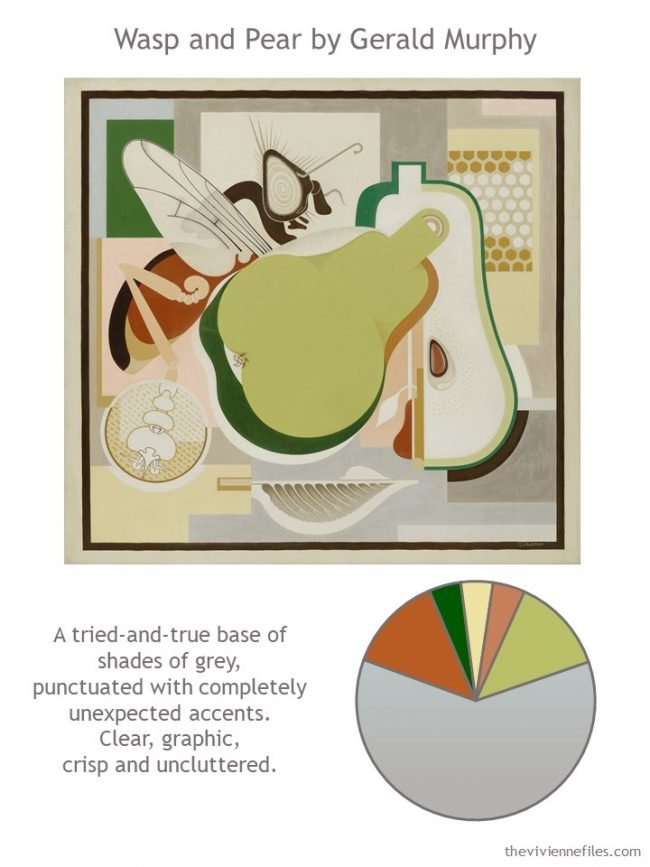 While the first wardrobe from this painting – with brown and beige neutrals – looked great with gold jewelry, now that we've changed our core neutrals to cool grey, I'm thinking that silver jewelry is the direction to take…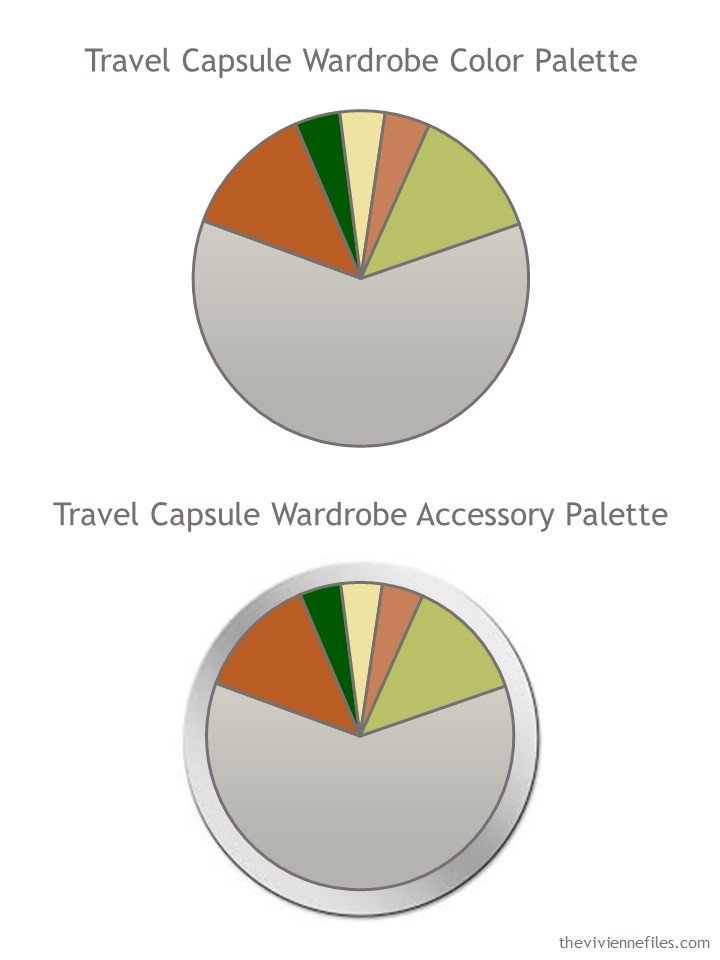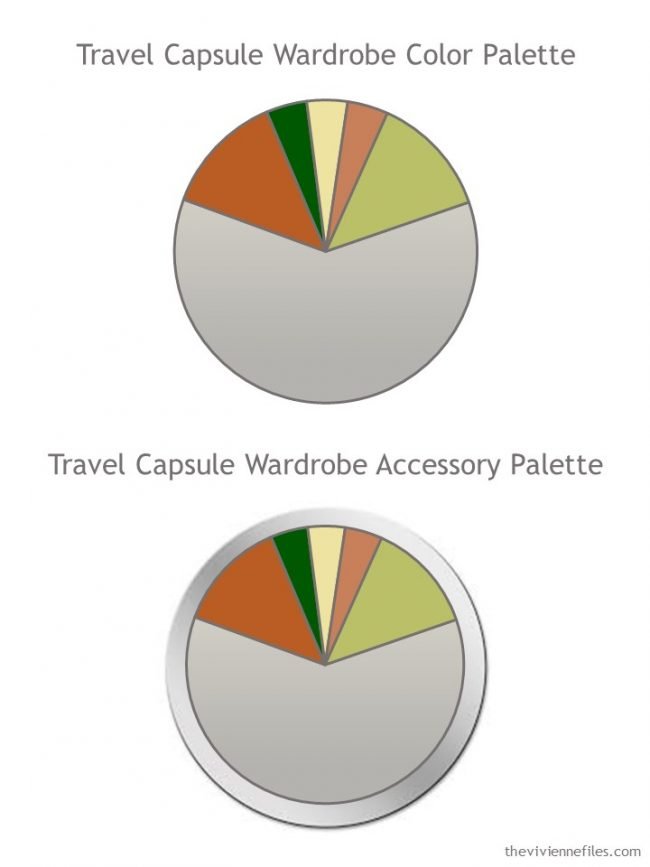 It's always reasonable and smart to have a plan when you're pulling together accessories. For this particular wardrobe, I'm going to concentrate on silver jewelry, and grey accessories, but keep my eye open for little details that will make the grey feel more "at home" with the warm accent colors. Silver jewelry with an orange stone, for example, might be just the ticket…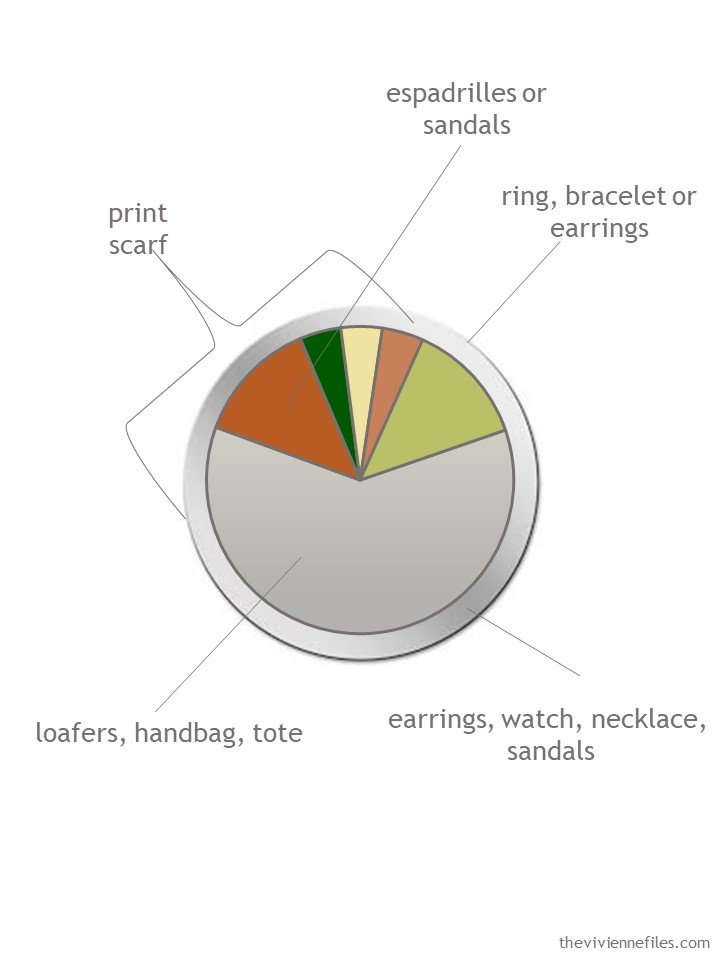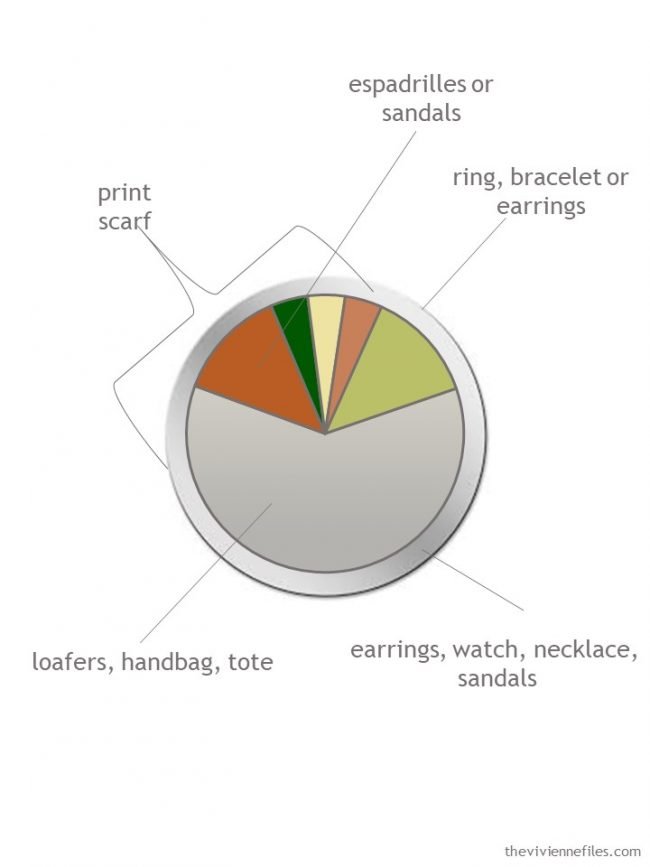 To refresh our memories, this is the wardrobe with all of the grey clothes, and that insanely expensive scarf…
There's something pleasing to me about a 12-piece wardrobe with 12 accessories (and an extra scarf, tossed in for the heck of it!)
I think that all of these items, all on one page, look great together: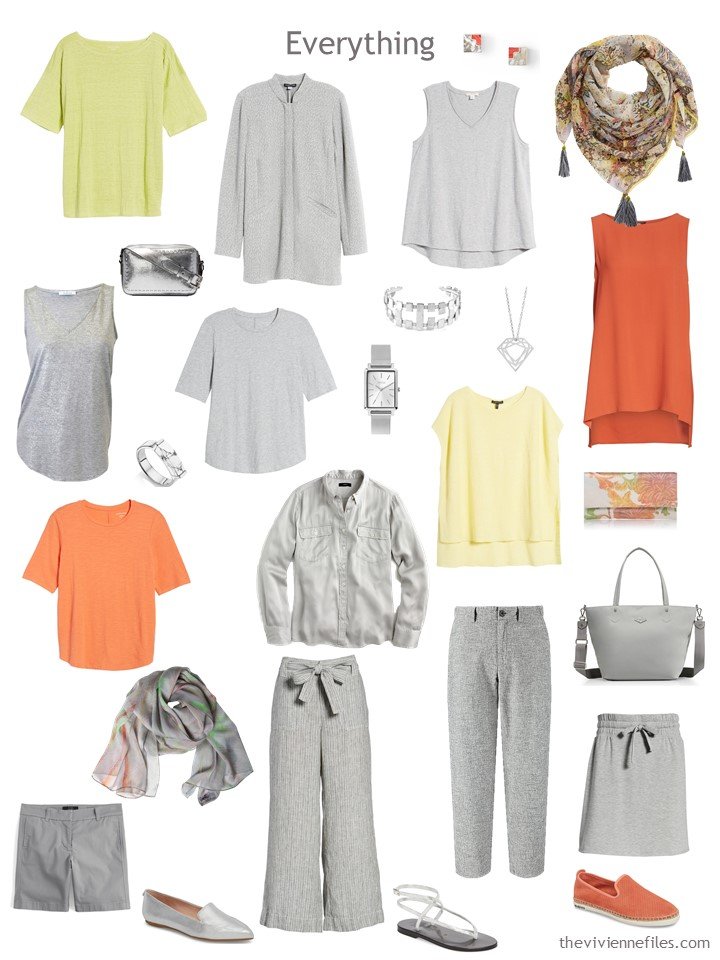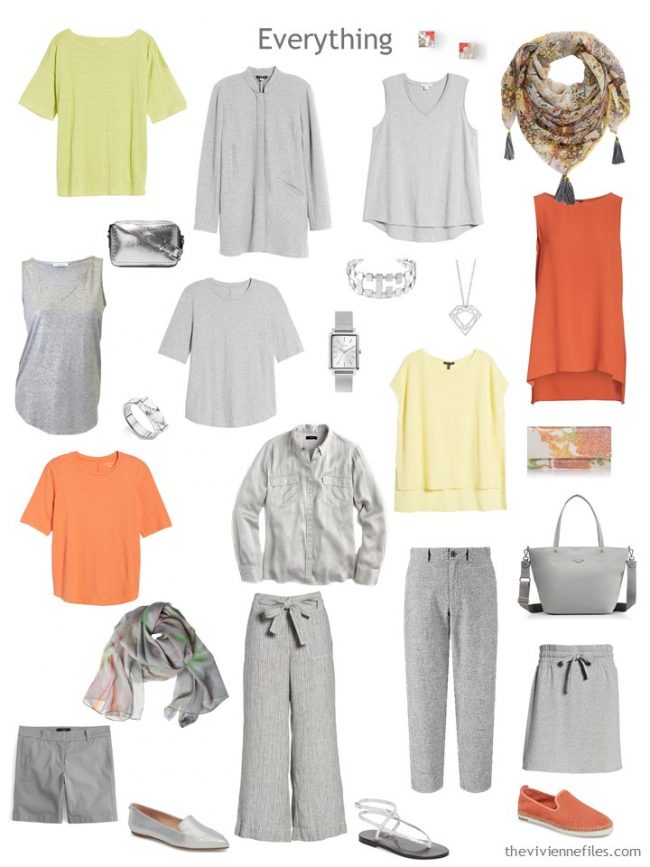 As before, let's work our way through the wardrobe by assembling some outfits, and then see how well our accessories work with the clothes…
I'm perfectly willing to admit that you might still not like these accent colors with grey – and you don't have to! It is nice, however, to consider some "difficult" color schemes from time to time, if only to help you really focus on your own, very personal, likes and dislikes!
I like to think that I, personally, have considered all KINDS of color schemes! And after all of the writing that I've done on The Vivienne Files, I'm still committed to wearing almost exclusively black and white. I think we can say that my preference are pretty clearly-defined and deeply rooted…
love,
Janice