July 2, 2018
It's hard to believe that these wardrobes are more than halfway completely – where does the time go?
For July, I'm going to assume that summer is in full swing, and that our heroine could use a couple of easy outfits to wear in the heat. Of course, if you don't wear shorts, a skirt, capris or a pair of lightweight pants could easily be here instead!
And I love simple tee shirts. It's fine to get something with writing, or with lots of bells and whistles and geegaws and thingamahoochies, but that kind of top isn't going to be as versatile as a plain round or v-neck tee shirt. I particularly liked finding these 2 unusual accent colors, which are clearly present in our scarf inspiration:
This is her wardrobe, so far… What a range of colors!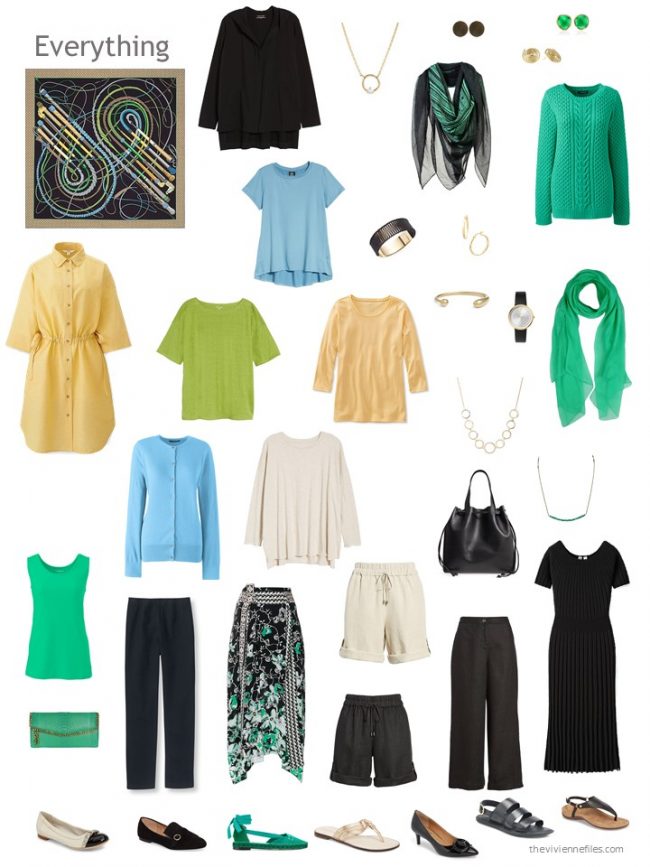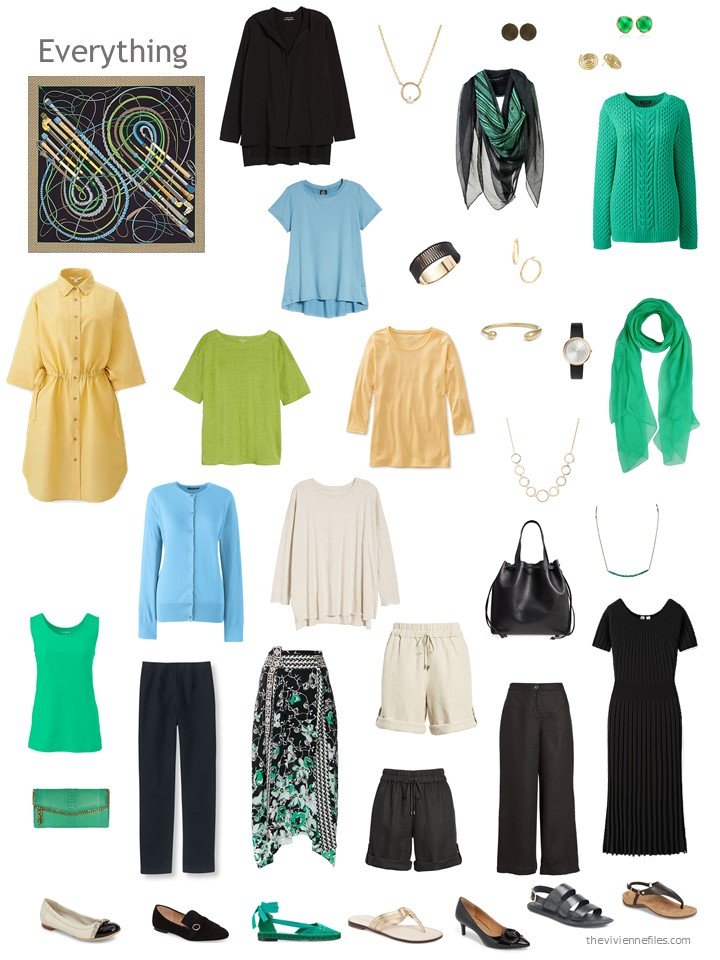 Just to make certain that our 3 wardrobe additions are truly versatile, I'm going to use each new piece as the core of 3 new outfits…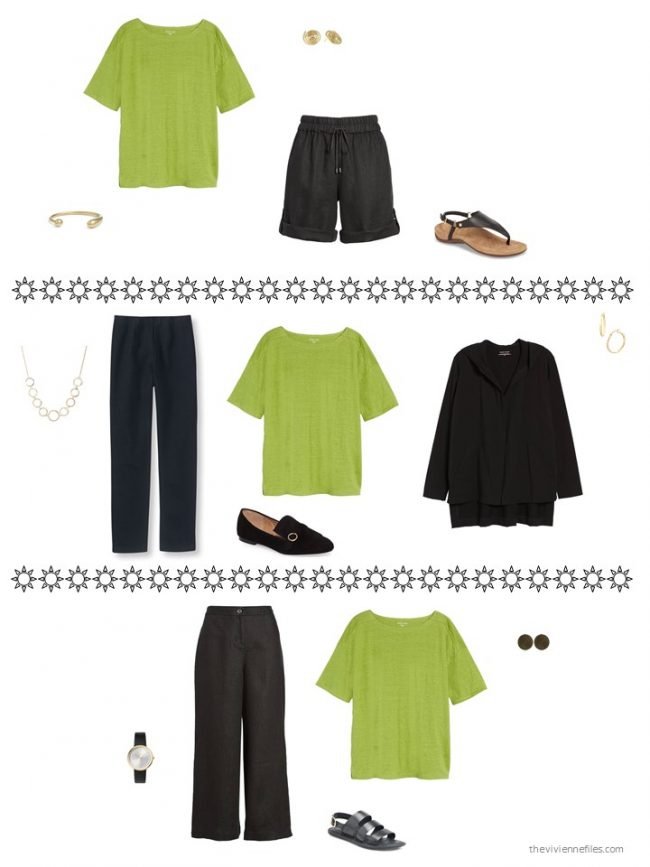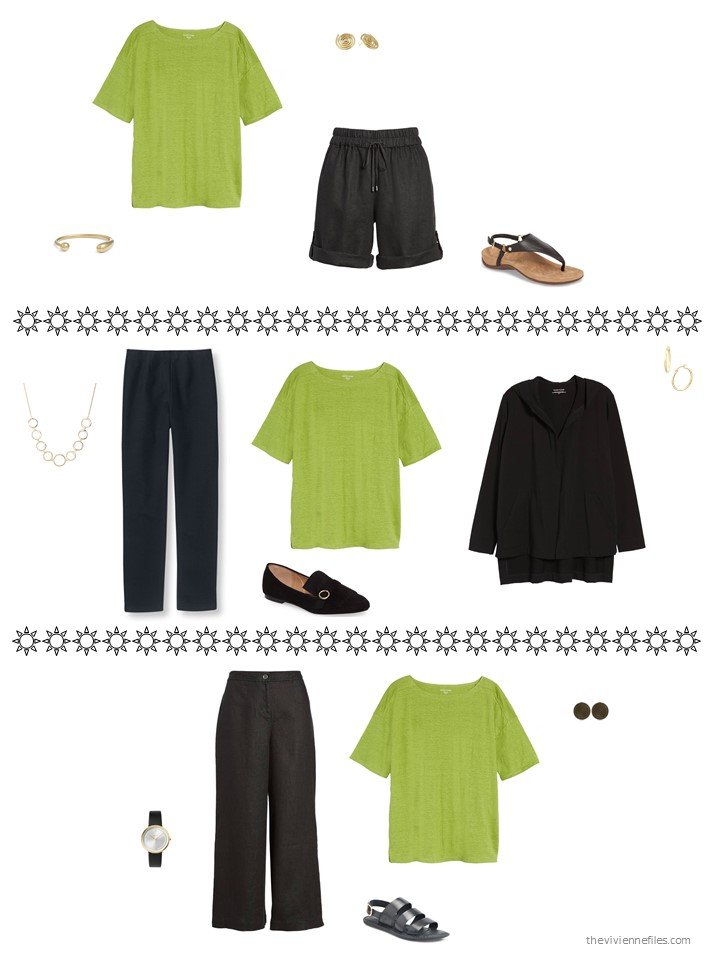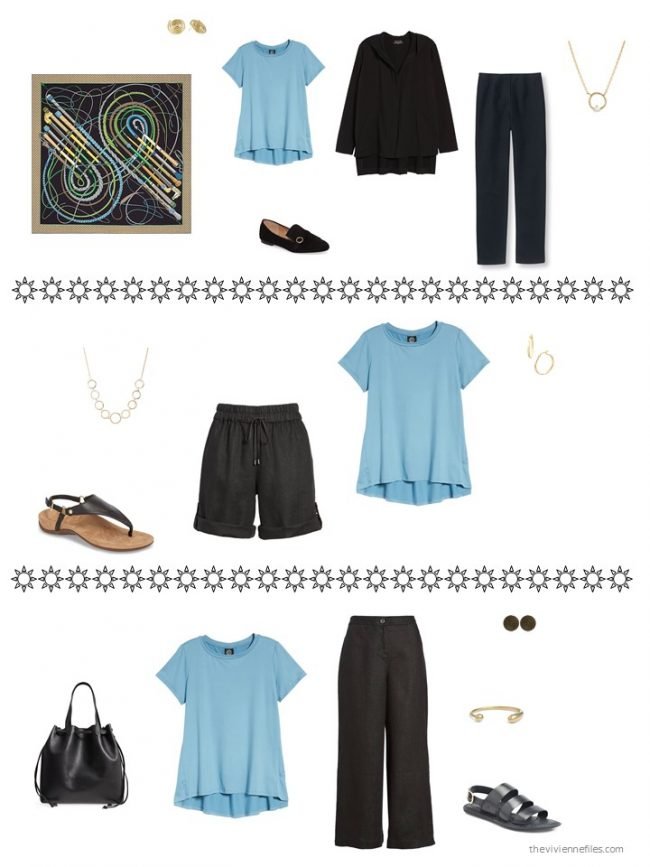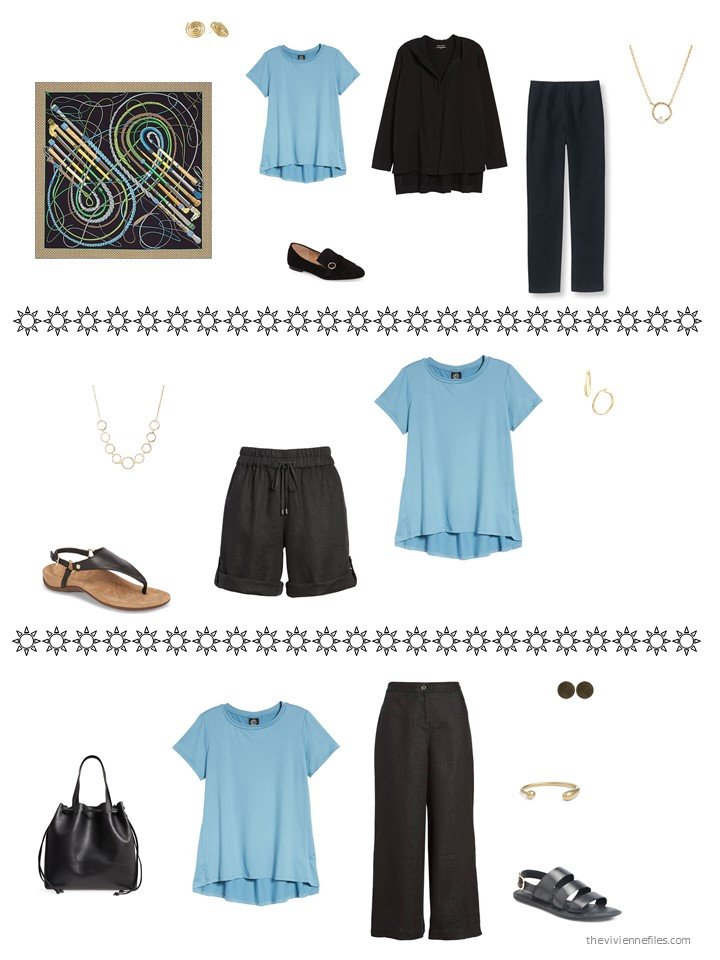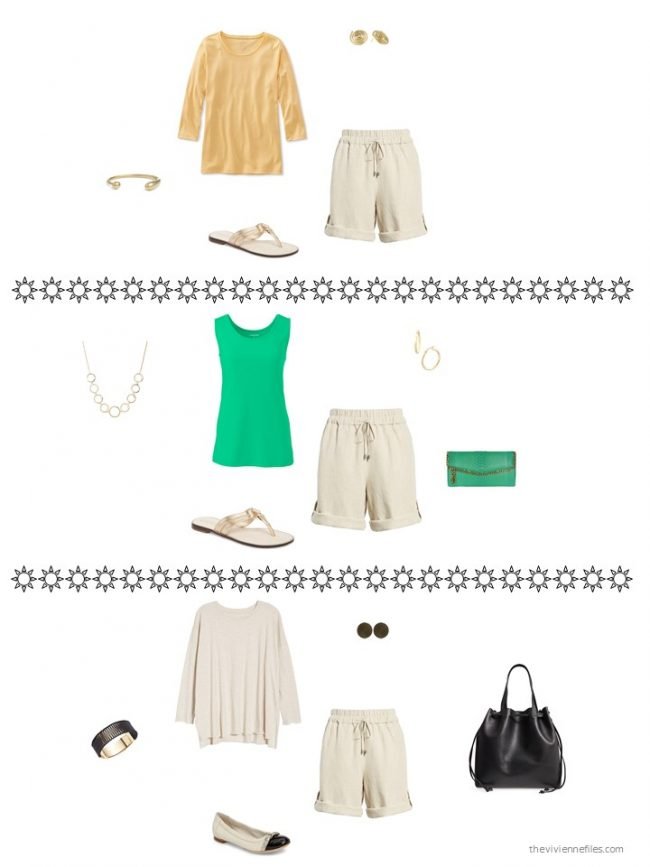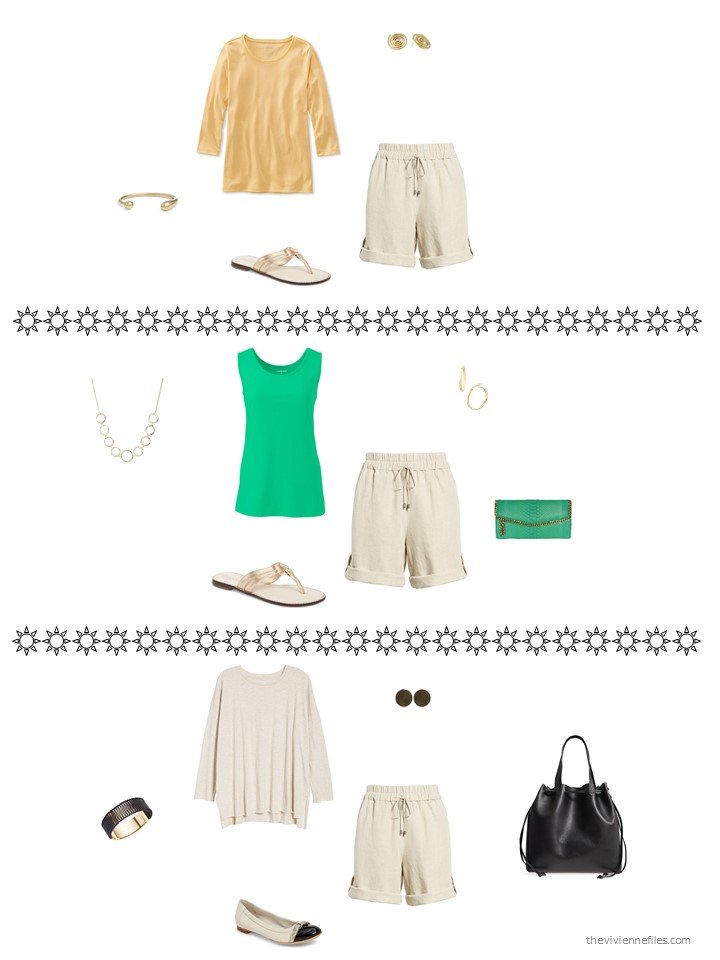 Ah, this beautiful pastel wardrobe… Why NOT get a gold tee shirt for summer?
All of these new pieces fit in beautifully here: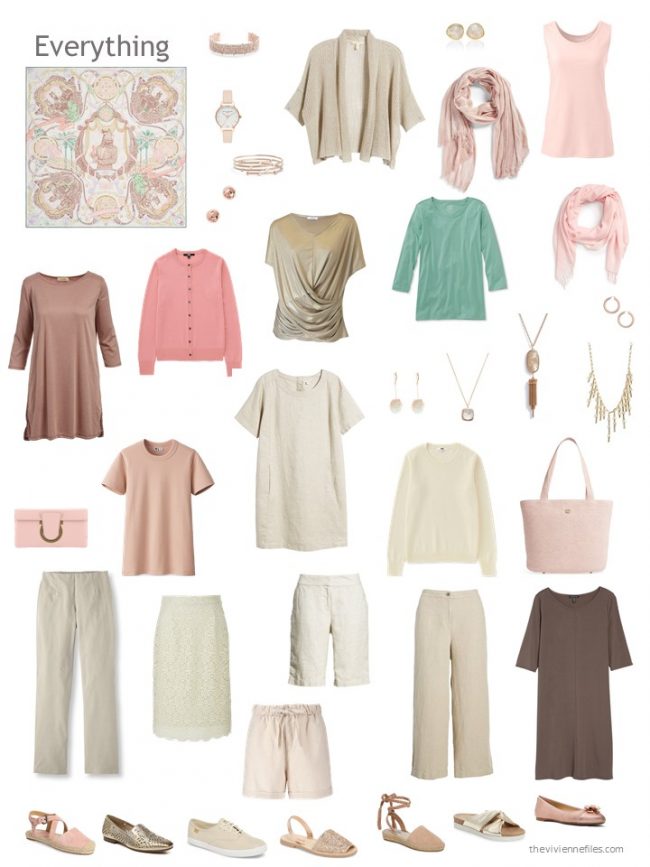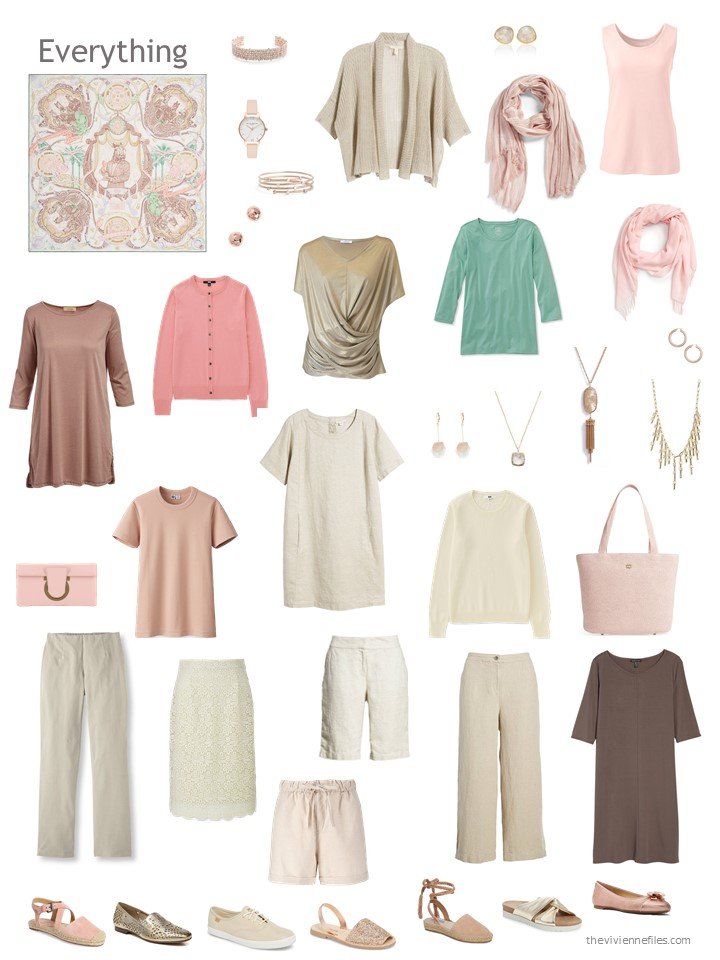 And the new clothes from this month are perfect with a LOT of what was already in this wardrobe: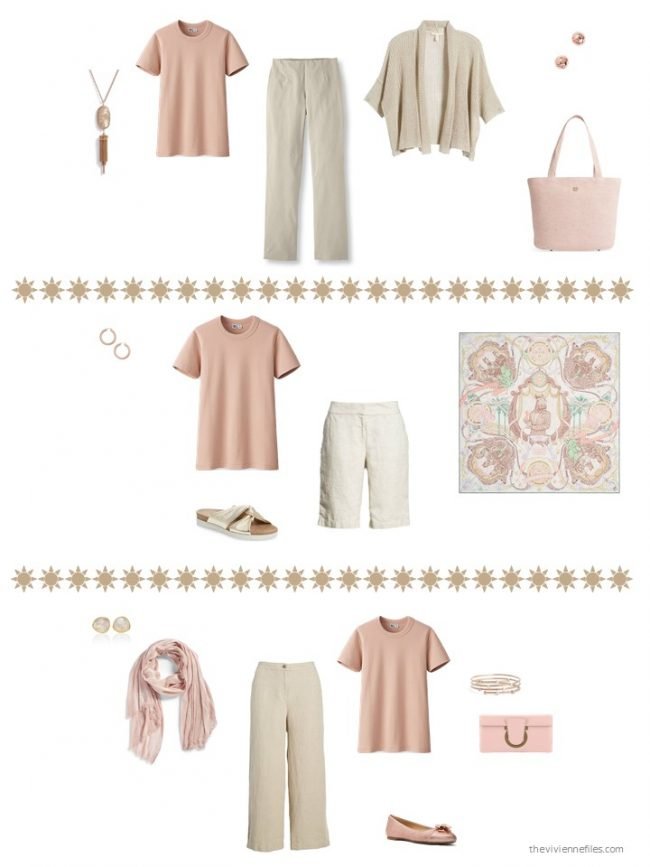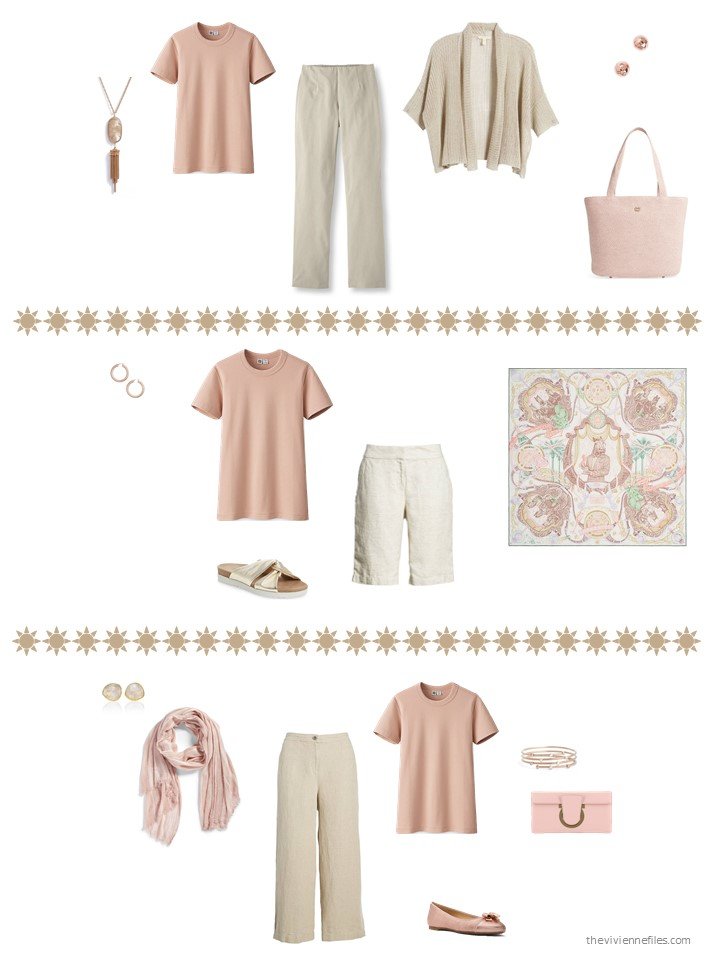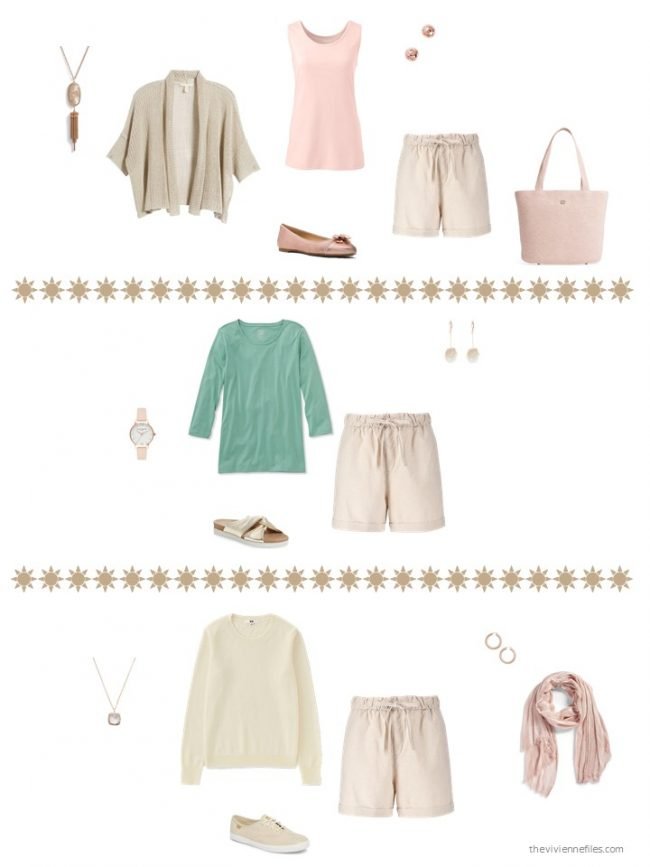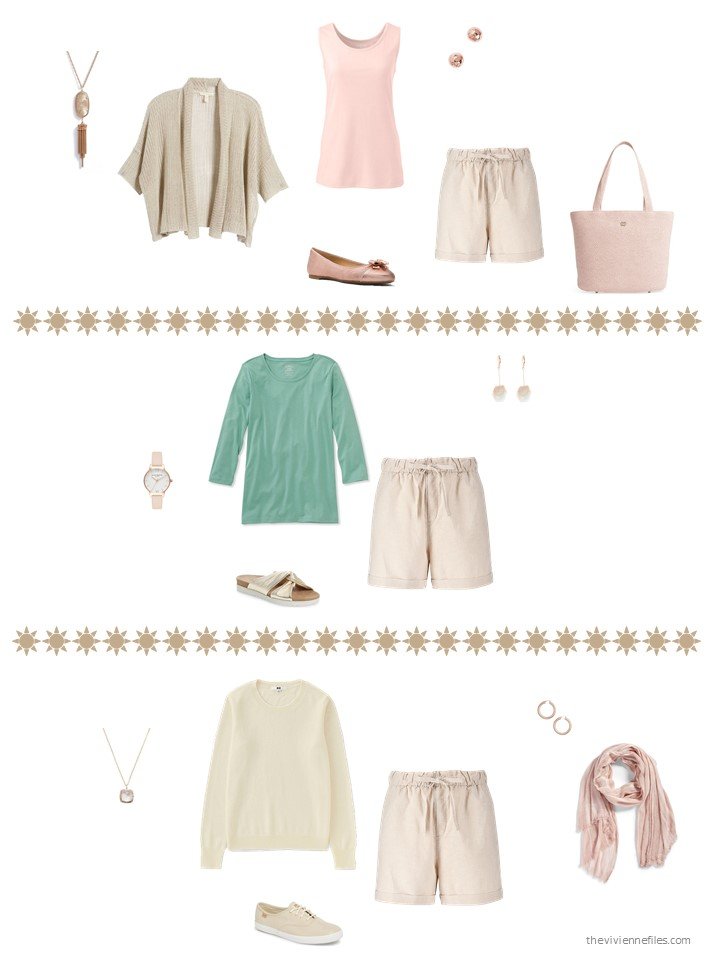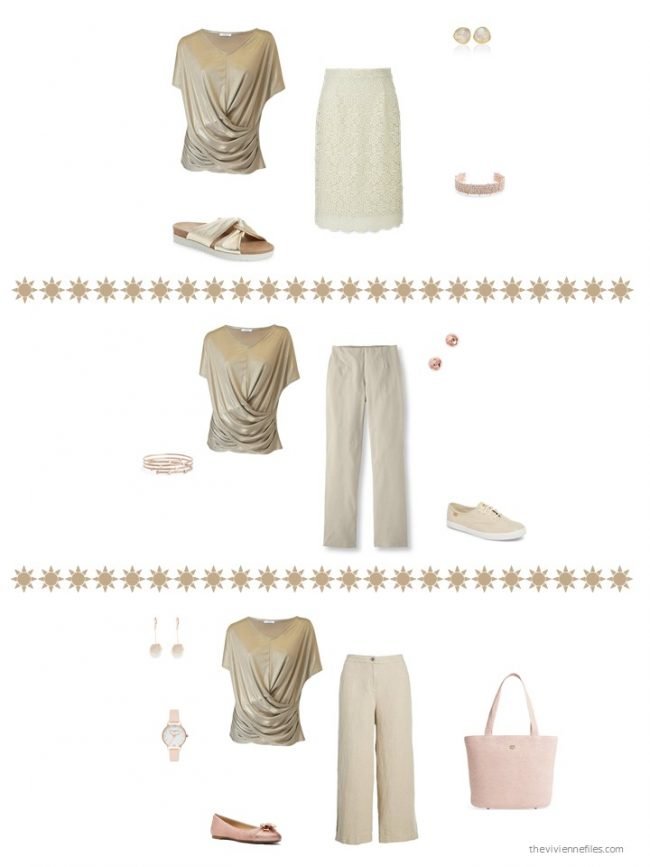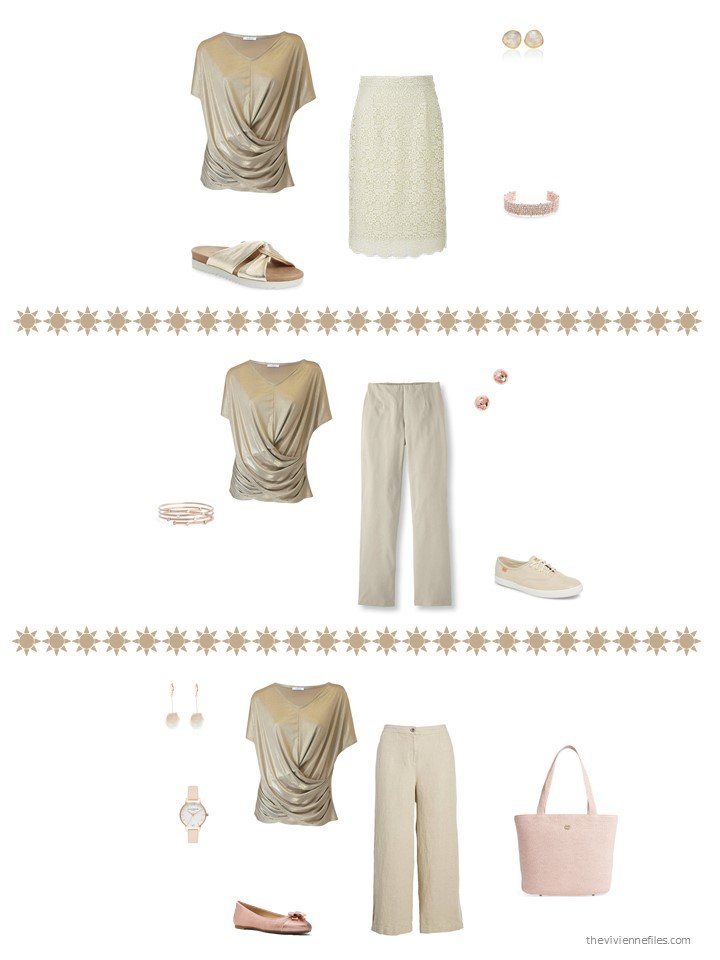 When you find the perfect shade of blue – grab it! Grey is always classic, and easy to wear… And a really pretty pendant can be worn any day, with any outfit.
These colors are just unusual enough that this wardrobe has a clear personality: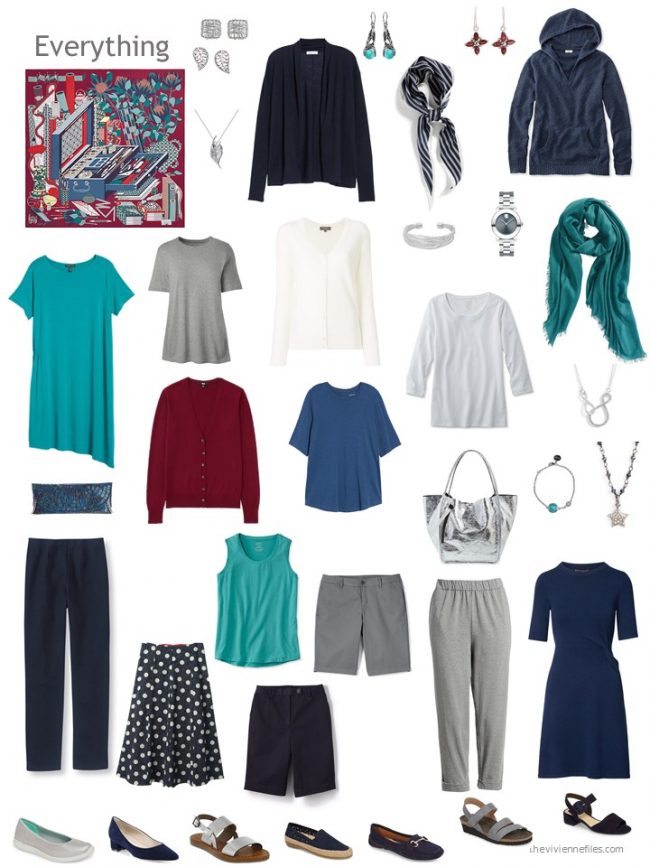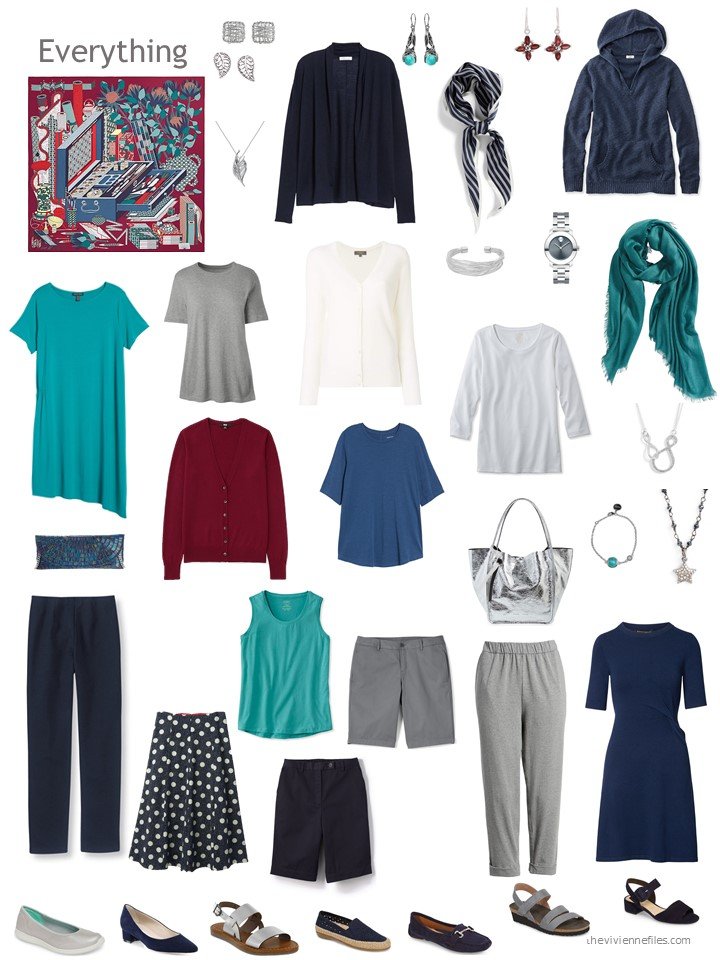 And the new purchases add a lot of options for this heroine: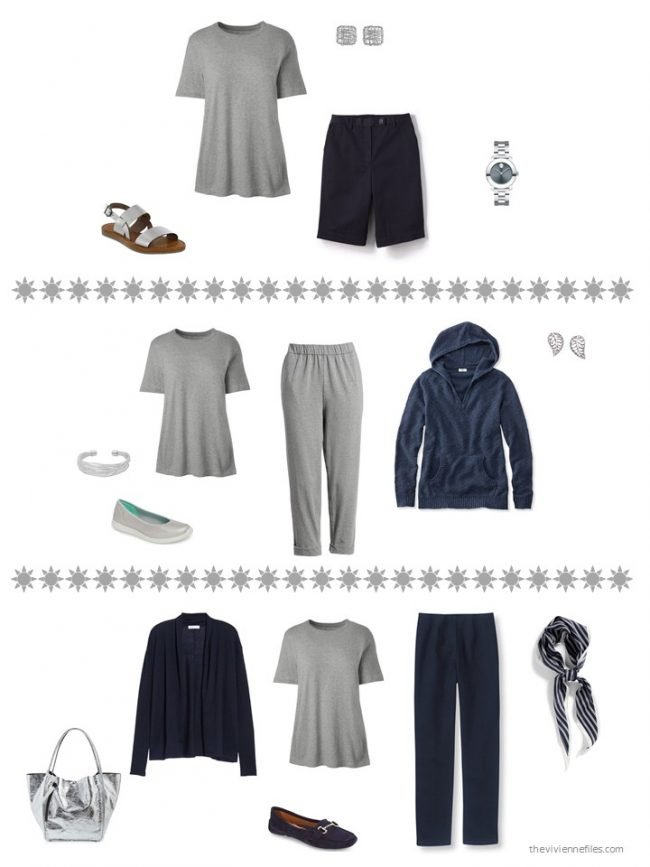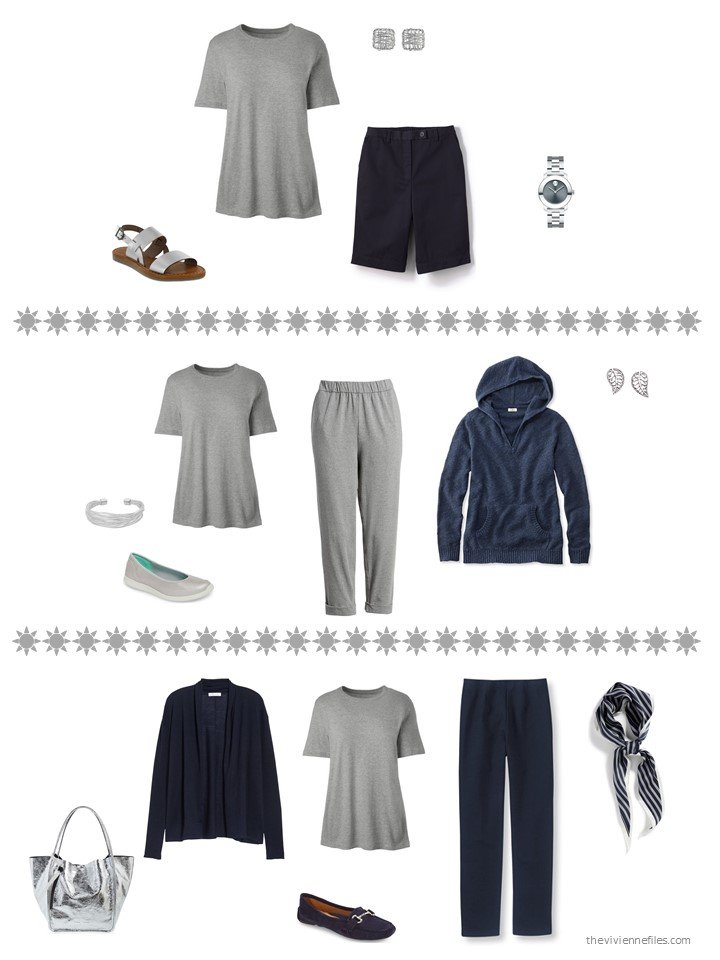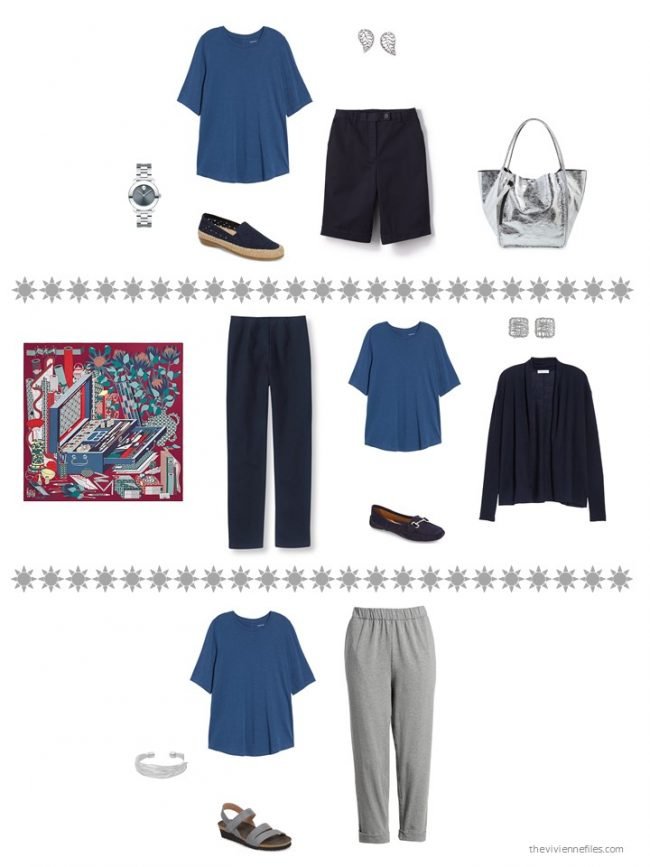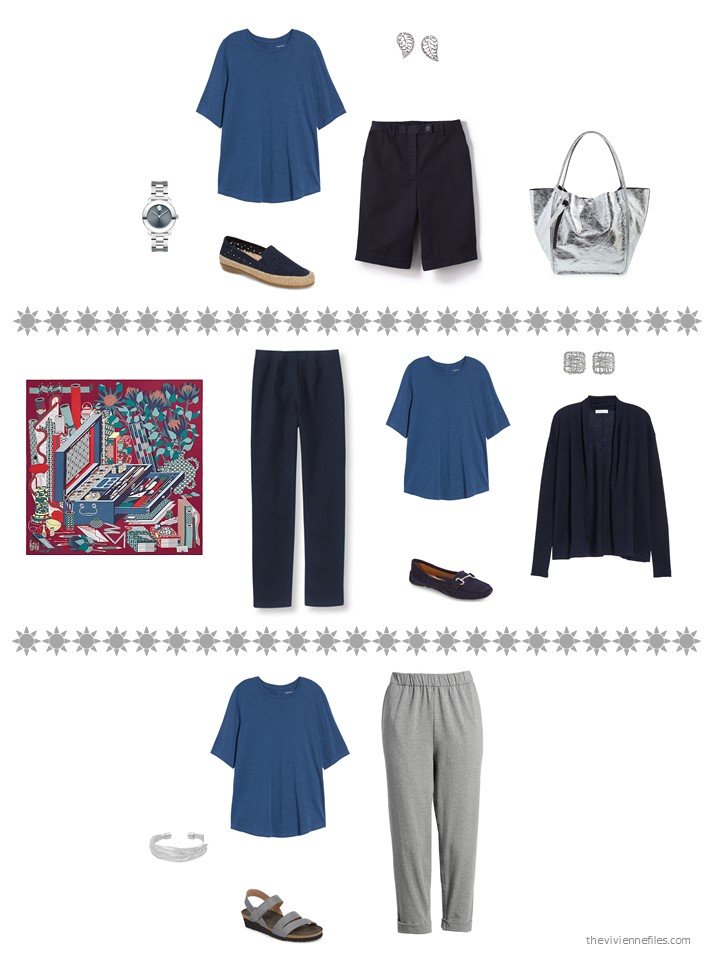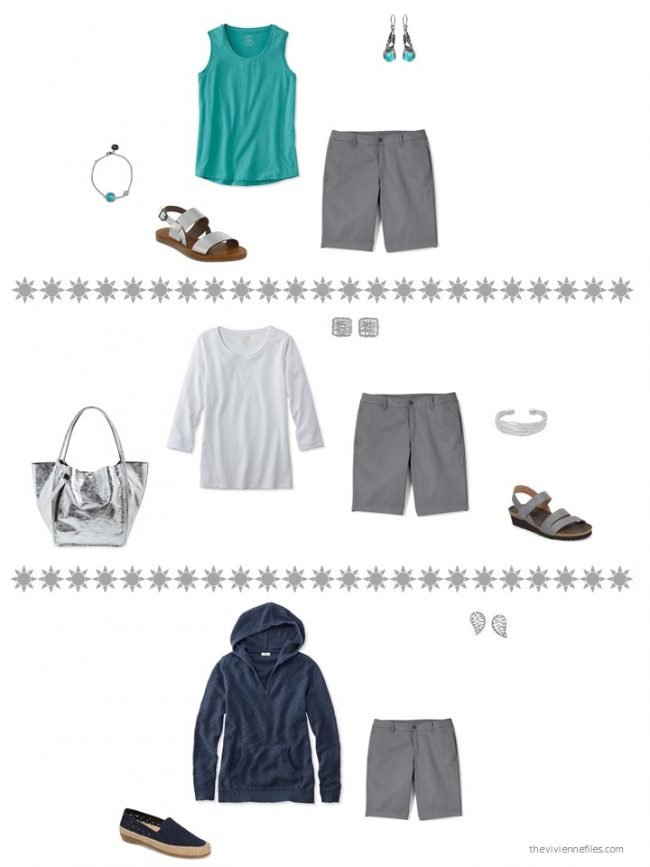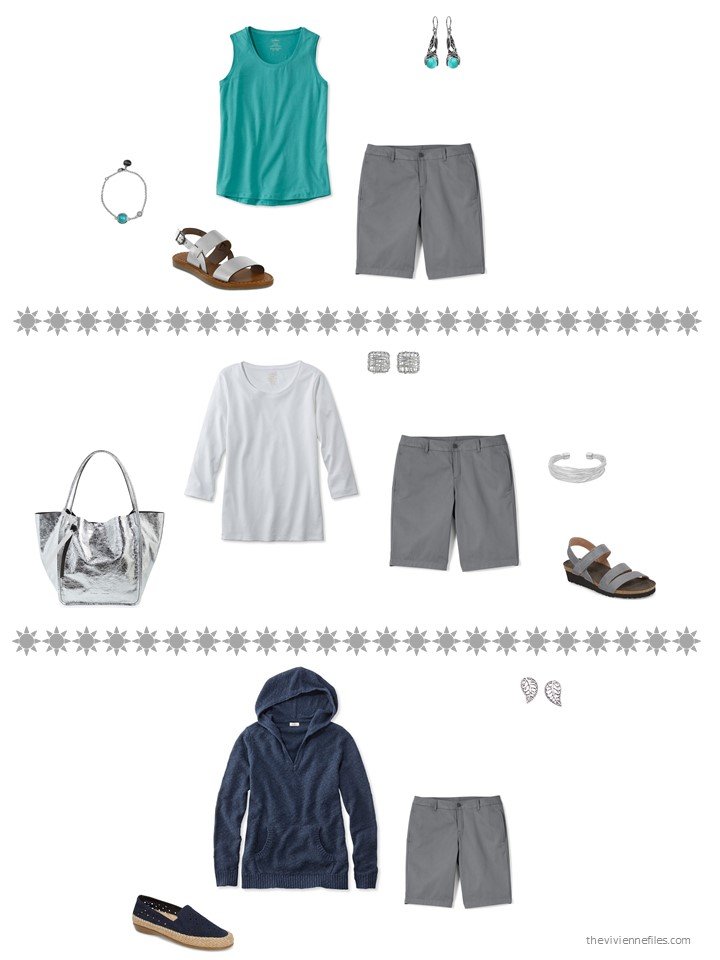 Sometimes, you find the right shade of pink!
Note that the 2 pink tee shirts in this wardrobe don't match. Because you're realistically NEVER going to wear the 2 of them together, it's fine that they're slightly different shades. So long as they go with the core items of your wardrobe, you're fine…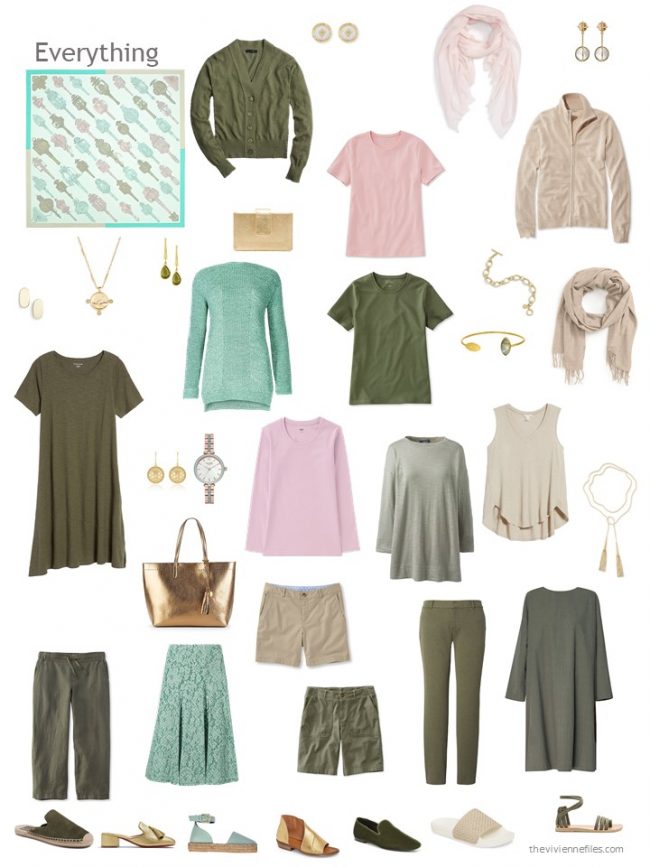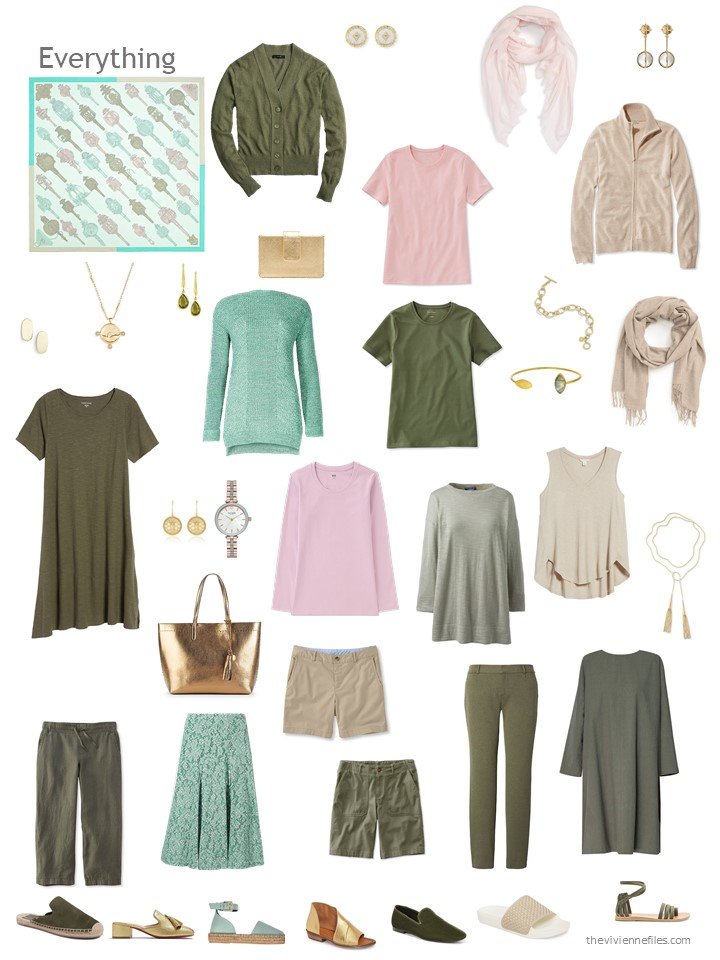 Again, 3 garments add lots of possibilities: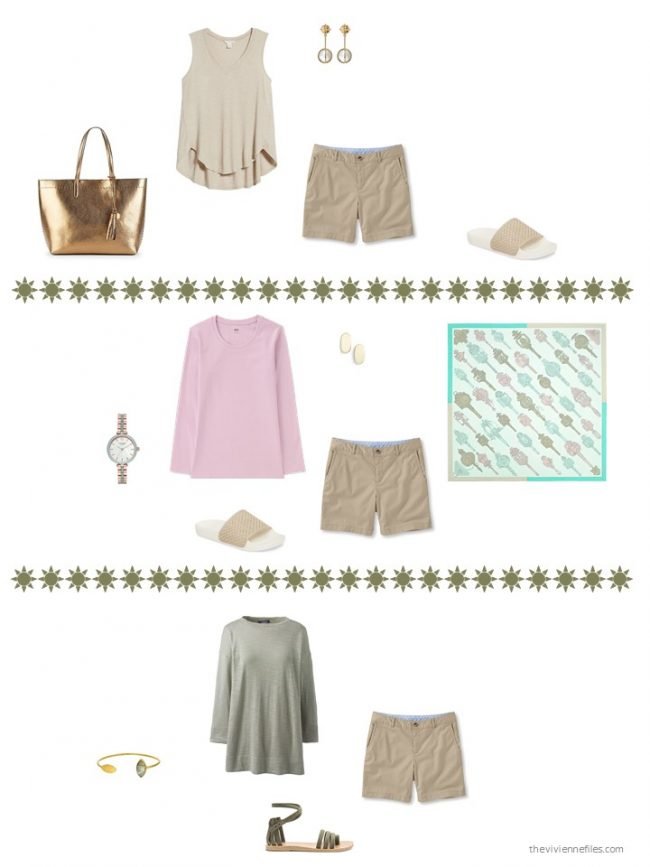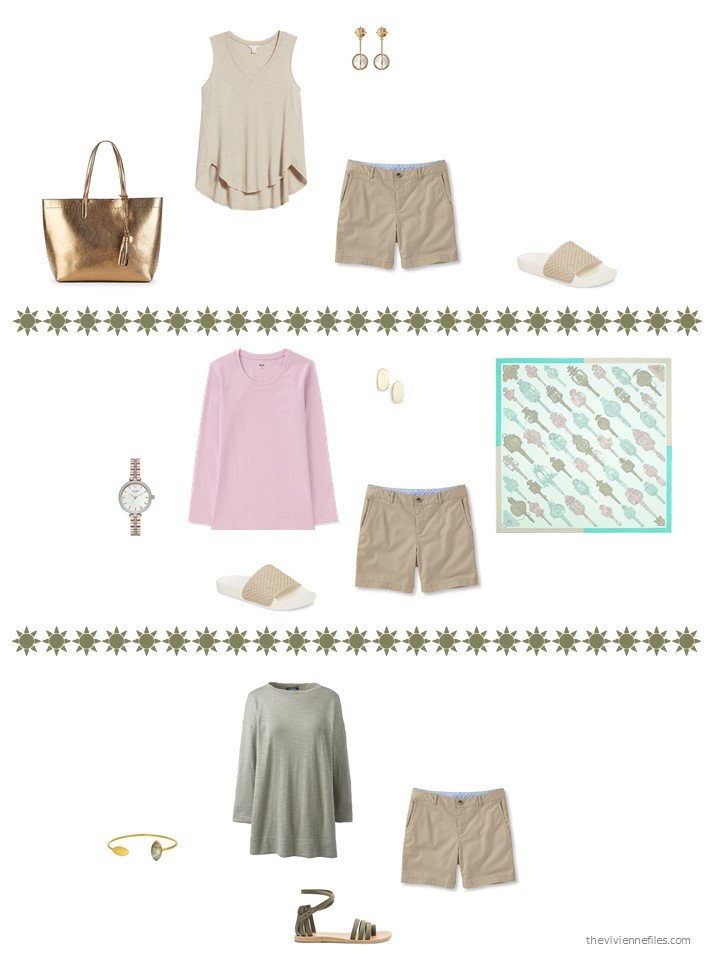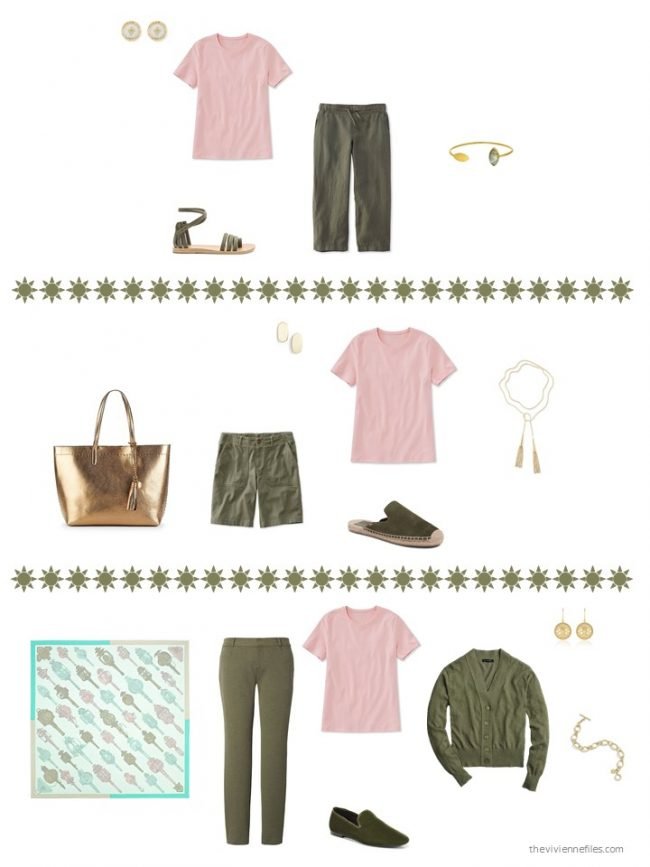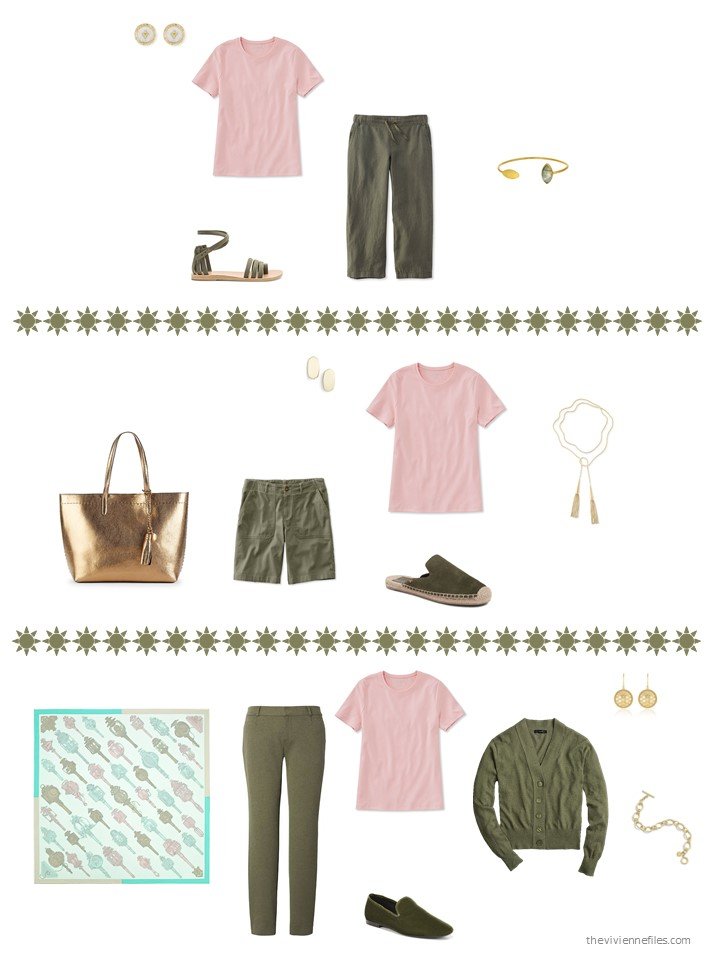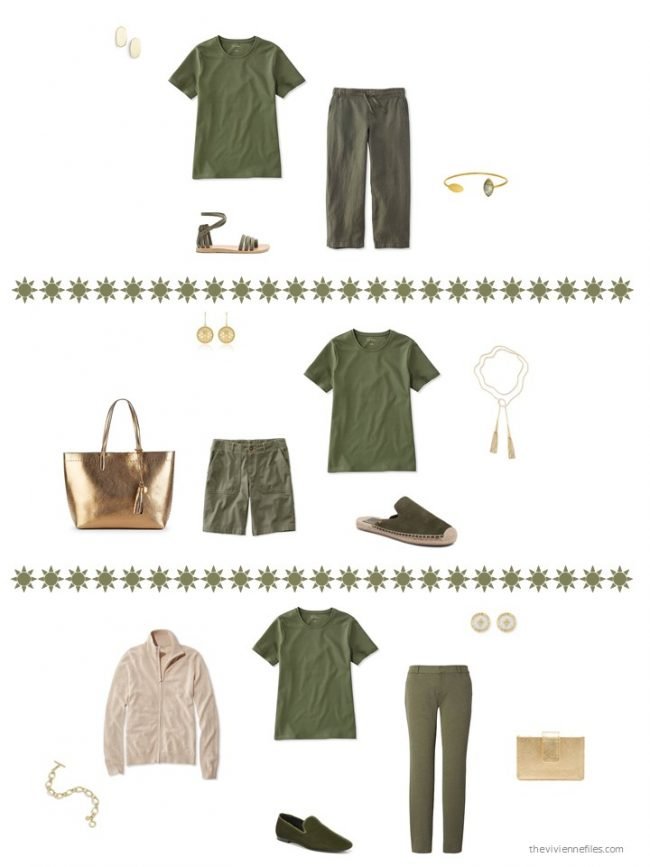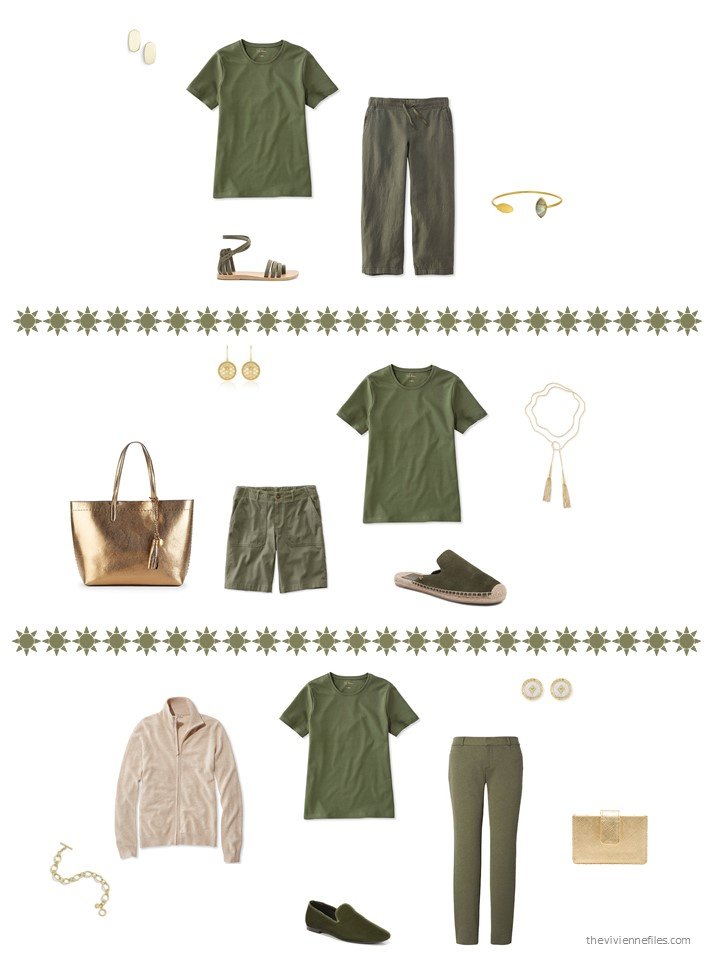 I love the little side detail on the blue top…
This wardrobe has such a clear sensibility – grey hair and blue eyes?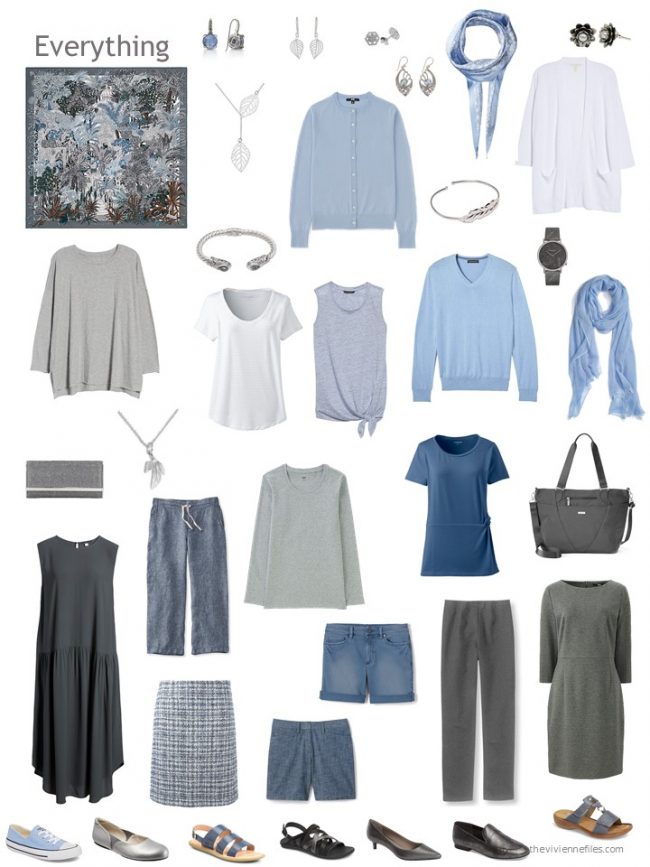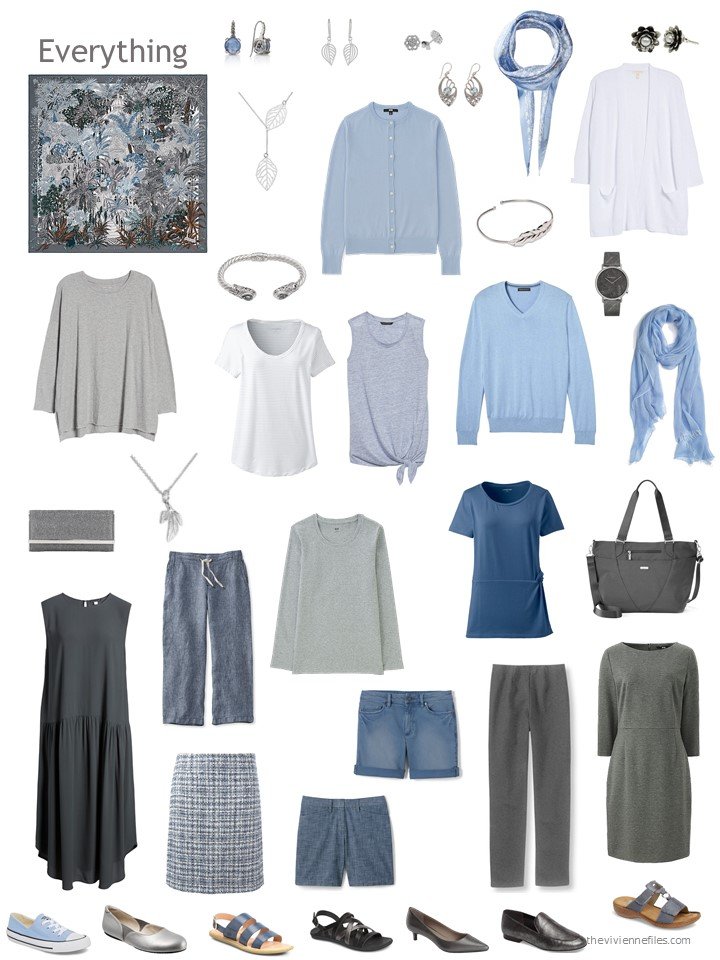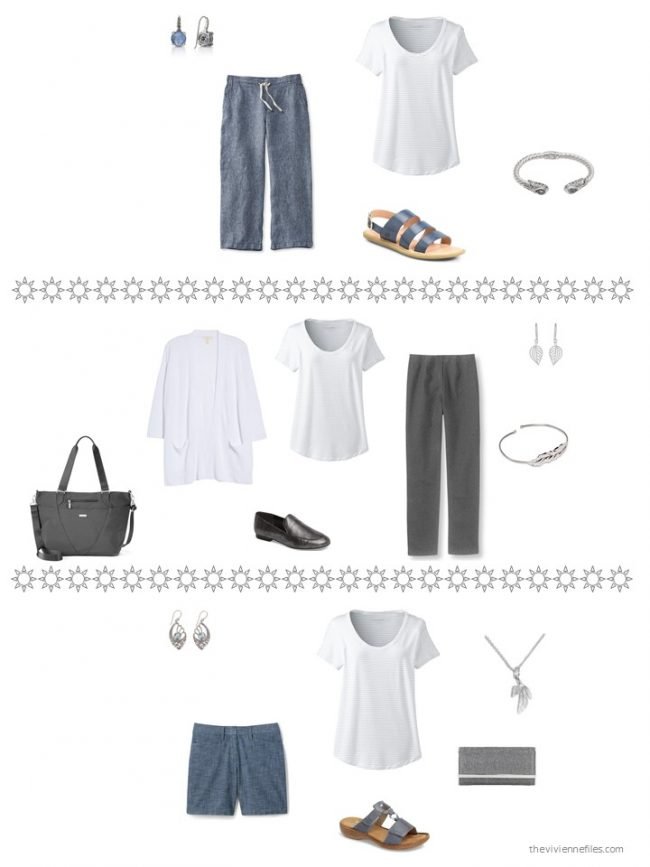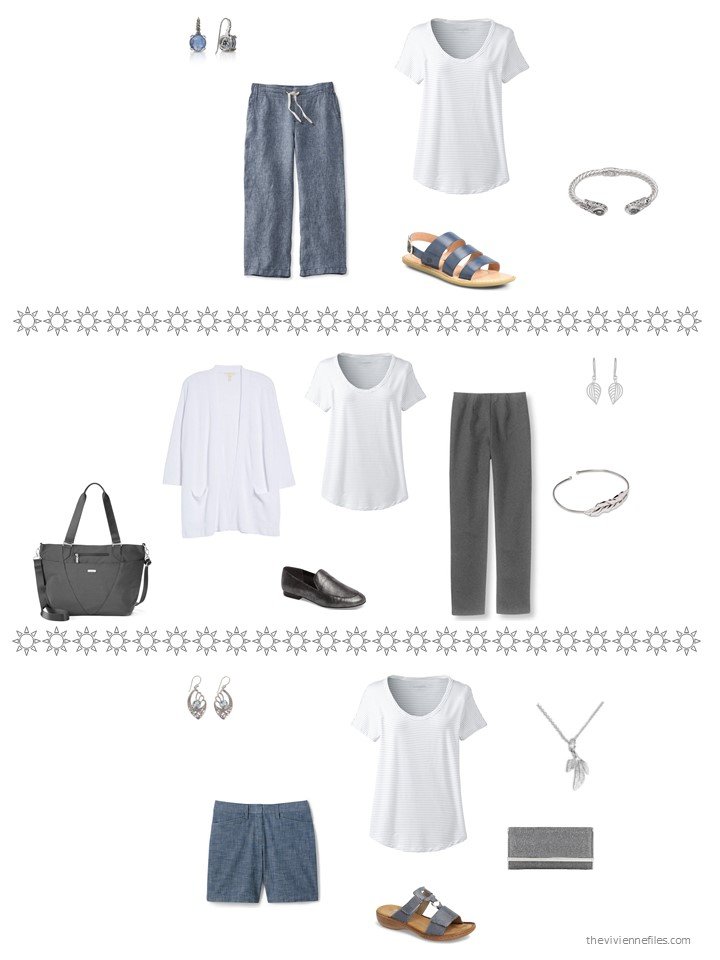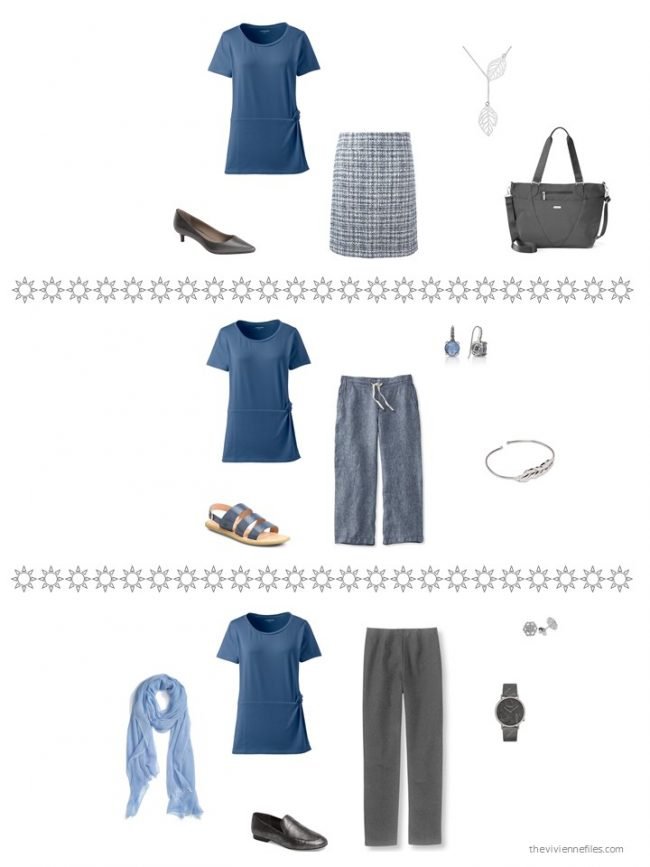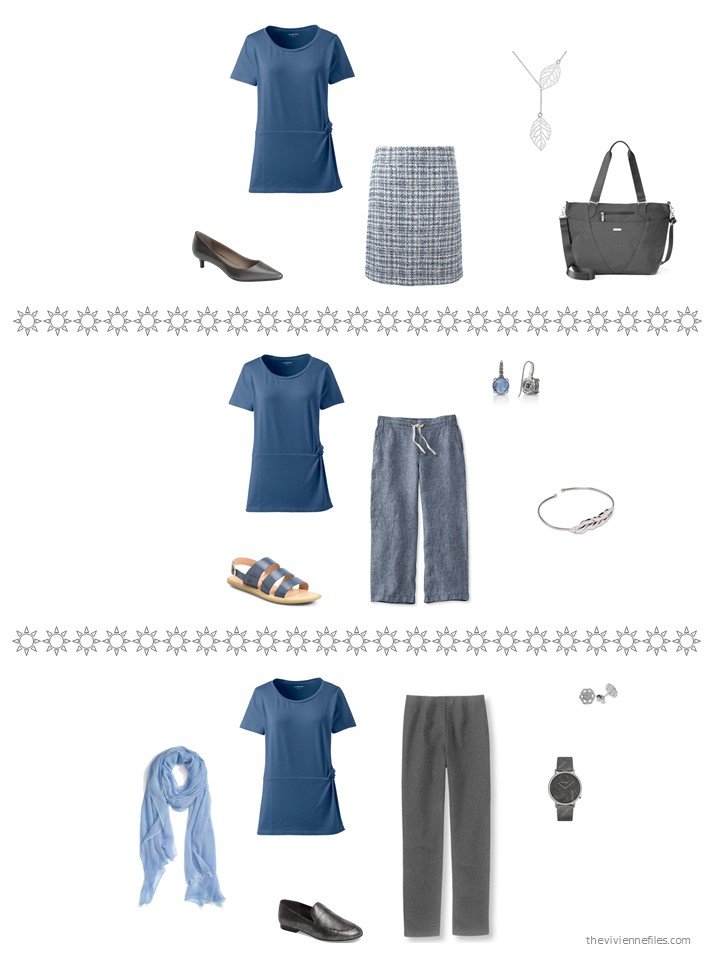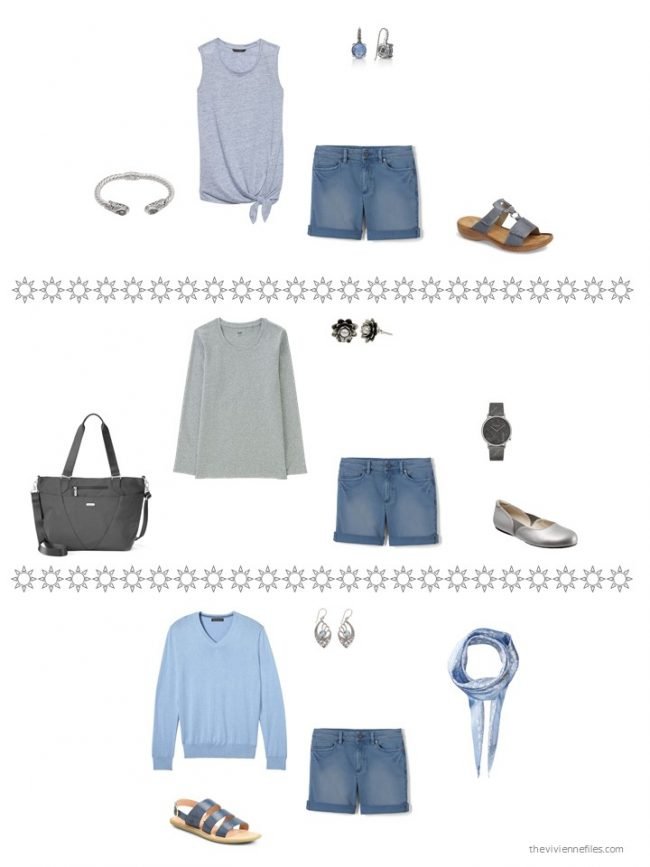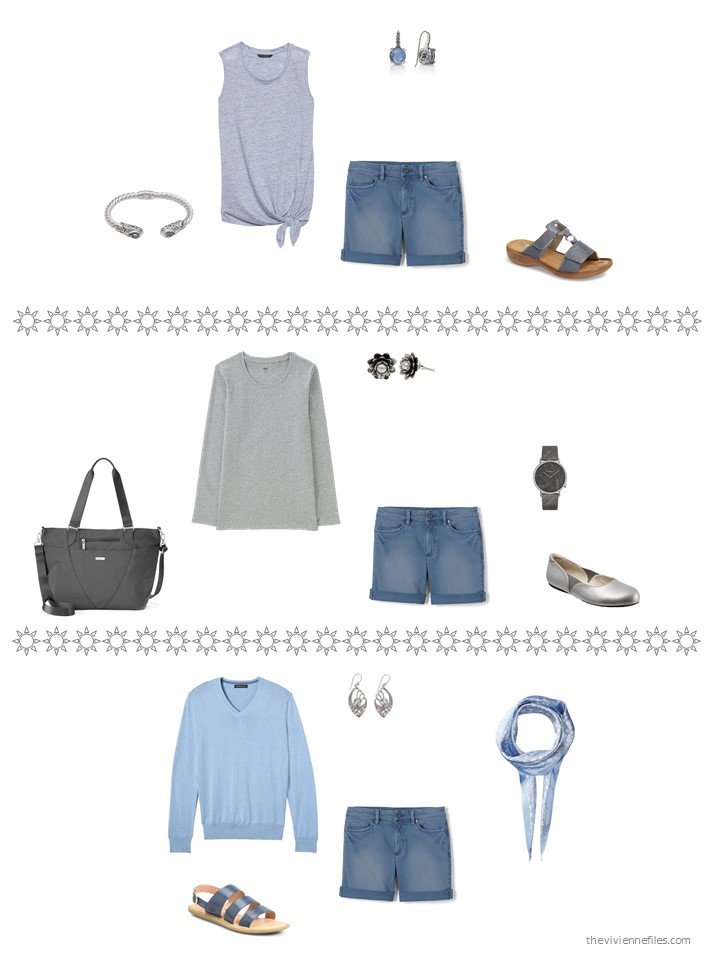 This wardrobe is always the most interesting to work with because of the juxtaposition of warm brown with cool grey and grey. I liked the way the iridescence of the sandals seems to pick up both the brown and the green from the new tee shirts…
Here you can see how it might have been useful if our heroine had purchased her green cardigan and her green tee shirt at the same time. It can seem boring to buy matchy pieces, but that fidelity to your wardrobe colors can make it easier to get dressed…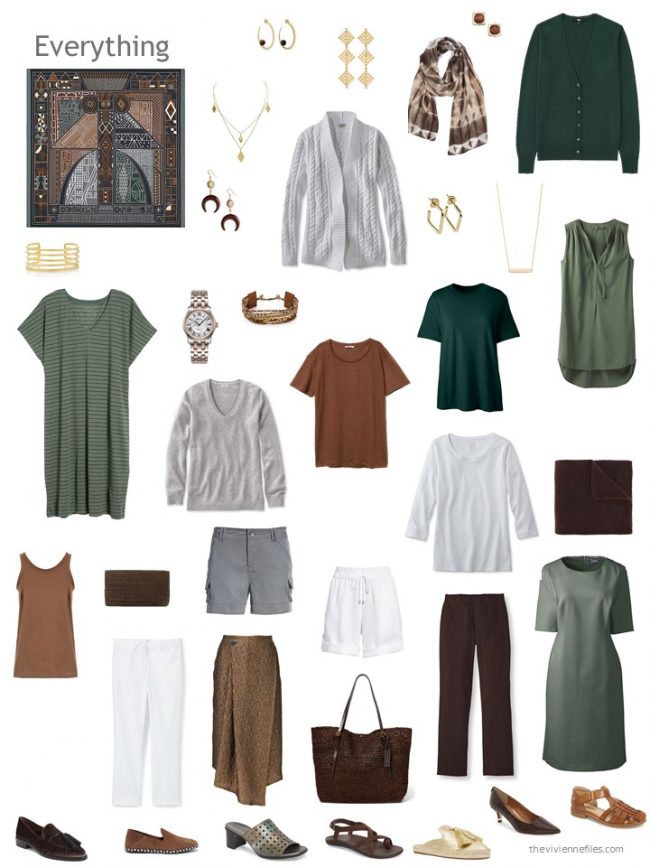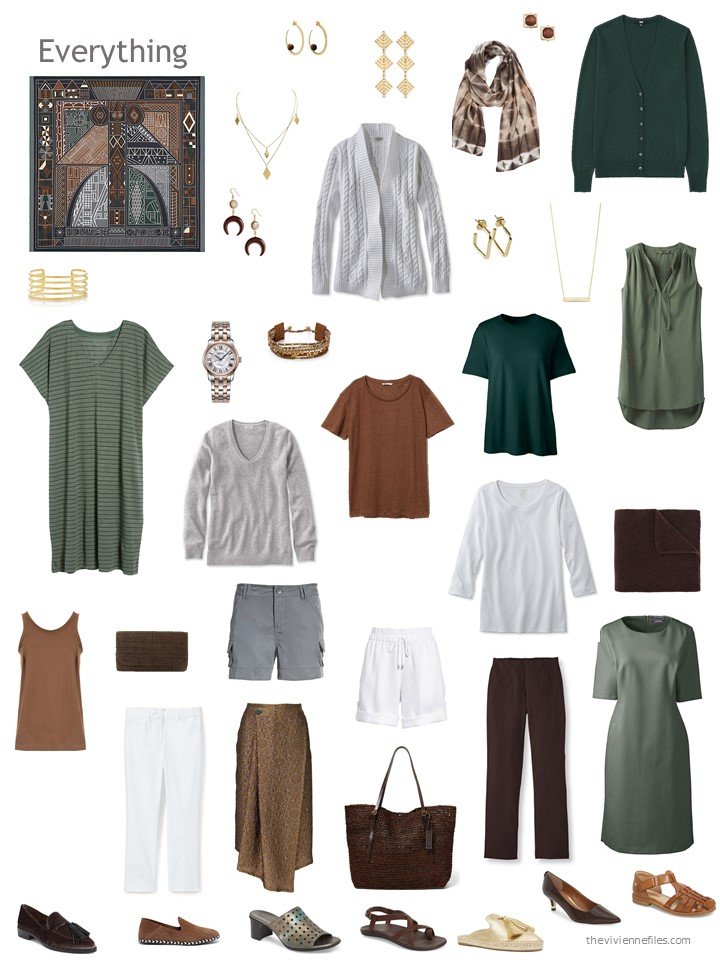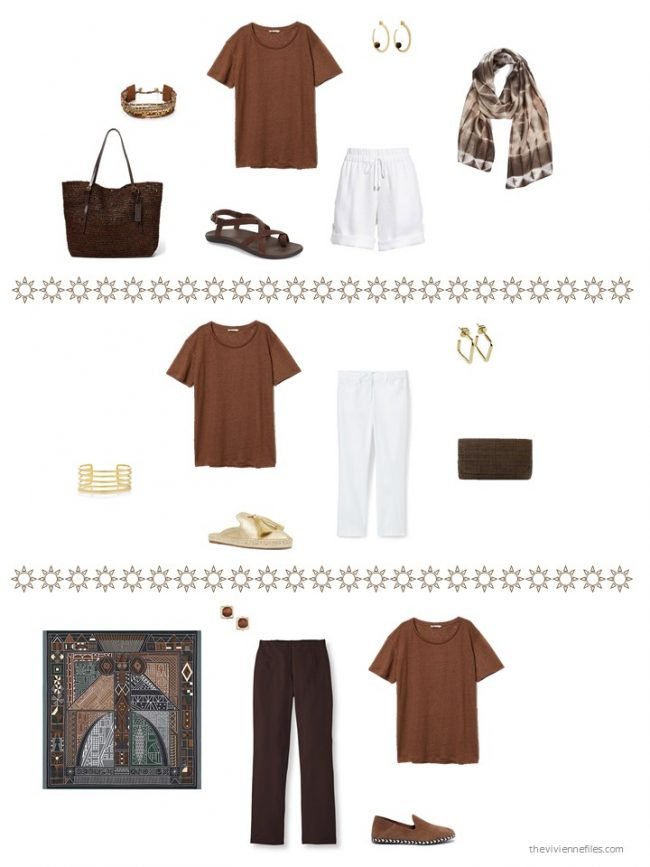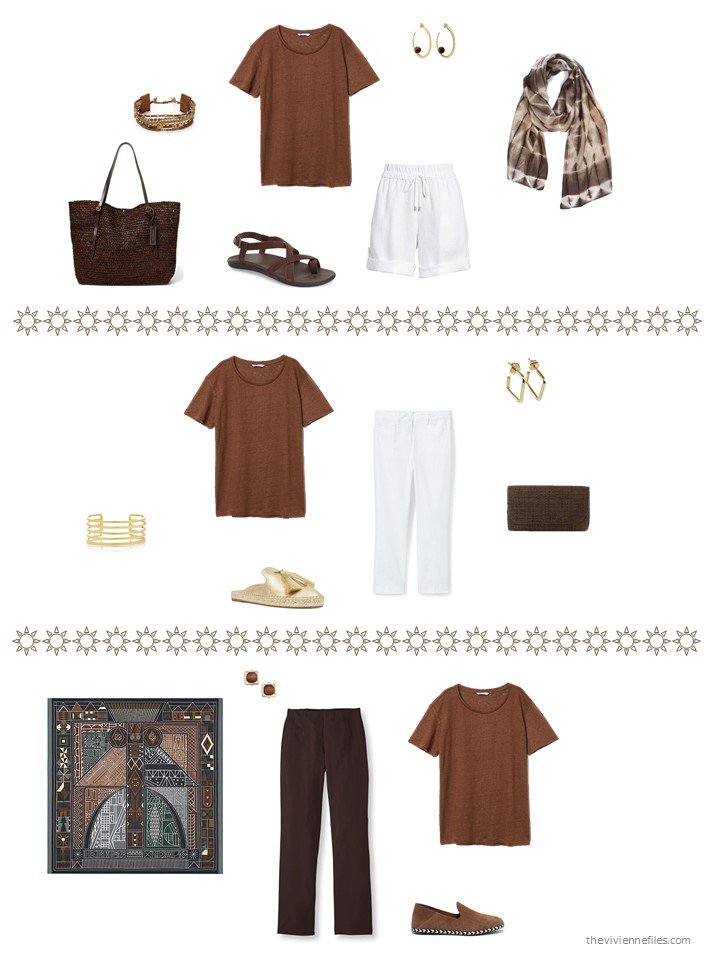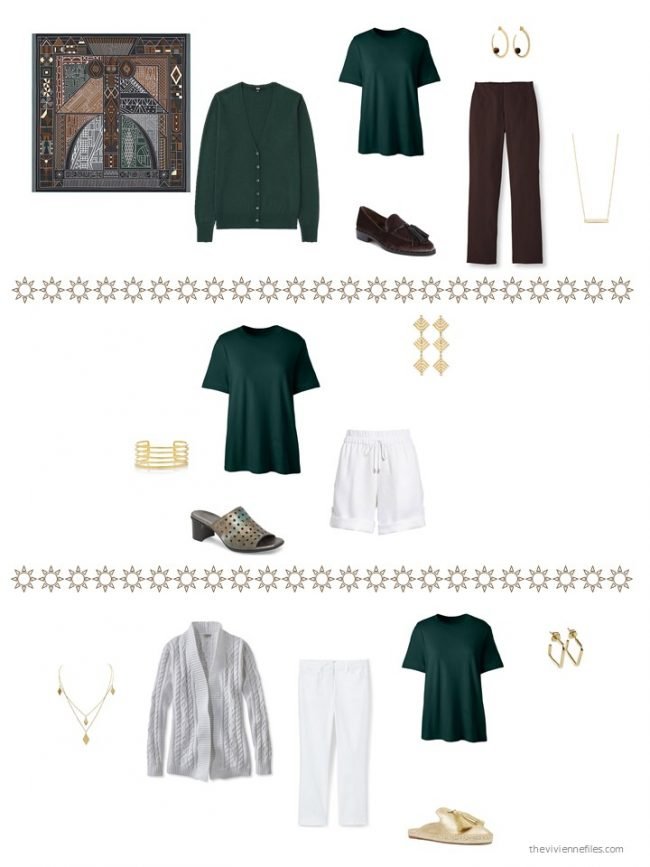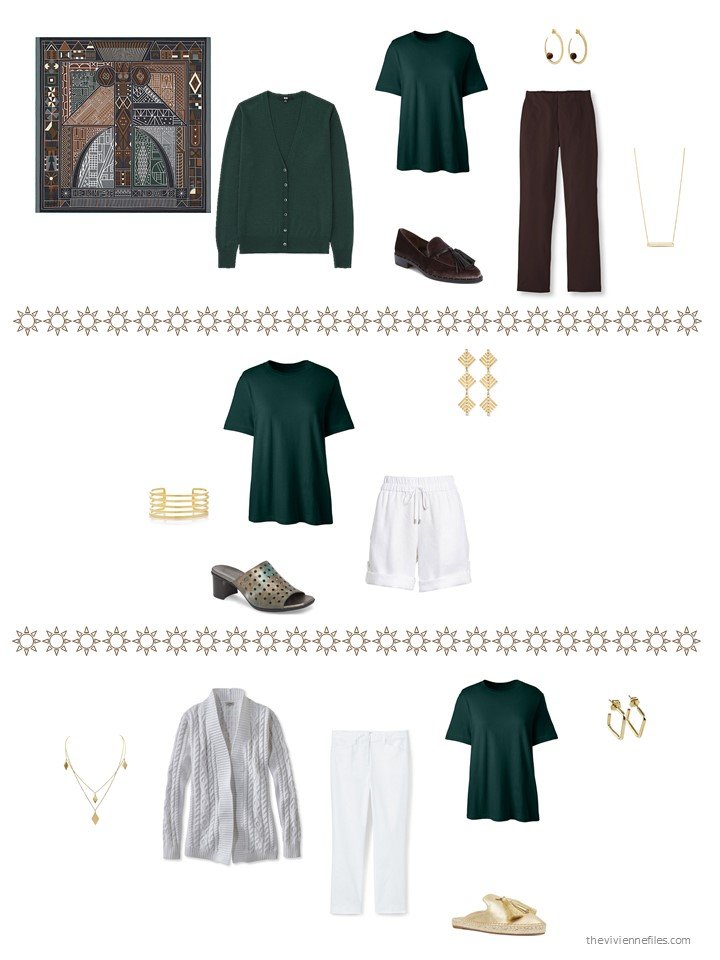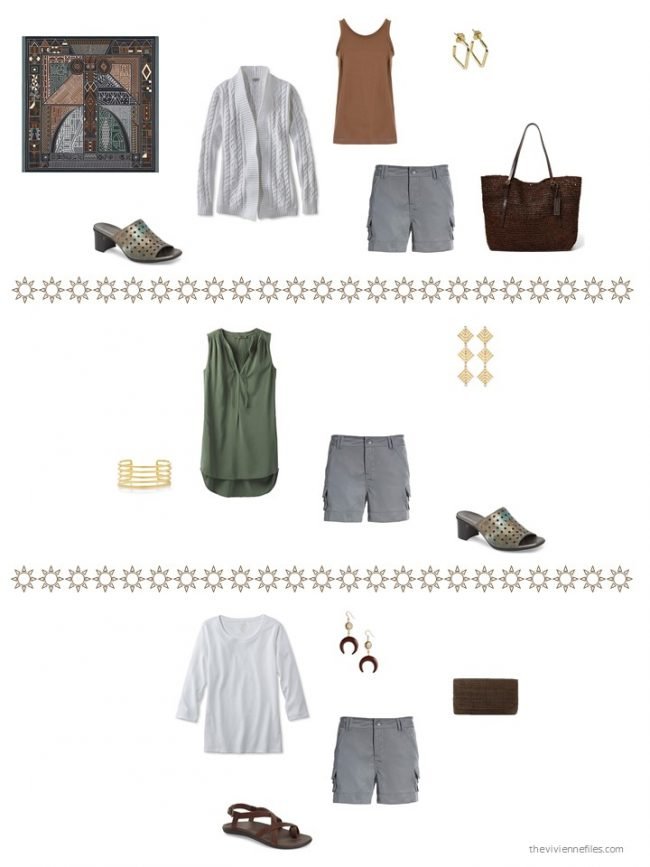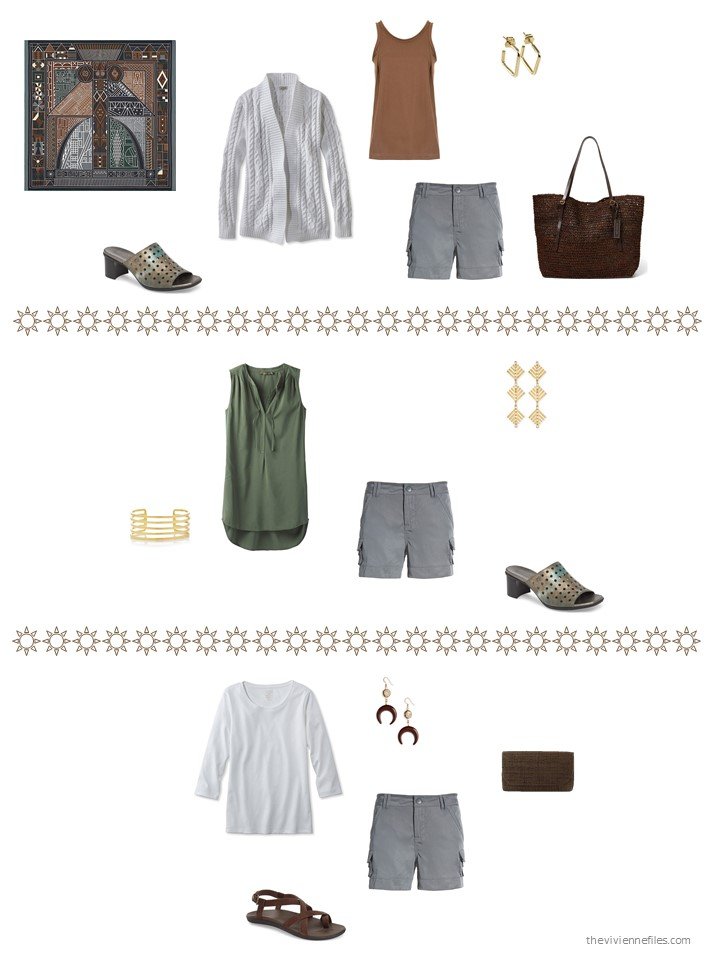 This month I'm really drawn to the grey and blue wardrobe. Maybe I need a blue streak in my hair…
love,
Janice