May 23, 2018
Maybe yesterday's white outfits are a little bit too… risky? for you… Maybe beige is a better option?
The beige heroine has every color of the rainbow at her disposal for accents – you would really struggle to find something that would clash with these pieces!
So let's go with summery pastels that aren't saccharine and sickening…
Pink is always pretty on virtually anyone, and this muted shade of teal is a nice change from navy or royal blue:
If you were only going away for a few days, this might be all you would need!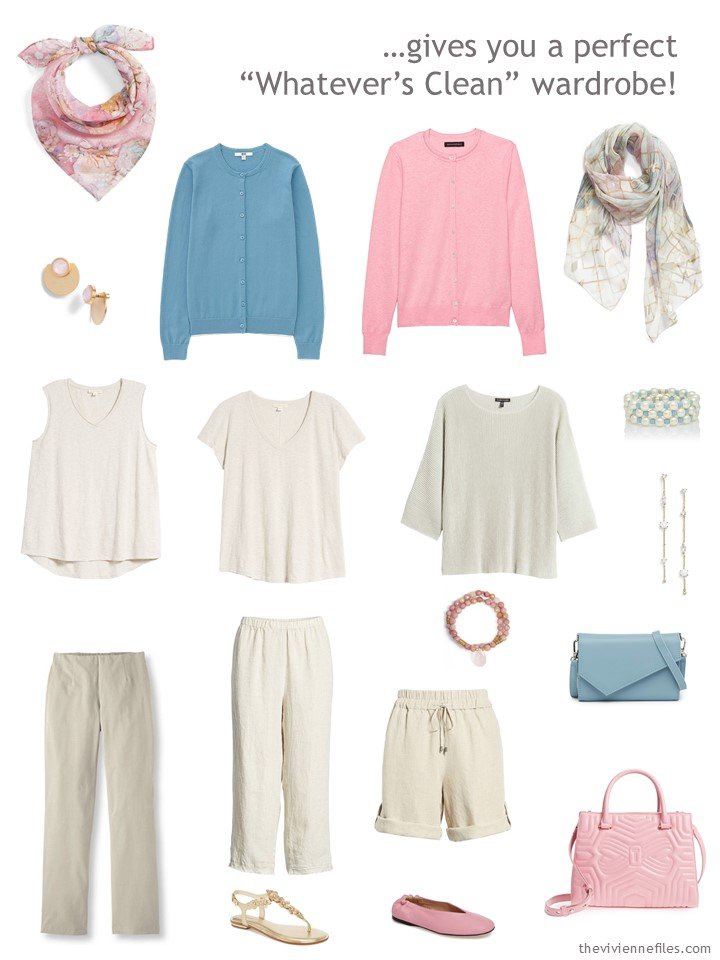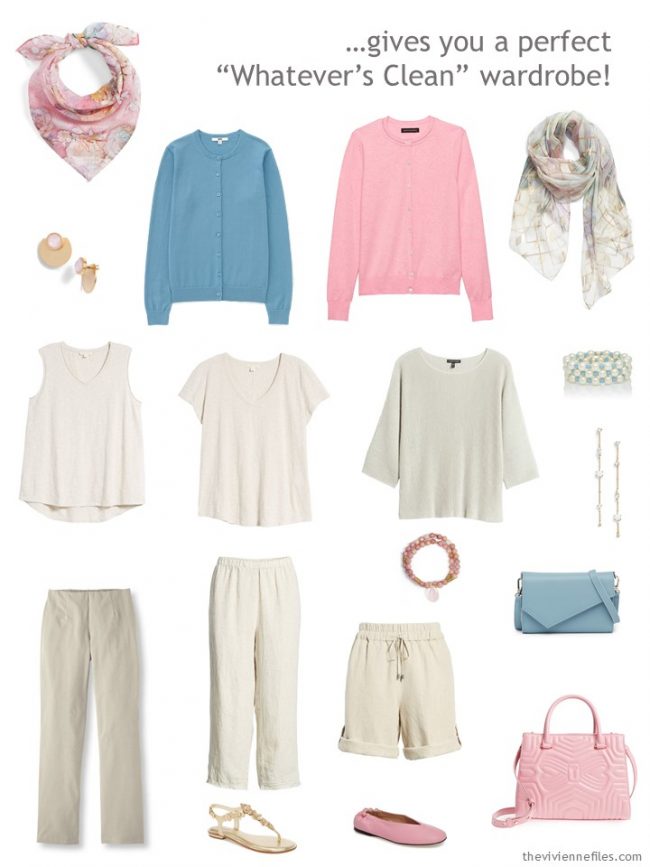 You've got all kinds of different levels of dressiness here, as well as being able to dress for everything from very hot to a bit of a cool morning (or evening…).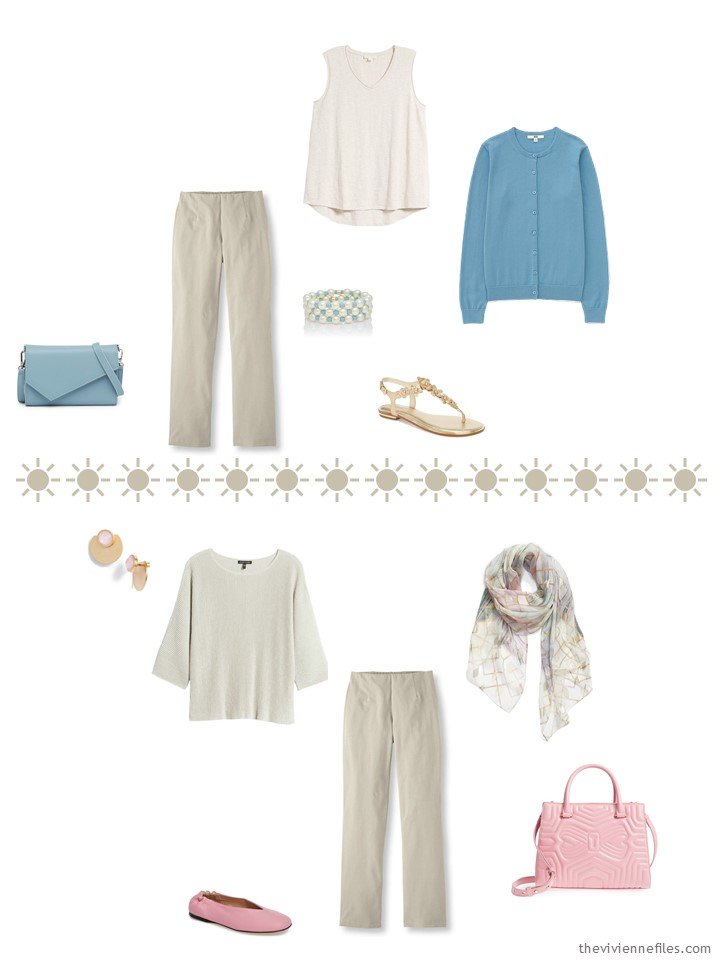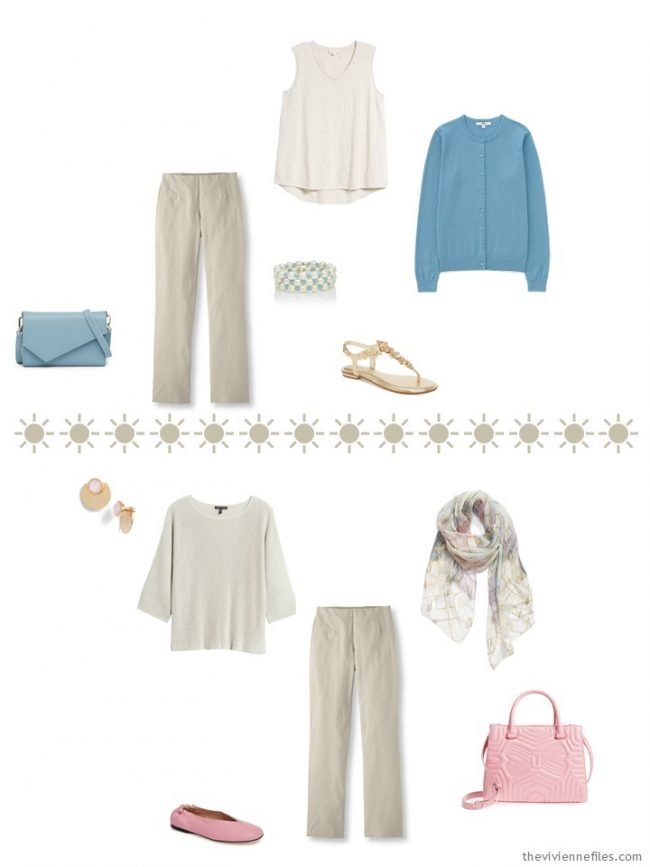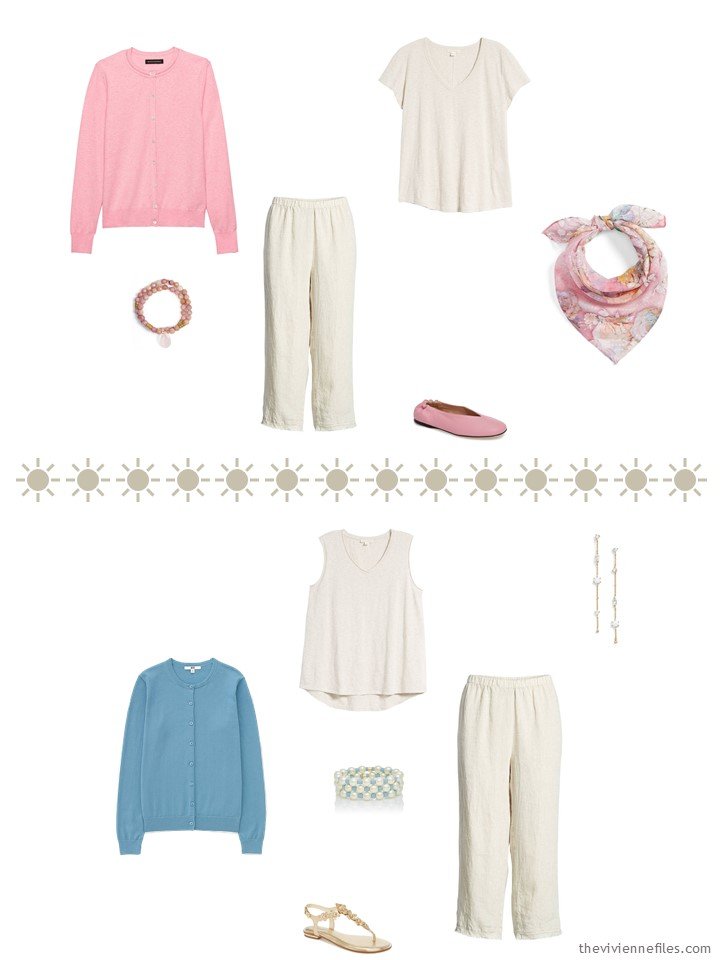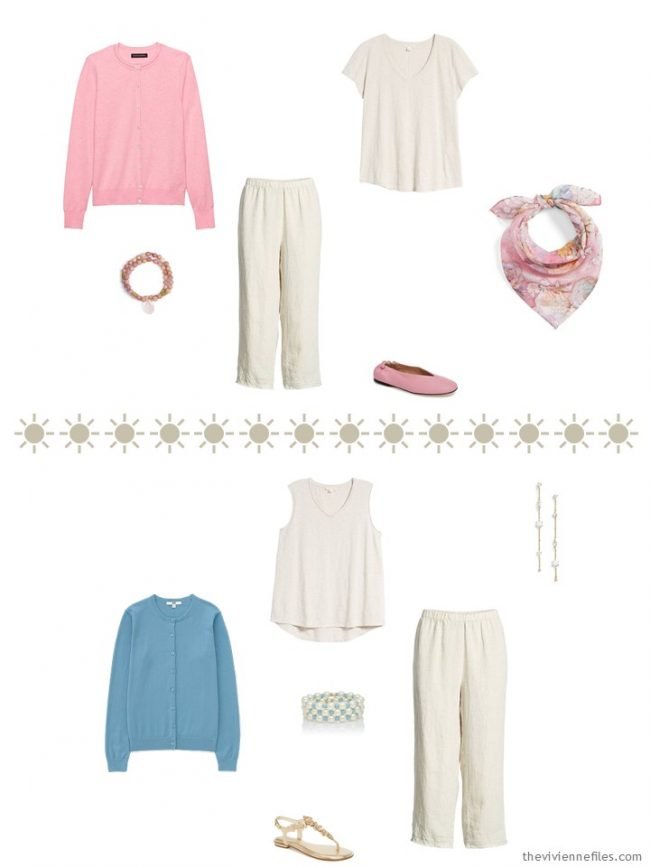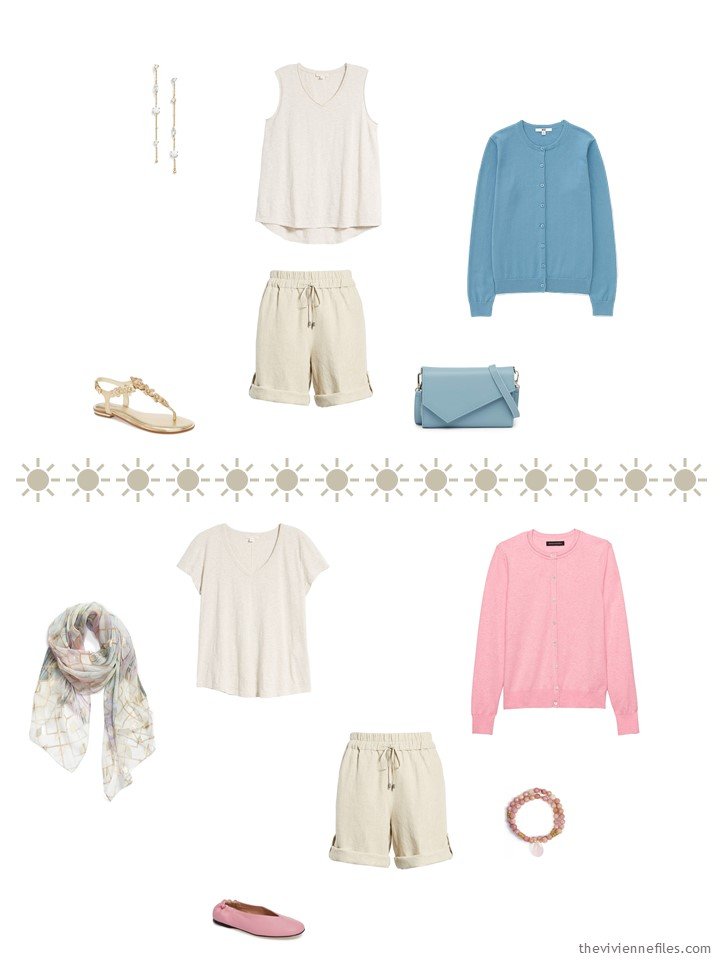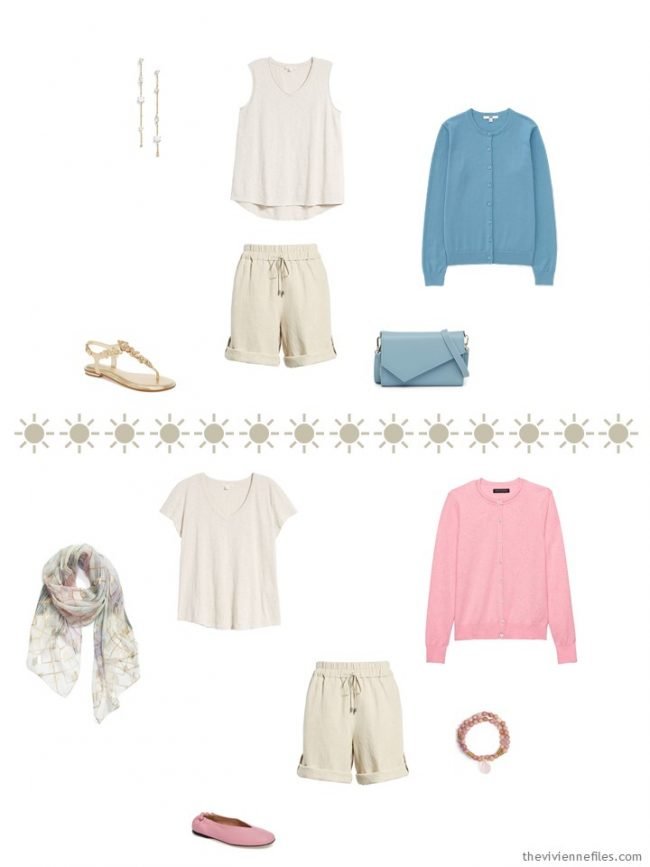 I'm going to do this little exercise 1 more time, with a dark neutral. I'm going to try to find some unusual accent colors… These little projects don't always turn out well, but I'll see what I find!
love,
Janice