May 25, 2018
I wanted to share one final experiment into uniforms for warm weather. You don't necessarily have to dress like this every day (although you're sort of losing the whole "ease of a uniform" idea if you don't wear it… uniformly…). Still, if you have these pieces in your closet, you're never going to really be stuck finding something to wear… Unless you're going to something really outside of your normal activities, your "uniform" capsule should be perfectly chosen to help you get dressed in a flash for the activities that take up most of your time.
So let's visit some navy! What's nicer than a bit of navy for warm weather?
(a note about matching navy garments… when I was in Ireland last month, I saw LOTS of men wearing navy coats over navy suits, and they didn't match… navy sweaters were worn with navy dress pants, and they didn't match… and it sort of grew on me. That said, if you're eager to match your colors, get them all from the same company – like Eileen Fisher's "midnight" or Lands' End's "radiant navy.")
Yes, I tried to find something unusual to use as an accent for this capsule wardrobe, but I really didn't find anything… amazing… that wasn't madly expensive! Sometimes that's fun, but I'm trying to help people looking for a bit of guidance for a small but useful summer "dress casual" wardrobe, so…
Let's look at coral! Well, L.L.Bean calls this "beach rose" – like that's a color in your brain rainbow, right? (can we call that a "brain-bow?")
Something graphic…
And something a little bit softer…
This is a wardrobe that truly has lots of possibilities; adding just a white shirt of some sort, and maybe a top in that "beach rose" color would give you a perfect vacation wardrobe…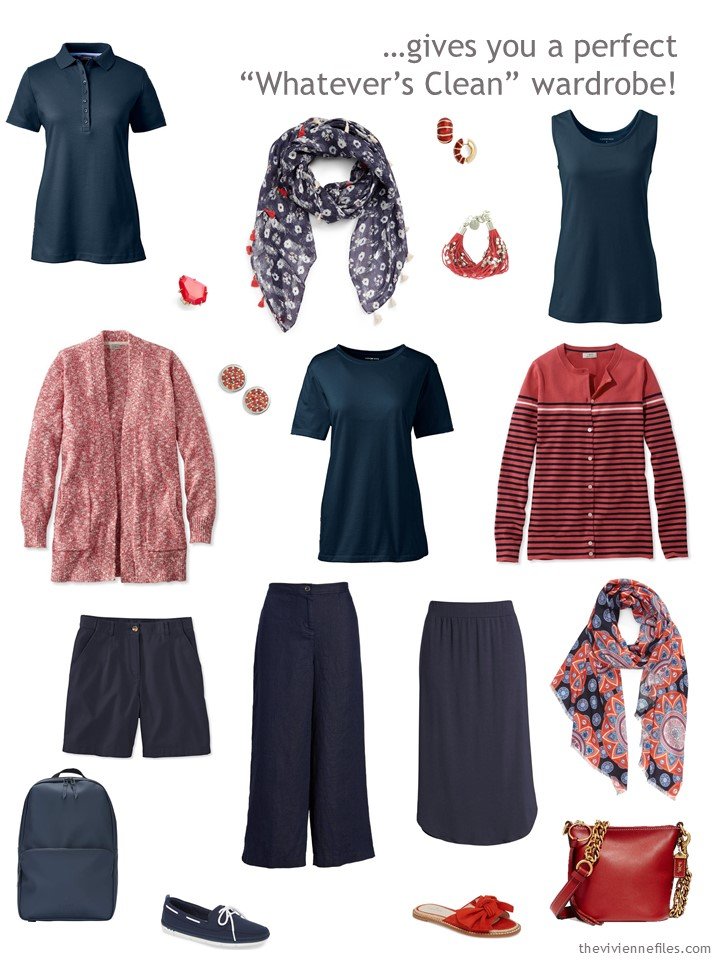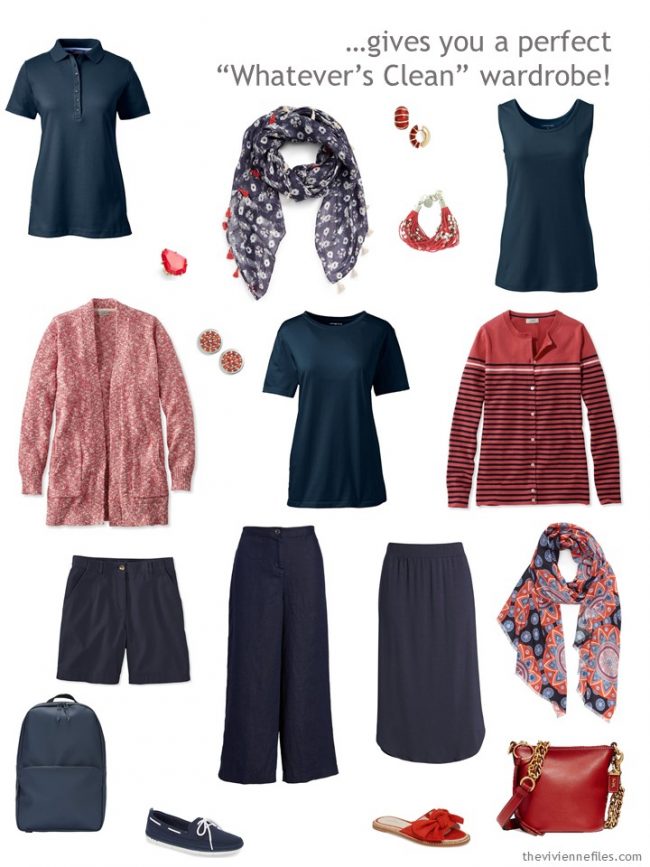 This wardrobe doesn't offer the color variety that the last 2 wardrobes do, but there's a harmony to all of this that's uncomplicated; it would be so easy to get dressed every day with these pieces in front of you!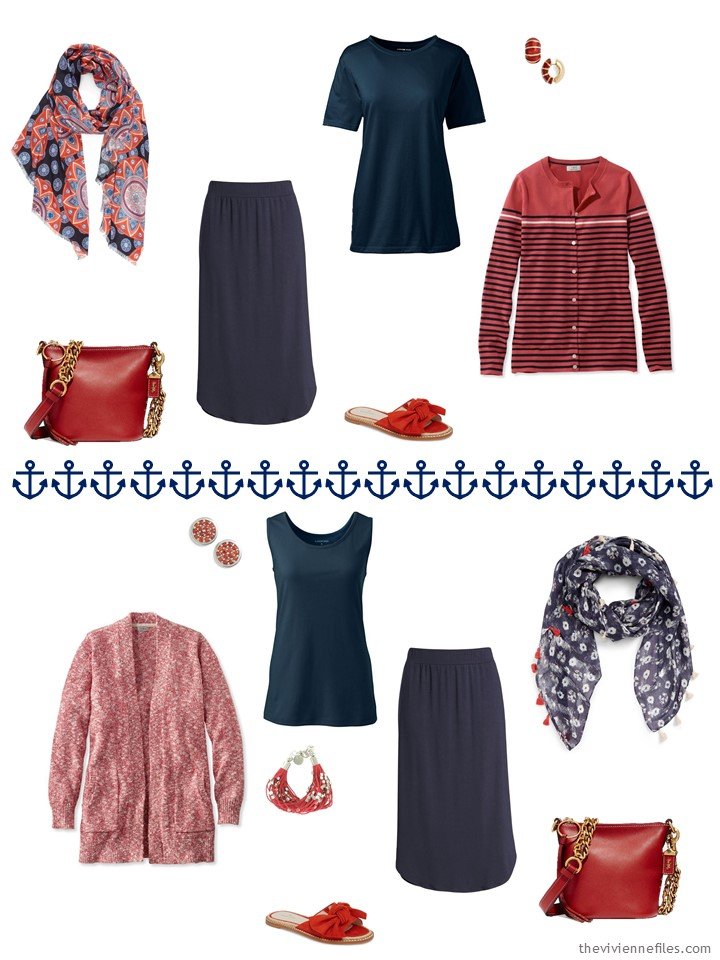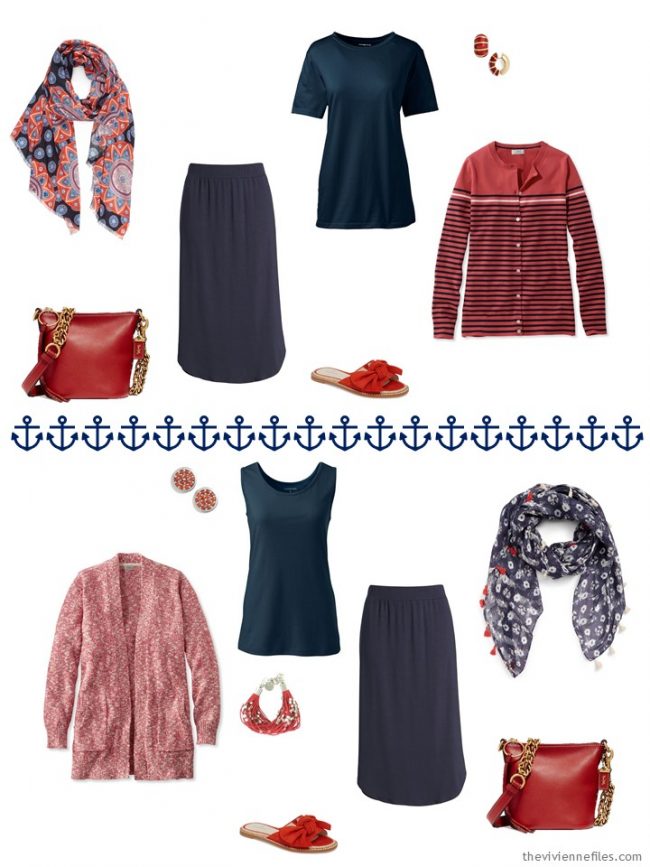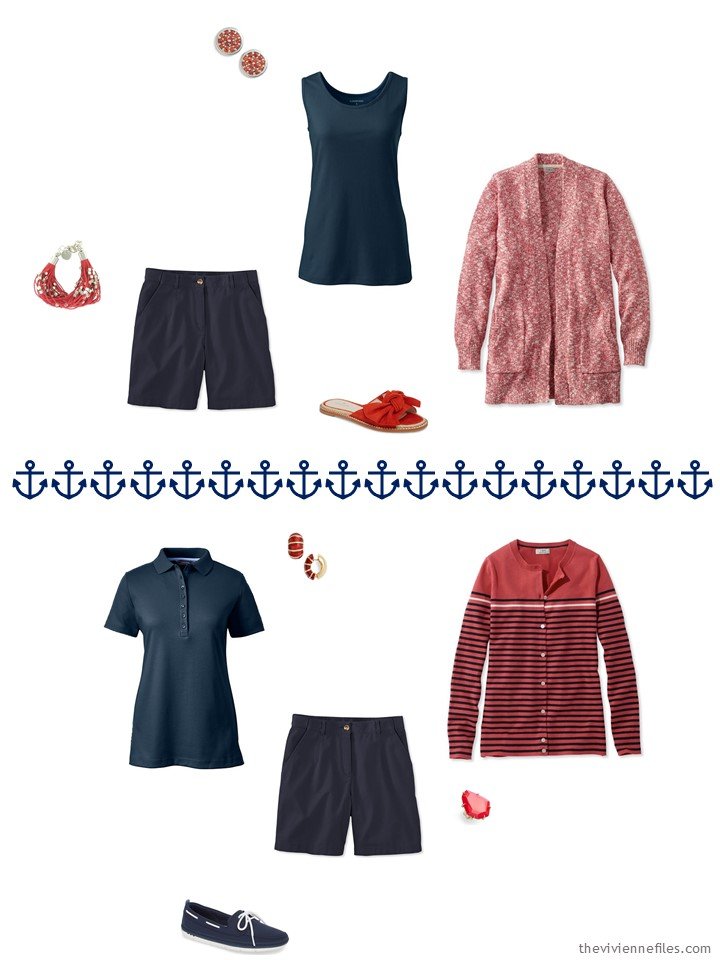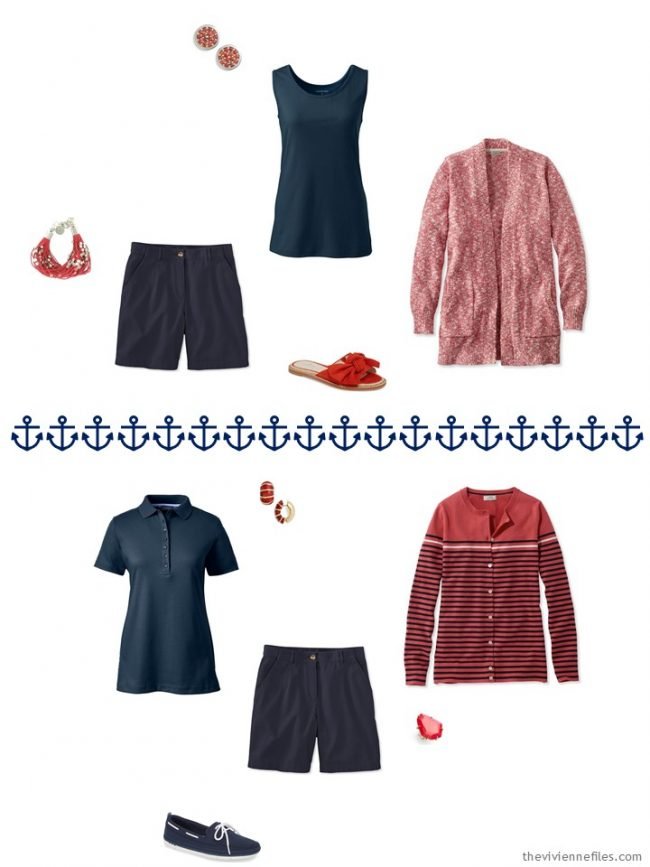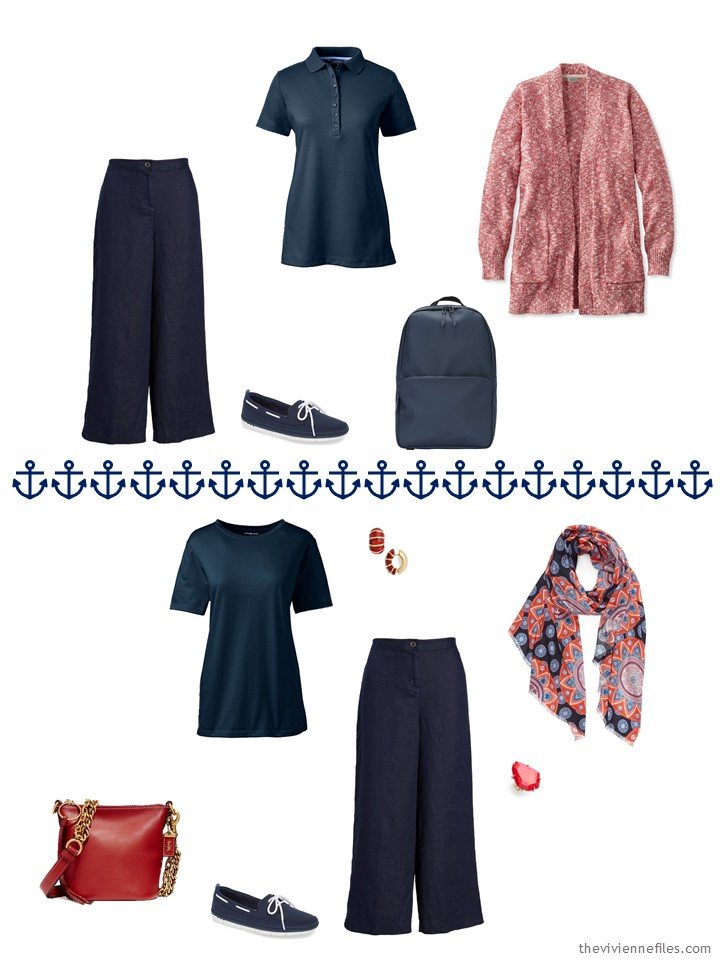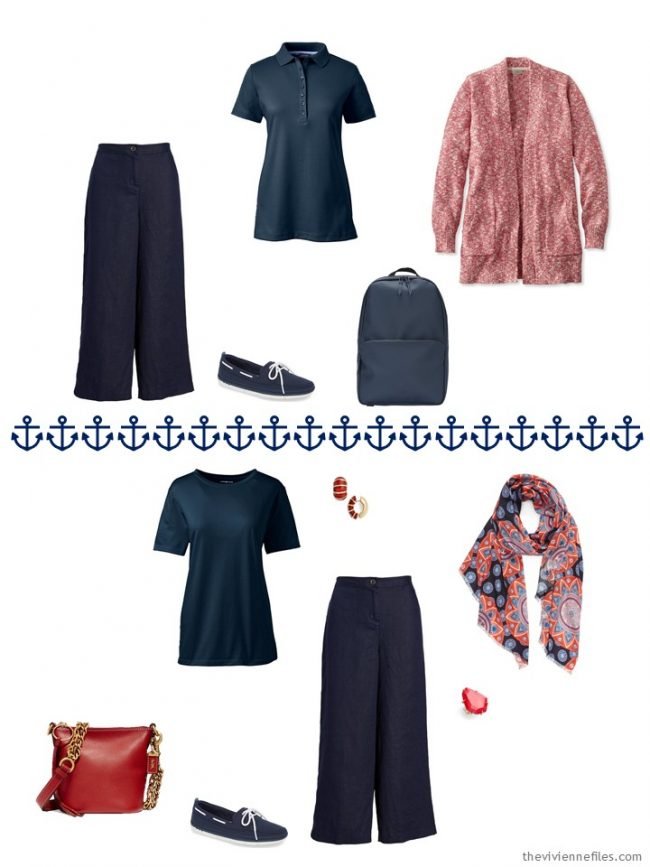 Do you have a summer uniform? Mine seems to be black… I know you're shocked!
love,
Janice