It's not easy to find camel, nor ivory, but I did my very best! And I included this print shirt (although I know I've used it before) because I like it a lot…. Sometimes that all that's required!So before we go off in search of a pretty French 5-Piece Wardrobe for spring, let's assemble a very practical, but lovely, Common Wardrobe:
As should always be the case with a well-chosen Common Wardrobe, plenty of combinations are clearly available, for a wide range of weather and dressiness: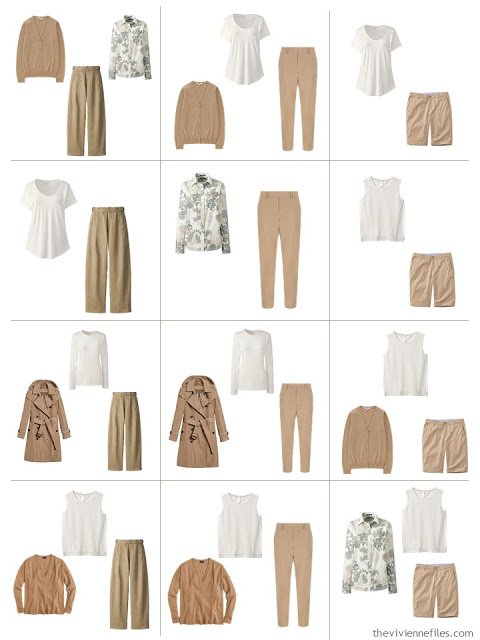 Here's where the fun/work starts! Even though Pantone tells us that this is one of the colors of the year, not a lot of clothing companies have jumped onto this particular bandwagon. That said, a big of persistence turned up some really lovely things…
Adding these warm, rosy pieces to the original elegant wardrobe gives you plenty more outfit choices – where couldn't you go with this as your travel wardrobe?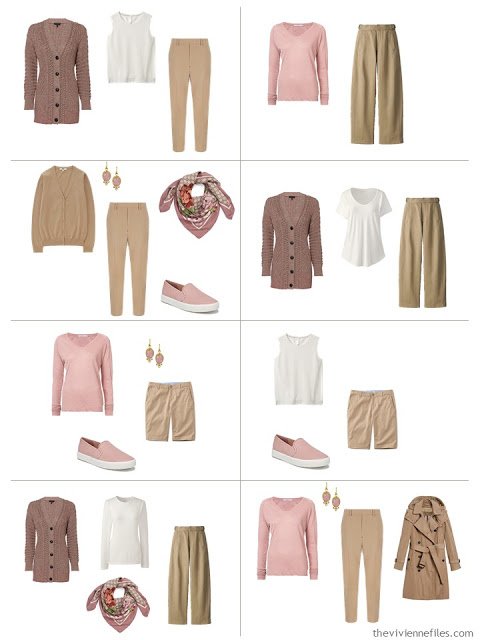 Next up I'm going to try to pull together A Common Wardrobe in grey… And I did some shopping, that I need to share before I leave for Ireland. So much fun to be had, eh?
love,
Janice