February 6, 2018
Our heroine ended yesterday's adventure with a color scheme that felt right, and a spring capsule wardrobe that she found really comfortable; it gave her great pleasure, every time she opened her closet door…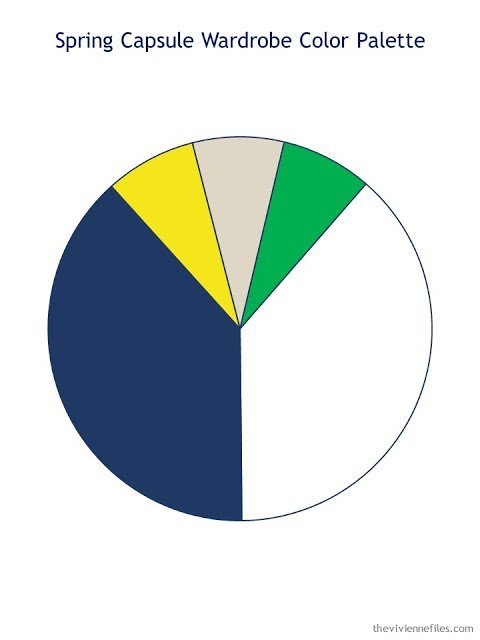 But she still needs to wear shoes! And carry a bag. And maybe wear some earrings, or a bracelet, from time to time. How to plan THAT?
Well, I pondered this for a while, and I think that she should think about what outfits she's going to wear, from her wardrobe, and then make certain that she has the accessories that are right for each of those outfits. What else would she want, if she knew that she had a dozen outfits ready to go?
To keep choices balanced, I'm going to see if I can fill in this template with her accessories… If I build a little cluster around each of the 6 "bottoms" in her wardrobe, then I can assume that I will want 4 accessories for each cluster. Clear as mud, isn't it?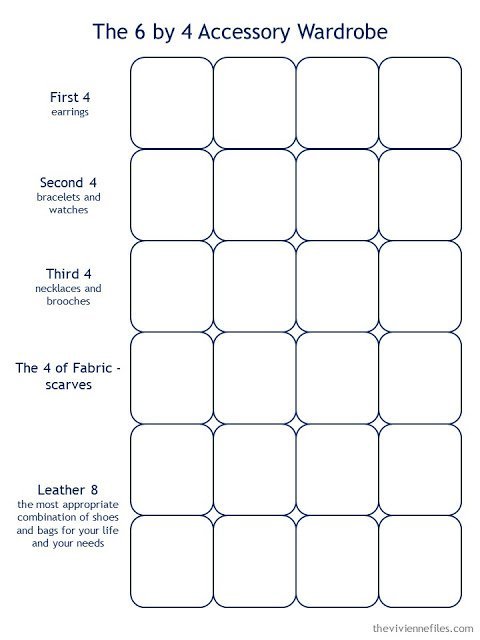 Her first outfit is pretty simple, solid navy, with that great floral tank top included as a 2nd way to wear the core pieces. Classic sandals, a small bag, and a couple of pieces of jewelry finish things off nicely…
Just because it's spring doesn't mean that it will be warm EVERY day…
Let's re-assess our acquisitions, so far. (note that when I saw acquisitions, in reality these pieces might very easily have already been in our heroine's wardrobe!)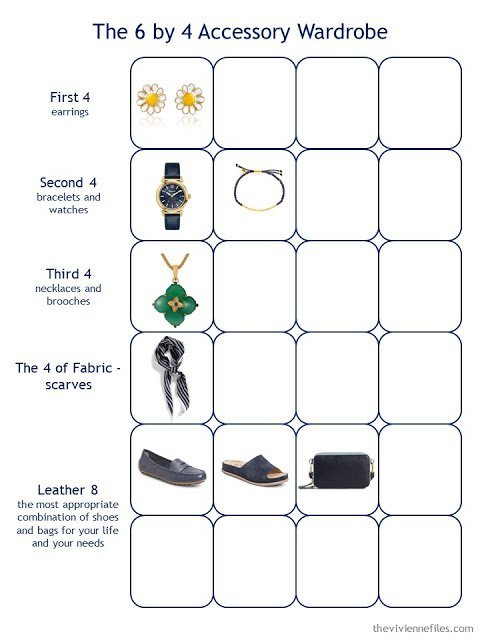 Yes, she would definitely wear a striped top with print pants! And who's not going to enjoy a crab brooch on a sweater?
It's always safe to assume that she's going to need to dress up just a bit from time to time – it's good to be prepared for these events!
So far, so good!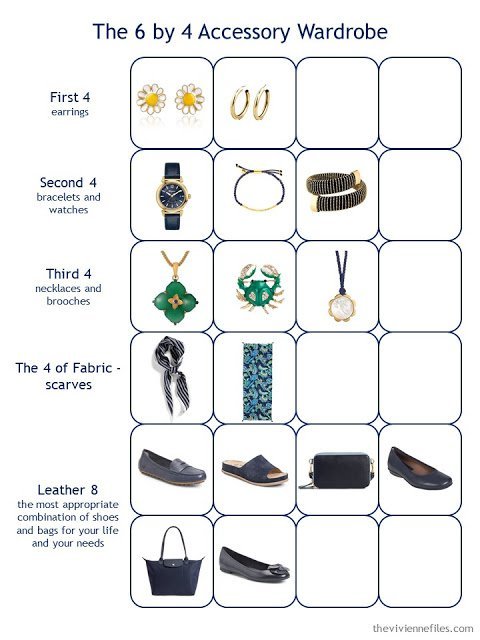 Now the fun starts! Bright green just screams spring…
And the yellow will be cheery, even if the weather is cooler, thanks to that sweater….
Her accessories are ready to go; bring on spring!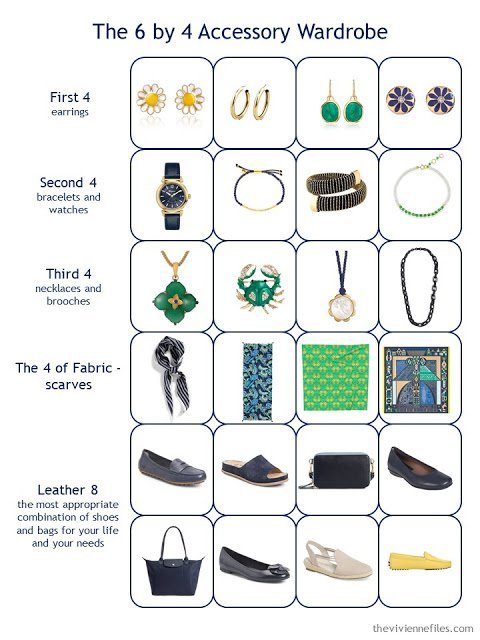 This might seem like over-planning, but nobody would think twice if you planned your meals this carefully – and food is a LOT less expensive than clothing…
love,
Janice