On Friday, I pulled together a wardrobe for one of you who has a fun trip planned with adult children:
This was the color scheme with which I was working: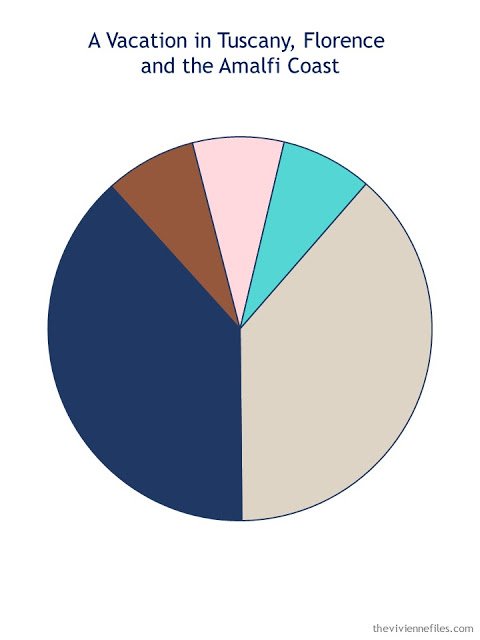 There are already some accessories in her wardrobe…
So let's start with my new template for accessories, and plug in the pieces that we already have: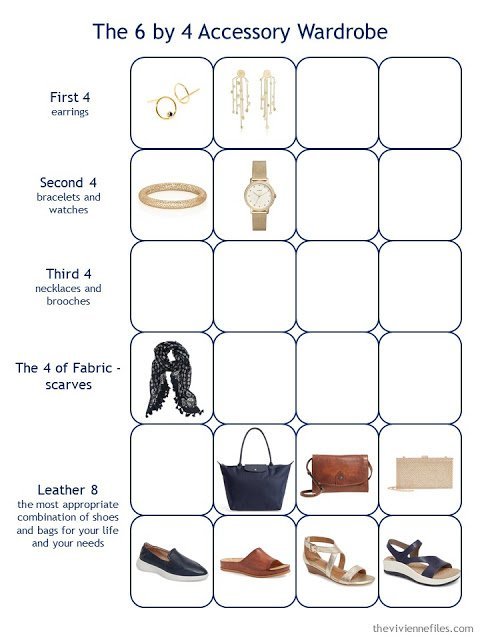 For me, earrings are VERY important – I'm choosing an accent pair in aqua, and then a really simple pair of gold studs that can be worn for days without thought… Similarly, both an accent striped bracelet and some classic gold bangles are being added to her accessory wardrobe…
I ALWAYS believe in a good brooch! And necklaces don't take up much space, but can really change the feeling of an outfit.
After these additions, we can clearly see the last 4 pieces that might be helpful…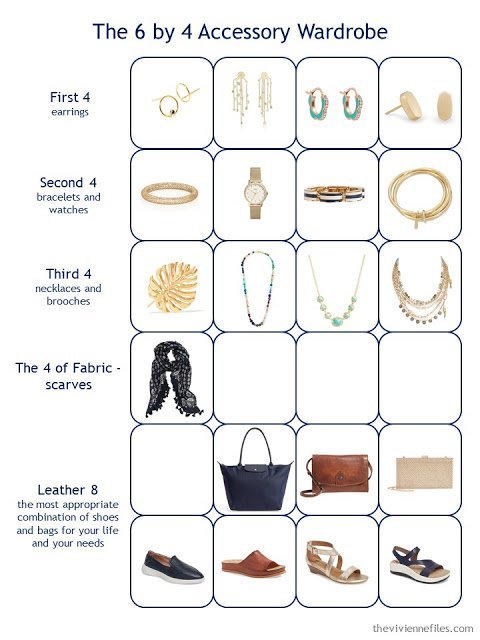 Since our heroine is going to be in Italy in the summer, I thought that a packable hat could be both fun and useful! One big scarf and one pocket-square give some fun options, and a belt that matches her sandals and her brown bag could be a nice touch.
Here's the finished wardrobe: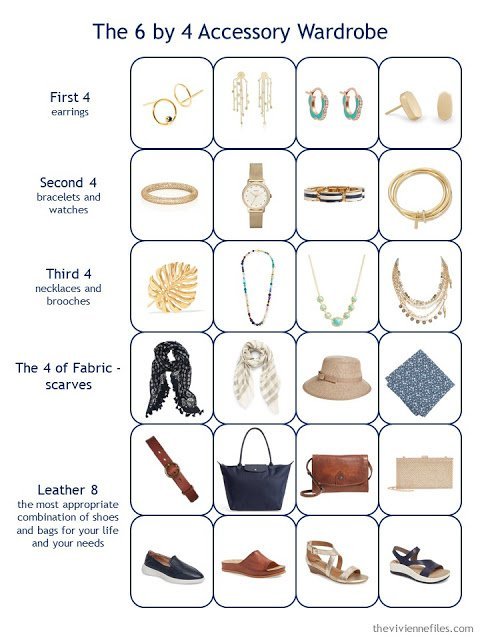 Here's where it gets fun – returning to Friday's outfits, and adding some accessories!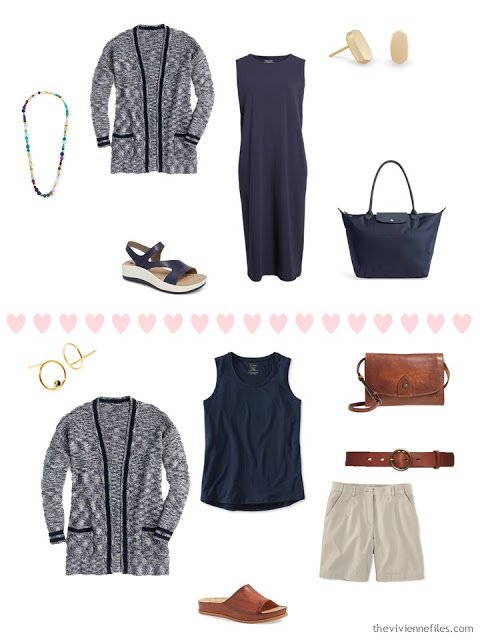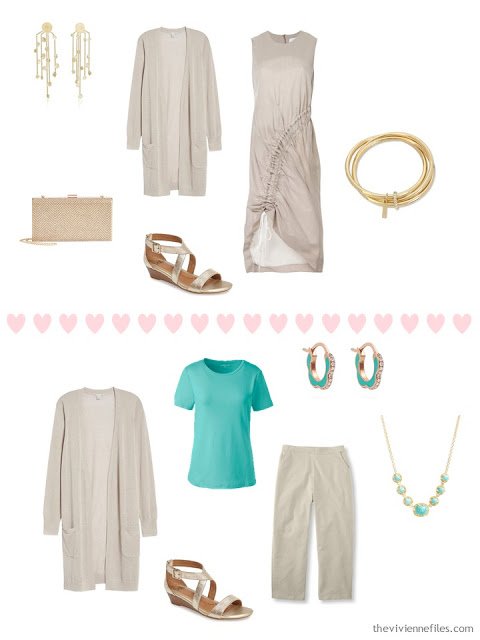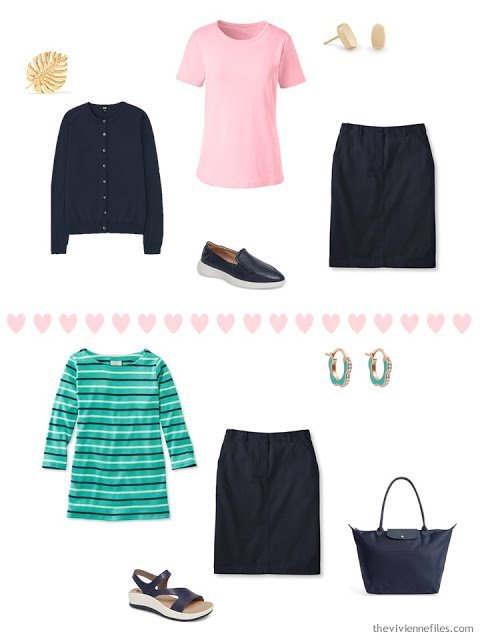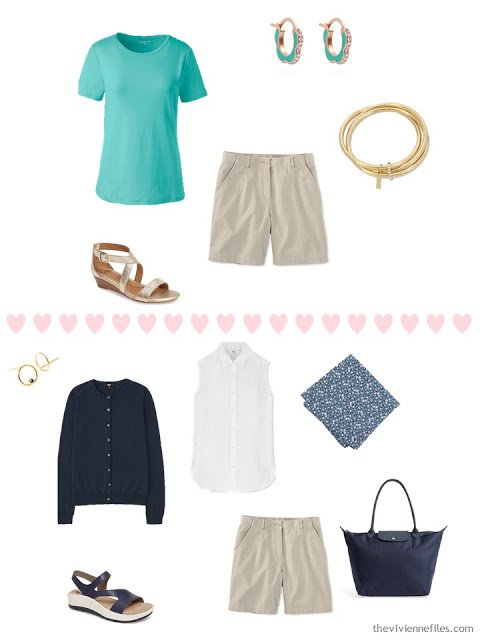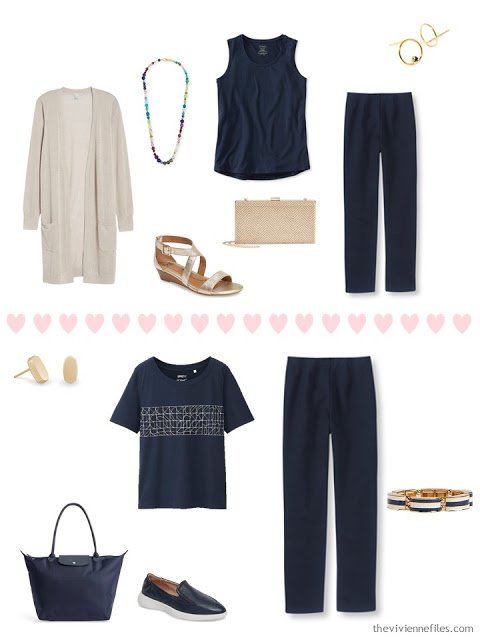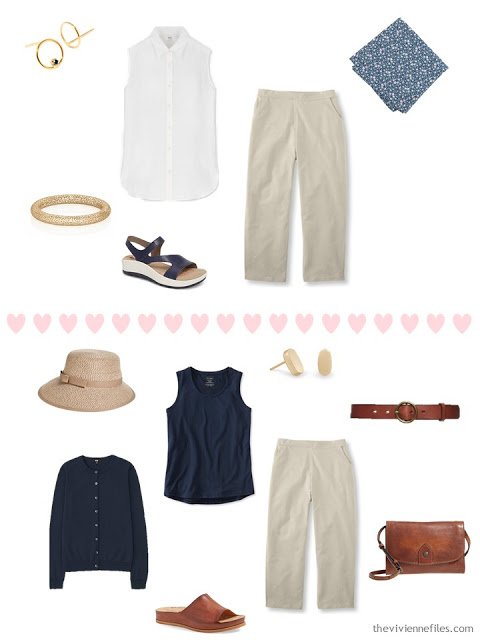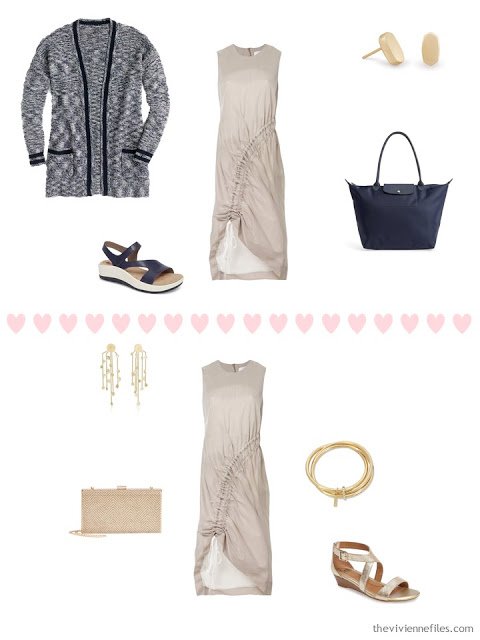 I've always felt that accessories make a tremendous amount of difference; do you find that to be true for you?
love,
Janice