December 27, 2017
Remember when we visited this gorgeous painting?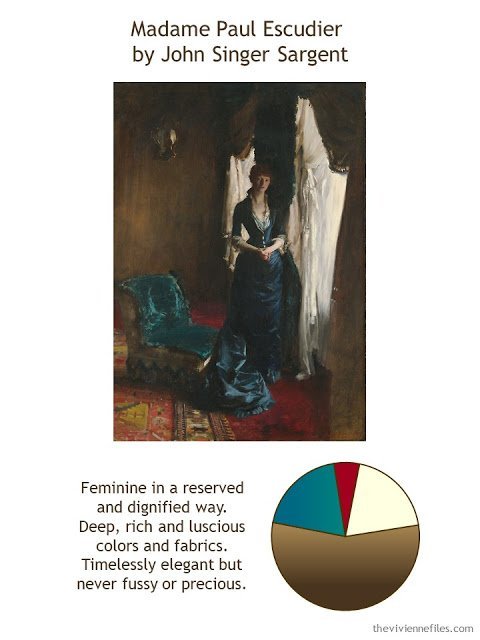 Our heroine was sent off to visit a corporate service center because of a major client complaint… and this is (an approximation of) what she packed for that trip:
Global Service Director?
Well, of COURSE she'll take the position! She's been doing the work for months, so it's about time she was given the title, the office, and the SALARY…
When they called her into the Executive Suite to give her the news, they cited her ability to get along well with people at all levels of the organization, without being abrasive or seeming to be too much "home office-ish."
She attributes at least a tiny bit of her success to her image – warm and approachable. And what could be warmer than a cozy brown wardrobe – nothing inappropriate, but nothing too stuffy, either.
The plan is to build on success, starting here: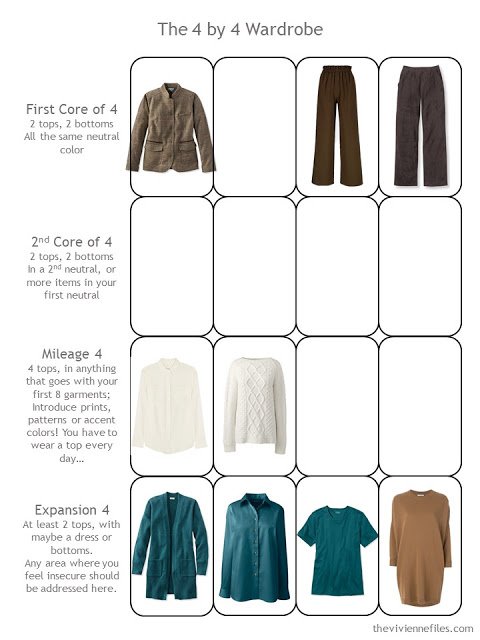 She realizes right away that a simple brown sweater would make a LOT of difference…
As much as she would like to use more teal in this wardrobe, she quickly realizes that finding teal pants, or a nice teal skirt, is going to take a lot more time than she really has, so she decides that she's going to take advantage of the rich beauty of blending shades of brown…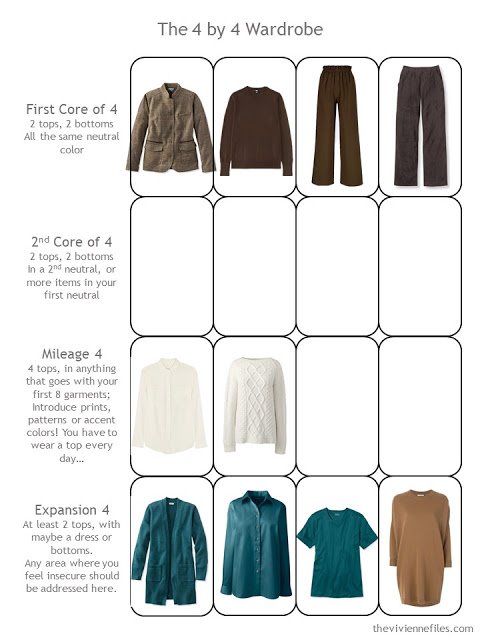 This wasn't at all taxing to find, and she absolutely loves the possibilities. Some of the places that she has to visit are in Iowa, Nebraska and Minnesota – there's NEVER too much cashmere when you're going there in February!
This is quickly becoming very versatile, and quite attractive…
All she wants now for her 4 by 4 Wardrobe is a couple of printed tops – maybe a nice blouse to wear with her suede skirt, and something that has both teal AND brown in it, to help merge those two colors in outfits:
Here is her finished wardrobe – if she wears a 3-piece outfit when she's traveling, she will pack the other 13 pieces… For a 10-day or 2 week business trip, it should be just right…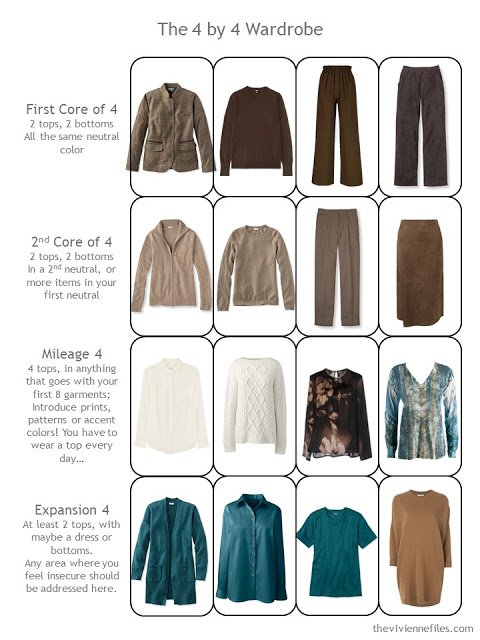 She takes a few minutes to play around with different combinations (snapping photos with her phone, to her help remember when her possibilities are…).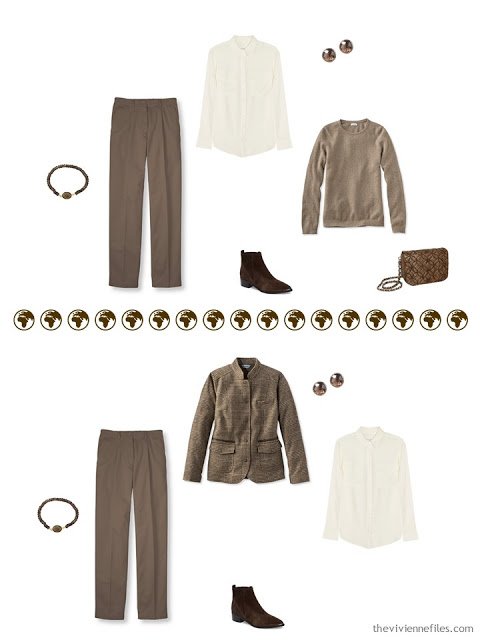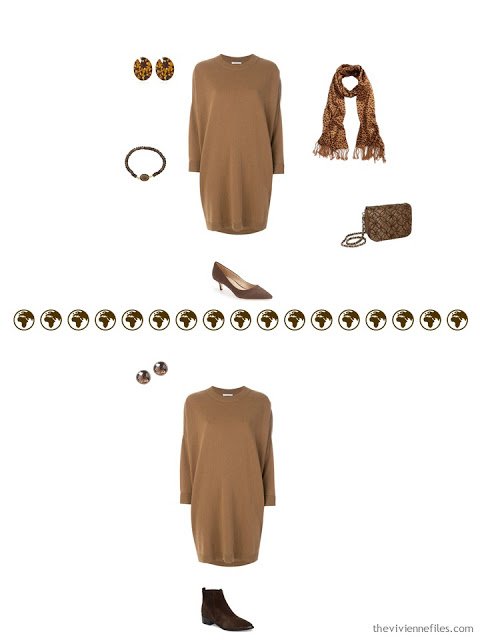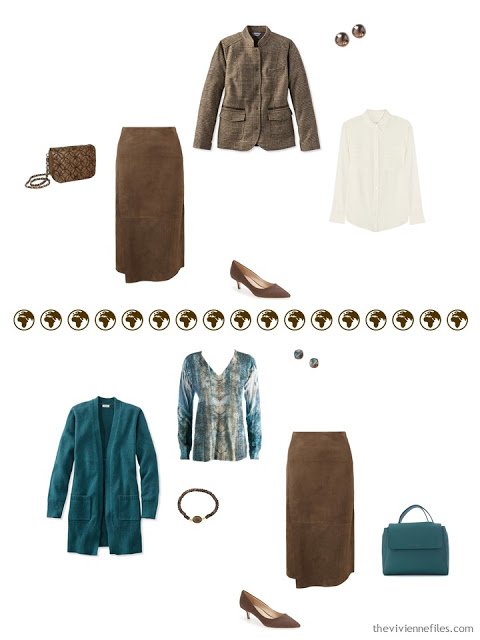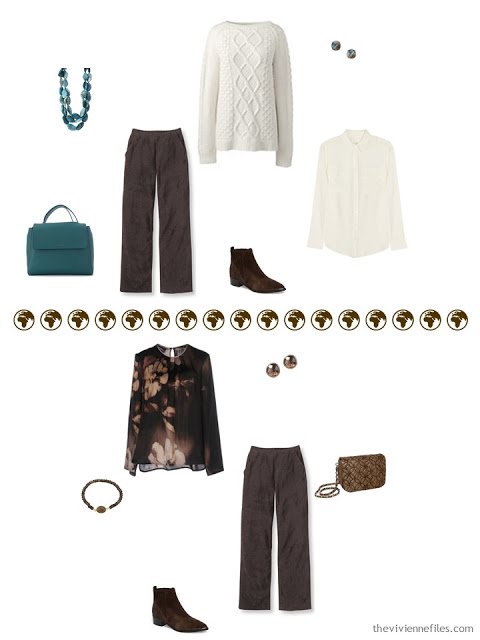 She realized almost immediately that it was time to pick up at LEAST another pair (or 2) of shoes… More accessories are in her future; she's going to try a 4 by 4 plan for those too!
love,
Janice