As much as the dressy wardrobe based on Monet's Water Lilies was a lot of fun, most of us don't dress quite like that on a regular basis!
So our heroine, who was so overwhelmed with invitations through the holiday season, decided to build an entire 4 by 4 Wardrobe around her favorite art inspiration, to take her through the rest of the winter…
One day when she was racing around shopping for holiday gifts, she realized that the outfit that she was wearing would fit perfectly into her "dream" color scheme; it has the right colors, as well as a floral watch and scarf, and some very "fluid" earrings:
She had been really organized when she built her holiday party wardrobe, so she thought that staying with a plan would make sense! Random purchasing of clothes can be amazingly wasteful…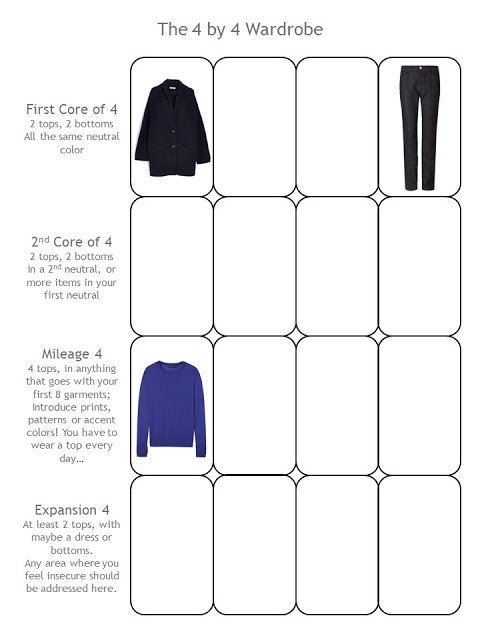 Her first step was to see what she had in navy, and what she might need to buy. For cool weather, she decided to use navy as her only neutral, so she ideally wants to have 8 garments…
Now, when she looks at her 4 by 4 Wardrobe, it looks pretty somber, but also pretty versatile. She's not worried – there are accent colors in her future!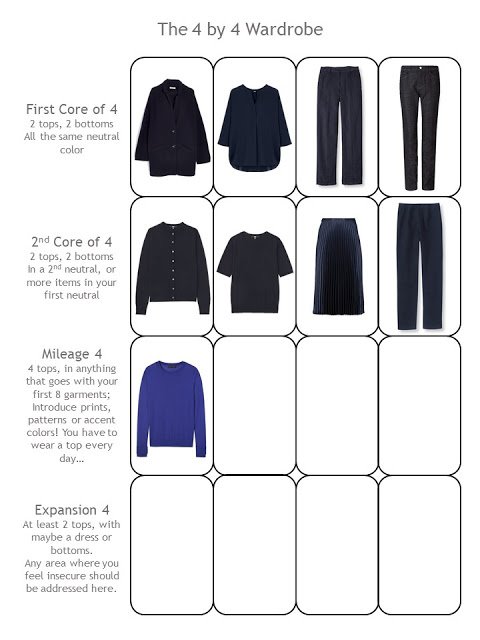 Now the fun starts! A suede shirt-jacket? Heck yes! A water-colored blouse in all of the colors of her painting? Done! And a pretty, simple tee shirt in a subtle pinstripe will be great when she knows that she's going to want to peel off her jacket…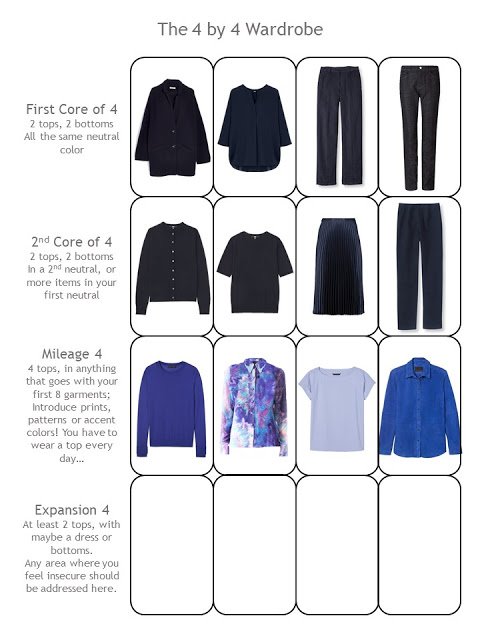 Her accents were mostly bright, except the tee shirt, so she thought that she would look for some pieces that reflected the more soft, subtle colors in "her" painting. And in anticipation of warmer weather, she grabbed a great pair of ivory denim pants…
Now, she looks into her closet and see her tidy 16-piece wardrobe, and feels the peace and tranquility that she feels when she looks at Monet paintings…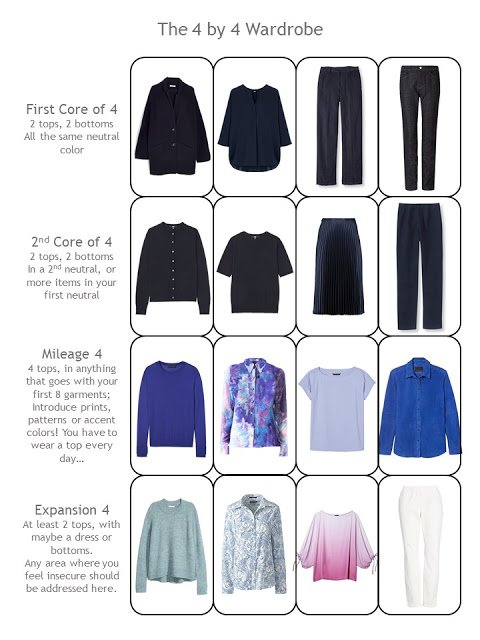 Feeling tranquil is great, but she also wants to make sure that she has some clear ideas of how she's going to wear these pieces!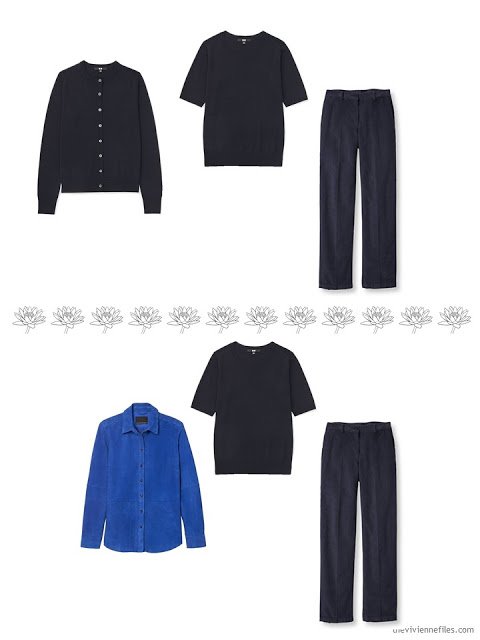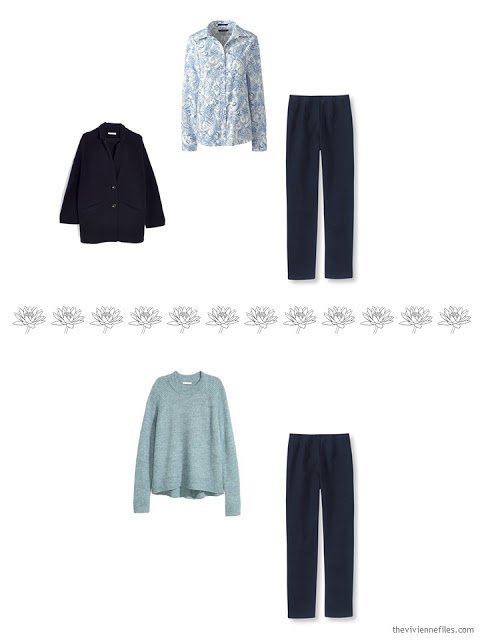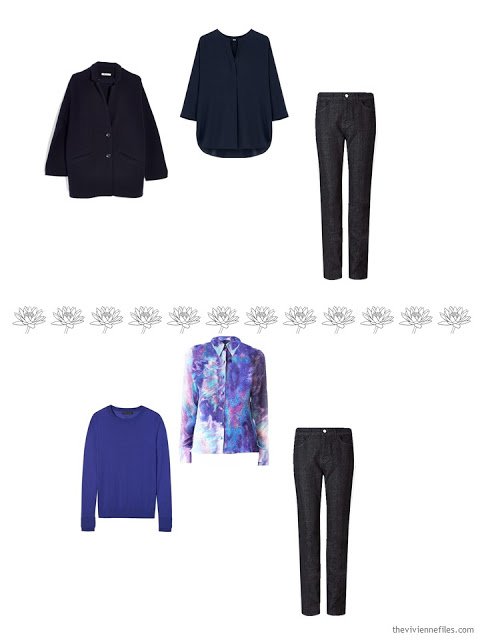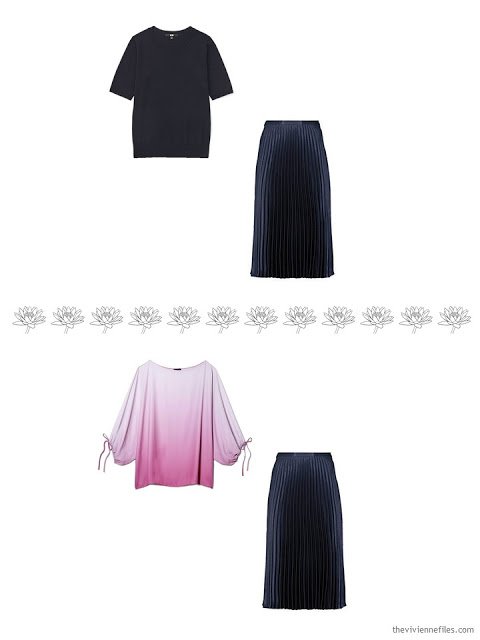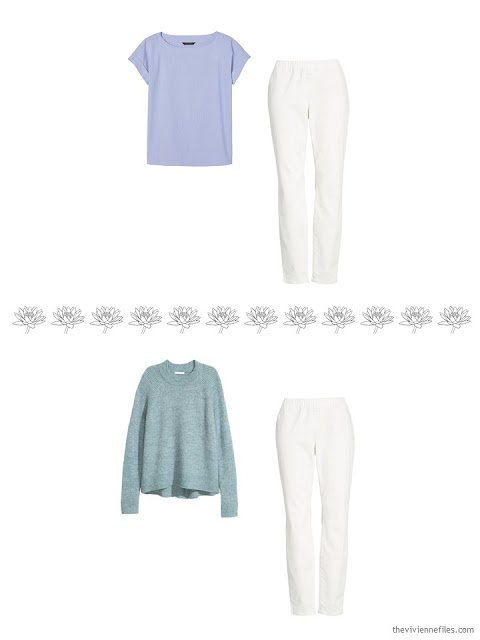 Today's the day that I'm supposed to be returning from Paris… I will, of course, share what I saw with you, starting Thursday. But should I hang onto this post and add some accessories to our heroine's wardrobe?
love,
Janice