May 1, 2017
Hurrah!!! I always enjoy this day so much…. There's not going to be tons of narrative this month – I've chosen the new outfits and accessories, assembled the really amazingly cool wardrobes that are coming together, and ALSO showing six additional ways to wear the 3 new pieces that are added. If I wrote too much smart-aleck commentary, you'd be here until June…
Please note – four of the six original scarves are sold out on the US website, but that doesn't mean that getting the scarf you love is impossible. If you are smitten with one of the sold-out scarves, call an Hermès boutique – anywhere – and ask if they can find one somewhere, in someone's inventory, for you. They're really very lovely… (and I get nothing from Hermès… sigh…)
Let's dive in – this month everybody gets a new pair of shorts, a tank top, a cardigan, and some accessories…
This six complete wardrobes (and six additional ensembles) – I think these are coming together nicely: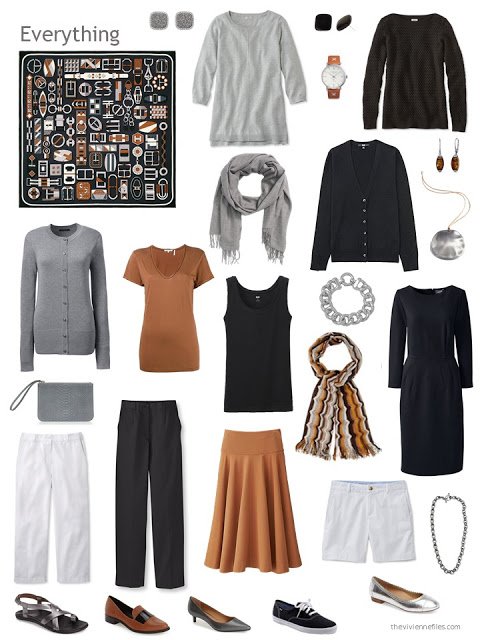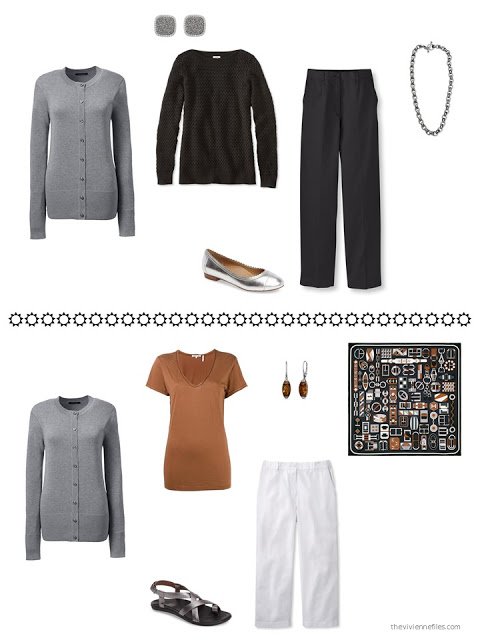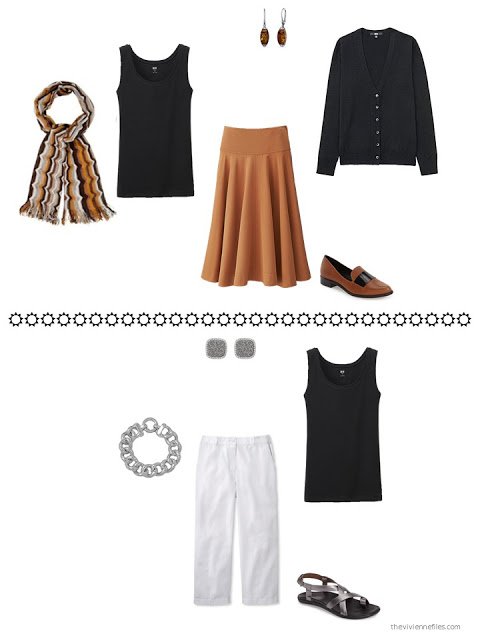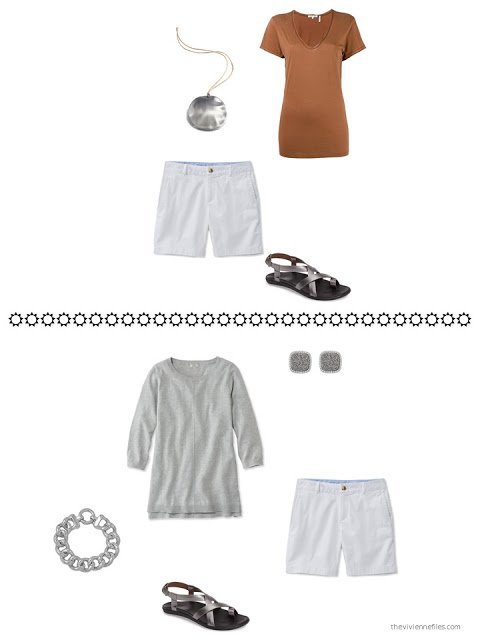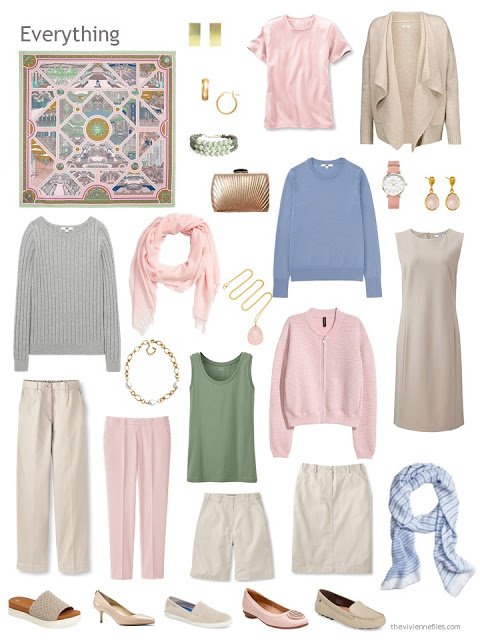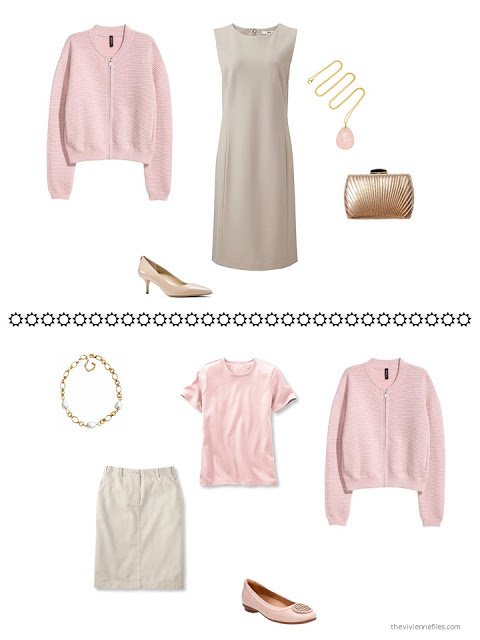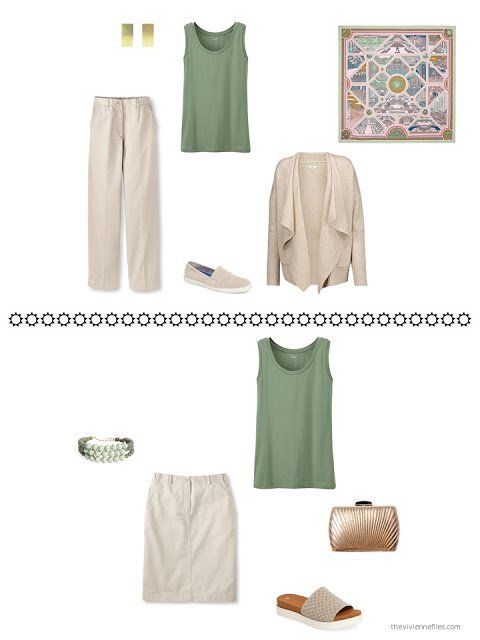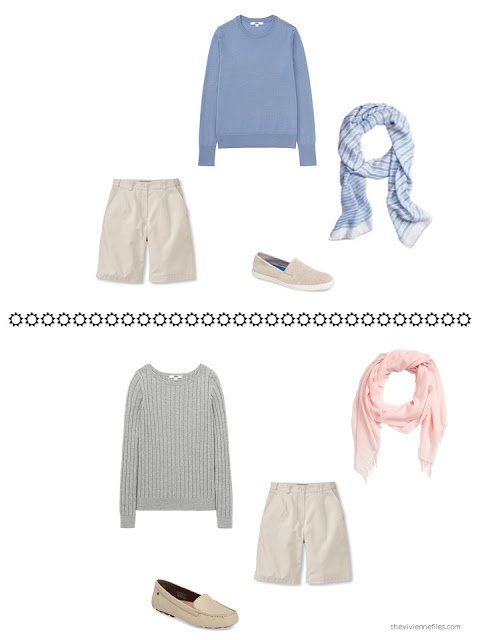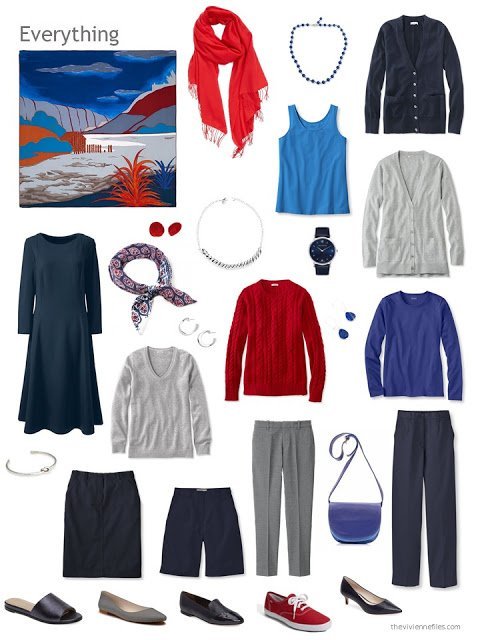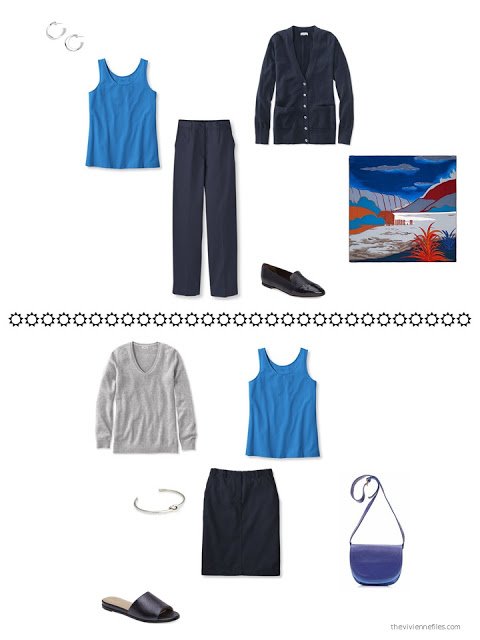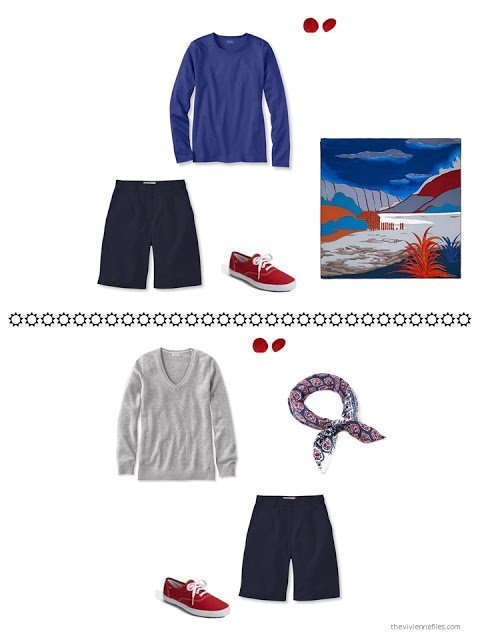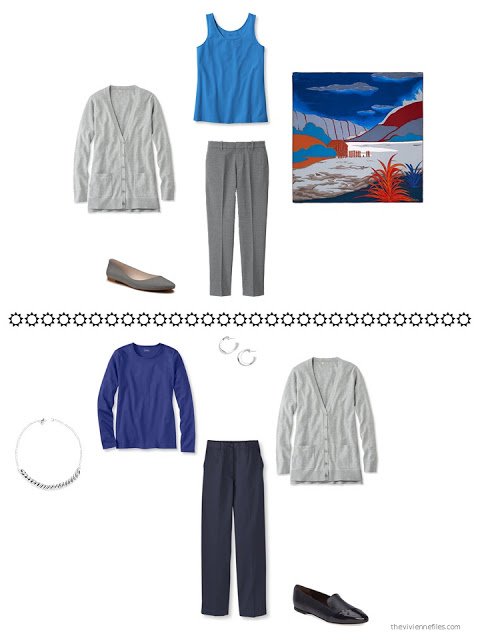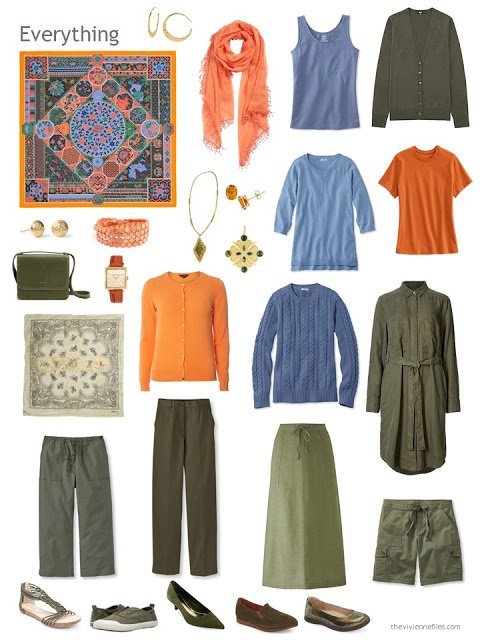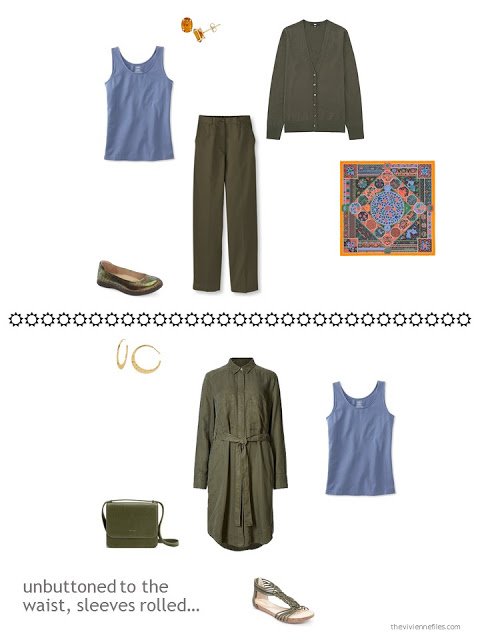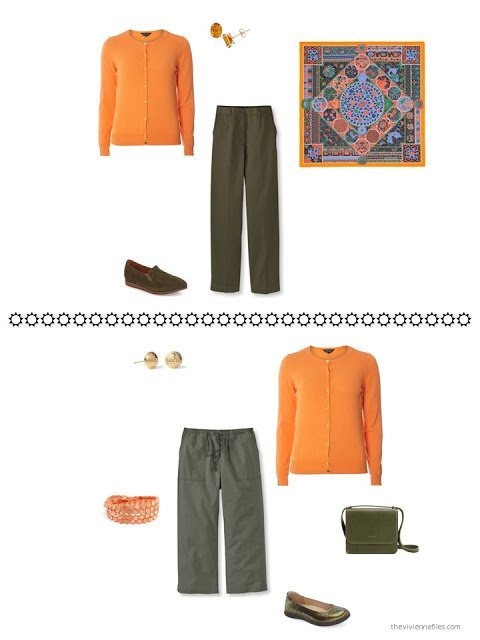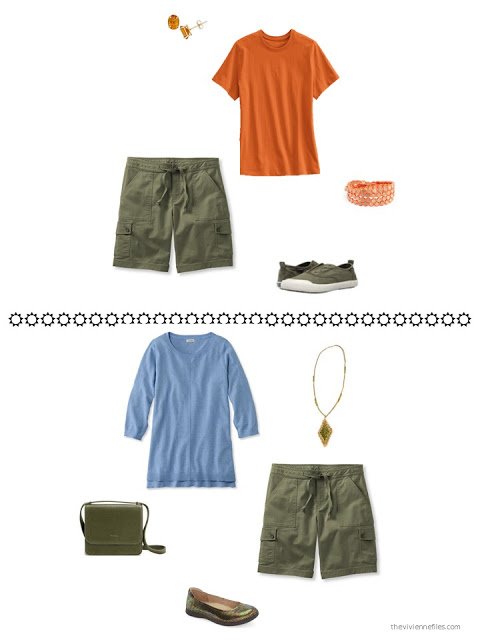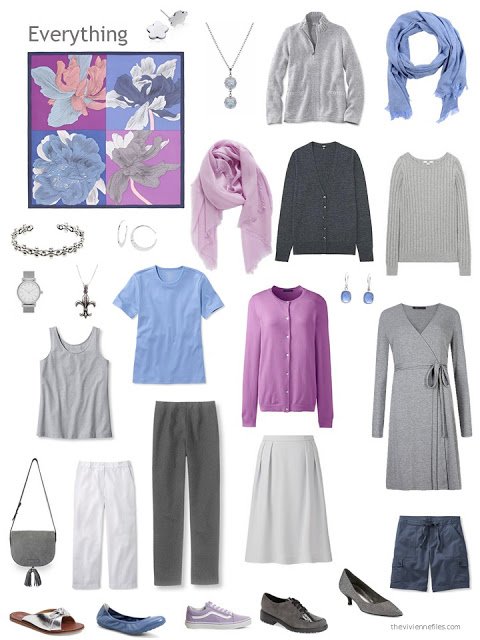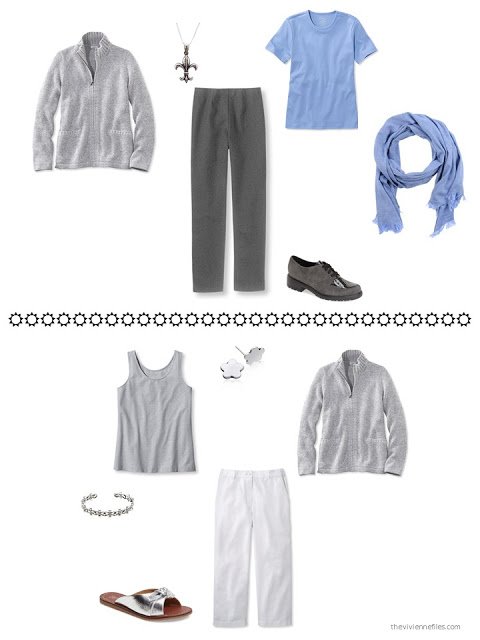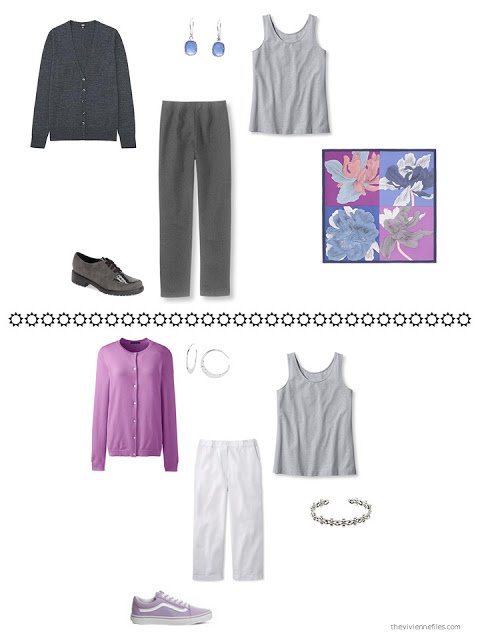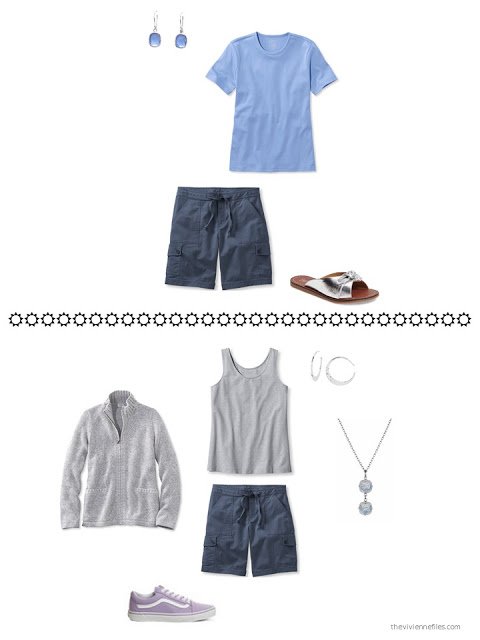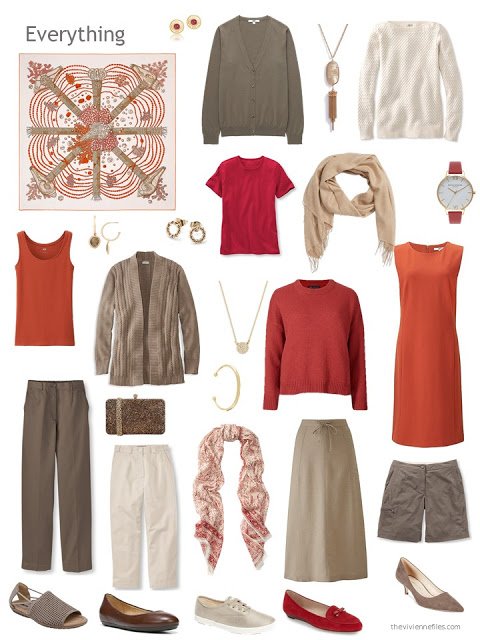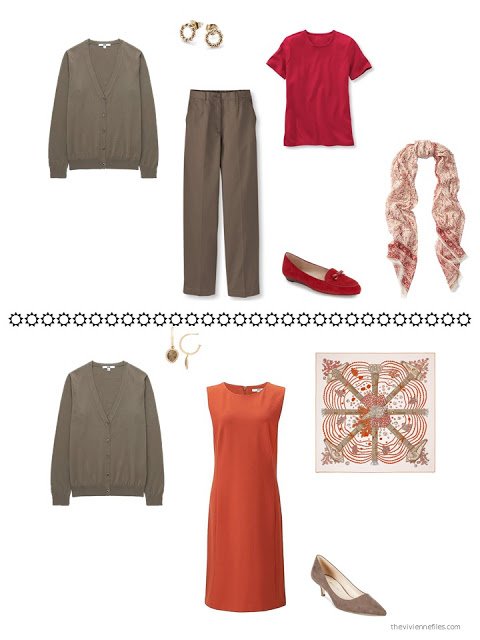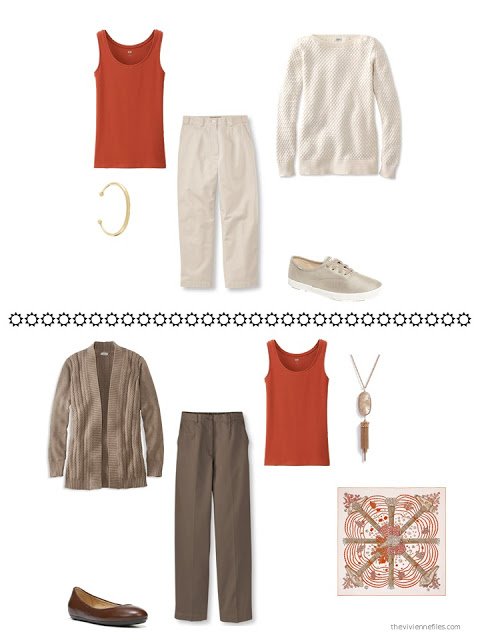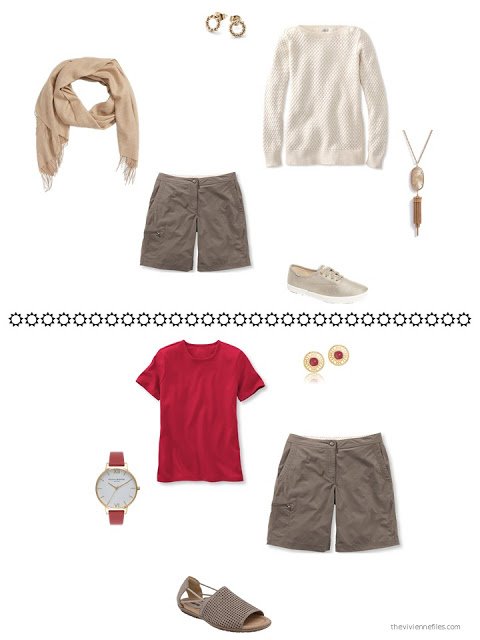 I still don't know which of these I like most – what do you think?
love,
Janice
For more in the 2017 "Build a Capsule Wardrobe – 12 months, 12 outfits" series, check out the following articles:
Looking for more ideas? Follow along as we build a new capsule wardrobe in 2018.