February 9, 2017
In the last few days, I noticed a number of women wearing simple black "columns," – a sweater and pants, or a tee shirt with pants, and at least in one instance, I think she was wearing a black dress with black tights.
But what caught my eye was the way that each woman had put her own very personal spin on the basic black core of their outfit. My eye was caught immediately when I saw this great floral tote: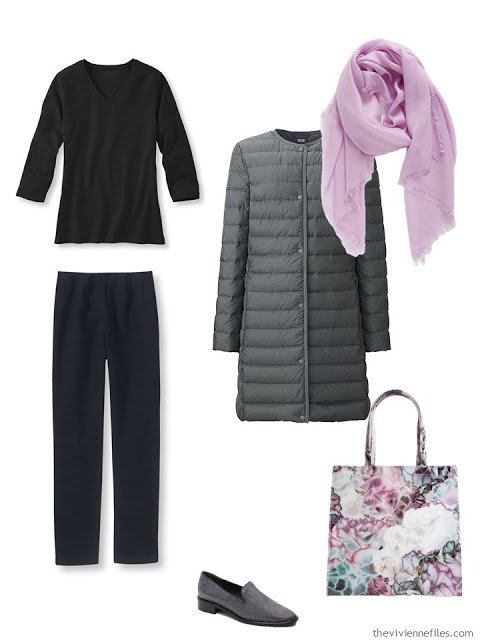 Scarf – Nordstrom; loafers – Adrianna Papell; tote – Ted Baker London
This is really clever – the grey and white in the cardigan keep the outfit from looking anything at all like Halloween.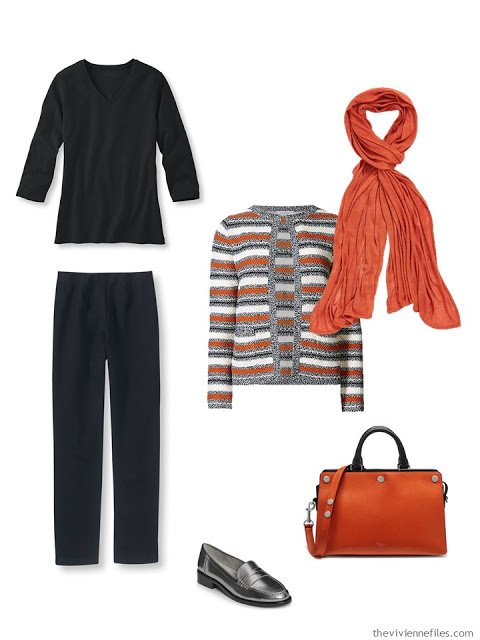 scarf – Echo; loafers – Aerosoles; bag – Mulberry
And I spotted this tote WAY across the room – I've always kind of wanted one of these… and I could love this cardigan to pieces…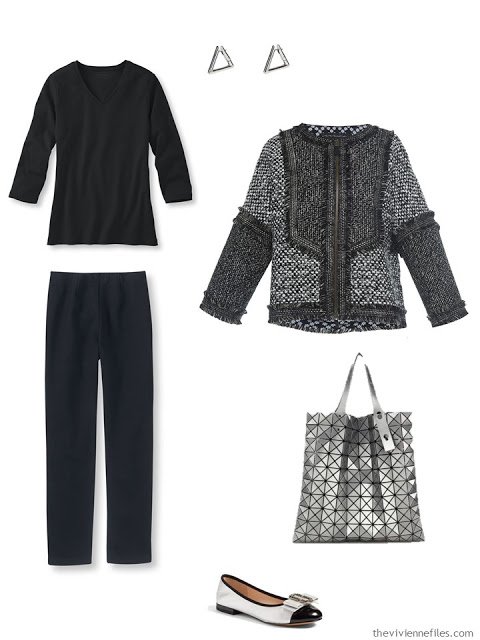 jacket– Andrew Gn; tote – Bao Bao Issey Miyake; flats – Marc Jacobs
Even when you're doing a lot of waiting someplace not terribly fun, you might get lucky and see some interesting or thought-provoking things. It's worth keeping your eyes open, certainly!
love,
Janice