February 1, 2017
I'm back in time to work on this! I'm so happy… I love these growing wardrobes…
For reference, and just to savor, these are our scarves around which we're building our wardrobes:
As always, I have to remind you that you don't have to buy an Hermès scarf (or any scarf at all!) to use this approach to building a wardrobe. Just choose any focal item, or color scheme, and start from there! And if you do want an Hermès scarf, you certain don't have to buy one new – there are a number of reputable secondhand sellers on the internet. If you're unsure about something you're considering, send me a note!
Here's a link to last month, if you want to flash back to the January items…
This black, grey and brown wardrobe is going to be so interesting – the 3 colors are going to have to dance together well… but I love the idea of working with just four neutrals (I'm going to include white in this wardrobe, probably next month!). Neutrals aren't boring, and a wardrobe entirely of neutrals might turn out to be surprisingly compelling. I suppose we'll all see, eh?
The beige-centered wardrobe cried out for pearls, and a gold bag… and wait 'til you SEE how well this scarf matches last month's tee shirt!
This is going to be fun – I couldn't believe that there was a handbag that echoed these shades of blue so very well…
I love a good shirtdress…
I couldn't resist the "fleur" de lis pendant – since I'm working with a scarf that's all about the flower….
And this is already proving to be a bright and cheery wardrobe, with that nice earthy brown and beige anchor. It's grand that this scarf appears to work as well with orange as it does with red.
These wardrobes are tiny, right now. They really barely qualify to be called a capsule wardrobe! But with the addition of just another tee shirt or sweater, you could easily go away for a night in the city with just these items…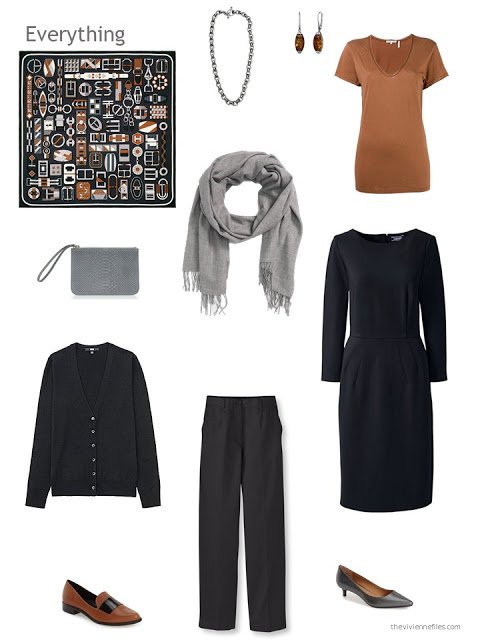 Don't these pink shades look really close? I suspect that in "real life" they're not quite as perfect, but because they're different fabrics, and thus different textures, it won't matter if they're slightly different….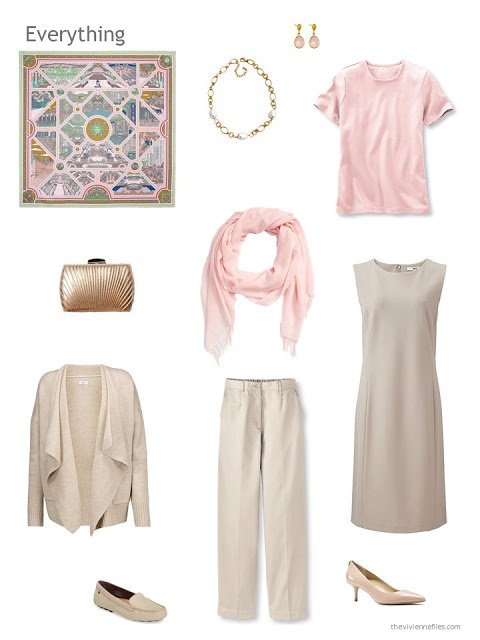 You can really see how sticking with a small color palette means that the accessories that you get to wear with your dress will look just as nice with your pants and tee shirt…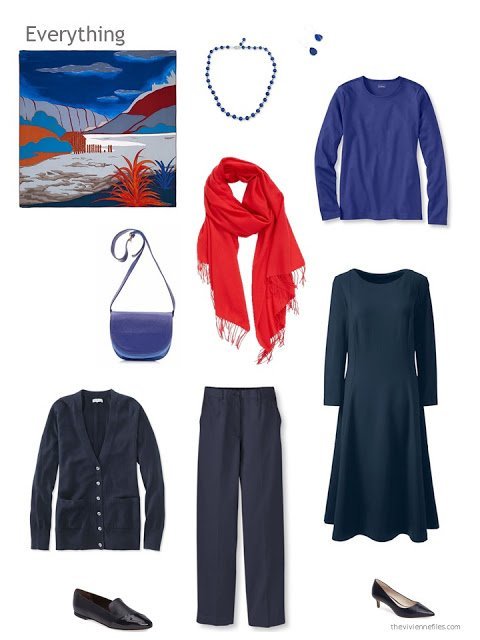 Although these "oranges" aren't quite the same, they could easily be worn together. That variety of textures makes so much difference!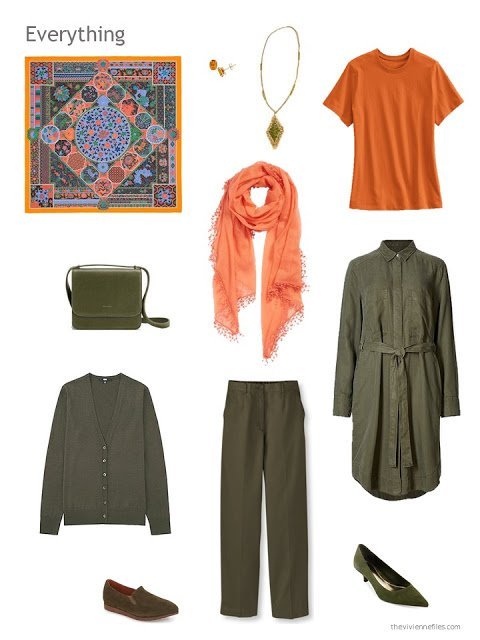 I'm just smitten with this color scheme, so far…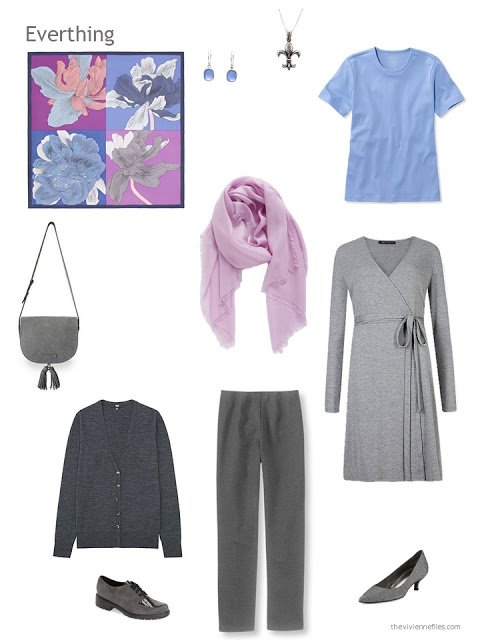 Can't you see the cardigan over the dress, for a business-y event (or just a cool evening)?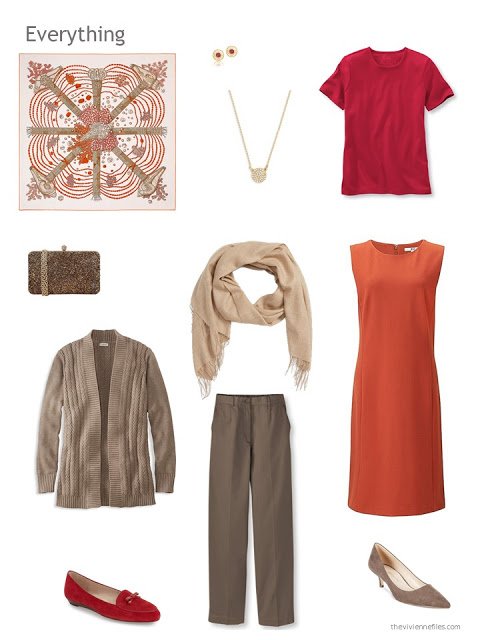 What do you think? I still don't know which I like best!
love,
Janice
For more in the 2017 "Build a Capsule Wardrobe – 12 months, 12 outfits" series, check out the following articles:
Looking for more ideas? Follow along as we build a new capsule wardrobe in 2018.