December 2, 2016
If you want to go back and catch up on how we've arrived at this point, the earlier posts are here:
January
,
February
,
March
,
April
,
May
,
June
,
July
,
August
,
September
,
October
,
November
.The second of our six wardrobes looked like this when we left it in November: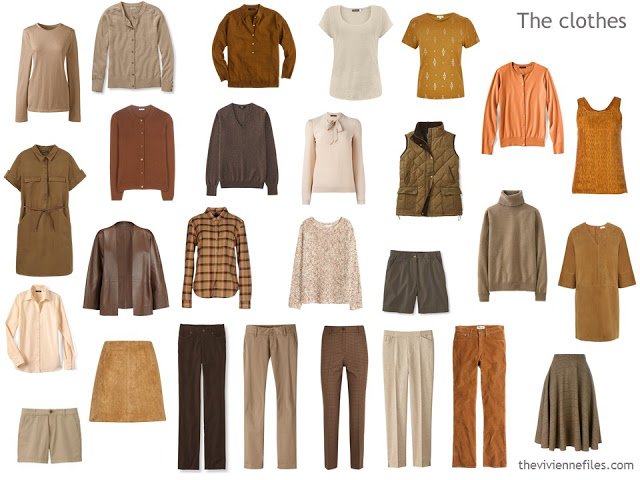 As I did yesterday, my first project is to try to fit these pieces into the Four by Four template. It seems to me that this wardrobe still could use a casual skirt. She already has 2 skirts, they they're both pretty dressy – maybe khaki is an option.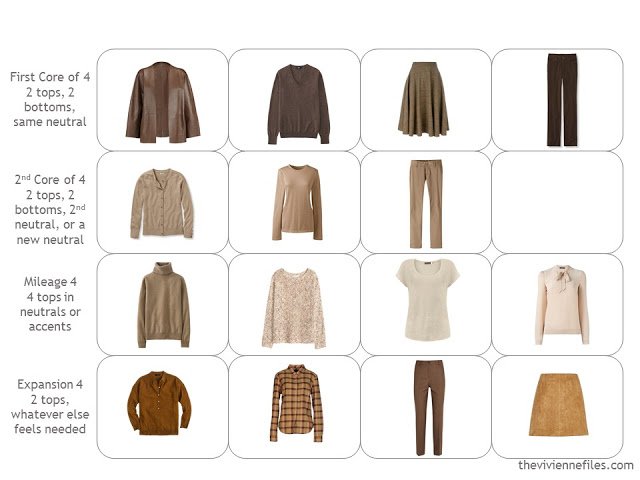 When I look at the existing wardrobe in terms of weather and dressiness, I find the same thing that I did yesterday – a shortage of simple tee shirts. That bottom right quadrant is pretty sparse: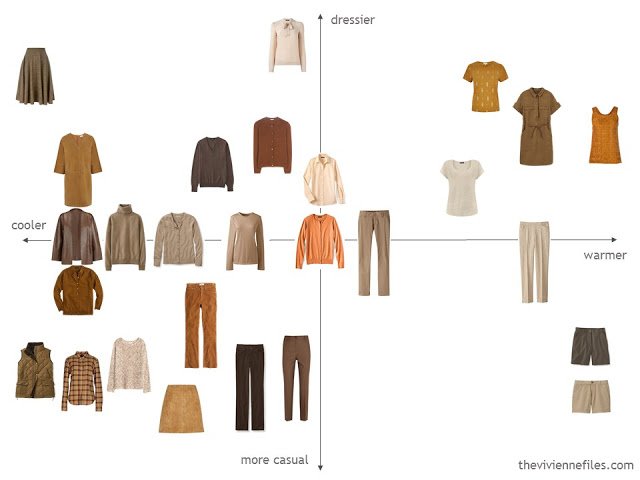 And finally, when I lay all of the pieces out on the basis of their position on the body and in an outfit, I sort of feel like I want another cardigan. It seems to be a signature of this wardrobe, and when I saw another one in a gorgeous color, I knew what I wanted to add!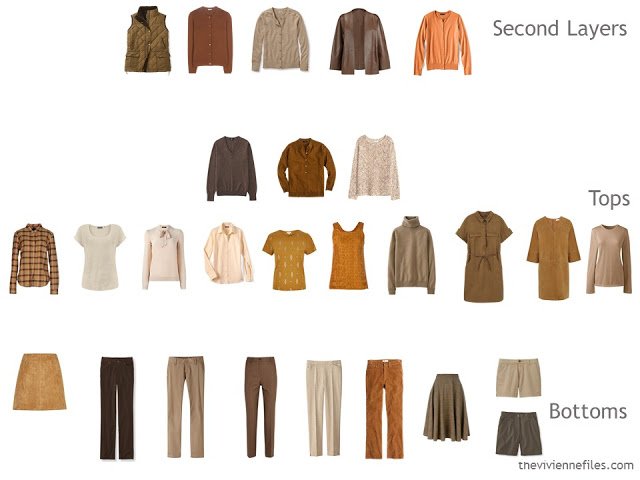 I graphed out the shoes, and frankly I think they seem okay, but I felt that maybe another pair of summery casual shoes might be a nice addition…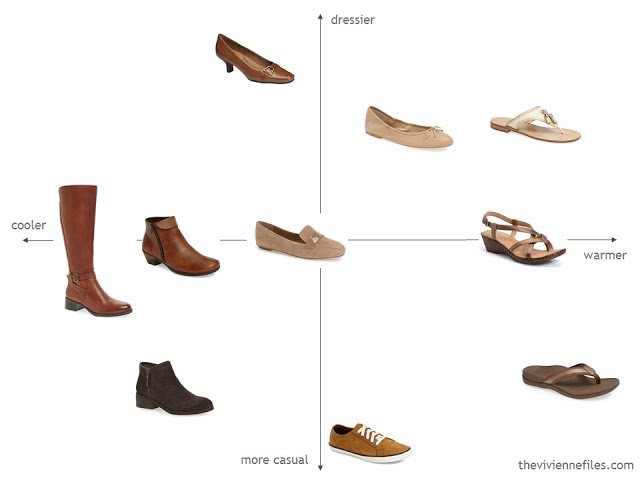 So these were my choices to add!
Here's where we leave the capsule wardrobe – options for any occasion: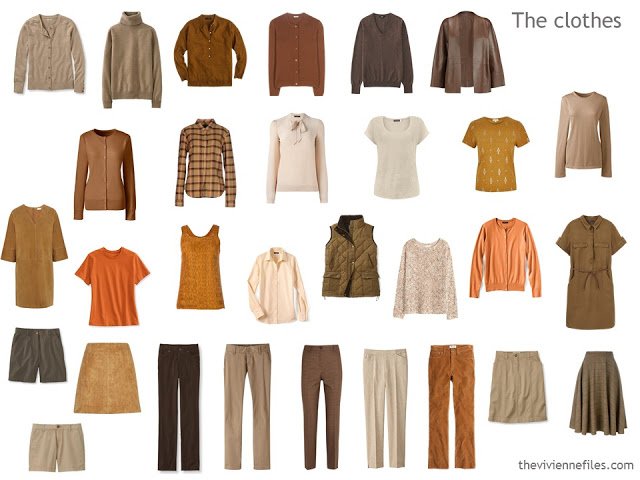 And these are the accessories: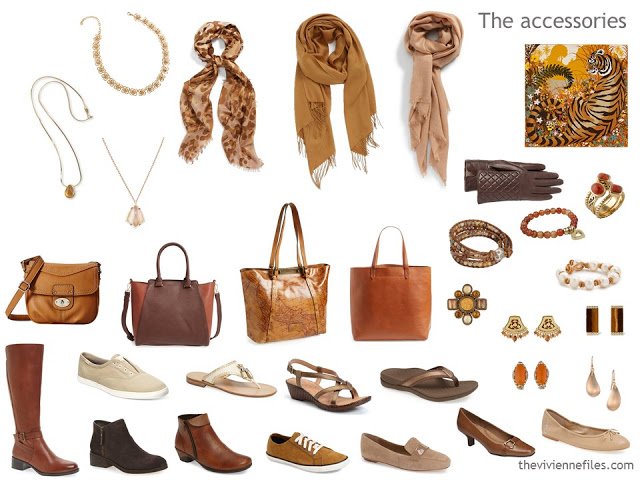 As with any well-chosen garment that you choose to add to a capsule wardrobe, there are lots of possibilities for how to wear your acquisitions: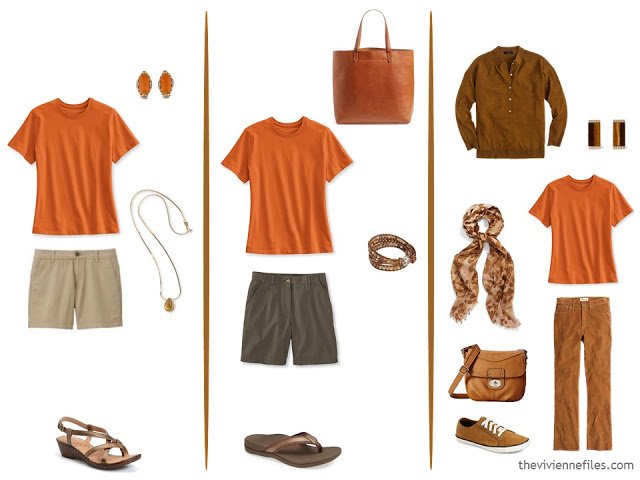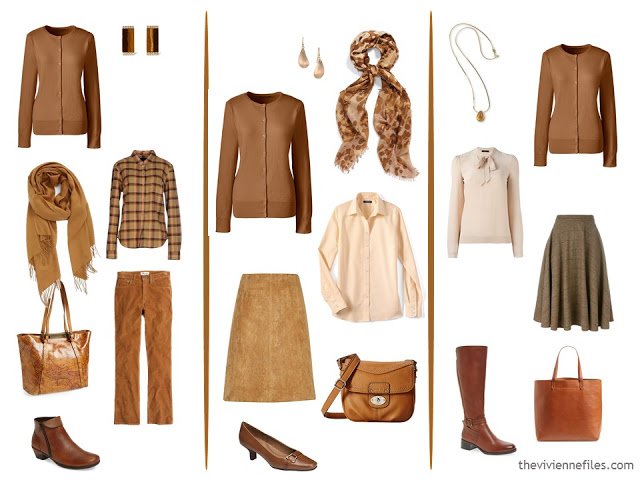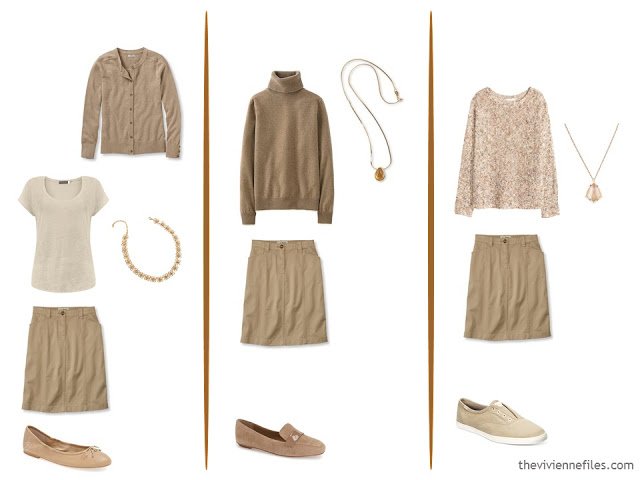 This wardrobe has been fascinating to work with; the different feelings of the deep oranges and the softer beiges give a lot of variety!
love,
Janice