December 5, 2016
This seemed like it was going to be a really impractical, too pastel, too feminine exercise… but upon analysis, it's turned out quite well!This was where we left it on the first of November: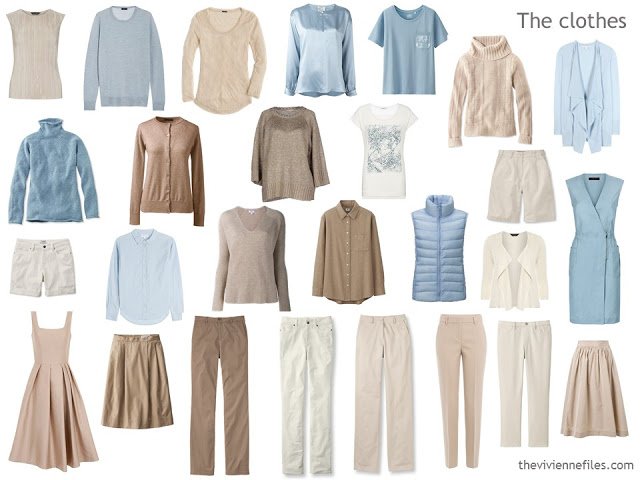 If you want to go back and catch up on earlier posts, check here:
January, February, March, April, May, June, July, August, September, October, November.
Here was the first signal to me that this was a pretty well-constructed 11-month shopping adventure; I was easily able to pull out pieces to assemble a really functional Four by Four wardrobe: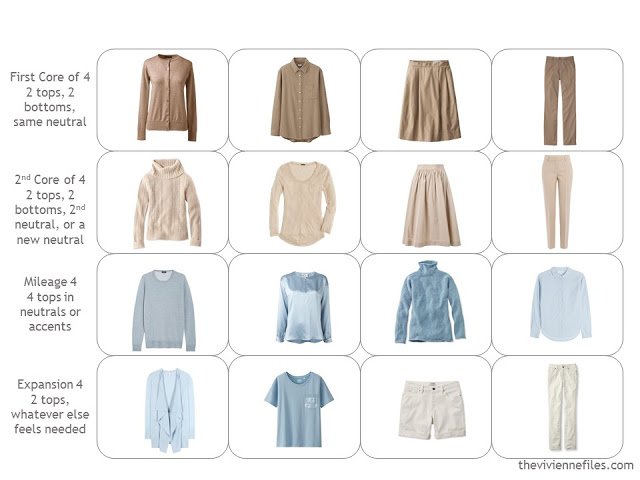 This layout, on spectrums of weather and of dressiness, might suggest that this heroine could use something dressy for cool weather…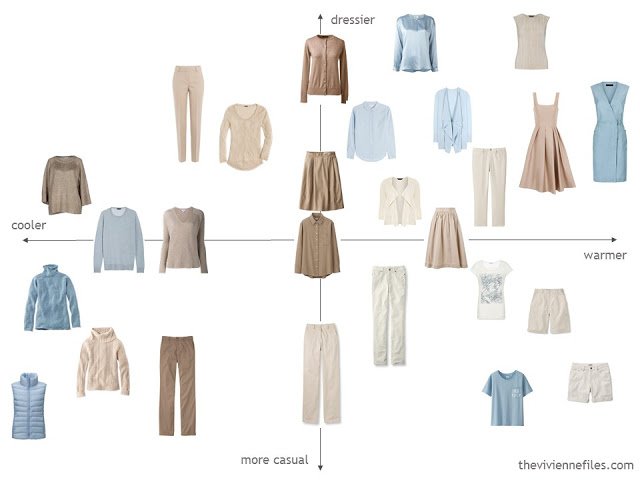 And when I arranged all of the garments according to function, the only thing that really caught my eye was that there wasn't an ivory sweater that could be worn on its own…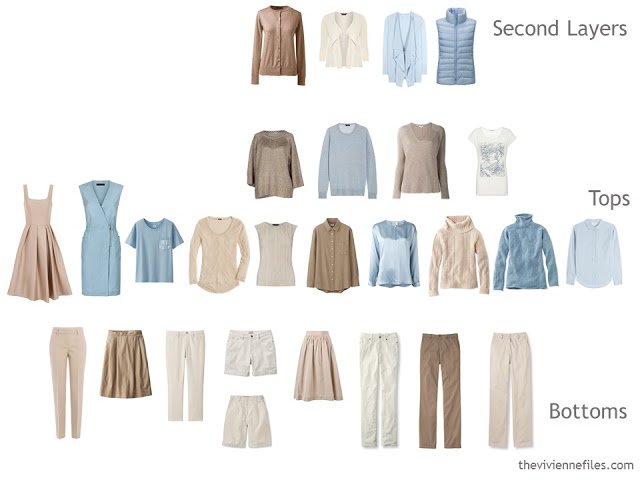 The shoes also seemed to cover most of the areas pretty well. Since I knew that I was going to pay some attention to dressy cooler weather, I thought that a pair of shoes for that upper left quadrant might make sense – a dressy pair of boots? Something with a detail that's got texture, or a metallic? Hmmm…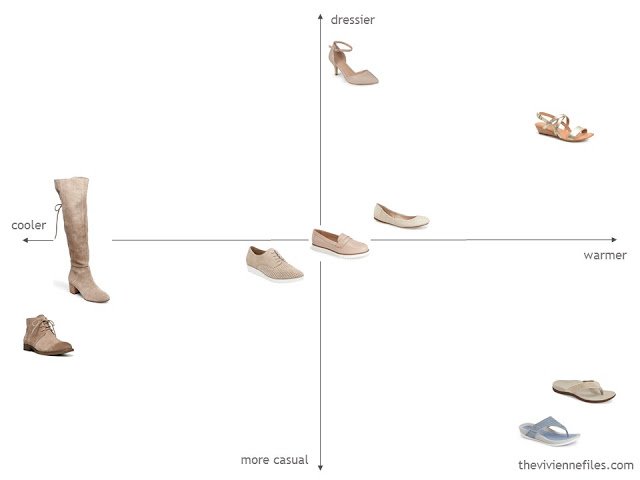 These were my choices. While the ivory tee shirt isn't strictly a cool-weather garment, if it's worn underneath something, it would bring a nice touch of shine to an outfit. The ivory cardigan can be worn alone, or layered, and the striped shirt is just a really cool piece!
As much as this is NOT a typical wardrobe, it's certainly versatile, and quite lovely…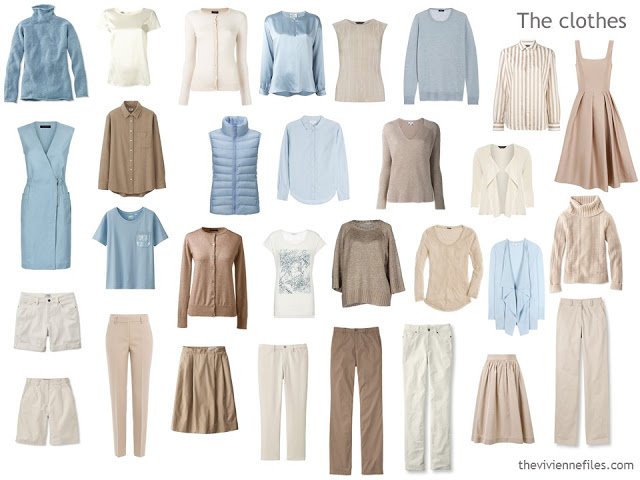 I think these accessories are swoon-worthy… I'm NOT a pastel person, but I think that these have tremendous appeal: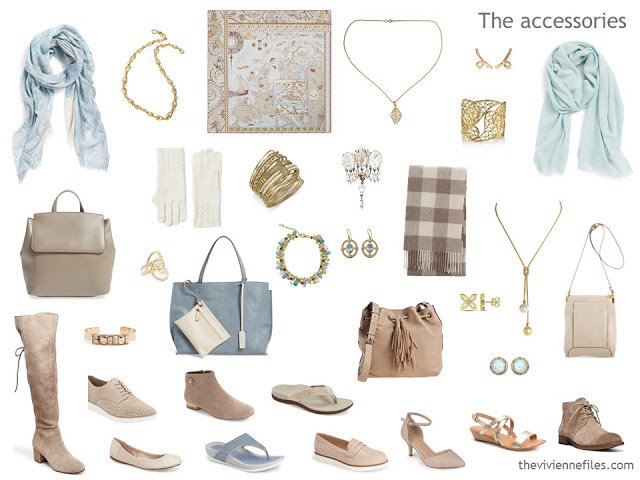 All of our new pieces are very versatile – I love the way this striped shirt dresses up or down so simply: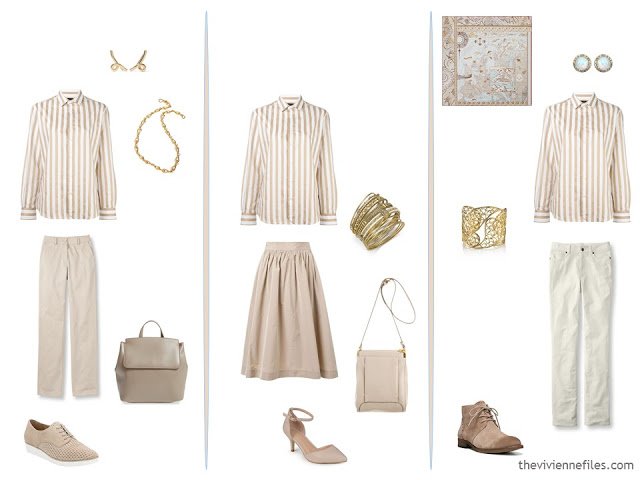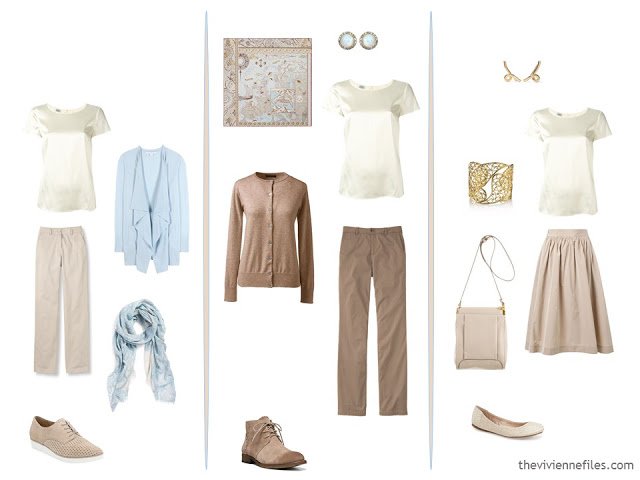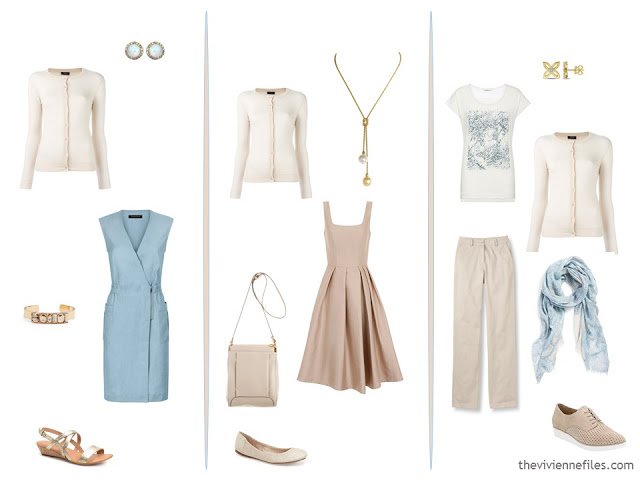 I think we've proven that, with careful planning, even the most unconventional color scheme can work for a coherent wardrobe.
love,
Janice