November 30, 2016
Someone sent me this painting a few days ago, and the first thing that I noticed (after just generally admiring the lovely art) was the touches of teal and cool brown accent: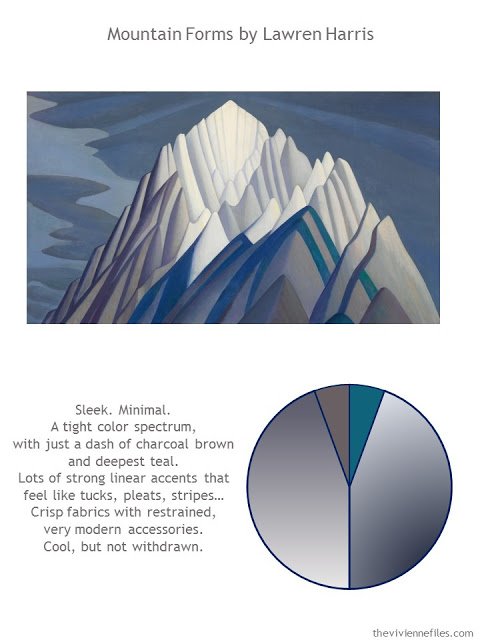 And I have to let you know that this painting set a record last week for the highest auction price EVER for a Canadian painting. Well worth it, in my opinion…
I was intrigued with the idea of a very conservative, mostly navy and grey wardrobe, accented with those two surprising accent colors. So I started with a few pieces, including a navy pantsuit. If you're looking for suit separates, I highly recommend Talbots – they have a variety of colors and fabrics.
Let's start with these basics – this is literally a Wardrobe Slot Machine, or a Whatever's Clean Wardrobe – you can't combine these 9 pieces badly, unless you start wearing pants on your head and tying the shirt around your hips as a skirt…
I just wanted to picture ALL of the possible iterations of these garments – 27 in all. Sometimes it doesn't really sink in unless I see it…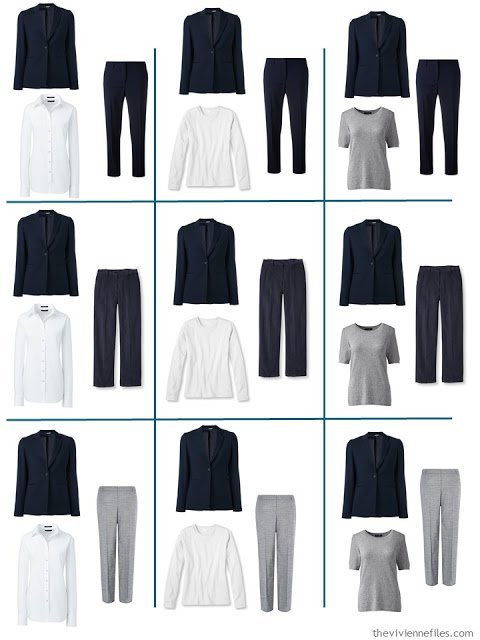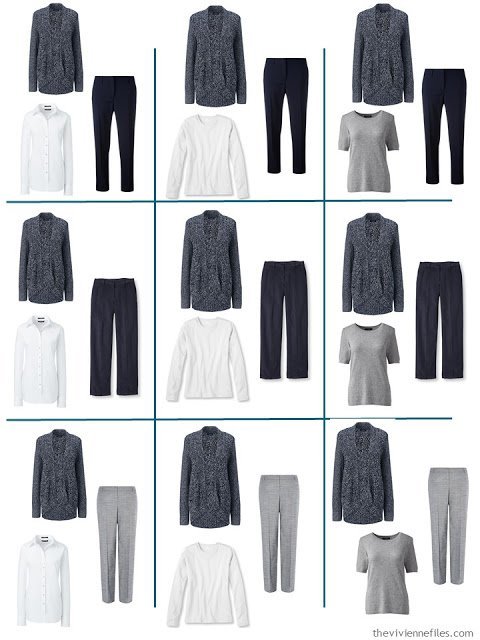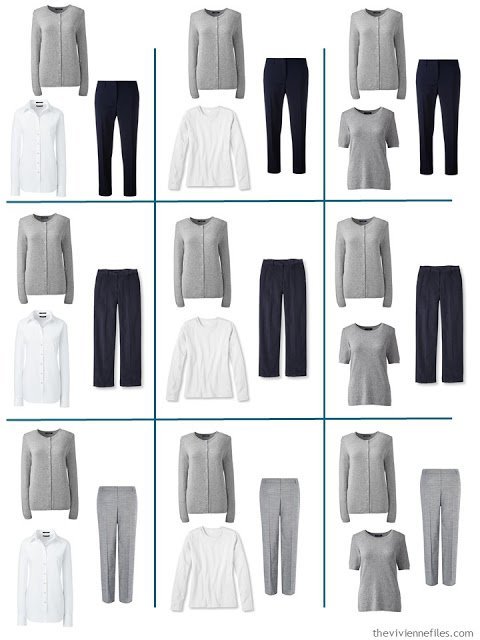 I'm not advocating that you only own 9 pieces of clothing, but if you wanted to start a capsule wardrobe, or a travel wardrobe, these 9 wouldn't be a bad way to begin.
Now, I wanted to experiment strictly with accessories in the accent colors, just to see how it worked. First up, the deeply delectable laboradorite, set in gold. When shopping for this stone, make certain that it's got the right amount of blue/green visible for your preferences; some of these stones can be very brown.
Honestly, if someone gave me these six pieces of jewelry, I'd be tempted to overthrown the reign of the pearl in my life and start over! And that delectable square ring comes in six different stones… sigh…The other thing that I wanted to visualize was if cool brown leather accessories would look right with navy and grey clothes. Men have been wearing brown leather shoes and belts with their suits for a long time, but their brown is more that warm cognac/caramel brown. This is quite a different animal:
First up, three outfits, with the jewelry. I vote that this is a complete and utter success!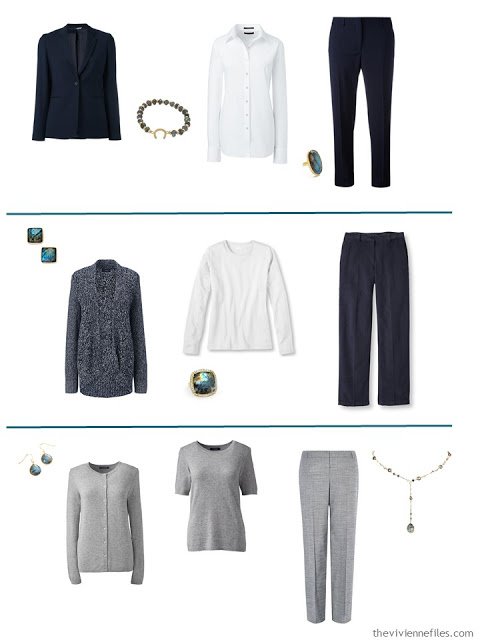 My feeling for the brown leather accessories is mixed – I can see the appeal, but I personally wouldn't wear it. It's much more a statement for the woman who loves it…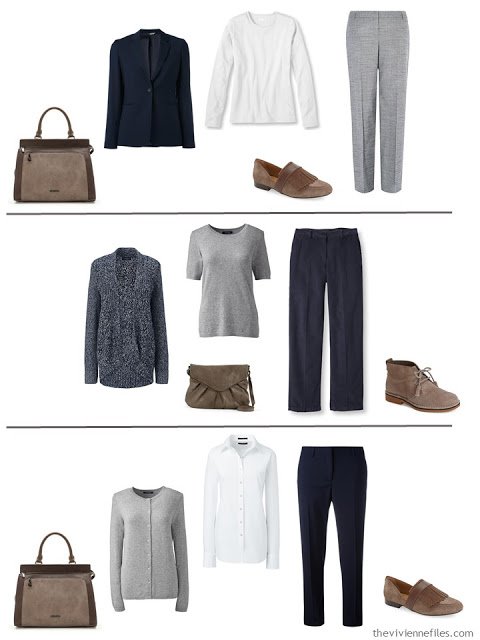 I was considering building a larger wardrobe based on this painting, after I'm back from Paris. Does the idea appeal?
love,
Janice