May 24, 2016
So beautiful:
And a color scheme that includes extremely warm and very cool colors, with enough neutral off-white to give a base to everything: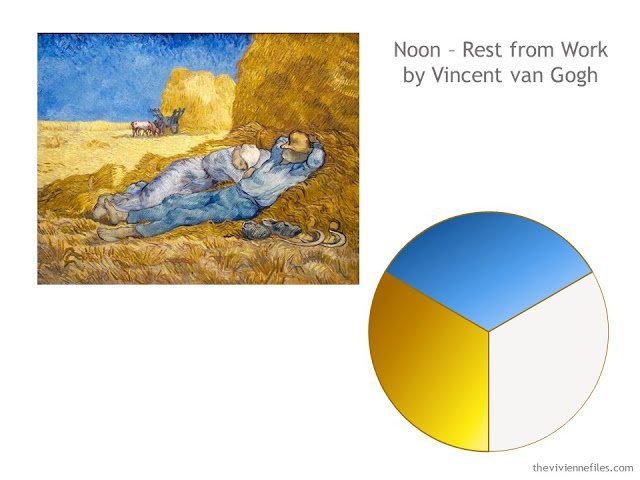 Why yes, you DID see this travel outfit (with a few tweaks) just a few days ago, here. I didn't include it just to be lazy – I wanted to show that there's a lot of versatility in just a few pieces of clothing, and that you could easily merge a couple of different color-schemes to design your perfect capsule wardrobe.
Everything here from a sun hat to warm scarves! But when you expect to go out in sunny warm temperatures during the day, and then sit around a fire after dark when the temperatures dip, you have to be prepared…
So while the suitcase and the travel outfit look somewhat different, when they're all spread out on the bed together, you can see that they will play nicely together. (that plaid scarf, and the Hermes print, make quite a bit of difference, don't they?):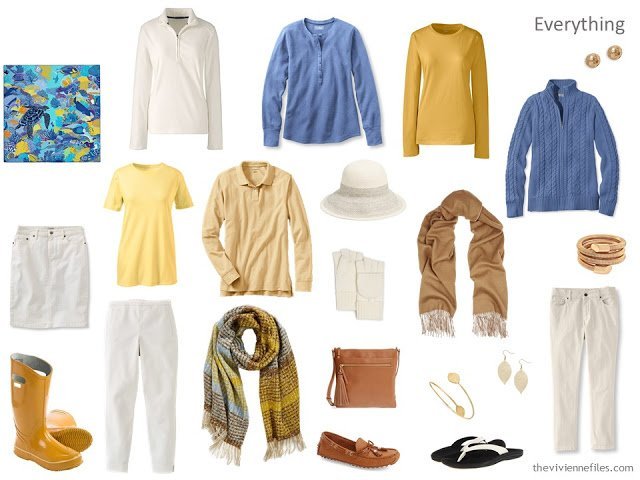 One might need to change some pieces during the day, but there's a lot of range that can be conjured from these very few pieces of clothing: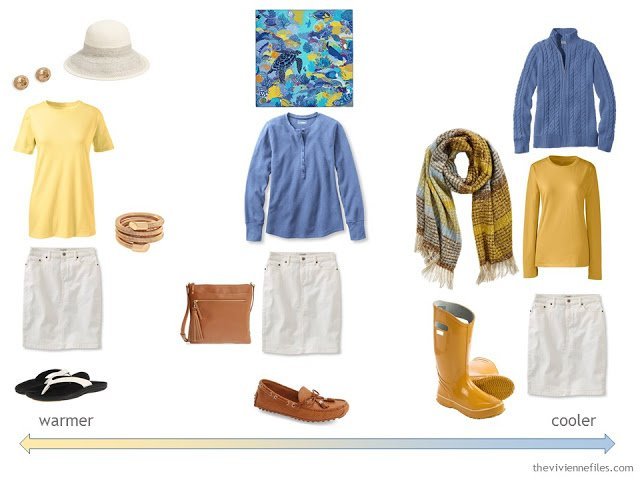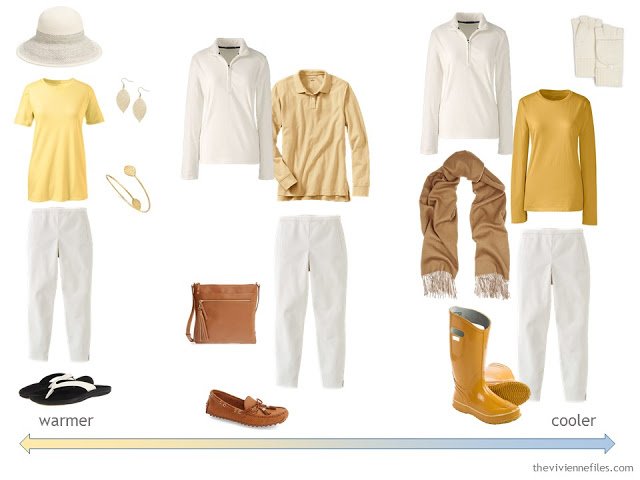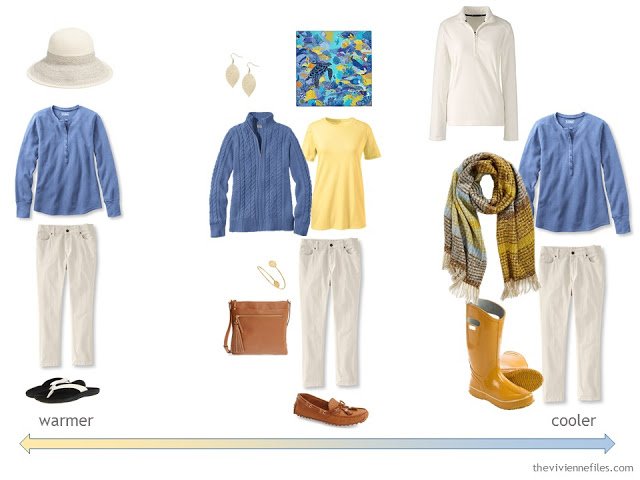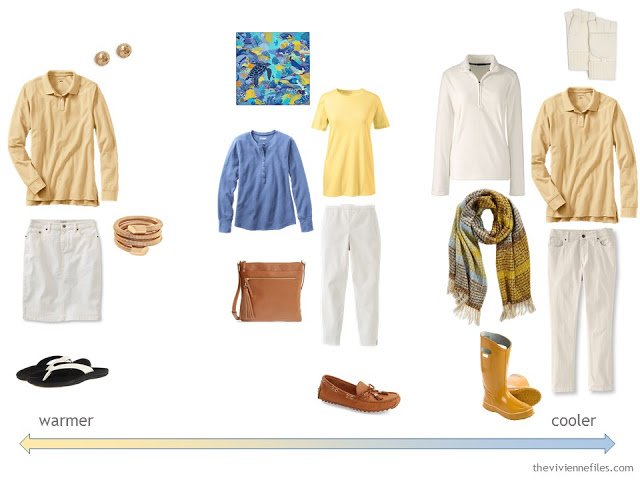 It all feels very much like a golden sun in a clear sky, to me!
love,
Janice